Annual Events
Amelia Hammond Staff Scholarship
The Amelia Hammond Staff Scholarship was established in 1978 to assist staff members in career development or personal job improvement education. Staff Council currently awards a maximum of three $300. scholarships each year, or as the budget allows.
Competition for the scholarships is open to all staff members who have been employed at the University, Cal Poly Pomona Foundation, Associated Students Inc, Cal Poly Federal Credit Union, and the Employees of the Alumni Association for at least two years of full-time or permanent half-time service. Courses, either credit or non-credit, may be taken in community colleges, four-year colleges, universities, or technical schools.
Holiday Boutique
 The Annual Holiday Boutique will be held in the University Quad on December 6th from 10:00 AM to 3:00 PM.  Do your holiday shopping during your break, all proceeds support Staff Council and our continuous effort to recognized staff campus wide.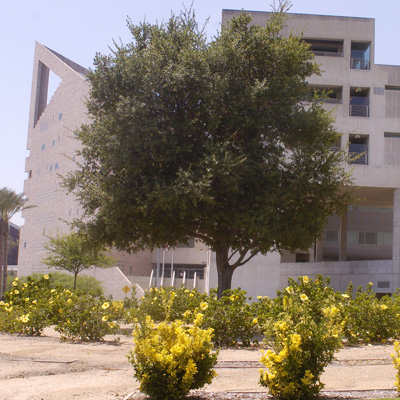 Fundraiser Events
This committee shall be responsible for various fundraising events throughout the year. Monies raised at these events shall be used for general Staff Council expenses. This committee shall be responsible for all arrangements and promotion of events, as well as collection and distribution of funds.
Holiday Gathering
This committee shall be responsible for the annual campus-wide Holiday Gathering, generally held in December. Arrangements will be made for reserving the location, notifying campus community, soliciting contributions for local organizations, coordinating refreshments, etc.
Rose Float Support
This committee will support the Rose Float club/committee in their preparation of the float. This support will include but not be limited to: preparing some meals and providing snacks for the student Rose Float club members as they work at the Cal Poly Pomona lab, soliciting meals for workers at the Rose Bowl location.  December 27, 2016 Rose Float Committee will be there to cater lunch for the Rose Float Club Volunteers during Deco Week in Pasadena.
Rose Float Raffle Winner - Staff Council would like to Congratulate Lisa Lee from the College of Education.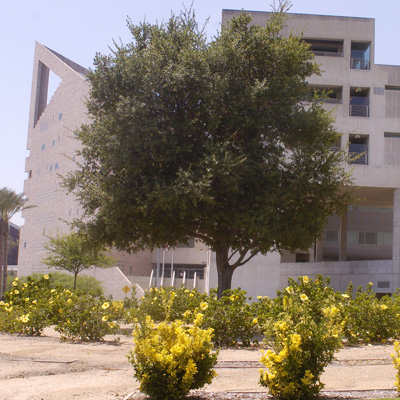 Service Awards
The Service Awards program at Cal Poly Pomona began in 1975, although the idea was formed by Staff members as early as 1967. After many disappointments in the development of a program to honor staff employees, the Cal Poly Pomona Foundation, Inc., agreed to fund a program for both faculty and staff, and the first Service Award pins were presented at Fall Conference in 1975. Service Award pins have been awarded at each succeeding Fall Conference and it has now become traditional to present the Service Award program as a part of the Fall Conference.
Gold pins in the design of the Cal Poly Pomona seal are awarded for 10, 15, 20, 25, 30, 35, and 40 years of service. Top administrators and the University President participate in the awarding of the pins. Biographies of 30+ year recipients are requested and read at the ceremony. Gold pins in the design of the Cal Poly Pomona seal are awarded for 10, 15, 20, 25, 30, 35, and 40 years of service.
Staff Appreciation Week
Initiated in 1979, this day-long program of staff appreciation workshops for staff members is scheduled during the summer quarter break. The procedure for Staff Appreciation Week begins by requesting approval from the University President to schedule Staff Appreciation Week. By the beginning of each fiscal year Staff Council selects, with approval of the Executive Board, co-chairs for Staff Appreciation Day as well as co-chair for the sub-committees. The main committee is chaired by two co-chairs who are responsible for the following sub-committees: Program, Luncheon, Outstanding Staff, Variety Show, Publicity, Door Prizes.
Staff Emeritus Awards
Established in 1981, the title of Staff Emeritus is awarded to retiring staff employees who meet certain criteria including: a minimum of 10 years of service to the University; outstanding performance in a position; demonstrated support of University programs; beneficial support of University philosophy; exceptional personal contribution to the University; active participation in University-wide activities. Staff Emeritus privileges include the following: Gratis parking, use of the library, admission to campus events, use of facilities and discount coupons are extended to emeriti upon personal presentation of an Emeritus I.D. card by the owner of the card.
Valentine's Day Fundraiser
In 1983 the Valentine's Day Fundraiser committee was initiated as a fundraising activity for the Amelia Hammond Staff Scholarship Fund. The Valentine's Day committee is responsible for all arrangements, including promotion, ticket sales, and drawing of the award of the selected Valentine prize on the working day nearest February 14th. The Valentine's Day Committee chair is responsible for keeping a detailed notebook to assist future committees in the organization of the Valentine's Day Committee event.