MyPlanner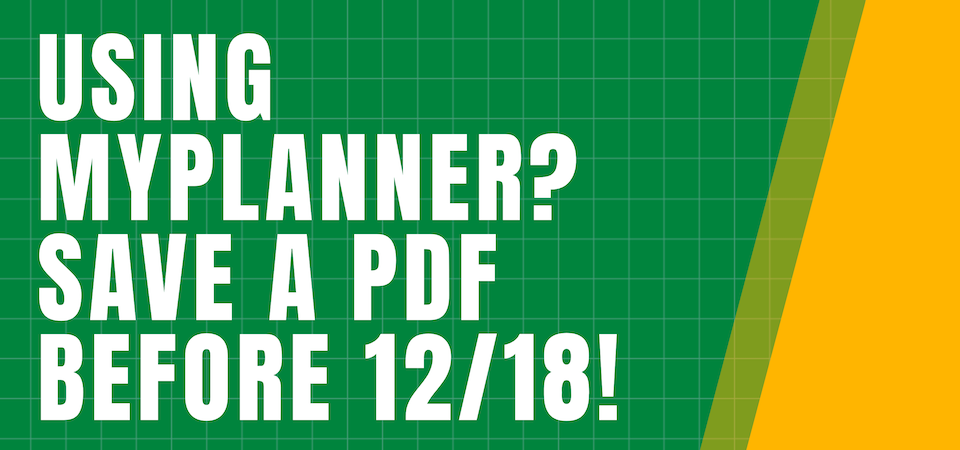 MyPlanner will be discontinued at the end of fall 2020. 
Instead, you can use CPP Connect's Planner, a new tool that helps you plan your path to graduation. Access the tool and how-to resources on the
CPP Connect website
. You can also download our new CPP Connect (Navigate) mobile app to make advising appointments, view important dates and deadlines, and much more. 
We highly recommend that you save a PDF copy of your MyPlanner before December 18, 2020 for future academic planning. To download or print a copy of MyPlanner, click on the View as PDF button in MyPlanner. Then, download it to your computer or print it out.  


Questions?