Dean's Advisory Council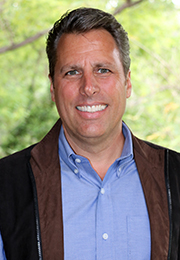 Jeff Burch is chair of the Dean's Advisory Council. Burch is the managing director/team lead of Bank of the West's Southern California Agribusiness Banking & Nursery Greenhouse Group. He works primarily with companies in the commercial food processing, manufacturing and distribution sectors that are headquartered in Southern California. He also is the team leader for the bank's portfolio of commercial nursery, greenhouse and retail garden center clients nationwide. Burch has spent more than 15 years with the bank in various roles, including 10 in the Agribusiness Division, which is the third-largest commercial bank lender to production agriculture in the country. The division's expertise and focus ranges along the entire food chain from farm to fork. It has more than 1,000 customers with over $6.5 billion in loan commitments nationwide. He has a bachelor's degree in business administration with an emphasis in finance and a master's in business administration with an emphasis in entrepreneurship from Fresno State. He is also a graduate of the Pacific Coast Banking School. Burch serves as a founder and board member of the Clovis Community Foundation in Central California and recently completed a four-year term on the Future Farmers of America National Sponsors Board.
---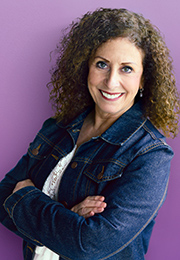 Karen Caplan is the vice chair of the Dean's Advisory Council. Caplan is a specialty fruit and vegetable guru and president and CEO of Orange County-based Frieda's Specialty Produce. Since introducing the Kiwifruit to America in the early 1960s, Frieda's has become the preeminent marketer and distributor of specialty produce to American supermarkets and foodservice distributors. A leader in the produce industry, Caplan was the first female chairperson of the national trade organization, the United Fresh Produce Association, and the first female president of the southern California-based Fresh Produce & Floral Council. In 2015, Caplan was the industry's Women in Produce honoree, and in 2016, she received the Jim Hicks Agricultural Achievement Award from Cal Poly Pomona. Caplan has served on numerous boards and leadership positions, including chairman and vice chairman of the USDA Fruit & Vegetable Industry Advisory Committee and board member of the 9th District Federal Reserve Bank, Los Angeles Chapter. Caplan is a frequent keynote speaker, panelist, and podcast participant on leadership, management and produce. In 2015 the Caplan's family business story was highlighted in the independent documentary film, "Fear No Fruit," and was an official selection of the 2015 Newport Beach Film Festival, San Luis Obispo International Film Festival, Carmel International Film Festival and the 2016 Sedona International Film Festival. Caplan earned her bachelor of science in agricultural economics and business management from UC Davis. She writes regularly for The Shelby Report (national), The Fresh Fruit Portal (international) and the Orange County Breeze (regional). Her widely-read blog, What's on Karen's Plate, can be found at friedas.com/karensblog and via Twitter @karen_kiwi.
---
 As vice president of marketing for the California Avocado Commission, Jan DeLyser oversees the marketing functions of the commission, including consumer advertising, merchandising, public relations, nutrition, foodservice, social media, and online activities. In 1998, Jan joined the commission as merchandising director for the Southwest Region. She was promoted to vice president merchandising in 2000 and to vice president marketing in 2003. Prior to working for the commission, Jan held a number of positions in the produce industry; including The PACKER newspaper, the Fresh Produce Council (now Fresh Produce & Floral Council/FPFC), Sun World International, and Westlake Produce Inc. She is active in industry leadership, having served as chairperson of the Produce Marketing Association (PMA), the Produce for Better Health Foundation, and the Fresh Produce & Floral Council, as well as on the board of directors of the United Fresh Produce Association (UFPA). Jan received the 2016 Robert L. Carey Leadership Award at PMA's Fresh Summit in Orlando, Fla.; the 2013 Award of Honor from the California Avocado Society; the 2011 Produce Marketer of the Year by The Packer; the 2007 Women in Produce Award of Excellence by UFPA; and the 2003 Southern California Produce Achievement Award by the Fresh Produce Council. She was also recognized by Progressive Grocer magazine in 2007 and 2013 as one of the Top Women in Grocery.
---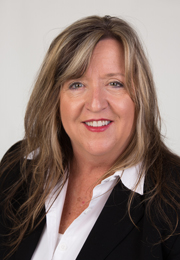 Rose Epperson is is a certified arborist with over 35 years' experience in the tree care industry.  She is a principal in West Coast Arborists, Inc. and a past president of the Western Chapter of ISA.  Rose holds a Bachelor of Science degree in Business Administration from Argosy University.  In an effort to bring industry associations together, Rose created Epicenter Management in 2005.  Her company manages several industry associations including the Western Chapter ISA and the Society of Commercial Arboriculture.  In 2005, Rose earned her Certification as an Association Executive from the American Society of Association Executives.  In 2006, she incorporated the Western Chapter's John Britton Memorial Fund into a 501-c3 focused on research and education within the communities served by the Chapter known as The Britton Fund.  Rose is active with ISA, a member of the California Urban Forest Council's policy council and a past-President and current board member of California Releaf.  Rose put her money where her mouth is in 2012 when she joined growing group of tree care professionals who have dedicated their legacy to trees by becoming a member of the TREE Fund's Heritage Oak Society.  
---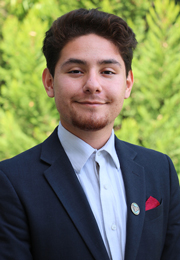 Christopher Robin Garibaldi is a third-year animal science major (pre-vet option) from La Verne who adores animals. He especially loves big animals like horses and cattle. He was first interested in them when he trained a therapy dog in high school. Now he wants to hopefully go to vet school and own his own mixed practice clinic or work in a zoo setting.
---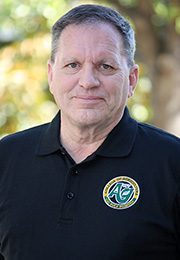 Bill Grier is a recognized executive and pioneer visionary in the digital print industry. As the CEO of AM4U Inc. and Critical Mass Manufacturing Inc., Bill is the inventor of and chief scientist responsible for perfecting Active Tunnel Coloration (ATC) technology. Bill provides strategic corporate leadership and 30 years of marketing, advertising, merchandising, and technological advances in textile and apparel production. Bill sits on the Industry Advisory Board at Cal Poly Pomona's Department of Apparel Merchandising & Management. Bill's vision of solving the apparel industry's problems included the AM4U project. Bill also served in the United States Marine Corps Reserves for 37 years and retired as colonel.
---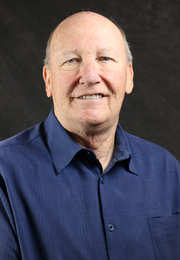 Jerry Halamuda is co-founder, president, and CEO of Color Spot Nurseries, one of the nation's leading wholesale suppliers of bedding plants, vegetables, herbs, shrubs, bulbs and more. The Fallbrook, Calif.-based company supplies more than 2,000 retail and commercial customers in 43 states from its 16 production facilities in California, Oregon, Arizona, and Texas. Growing up in Chula Vista, Calif., Halamuda got his start in horticulture working for a farmer as a teenager. The experience led him to pursue a career as a nurseryman. After earning his business degree at San Diego State, he bought into part of a farming operation and then formed the company that would become Color Spot with family friends.
---
Ava Hanson is a third-year plant science major, minoring in soil science and pest and disease management. Her current roles include president of the Los Robles Horticulture Club, special events coordinator for Cal Poly Rose Float, and volunteer for the McKinley Children's Center Nutrition Committee in San Dimas. Her future ambitions are to continue her education through postgraduate studies to build a public service career focusing on environmental protection.
---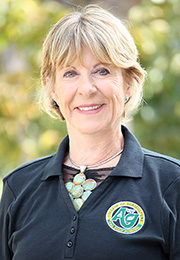 Frances Harder is founder and president of the Fashion Business Inc., which provides vital business development and job retraining programs to the U.S. apparel industry. She consults on product development, branding, merchandising, production, entering the U.S. market and exporting to international markets. She also is United Nations consultant to alpaca apparel manufacturers in Peru and Pashimina cashmere manufacturers in Nepal. Harder is a faculty adjunct professor at Woodbury University and Cal Poly Pomona and serves on the dean's advisory boards of Cal Poly Pomona, Woodbury University and Saddleback College. She is a member of the Southern California District Export Council and founding member of the Business Incubation Network and serves as an industry expert in apparel-related legal disputes.
---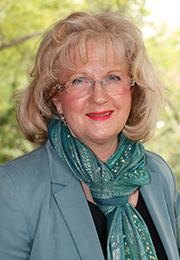 Suzanne Kellon is the associate director for the Nutrition Services Department at San Antonio Regional Hospital in Upland, and oversees the daily operation of both clinical and food service programs. She is a Cal Poly Pomona alumnae, earning her bachelor's degree in food and nutrition and her master's degree in agriculture-nutrition and food management with an emphasis in nutritional biochemistry. For the past 24 years, Kellon has been a certified diabetes educator. She also has 20 years' experience as a clinical dietitian, working in all aspects of acute and long-term care. She also has 20 years' experience in clinical management and hospital food service management. Kellon is a member of the Academy of Nutrition and Dietetics, the American Society for Parenteral & Enteral Nutrition, the American Association of Diabetes Educators and the Association for Healthcare Food Service. She also has served on a taskforce whose work contributed to changes in the Upland Unified School District's nutritional wellness policies. Kellon was named Food Service Director of the Year by DM&A Inc. and Dietitian of the Year by Sodexho USA.
---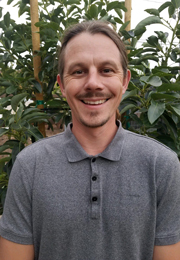 Landon Massey is the vice president of Preferred Landscape Inc., a union landscape contractor that works primarily with colleges, grade schools, private commercial businesses and public works projects. Landon attended Fresno State University for viticulture and enology, with his emphasis being Viticulture. After Fresno State, in the summer of 2007, following his passion of botany and agriculture, Landon joined Preferred Landscape Inc., a family-run business started in 1974 by his late grandfather. After his grandfather's passing in 2000 the company has been run by his uncle, Mark Rose, the current owner and president. In 2009 Landon joined the University of California Agriculture and Natural Resources Master Gardener Program. He completed his program and continued to volunteer for two years, helping design and build community gardens in public spaces and grade schools throughout Southern California. In 2013, Landon became the vice president under Mark and is being groomed to take over as president, as Mark approaches retirement. Landon also does residential landscape work on the weekends with his business partner, Dawn Saunders, a member of The Orange County Rose Society. In his private work he fulfills his passion more by combining agriculture and landscaping in the designs he creates. His energy is further expanded in his home in Placentia, Calif., where he and his partner, Paula Metheny (Cal Poly Pomona agribusiness alumna) have a 290-square-foot hobby greenhouse, garden beds, many exotic fruit trees, chickens and quail. Landon's work can also be seen on campus at the College of Business Administration and the Student Health and Wellness Center.
---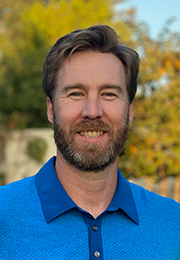 Chris Nichols is vice president of Chino Valley Ranchers and the third generation of his family to work in the business. Chris attended Cal Poly San Luis Obispo's poultry science program and received his bachelor's degree in illustration from Otis College of Art and Design. He is a proud participant of the California Ag Leadership Program - Class 42. Since its establishment in 1953, Chino Valley Ranchers provides a full line of fresh shell eggs with 100 percent of its production from cage-free or certified organic hens. In addition, Chino Valley Ranchers offers a full line of fresh/frozen cage-free and organic egg products.
---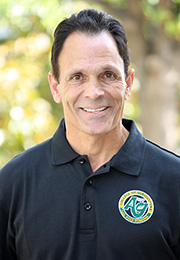 Terry Noriega is the founder and president of Mariposa Landscapes, a full-service landscape firm that he started in 1977. The company is based in Irwindale, but has operations in Ventura County, Orange County, the Inland Empire, the Palm Springs area, and Arizona.
---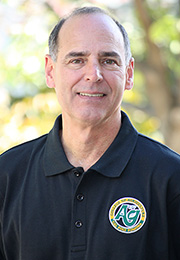 Michael Real is the founder and president of Real Food Marketing, a brokerage specializing in the sales and marketing of frozen fruit, fruit juice concentrates and purees for the ingredient market. Michael started in the food industry while in high school, working part-time at the Starkist research facility on Terminal Island. He is a graduate of the University of Southern California with a bachelor's degree in business administration with an emphasis in marketing and small business administration. Upon graduation he worked for T&P Custom Marketing a food broker of bulk ingredients. He left T&P in 1988 to start Real Food Marketing. He has been involved with the Institute of Food Technologist since 1980. He was on their national awards committee and was chair of the awards committee in 2001 . He is a member of the local chapter SCIFT and has been chair of their Education and Research Grants Committee since 2004. He is involved with the Boy Scouts, Arcadia Rotary and AYSO, where he was instrumental in starting the youth referee program for the region.
---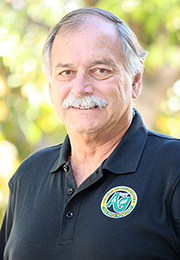 John J. Resich Jr. is an attorney and rancher and serves as chairman of the board and vice president of development of Green Hills Memorial Park, where he has designed, constructed and overseen the development of 17 projects over the last 15 years. He provides legal representation to cemeteries throughout California, gives legal advice concerning legislation and has testified as an expert witness for the cemetery industry. Resich owns ranching and farming operations in Wyoming, raising cattle and crops including corn, beans, alfalfa and grass. He earned his bachelor's degree in business, finance and insurance at Cal Poly Pomona in 1969 and his law degree at Santa Clara University in 1972. He received his master's degree in business at Chapman University in 2001. Resich founded the Marine Mammal Care Center, which rescues marine mammals and releases them back into the environment after they are treated, and is a former founding member of the San Pedro Peninsula Hospital Foundation. He also is chairman of the San Pedro Chamber of Commerce.
---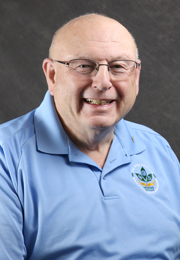 Barry Robinson is a third-generation grocer from the United Kingdom. He started "Super Save Stores" in southeast England in 1965. Over the next decade, the business grew to five regional supermarkets, a wholesale distribution operation, and a retail cash and carry. After a 1974 visit to Hawaii and the West Coast of the United States, Robinson sold his businesses in England and moved to California to explore new opportunities. He worked as a sales manager, vice president, and retail associates for a variety of companies, including Expofoods, Valley Institutional Foods, CFS Continental Food Service, and Hidden Villa Ranch. From 1997 to 2008, he served as western regional vice president, healthcare and multi-unit sales, and then vice president, U.S. and Canada healthcare sales and marketing for SYSCO. He retired in 2013 after working as a consultant.
---
 Pia Spors is an agribusiness and food industry management major. Pia was born in Northern Germany and moved to California with her family when she was 7. In her free time, she enjoys baking, reading, horseback riding, and spending time with her two younger siblings. She also loves animals; her family has two cats and a dog. Pia discovered her passion for agriculture while working on a horse farm during a summer in high school. After her undergraduate education at Cal Poly Pomona, she would like to attend law school. She is very interested in environmental and agricultural laws and policies. 
---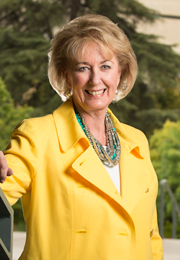 Carol Rundback ('69, social science) had a long career in financial services and telecommunications, including long stints working for AT&T and its predecessor, Pacific Northwest Bell. Her career at AT&T included working for the patent licensing group at the company's New Jersey headquarters. She worked in marketing for Pacific Northwest Bell in Oregon. Prior to entering the telecommunications industry, Rundback spent 10 years as a mobility and orientation instructor for newly blinded adults at the Braille Institute in Orange County.
---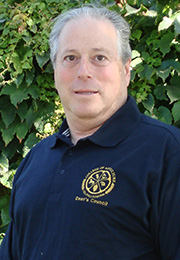 Michael I. Sencer is executive vice president of Hidden Villa Ranch, a producer, processor, exporter and national marketer of eggs and one of the largest exporters of fresh milk in the nation. He began his career in 1971 working nights for California Ranch Fresh Egg Co. in El Monte while attending college, and he became a working partner for 18 years. He became executive vice president at Hidden Villa Ranch in Fullerton in 1986. Sencer is a graduate of Cal State Los Angeles, with a bachelor's degree in real estate/accounting/finance. He also graduated from the Control Data Institute with a degree in computer programming. He is a graduate of the two-year California Agricultural Leadership Program and has completed the Food Industry Executive Program at the University of Southern California, which is sponsored by Marshall School of Business and the Western Association of Food Chains. Sencer is a charter member of the Dean's Council for the College of Agriculture at Cal Poly Pomona.
---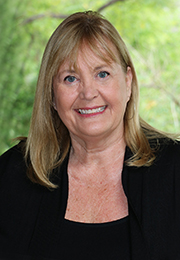 Carol Berg Sloan is a registered dietitian/nutritionist and independent consultant with expertise in food and nutrition communications, nutrition assessment and food service. Carol is currently the health research director for the California Walnut Commission, where she manages and coordinates the global and domestic nutrition and health research program. With 30 years of experience in the field of food and nutrition, Carol works with many food and nutrition companies and conducts print and broadcast interviews on a variety of health and nutrition topics. She is also a freelance writer specializing in food, nutrition and health features for national and local publications. Carol currently provides a nutrition column School News Roll Call. Carol recently served two terms as a delegate to the Academy of Nutrition and Dietetics and was a member of the Academy Positions Committee and Finance and Audit Committee. She also served a two year term on the Executive Board for the California Dietetic Association. She is a member of many Academy DPGs including Nutrition Education for the Public, Diabetes in Care and Education, Oncology, Research, Vegetarian, Food and Culinary and Dietitians in Business and Communications. She is also a member of the American Society of Nutrition, The Obesity Society, the American Heart Association and American Association of Diabetes Educators. She received the Distinguished Service Award from the California Dietetic Association in 2010. Carol has also served as a consultant to the International Food Information Council Food Biotechnology Network, Monsanto, General Mills, Arrowhead, American Beverage Association, Corn Refiners Association, Jamba Juice, Tru Care Community and The Coca-Cola Company. Carol serves as a preceptor to the Individualized Self Study Program at California State University, San Bernardino. Carol received her bachelor's of science degree in nutrition and dietetics from California State University at Los Angeles and lives in Long Beach.
---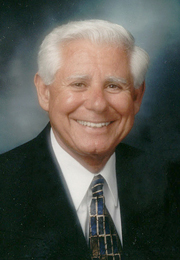 Dick Spezzano has had a long career in the fresh produce and floral industry. He worked for The Vons Companies of Southern California and was named vice president of the produce and floral division in 1983 and remained in that position until 1997 when he left Vons. His responsibilities included produce and floral procurement, merchandising, and operations. Innovations like multi-deck produce cases, extensive value added sections, cut melon and fresh juice bars, specialty produce sections, ripe avocados and ripe fruit sections, and multi-temperature produce cases were first seen at either Vons or a Pavilions. Dick Served as chairman of the Produce Marketing Association in 1995 and was named as the Produce Marketer of the Year in 1993. He served as chairman of the Fresh Produce and Floral Council of California in 2003. He received the prestigious Fresh Produce and Floral Council Produce Achievement award in 2003. In 2014 he received the Bob Carey Award from the PMA. He is currently the past chairman of The Center for Growing Talent by PMA and serves as a board member. Dick has worked full time since October 1997 in his Spezzano Consulting Service Inc. and he specializes in perishables. He works with a variety of businesses and associations for both production agriculture and retail companies.