Teen Summer Camps
Fashion Tech Summer Camp at Cal Poly Pomona
Summer 2020
Because of COVID the on-campus camp is being replaced with on-line camps for Summer 2020.  Follow this link for more information----  https://www.cpp.edu/~agriscapes/AMMworkshops.html
********************************************************************************************************
Calling all teens, ages 13-18, who are interested in fashion. Ever wonder what it takes to create and produce a fashion line?  The Cal Poly Pomona Fashion Tech Summer Camp Is Just For You! 
For more information and registration follow this link to the College of the Extended University website:  Fashion Tech Camps at CPP will be updated for 2021 in Spring 2021.
For further information contact Dr. Peter Kilduff at pkilduff@cpp.edu and 909-869-2203.   
CPP Fashion Tech Camp―a hands-on, on-campus, real-world experience in the fashion industry (residential or non-residential options). Fashion Tech Camp explores all areas in the field including apparel design, trend forecasting, product line creation, fashion promotion and more! Don't miss this valuable opportunity to get those creative juices flowing!
Turn Original Designs into Actual Garments
Basic sewing skills can make an original style come to life
Drawing Garments on the Computer
How do you adjust and modify a garment design to get just the right look?
Design Inspiration and Trend Research
How do designers develop their ideas?  Explore how designers use fashion trands to develop their own collections
Color Theory and the Fashion Business
How do consumers react to color?  Discover the science behind color and how it applies to fashion development. 
Textiles
Fabric creates the "look and feel" of the garment
Textile Properties
There are many different ways to study textiles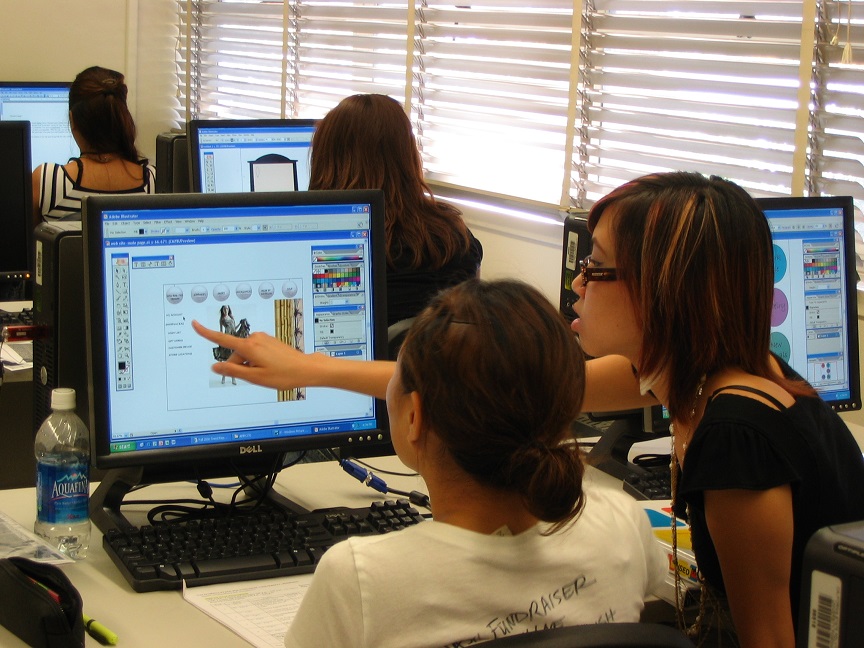 Fashion Designs
Creating Fasion Designs in Adobe Ilustrator CAD Software
Garment Patterns
Developing garment designs on Computer Aided Design system.