The Institute of Irrigation Research and Evaluation was created at Cal Poly Pomona in 1986 to provide a more formal mechanism for the agricultural engineering faculty to work with the irrigation industry on the testing and evaluation of irrigation equipment and systems.
Since then, it has expanded to include expertise in turf and landscaping and was renamed the Center for Turf, Irrigation, and Landscape Technology (CTILT). CTILT provides a focal point for research, and community outreach in the areas of turfgrass, ornamental plant materials, landscape irrigation technology. landscape operations, sport turf and golf course management, and the preservation of natural resources.
Center for Turf, Irrigation and Landscape Technology
Slideshow
This slideshow contains 4 slides that will change every 8 seconds. The first button is to play and pause the slideshow, followed by buttons to go to the previous slide, next slide, or choose individual slides.
Turf Research

Turf research is one of the missions of the Center for Turf, Irrigation and Landscape Technology (CTILT), and students participate.
Mission and Goals
The Center for Turf, Irrigation and Landscape Technology's (CTILT) mission and goals include technical research and learning in the area of turf and irrigation, including new water-conserving technologies. CTILT also conducts outreach to the turf industry and alumni, hosts field trips from Department of Plant Science classes and community colleges, and provides employment for students who
Faculty and Staff 
Research Projects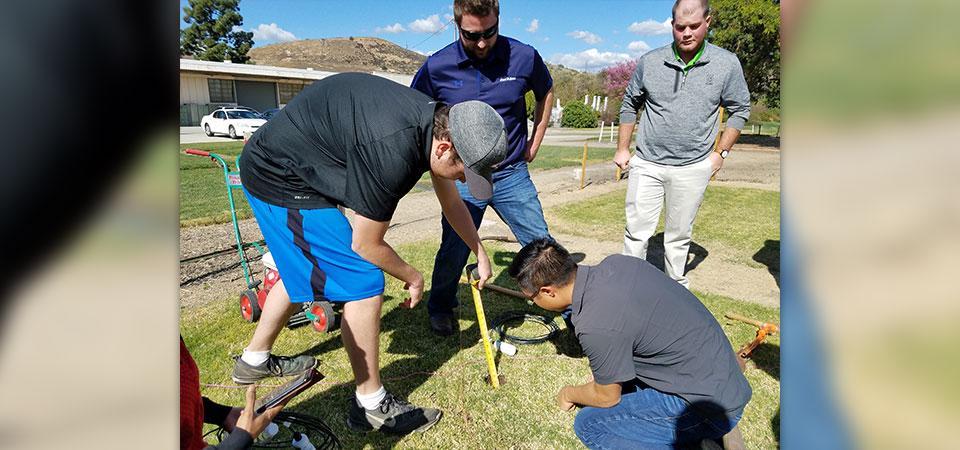 Student Activities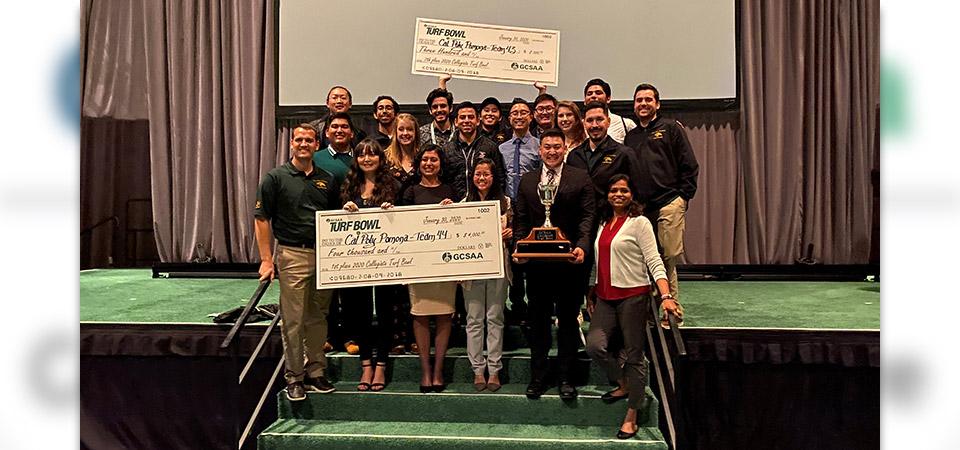 Learn about the best irrigation and turf management practices.
Join the Cal Poly Pomona teams for the annual Turf Bowl and National Collegiate Landscaping Competition. Cal Poly Pomona students made history in 2020 by becoming the first West Coast university to win the Turf Bowl and the first winning team to have female students. In addition, a second Cal Poly Pomona team finished in seventh place in the competition, which had teams from 30 other universities, including Penn State, Auburn, and Purdue. 
Participate in research trials for companies and other institutions
Internships and Employment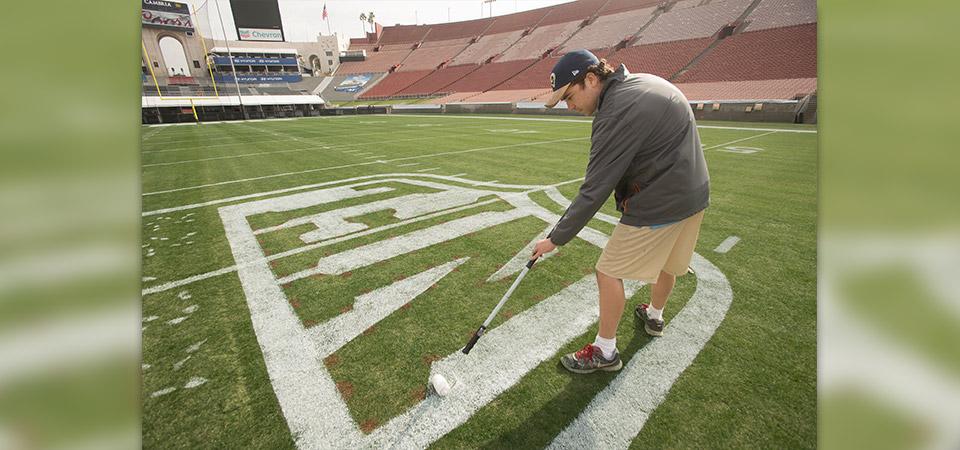 In addition to finding internships and work at the center, our students are able to find jobs in the golf course, sports, and landscaping industry. Our students have worked at Dodger Stadium, Angels Stadium, the Los Angeles Memorial Coliseum and the Super Bowl, and Disneyland.