2019 Hunger and Homelessness Awareness Week
About Hunger and Homelessness Awareness Week

Join us for a week of programming focused on student hunger and homelessness. Hunger and Homelessness Awareness Week is designed to educate the public, draw attention to the problem of poverty, and build up the base of volunteers and supporters for local anti-poverty agencies.
This event is brought to you by the Cal Poly Pomona Basic Needs Task Force
Hunger and Homelessness Awareness Week Website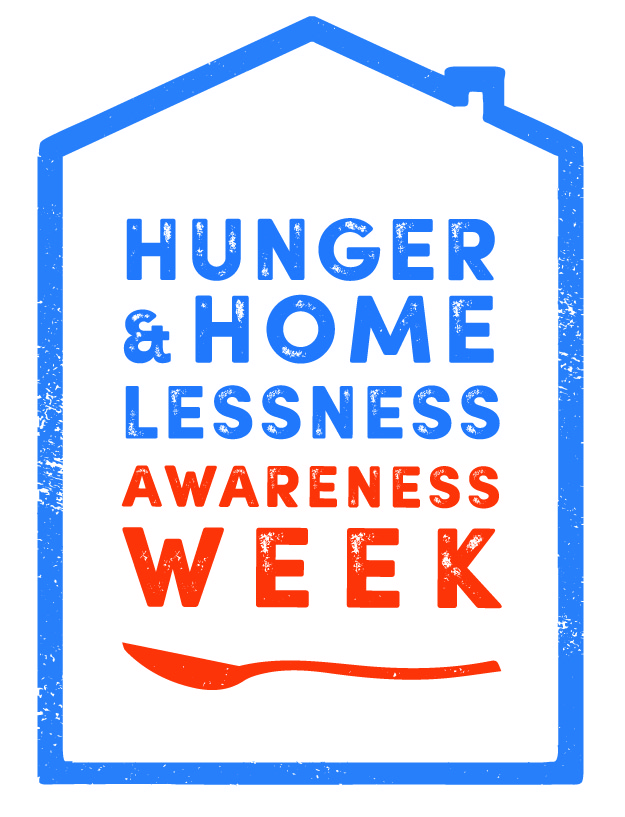 Kick Off Event: Ribbons of Truth

Join us as we decorate our campus with Hunger and Homelessness Awareness Ribbons and facts/quotes regarding student hunger and homelessness. We will be meeting at the Career Center Lobby at 9 am and going to different areas on campus.
Monday, November 18, 2019
9 am to 11 am 
Career Center Lobby
Basic Needs and Beyond Resource Fair

Tuesday, November 19, 2019
9 am to 3 pm
University Park 
Get more information about resources to support your basic needs both on and off-campus. From getting your finances together, getting enrolled in healthcare to getting signed up for CalFresh. You don't want to miss this event!
LA County Department of Public Social Services (DPSS) will be providing 

application

 

assistance for Medi-cal and CalFresh as well as information about CalWORKs and other social services programs. 
In attendance:
LA County DPSS (CalFresh, Medi-cal, CalWORKs)

WIC, 211 services

Tri-City Mental Health and Wellness Services

Office of Financial Aid and Scholarships

Children's Center

Counseling and Psychological Services (CAPS)

Student Health and Wellness Services

Campus Cal Poly Federal Credit Union and more!
Make an appointment for CalFresh and/or Medi-Cal (LA County residents only)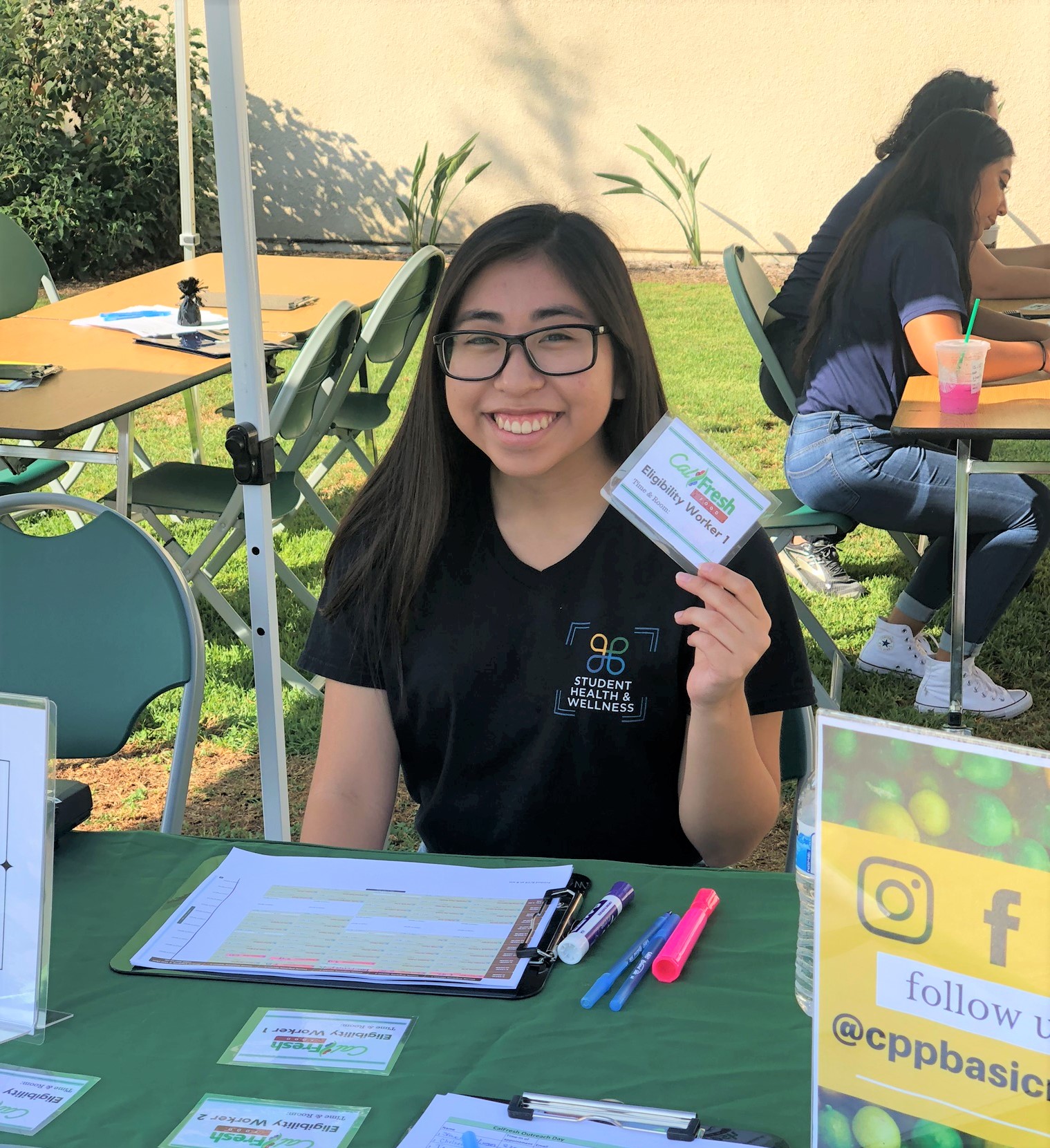 My Story: Understanding Student Hunger and Homelessness Panel

Learn about CSU and campus efforts to address food and housing insecurity and hear from CPP students how they have navigated student hunger and homelessness through a moderated panel.
Dinner provided
Wednesday, November 20, 2019
5 pm to 6:30 pm
BSC Ursa Minor
Cultivating Community: Parenting Students and Basic Needs

Join us for lunch to discuss the parenting student experience when it comes to meeting basic needs. We will be joined by  Dr. Analena Hope Hassberg from the Paul Robeson Community Wellness Center in South Los Angeles to hear best practices on cultivating a community of care. 
Lunch Provided. RSVP required.
Friday, November 22, 2019 
11:30 am to 1:00 pm
BSC Lyra
RSVP here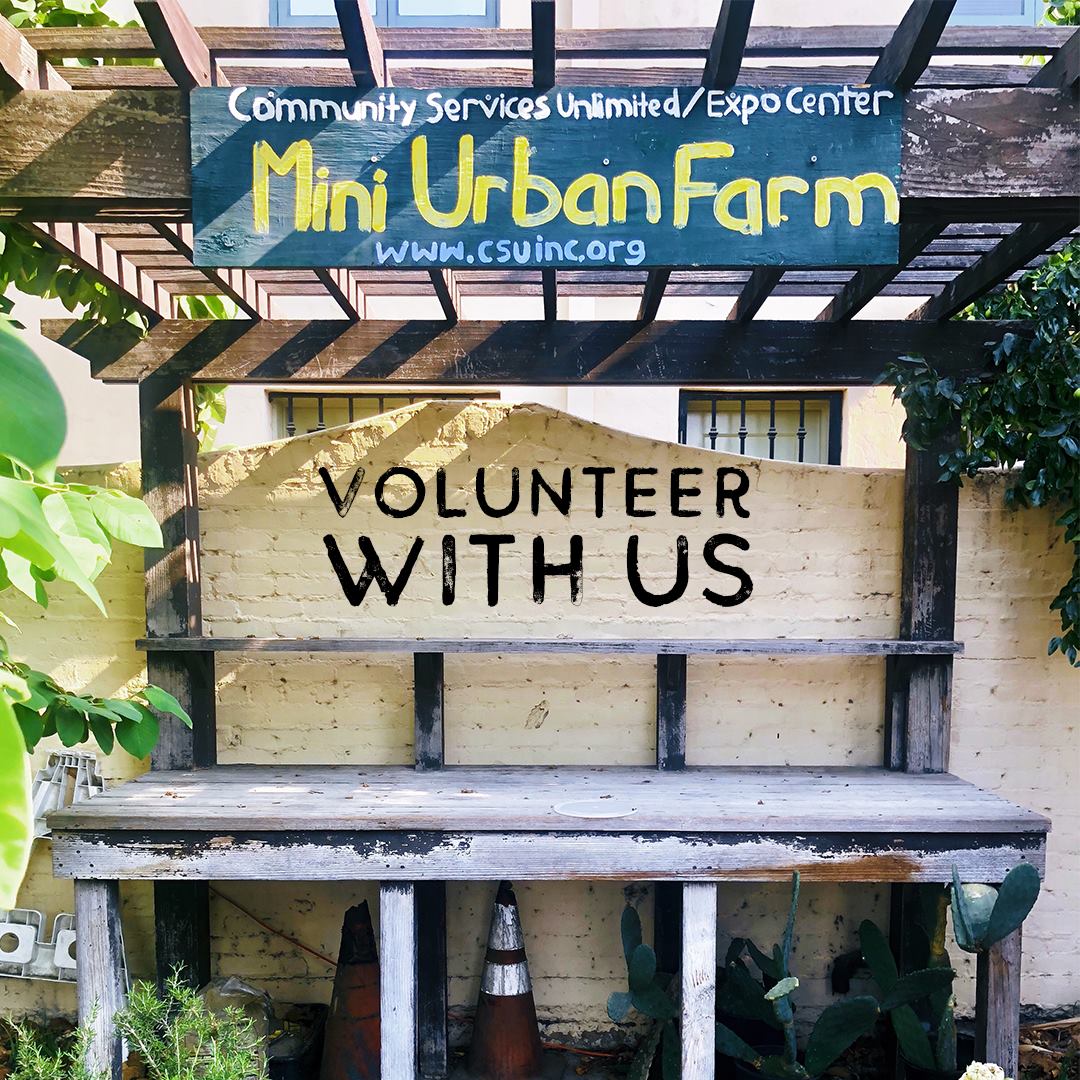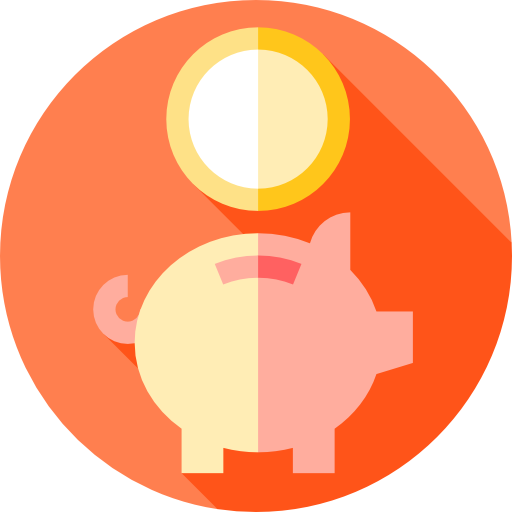 Feed a Bronco In Need

Swipe Out Hunger Campaign
Students who live on campus will have the opportunity to donate a meal from their meal plan to another student through our Swipe Out Hunger campaign. 
Donate a Meal Swipe Here

Hunger and Homelessness Exhibit

A weeklong art exhibit presented by ASI BEAT showcasing data from the CSU Basic Needs Study.
November 18- 22
Bronco Exhibit Gallery
Can be seen while BSC is open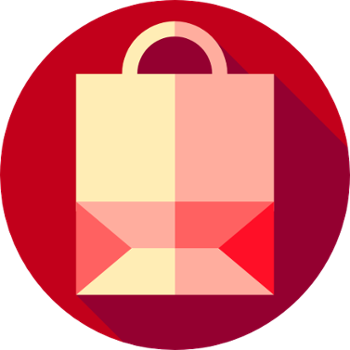 Stock the Poly Pantry

Food and Supplies Drive
Help a CPP student in need!
Donate toiletries, non-perishable food, and nutritious snacks, during the "Stock the Poly Pantry" food and supplies drive Monday, Nov. 18th through Friday, Nov. 22nd
"Car-to-Pantry convenience drop-off" locations at both parking structures on 11/18 and 11/21 from 7:00am – 4:00pm
Drop-Off Locations:
Car-to-Pantry convenience drop-off:
Parking Structure 1 & 2       Monday 11/18 and Thursday 11/21      I     7 am - 4 pm
All week - Monday 11/18 through Friday 11/22
BSC C&E Desk (Bldg. 35)     I     8 am to 8 pm
Pride Center (Bldg. 26)     I     8 am to 5 pm
Student Health Services (Bldg. 46)     I     8 am to 5 pm
SSB (Bldg. 121) 1st floor lobby     I     8 am to 5 pm
Career Center (Bldg. 97)     I     8 am to 5 pm
What Students Need:
Cookware

Food storage containers- microwave-safe
Reusable mugs/cups- microwave-safe
Reusable utensils
Can openers
Toiletries

Oral hygiene - toothpaste, toothbrush, mouth wash
Body care - deodorant, razors, bar of soap, lotion, shampoo, conditioner
Paper products - wet wipes, toilet paper, tissue
Cold/flu- Emergen-C, cough drops, Theraflu, multivitamin, hand/feet warmers, honey sticks
Laundry soap packets/pods for individual use
Food

Microwavable meals-ready-to-eat
Canned meals (pull top)- soups, pasta, chili, stew
Canned proteins (pull top)– chicken, tuna, spam, beans
Dry goods – cereal, oatmeal, microwave-ready rice, pasta, potatoes,
Nutritious snacks – fruit cups, apple sauce, granola bars, fruit bars, nuts/seeds
Canned vegetables (pull top)– corn, peas, carrots, beans, broth, mixed
Tea bags, instant coffee, hot chocolate, cider packets