CalFresh Outreach Day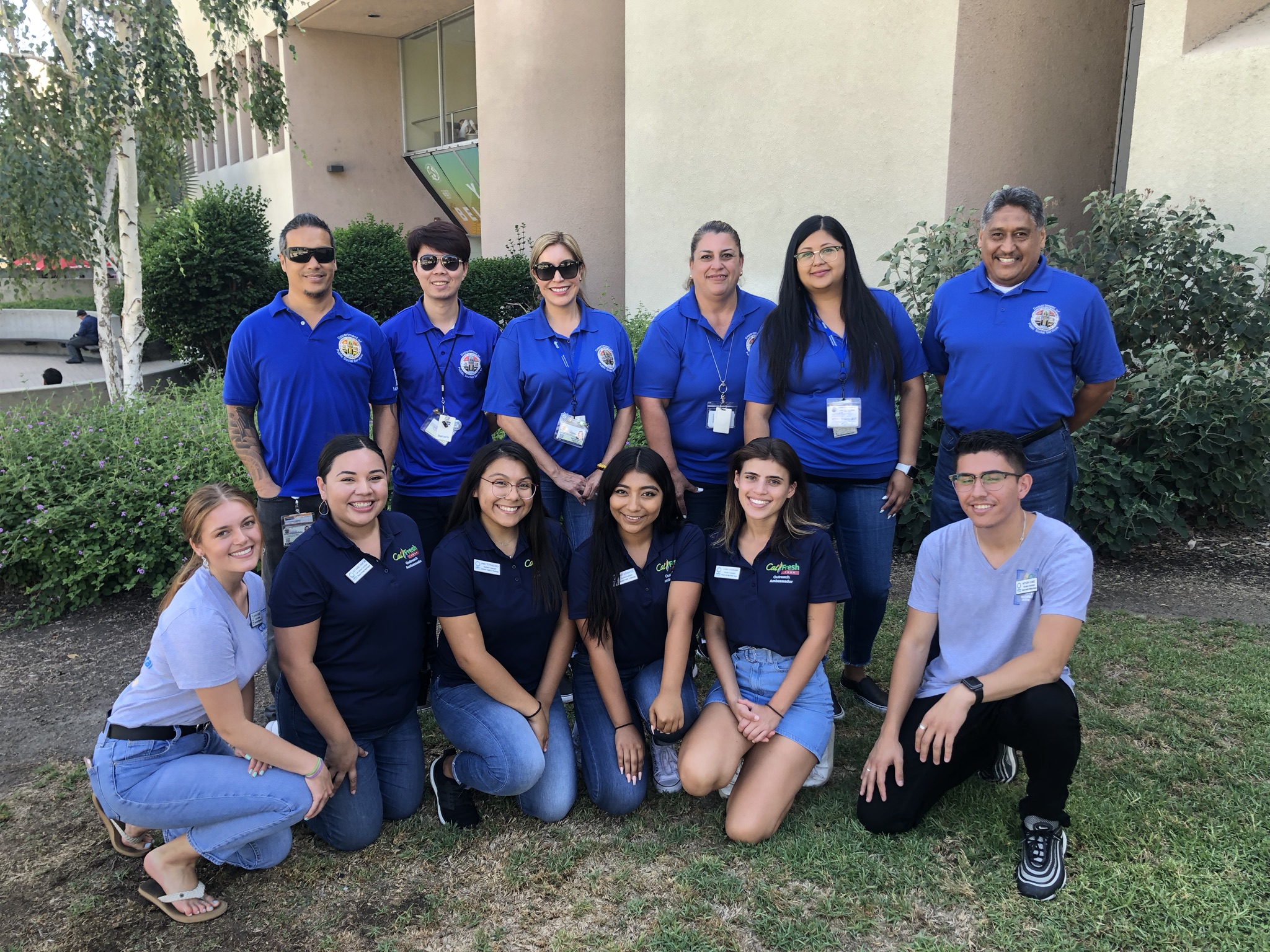 What is CalFresh Outreach Day?

Our next CalFresh Outreach Day will take place on February 27, 2020, from 9:00 AM to 3:00 PM at University Park (in front of Bronco Student Center)
CalFresh Outreach Day is a great event where we bring eligibility workers to campus to assist Cal Poly Pomona students with their CalFresh applications for an almost end to end process!
LA County eligibility workers will be onsite to take applications, do in-person interviews and accept verification documents! No need to wait for a phone interview after submitting your application!
Sign up for an appointment using the link below!! 
Sign up for an appointment here
Frequently Asked Questions
While you do not need to bring any documents to your appointment, we recommend bringing printed copies the following in order to speed up the process.
Verification Documents:
Proof of Identification ( CPP card or ID)
Earned/ Unearned Income (last months pay stub)
Proof of residency (mail with current address)
Financial Aid/Work Study Award ( portal screenshot)
Proof of units (portal screenshot)
Meal plan contract (if applicable)
Housing and Utilities Cost (utilities bill, housing contract, or other documentation)
We recommend making an appointment to be guaranteed to be seen. That being said, walk-ins are more than welcome!
The eligibility workers that are coming are only from LA County, however, our CalFresh Outreach Ambassadors can still assist with your application. We hope to be able to bring other local counties soon!