On-Campus Study Spaces During Virtual Instruction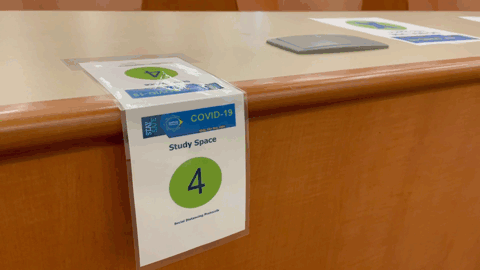 A Space to Study

During virtual instruction, access to an adequate study space is a basic need. We recognize there are students without adequate space in their homes and/or limited access to reliable Wi-Fi.
Due to modifications to LA County Reopening Higher Education Public Health Guidelines, we are now able to address this need by piloting an on-campus Study Spaces program for students.
Please scroll down for important information on how to reserve for a Study Space.
Reserving a Study Space Seat

Read the following carefully:
Students must reserve a Study Space seat (only CPP students may reserve).
Reservations can be made in 30-minute increments, up to 120 minutes per session.
Students are limited to reserving two 120 minute sessions per week.
If you are interested in reserving a study space, click the button below:
After submitting this interest form, you will receive a follow-up email with further instructions and guidance.
---
Be a Study Space Monitor!

Apply for the Study Space Monitor student job position. Monitors are crucial to the operation of the Study Spaces, and will mediate reservations, monitor room entry, ensure compliance with safety protocols and assist with keeping the space clean.

Study Space Monitors are eligible to receive a COVID-19 vaccine (this is a paid position).

---
Location
 The Study Spaces are located in Lecture Halls 1001 and 1002 of Building 162 (College of Business).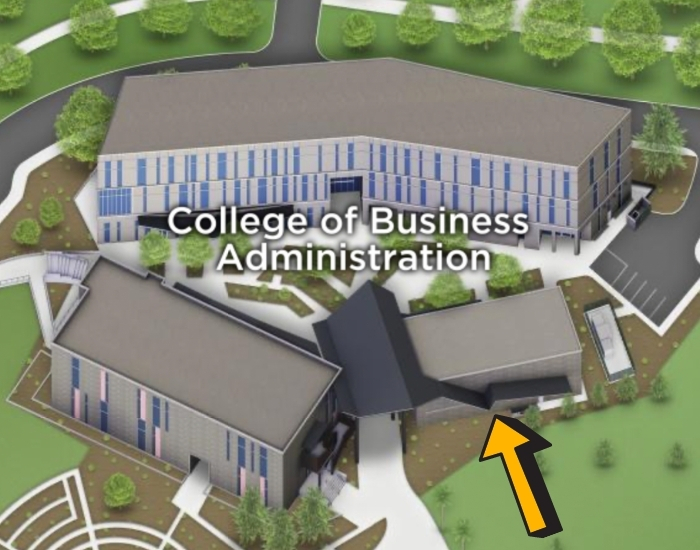 Operating Hours
Monday - Thursday
12:00 pm - 7:30 pm
Friday
1:00 pm - 5:45 pm
Note: Every two hours the Study Spaces will close for cleaning.
Parking
Students coming to campus to use a Study Space will not need to pay for parking. Lot F2 is the designated parking area. A parking permit will be provided with your reservation confirmation.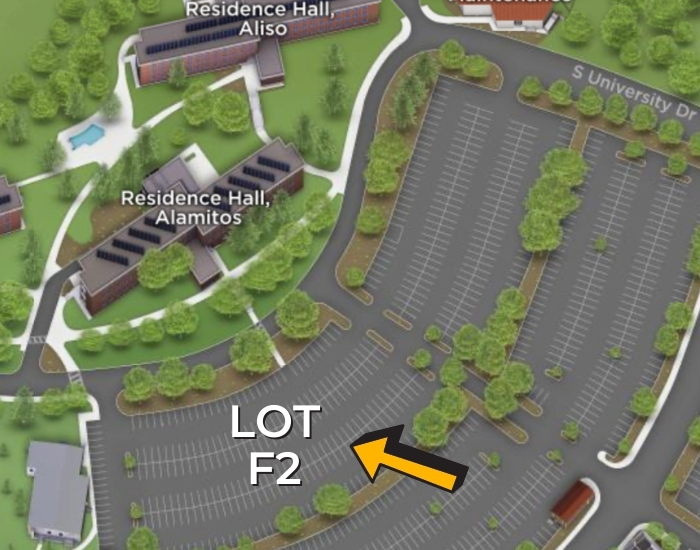 COVID-19 Protocols
The health and safety of our community remains a top priority. The following protocols will be observed at the Study Space:
Face coverings are required to be worn while at the Study Space at all times.
A minimum of six feet must be maintained between students at all times.
Enhanced cleaning of Study Space area and restrooms with electrostatic disinfectant spray will be conducted daily.
Study Space areas will be cleaned before and after use by each student.
Hand sanitizing stations, soap, and water will be accessible.
Gloves and sanitizing wipes will be provided for students to use before and after each use of the Study Space.
Frequently Asked Questions
Yes, both lecture halls feature an electrical outlet at each Study Space seat.
Yes. You will be a minimum of six feet from other students at all times. Seating areas are clearly marked and non-useable areas will be closed off.
Occupancy is capped at 25% for both lecture halls.
Yes. Students are required to wear a face covering fully covering their nose and mouth at all times. Disposable face masks are available at the Study Space if a student needs one.
Both lecture halls will close periodically each day for designated cleaning times in between sessions. Additionally, students are asked to clean and wipe down their Study Space area between use.
Students in the Study Space are asked to be mindful of others in the room, including wearing headphones if logged into Zoom or listening to music.
For safety, no snacking or eating is permitted in the Study Space. Students may bring a personal closed beverage (i.e. a water bottle with lid), and can only remove their face covering when drinking.
NOTE: Students will recieve one meal from Centerpointe Dining on the day of their reservation.
Yes, lecture hall restrooms are open and accessible. Restrooms are disinfected with electrostatic disinfectant spray daily.