Bronco One Card
The Bronco One Card is the official Cal Poly Pomona photo identification card for all Cal Poly Pomona faculty, staff, students and affiliates.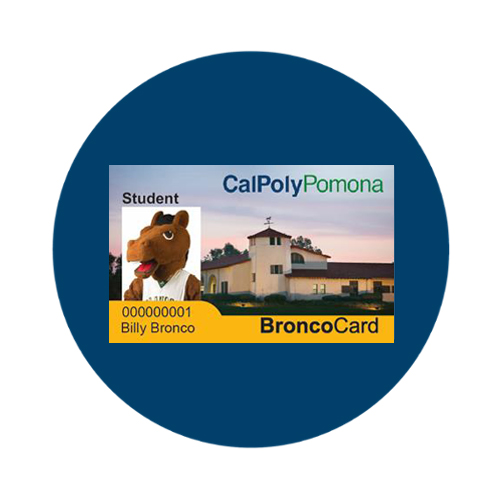 Through the new portal you will be able to:


Manage your Bronco One Card
Submit your Photo
Report Lost Cards
Purchase Bronco Bucks

Purchase Cal Poly Pomona Gift Cards

Purchase Commuter Meal Plan Passes
Contact us at broncoaccess@cpp.edu. 
When contacting us include your Bronco ID number as well as your campus affiliation type (e.g. Faculty/Staff, Student, Visiting Scholar, etc.).