Scholarship honors the life and tenure of Dr. Mansour Sharifzadeh
August 2, 2021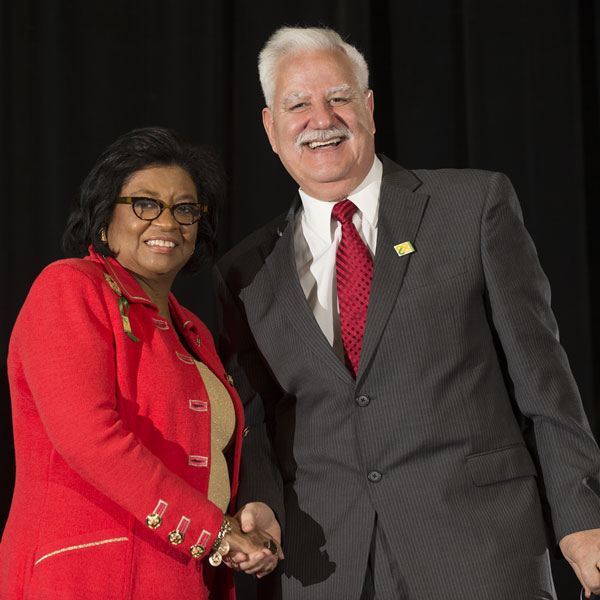 The Dr. Mansour Sharifzadeh Memorial Scholarship honors the life and tenure of Dr. Mansour Sharifzadeh, Emeritus Professor of Management, who served at Cal Poly Pomona for 35 years. In the first year of his retirement in late June, Dr. Sharifzadeh unexpectedly passed away.
Since he joined Cal Poly Pomona's College of Business Administration as a faculty member in 1985, Dr. Sharifzadeh brought leadership, practical experience, innovativeness and his positive spirit to the university. He researched, published numerous articles and books, taught a variety of classes at the undergraduate and graduate levels, engaged in extensive university service and made such wonderful colleagues.
In collaboration with colleagues, Dr. Sharifzadeh led the effort to establish the International Business major in the CBA. He acted as an advisor to thousands of students in their senior projects, training them in research and providing them with the confidence to excel in their careers. Dr. Sharifzadeh was also one of the first faculty members at Cal Poly Pomona to teach fully online, earning several certificates and leading the effort to encourage faculty to develop the skills to teach online. He served as the lead faculty member in several study abroad programs around the globe.
Dr. Sharifzadeh embodied all the perfect characteristics of the role of a Professor. Above all, Dr. Sharifzadeh loved teaching and helping his students find successful careers that they enjoyed. He believed in the extraordinary potential of his students and served as a mentor for many as they progressed in their careers. Dr. Sharifzadeh loved Cal Poly Pomona. He thought it had the most beautiful campus and was deeply proud of the university in all aspects.
In his memory, the Sharif Family are establishing a scholarship for students at Cal Poly Pomona. The Sharif Family hopes this scholarship will change many students' lives and they know that would have made him very happy and proud. The Sharif Family would greatly appreciate any contributions to this fund.
Dr. Mansour Sharifzadeh Memorial Scholarship