Alumni & Friends
Alumni Stories
The Cal Poly Pomona experience is a powerful one. It begins with our campus community and it extends well beyond the classroom walls and grounds of the university.
We are the change agents of our communities.
We Are Cal Poly Pomona shares the stories of our alumni, students, staff and faculty. Read CEIS's stories. 
Keep Us Up to Date
Let us know if you or a colleague have received an award, presented at a conference, been published, or have other news to report.
2016 Distinguished Alumni, Bailee Rad '04, Gender, Ethnic & Multicultural Studies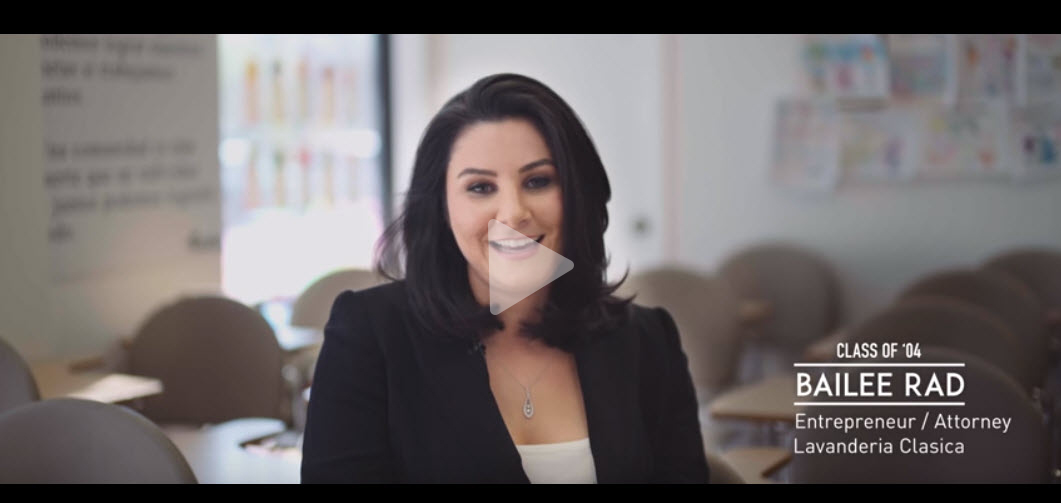 A former top-ranked tennis player as a teenager, Bailee Rad spent the early part of her career in a different type of court – as a workers' compensation lawyer.
"After years of fighting at court on high-profile cases and navigating the adversarial system in court, I decided I wanted to focus my energy in a more positive direction so I could impact more people in a deeply personal way," Rad says.
She felt she could make a difference outside of the courtroom and opened Lavanderia Clasica, a 4,000-square-foot laundromat in Van Nuys that doubles as a community room that provides free classes, CPR training, seminars, college application and resume-writing help, and other community programs.
Rad graduated magna cum laude from Cal Poly Pomona in 2004, and went on for her J.D. at Southwestern University School of Law in Los Angeles. She then earned a prestigious certification in dispute resolution from Pepperdine University School of Law's Straus Institute for Dispute Resolution.