Liberal Studies Club Brings Valentine's Cheer to Children's Center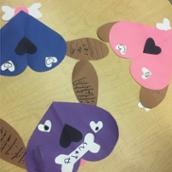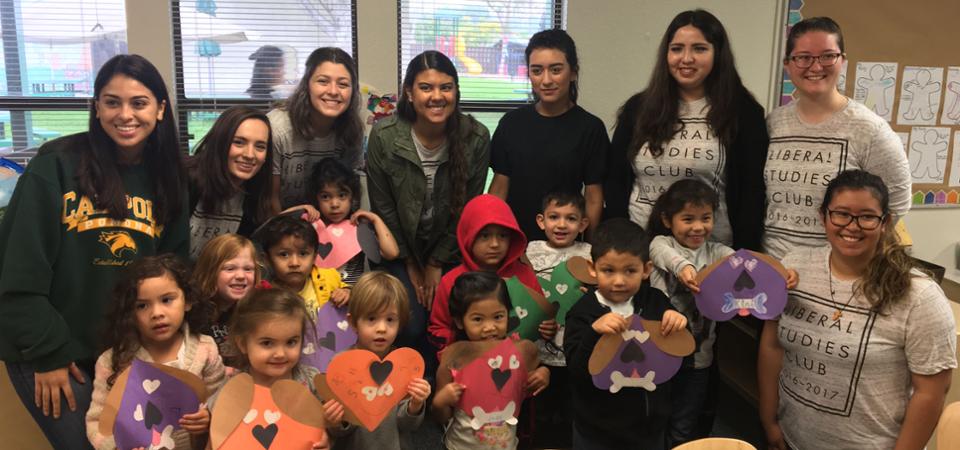 With crayons and glue sticks at the ready, two classes at the Children's Center welcomed the Liberal Studies Club for a Valentine's craft session on Feb. 10.
The event had the largest turnout the club has seen in the past 4 years, with 13 members participating.
Each student, ranging in ages from 3 to 5 years old, created their own Valentine's puppy, using basic shapes cut out of construction paper. While working on the craft, club members sat around tables and chatted with the students, discussing favorite colors, Valentine's Day plans and—of course—puppies.
The group tries to visit at least once a quarter, bringing some sort of activity with them.
"I think the best part of working with the kids is that it's really hands on learning for us. It goes along with what we'll be doing in the future, because most of us want to be teachers," Liberal Studies Club Historian Krystal Brett says. "They're fun to be with. I love that age group."
In addition to volunteering at the Children's Center, the Liberal Studies Club volunteers at many elementary schools and has also worked with Relay for Life, Feed the Children and are looking forward to participating Read Across America for the first time.
Volunteer chair and early childhood studies major Noemi Gonzalez views activities like volunteering at the Children's Center as a way to learn more before they start their careers.
"I think the more we practice being around them, the more we get to learn who they are and how to meet their needs," she says. "It brings a joy that's unexplainable."
To learn more about the Liberal Studies Club and upcoming events, visit their Facebook or Instagram.