The College of Education and Integrative Studies is a learning community focused on meeting the present and future needs of students in our communities. We educate students to become highly qualified and significant leaders in our society. We are committed to the principles of diversity, ethics and social justice, and life-long learning. Central to our mission are innovative and integrative thinking, reflective practice, collaborative action, and learning by doing.
Reappointment, Tenure, and Promotion (RTP)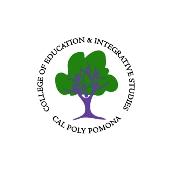 The following individual will be presenting their materials for review by the Department of Educational Leadership's Reappointment, Tenure, and Promotion Committee this September: 
Taylor Allbright
Reappointment to 3rd year 
If you desire to comment, we need the letter as soon as possible but no later than September 9, 2020. Please email your letter to btalford@cpp.edu.