Faculty & Staff
DR. GABRIEL GRANCO
RECEIVES STRATEGIC INTERDISCIPLINARY
RESEARCH GRANT 2020
Dr. Gabriel Granco (Geography and Anthropology), in collaboration with Dr. Subodh Bhandari (Aerospace Engineering) and Dr. John Korah (Computer Science), received the Strategic Interdisciplinary Research Grant (SIRG). The SIRG will support their project entitled "Cross-Scale Estimation of Agricultural Suitability of Specialty Crops in California using UAV and Satellite Remote Sensing Observations". The goal of this research is to identify areas with suitable conditions for the sustainable production of specialty crops using satellite and UAV-based remote sensing data and GIS. The study will involve the three professors and many students, thus exposing the students to cutting-edge interdisciplinary research in sustainable agricultural production systems.
All faculty and staff are located in Building 5. Their individual office numbers and phone numbers are indicated below.
* Until further notice, please EMAIL instructors as not all have their phones forwarded to their computer or personal phones *
Faculty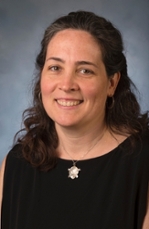 Department Chair / Professor of Geography
Phone:  (909) 869-3208
Office:  5-149 |  http://www.cpp.edu/~kconwaygomez/
Interests:
Natural resource conservation in Latin America, with a focus on wildlife
Community-based conservation
GIS within a human geography framework
---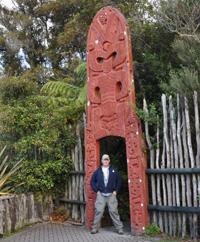 Anthropology Coordinator / Professor of Anthropology
Phone:  (909) 869-3577
Office:  5-223A | Website under construction
Interests:
Cultural Resource Management
Oceania (esp. New Zealand)
California
Cultural Ecology
Warfare
Complex Pre-State Societies
---
Assistant Professor of Anthropology
Phone:  (909) 869-5085 
Office:  5-144 | Website
Interests:
Cultural and historical anthropology
Applied, engaged and public anthropology
Political ecology and environmental advocacy
Science, technology and society (STS)
Latin America and the Atlantic World
---

Dr. Kun Chen 

Our beloved colleague, professor, and dearest friend, Dr. Kun Chen passed away on October 13, 2015, after two years of fighting a late-stage cancer.  Dr. Chen was a rising scholar and a bright star in the department.  Though her time with us was short, she made a long lasting impact on the department and especially on her students.  She was an excellent teacher, an engaged mentor, a great colleague, and most of all, a very intelligent, sincere, and caring person.
We are raising funds to establish the Dr. Kun Chen Endowed Memorial Scholarship to help generations of future students who will continue what Kun started.  Our goal is to raise a minimum of $50,000 in funds to establish this endowed scholarship. We hope her name will be forever associated with the department, the university, and future students she loved so much. To make a contribution to the Dr. Kun Chen Endowed Memorial Scholarship Fund, view the  Chen Memorial Scholarship page.
---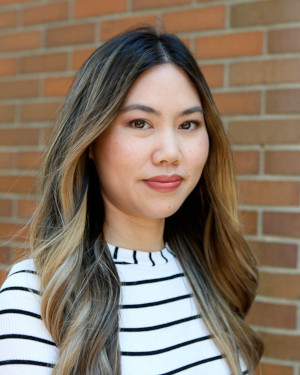 Assistant Professor of Anthropology
Phone:  (909) 869-3303
Office:  5 - 142 | Website
Interests:
Medical and Economic Anthropology
Southeast Asia - Vietnam
Insurance
Global Health
---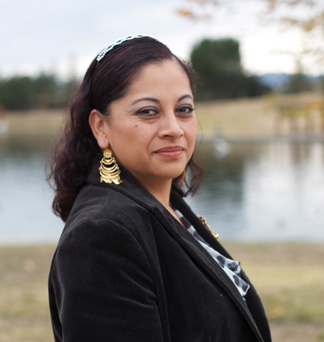 Associate Professor
Anthropology Coordinator
Phone:  (909) 869-5264
Office:  5-146 | Website (under construction)
Interests:
Mesoamerica (esp. Central Mexico & Pacific Coast of Chiapas)
Art and Archaeology
Religion
Trade and Interaction
Identity and Material Culture
---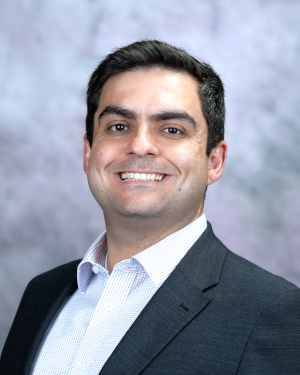 Assistant Professor of Geography
https://ggranco.wixsite.com/gabrielgranco
Interests:
Water Resources Sustainability
Land System Science
Decision-making and natural resources
Geocomputation and spatial analysis
---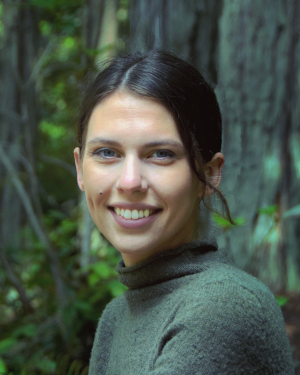 Assistant Professor of Anthropology
Phone:  (909) 869-3854
Office:  5-140
Interests:
Bioarchaeology and Biological Anthropology
Disability Anthropology
New Materialisms
Skeletal Biology, Biomechanics, Paleopathology
Historic Archaeology
Medieval Europe (esp. Italian Peninsula)
---
---
---
---
Staff:
Administrative Coordinator
Phone: (909) 869-3569
Office: 5-150
Fax: (909) 869-3586