In Memoriam: Michael Reibel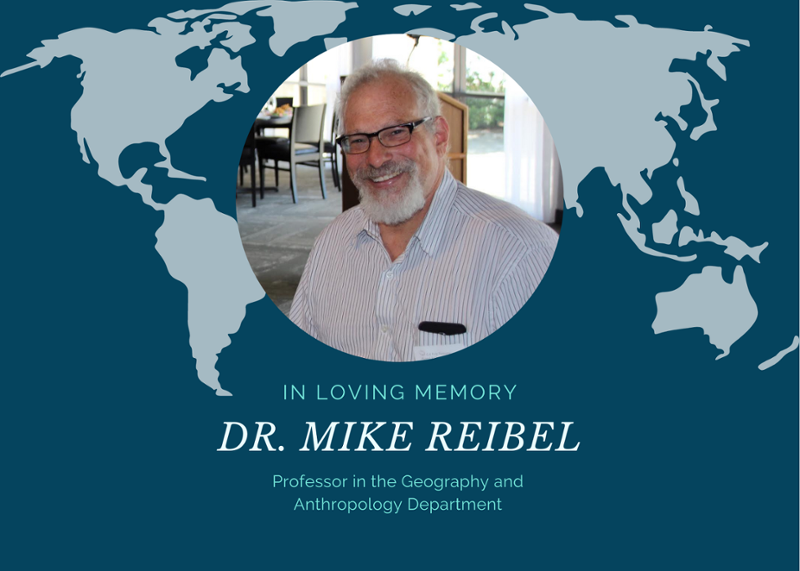 Michael Reibel, a dedicated and beloved professor in the Department of Geography and Anthropology, died unexpectedly on Nov. 12.
Reibel began teaching at Cal Poly Pomona in 1998. He was an urban geographer and demographer who specialized in geographic trends in multicultural populations in the United States. He organized and chaired the Geographic Information Systems (GIS) Council, a faculty organization that coordinates cross-disciplinary research, instruction, curriculum development and resources related to geospatial technologies across four colleges.
Read more about the legacy he leaves behind at the 
PolyCentric
.
---
The Invention of Time 
by Michael Reibel
What a colossal swindle.
The sun is running in place
huffing and puffing flares
that scorch the eyebrows of Mercury
but never moves through the sky
because there is no sky out there
only blackness
inky and eternal
like the first line Shakespeare ever wrote
there are no bells to call 
the change of the watch on deck
no whistles or starting guns
the purple of sunset
the same today as yesterday
melts into yesterday
every time the wheel turns
but the wheel is still round
and it remains the wheel
only the chill of the infinite
only our vantage point
on the lustrous cheekbone of the blue pearl
only the crashing of dawn is real
the hammer of noonday
and the open arms of night