William H. Reynolds Jr.
William H. Reynolds Jr.

Senior Managing Director of MCS Capital, LLC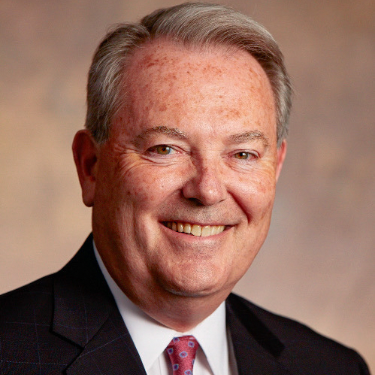 William H. Reynolds, Jr. serves as the Senior Managing Director of MCS Capital, LLC, an affiliate of the Marcus Corporation. He was the Secretary of Trinity College and the special assistant to its president from November 2008 through May 2012, where he was responsible for Board of Trustees liaison and support and campus and facilities planning. Mr. Reynolds served as Director/Senior Advisor to Thayer Lodging Group of Annapolis, Maryland ("Thayer") from November 2008 to August 2010, prior to which he served as Thayer's Chief Investment Officer and Managing Director from November 2006. Thayer is a private equity fund that invests in hospitality real estate, such as hotels and resorts. At Thayer, Mr. Reynolds directed the selection, underwriting, acquisition and disposition of hotel properties. After graduating from Trinity College in 1971 with a B.A. in English, Mr. Reynolds began his career by earning an M.P.A. from the University of New Haven and working in the town planning and zoning offices in Cheshire, Woodbury, and Southbury. In 1977, Mr. Reynolds worked for Portfolio Management, Inc., a commercial real estate developer in Texas and Connecticut, and spent several years acquiring, building, and renovating apartments and condominiums. In 1981, he partnered with an architectural firm and founded City Associates, which developed office properties in Houston. In 1985, Mr. Reynolds joined Metro Hotels, a privately held hotel development and management company in Dallas, where he oversaw development and construction, asset management, and project financing for 12 years. Mr. Reynolds then joined CapStar Hotel Company ("CapStar") as Senior Vice President Development in 1996 and managed the company's acquisition of Metro Hotels in 1998. He held the same position at successors of CapStar, MeriStar Hotels & Resorts and Interstate Hotels. He then became Chief Investment Officer and Executive Vice President of a public REIT, MeriStar Hospitality Corp., in April 2004 and served until October 2005 when he entered into an agreement with USAA Real Estate Co. ("USAA") to be Managing Director of a hotel fund USAA planned to form. Subsequently USAA elected not to form the fund and executed a sale of existing investments, at which point Mr. Reynolds joined Thayer Lodging Group. 
Mr. Reynolds is a member of the ULI Hotel Development Council and the steering committee for America's Lodging Investment Summit ("ALIS"), and formerly was on the advisory committee of Meet the Money, the advisory committee for the Hunter Hotel Investment Conference, and was a Trustee of the American Resort Development Association. He is a frequent panelist and moderator at hospitality industry investment conferences. Mr. Reynolds served as a member of the Trinity College Board of Trustees from 1998 to 2007, and, from its inception in 2006 to the present, Mr. Reynolds has been a member of Trinity's Cornerstone Capital Campaign Executive Committee. In 1996, he was awarded an Alumni Medal for Excellence by Trinity in recognition of his significant contributions to his profession, his community and to the college.