Phase III Building Expansion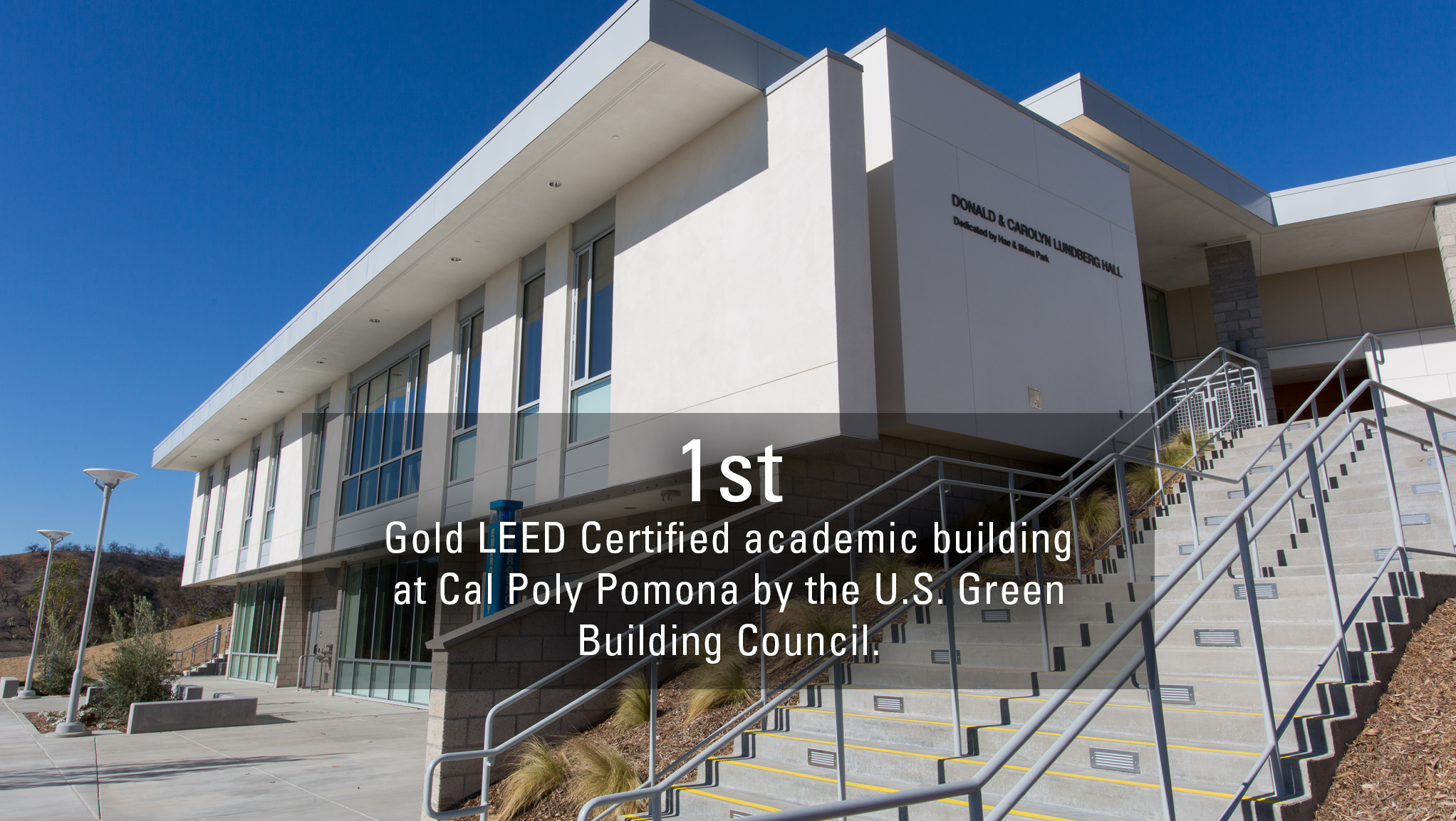 Thanks to more than $10 million in private donations, The Collins College of Hospitality Management recently underwent a building expansion. The Collins College Expansion Project comprises classrooms and faculty offices and a student commons. The project was completed in November 2015 and a grand opening celebration was held in its honor. View event photos.
In April 2016, The Collins College announced that its newly opened building, which houses the program's nationally ranked graduate program, was awarded a Leadership in Energy and Environmental Design (LEED) Gold certification from the United States Green Building Council for its commitment to sustainability throughout all phases of development.
Our Donors
In 2008, Carol and Jim Collins, namesakes and longtime supporters of the college, pledged to match up to $5 million in donations for the $10 million academic building.
Panda Restaurant Group founders Andrew and Peggy Cherng, donated $2.5 million; The J. Willard and Alice S. Marriott Foundation gave $2 million; and prominent Inland Empire businessman Eugene Park donated $1 million to the college.
The Collins College Expansion Naming Opportunities and Donor Recognition Wall
Naming Opportunities
The $10 million raised will fund the construction of the academic building expansion, however additional private support is vital to make this project fully completed and live up to the college's current high-quality facilities. Ongoing contributions are needed to landscape and furnish The Collins College academic building expansion. Contact Director of Major Gifts Gina Johnson for more information.
Donor Recognition Wall
The Collins College building expansion includes a donor recognition wall for our alumni and friends to leave their legacy and support the college. Special rates are available for alumni.
Alumni are encouraged to fill out this form (PDF)
Non-alumni may purchase their inscriptions by filling out this form (PDF)
Press
The Collins College Of Hospitality Management Fosters The Success Of Tomorrow's Leaders With The Completion Of A New Center Of Excellence (Nov. 23, 2015)
Cal Poly's Collins College of Hospitality Management opens new $10 million expansion (Page 19) (Nov. 26, 2015)
Collins College of Hospitality Management Opens New Building (Nov. 26, 2015)
The Collins College of Hospitality Management Fosters the Success of Tomorrow's Leaders with the Completion of a New Center of Excellence (Dec. 2015) (Page 16)
Collins College unveils new building (Nov. 24, 2015)
Collins College Unveils Fruits of $10 Million Expansion (Dec. 2, 2015)
Collins College Expansion Nearing Completion (May 11, 2015)
Groundbreaking: The Collins College of Hospitality Management at Cal Poly Pomona (Nov. 18, 2013)
Panda Restaurant Group founders Andrew and Peggy Cherng pledge $2.5 million to Cal Poly Pomona's Collins College of Hospitality Management (Feb. 28, 2011)
Inland Empire Businessman Pledges $1 million to The Collins College (Dec. 21, 2010)
Marriott Foundation Awards $2 million to The Collins College of Hospitality Management at Cal Poly Pomona (Nov. 8, 2010)
CSU Trustees Honor Carol & Jim Collins (Jan. 27, 2009)
Carol and Jim Collins Pledge $5.25 Million to Jump-Start Donations for Expansion of The Collins College at Cal Poly Pomona (Dec. 15, 2008)