Broncos at Work
Pete de Best

('96, finance, real estate and law)
Next Level Property Investments LLC; Founder & Managing Member, Tarek Buys Houses LLC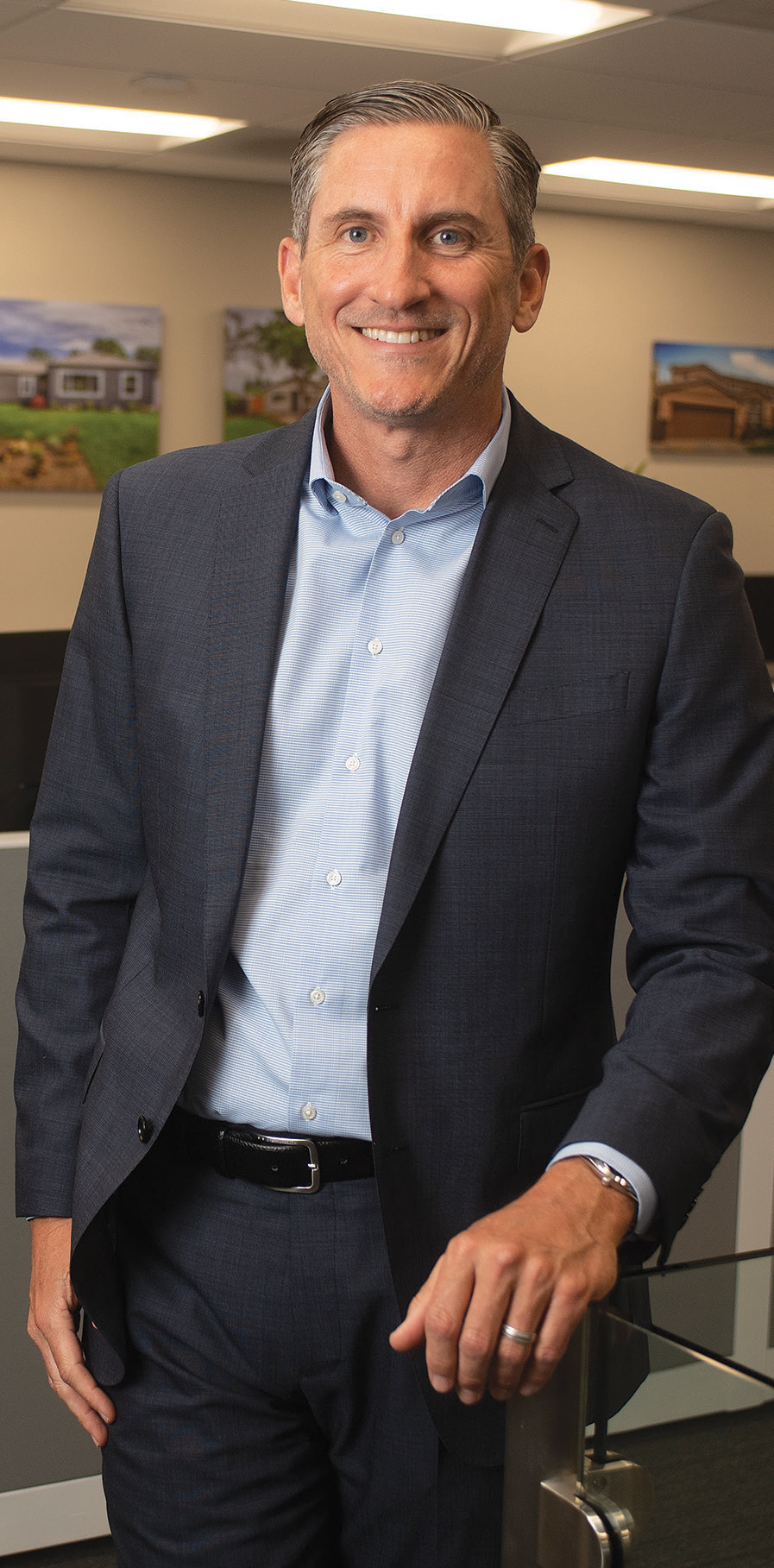 How would you describe your career?
I'm an entrepreneur and an investor. I started my career as a mortgage broker, arranging financing for home buyers. Early in my career, I learned the importance of investing money versus wasting money, the difference between assets and liabilities, and the importance of liquidity and cash flow. Sure, I could make money as a mortgage broker, but to acquire wealth, I would have to invest in real estate. I purchased my first house 22 years ago and since then I've purchased over 600 houses. I own a mortgage company, and I continue to invest in residential and commercial real estate. I also invest in stocks, crypto currency and private equity.
How did your Cal Poly Pomona experience inspire you to be a mentor?
The fact that I didn't have a mentor at Cal Poly Pomona is my main inspiration to be a mentor.
What do you think you missed by not having a mentor?
I feel I missed out on learning how other people found success and possibly a better path to get there without making so many mistakes. Mistakes don't mean failure, but they are often very expensive. Yet, I still believe that lack of action is the biggest mistake someone can make.
How do you support and mentor students?
've participated in Professor for a Day. I've presented to the Real Estate Club. I've participated in two mock interview programs. I am a member of the College of Business Administration's Dean's Advisory Council.
What motivates you to show up?
I have a simple goal: I strive to inspire people to take a life action that they wouldn't have otherwise taken but for meeting with me. That's powerful. That's why I show up.
What's your favorite memory at CPP?
The day I met my wife!
Ruby Rose Yepez

('09, architecture)
Senior Advisor, Southern California Edison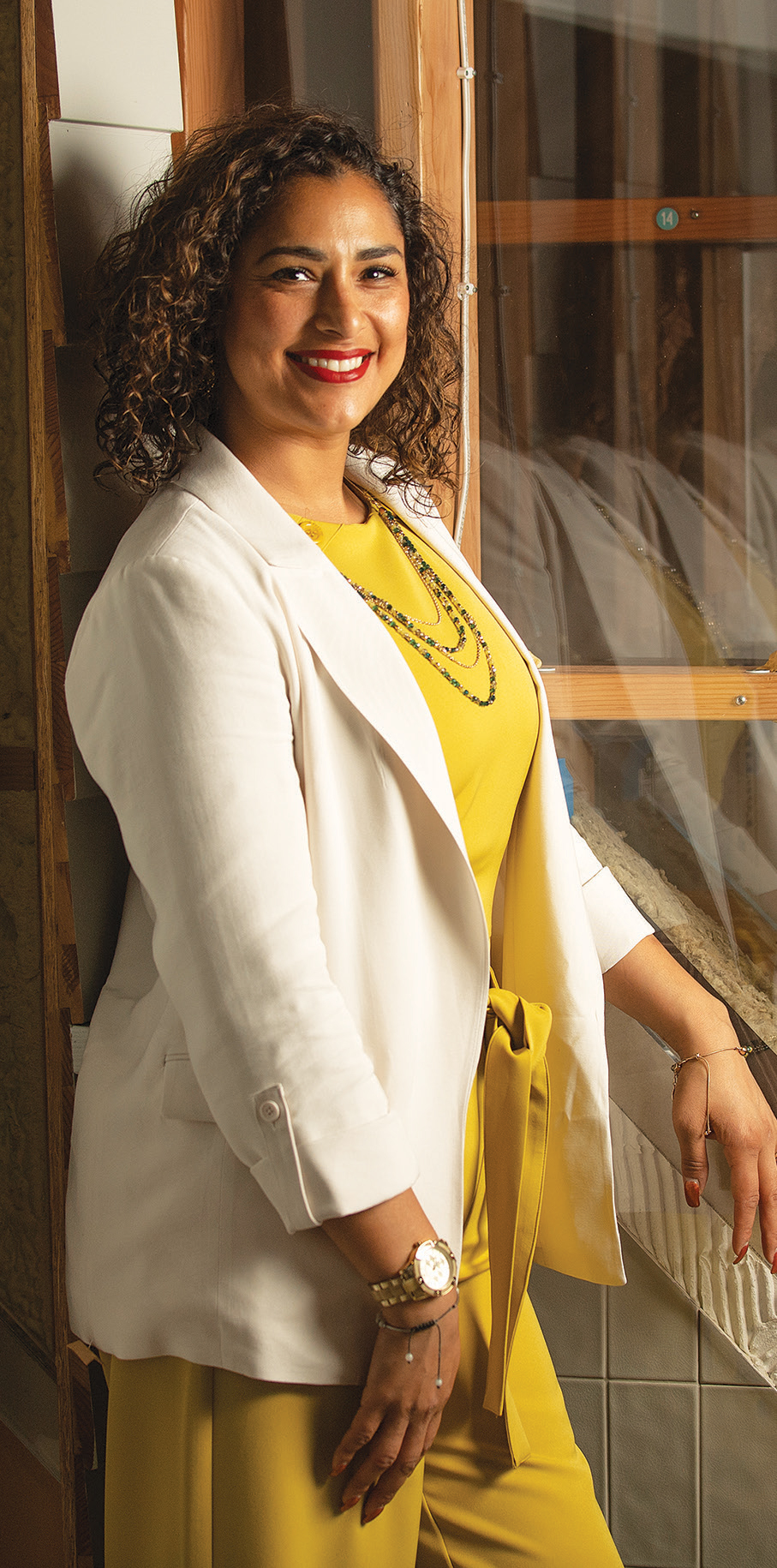 How would you describe your career?
I would describe my career as continuously evolving. I started with architecture, jumped to the jobsite working for a general contractor and then became an energy consultant, which led me to my current role working with builders and developers promoting energy efficiency.
What motivated you to be a mentor?
I have always had the calling to give back, especially to students who are eagerly seeking support. Being a first-generation college student, my parents could only provide limited advice in navigating the college system. I want to help students work through hurdles or gain access to resources that would best support them.
How do you support and mentor students?
When I was a student, the Latina sorority I joined offered a mentorship program called FUTURO with students from Garey High School. Later, I also mentored high school students through the San Gabriel Valley Conservation Corp Youth Build Program. As an alumna and with the Latino Professional Alumni Chapter, I have hosted students at a casual dinner to discuss their career interests with fellow board members. I have also supported peers who were emerging professionals, helping them navigate next steps.
What motivates you to show up?
Students are our future, and if we can guide them in the right direction to be the best version of themselves, then we are serving ourselves in creating a promising future.

What's your favorite memory at CPP?
As architecture students, we spent most of our time in the Interim Design Center studio. My favorite memories are the late nights we spent together working on models and drawings, letting our creative juices flow and growing friendships with our peers.