Photo Essay
Cal Poly Pomona's aerospace engineering program continues to soar to great heights.
This highly touted program is ranked No. 5 in the nation, according to U.S. News.
From rockets to satellites to wind tunnels to unmanned aerial vehicles, aerospace students are applying their technological prowess and creativity to projects that will make an impact on the world.
The mission to become the first university to launch a liquid-fueled rocket into space has made great strides with the April opening of the Liquid Rocket Lab.
The student and faculty effort, which took off in 2017, has garnered support from the community and government leaders alike.
The Diamond Bar-based nonprofit National College Resources Foundation, which focuses on increasing higher education opportunities and success for underserved and underrepresented students, gifted the program $1.67 million that year. Subsequent funding has come from the federal government, thanks to the efforts of U.S. Congresswomen Norma Torres and Grace Napolitano, who helped secure an Educational Partnership Agreement between Cal Poly Pomona, Cal Poly San Luis Obispo and the Air Force Research Labs. The two universities split $25 million over four years, with Cal Poly Pomona using its half for the rocket lab. Other donors have stepped up to help, including Boeing.
Another group of aerospace engineering students have their eye on a space mission of a different kind. The student-led Bronco Space Club launched two miniature satellites into space in 2022 -- one designed to detect nascent fires and another to showcase the capability of a CubeSat to conduct complex data analysis in orbit.

CubeSat Technology in the Clean Room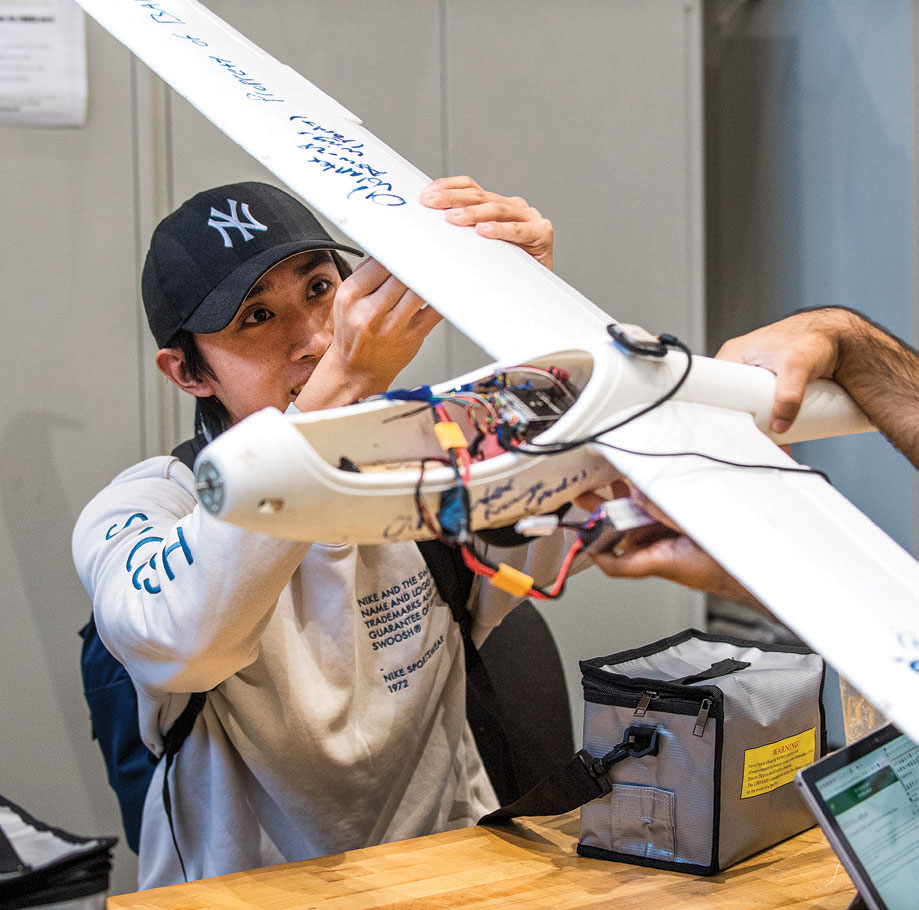 Banshee UAV Projects
Introduction to Aeronautics and Air Propulsion Lab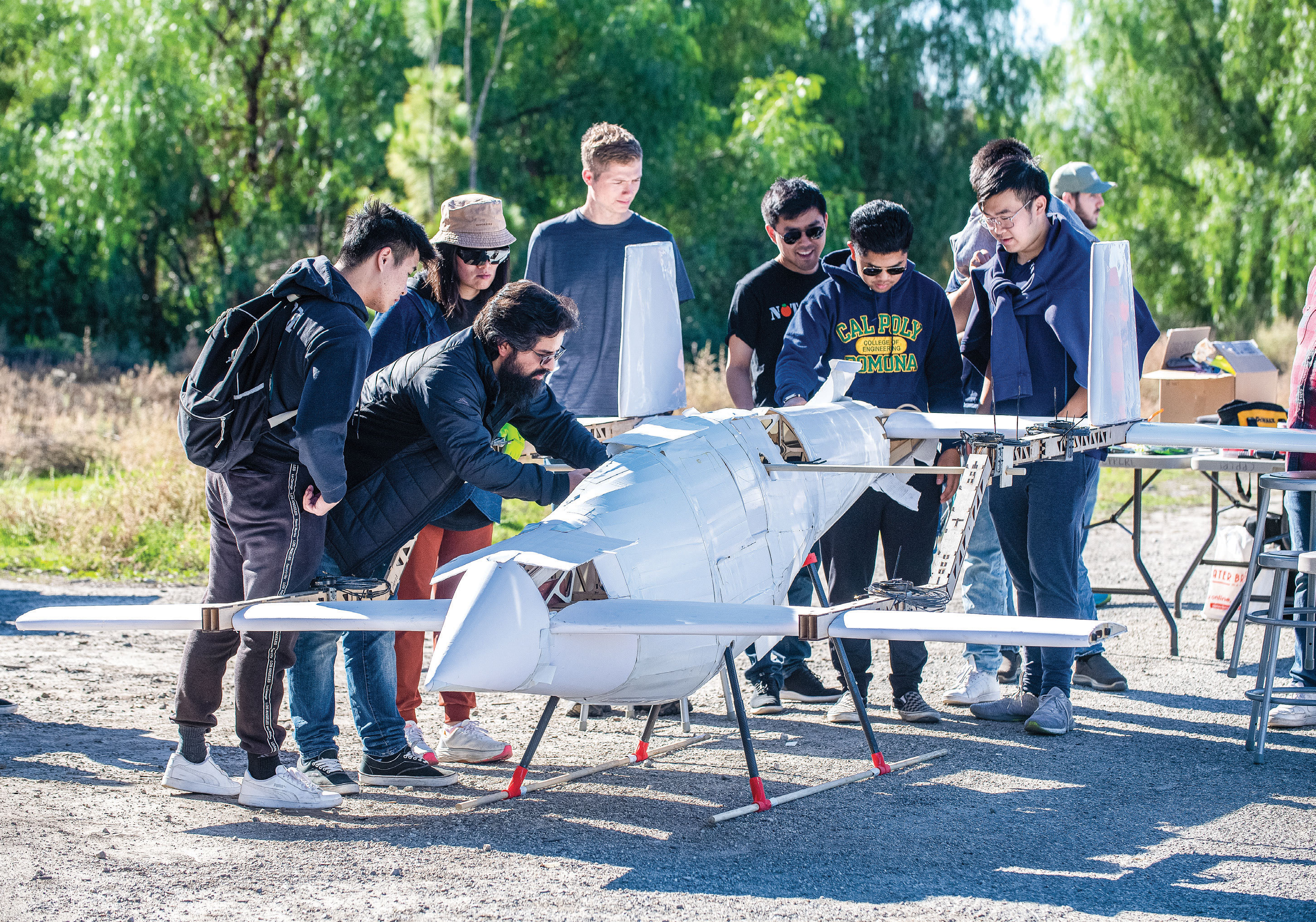 e-VTOL (electric vertical take off and landing) aircraft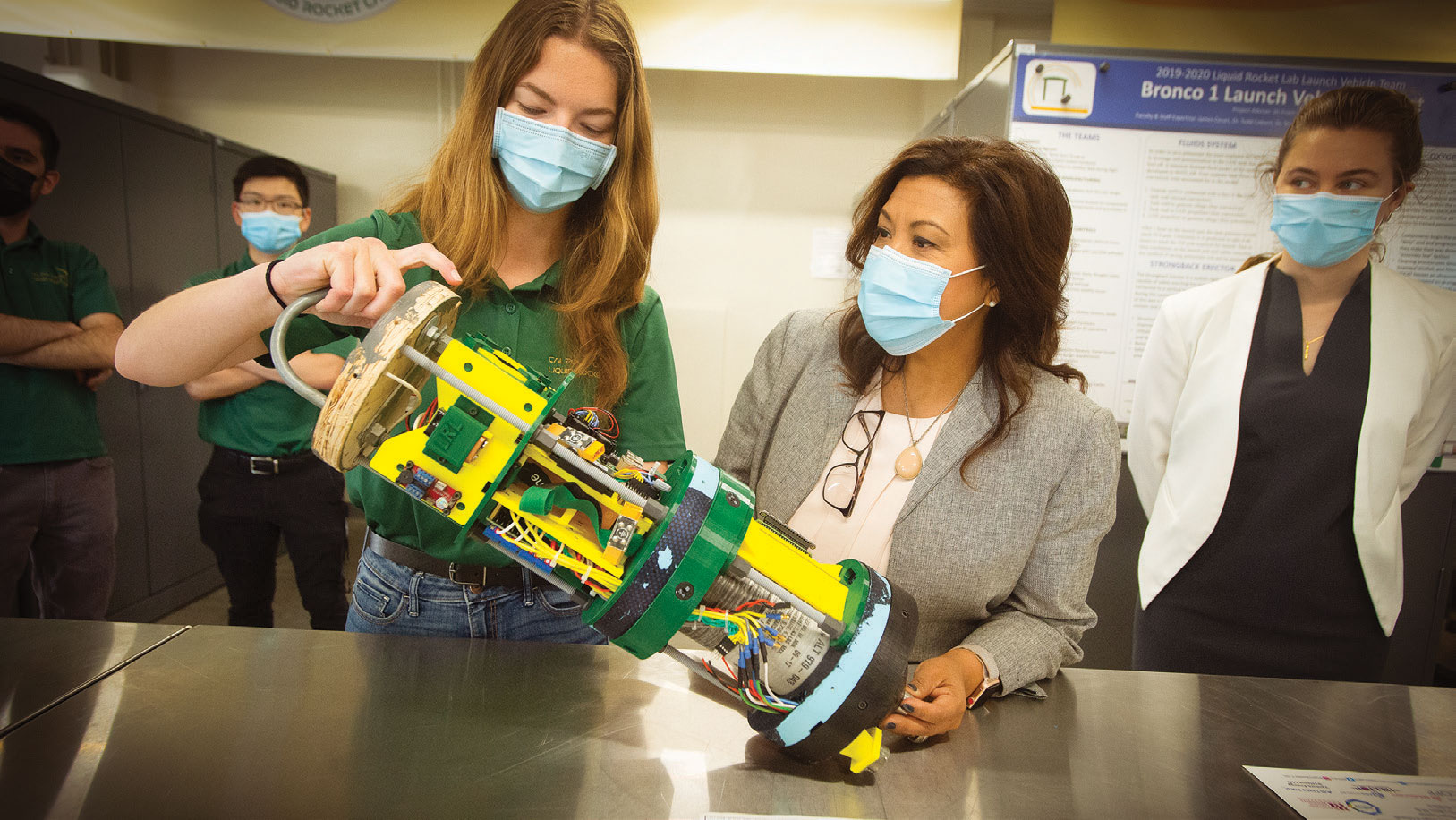 Liquid Rocket Lab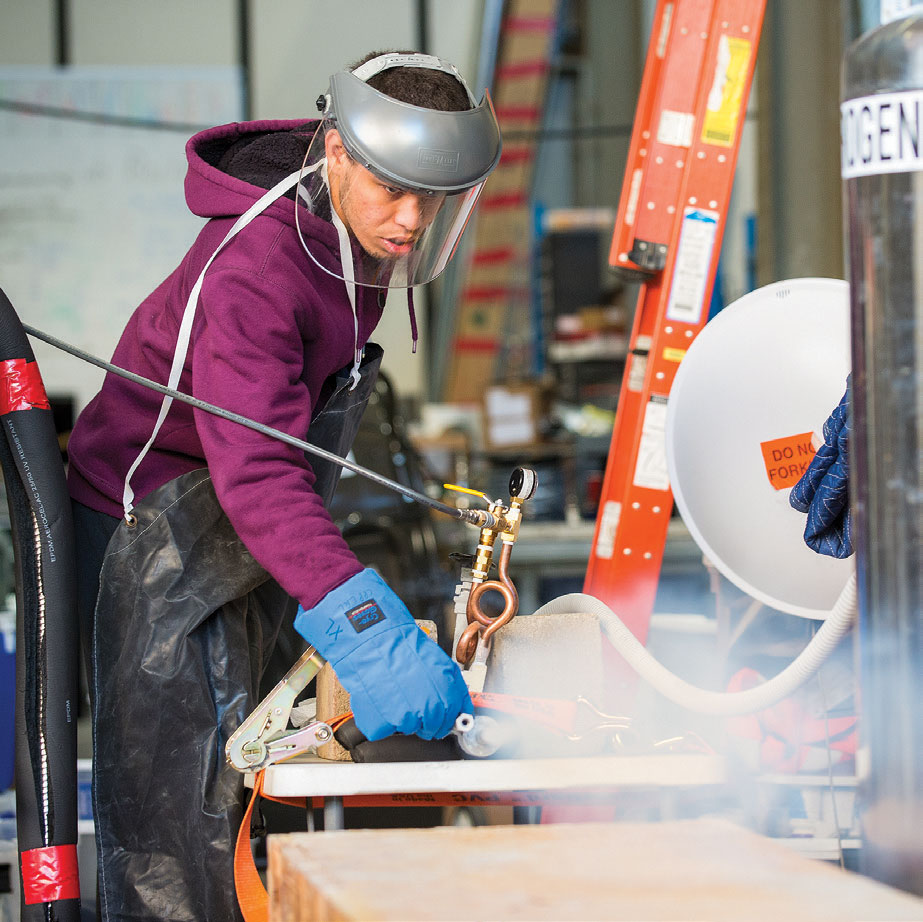 Cold flow testing on liquid rocket engine