2021 Cultural Center Listening Tour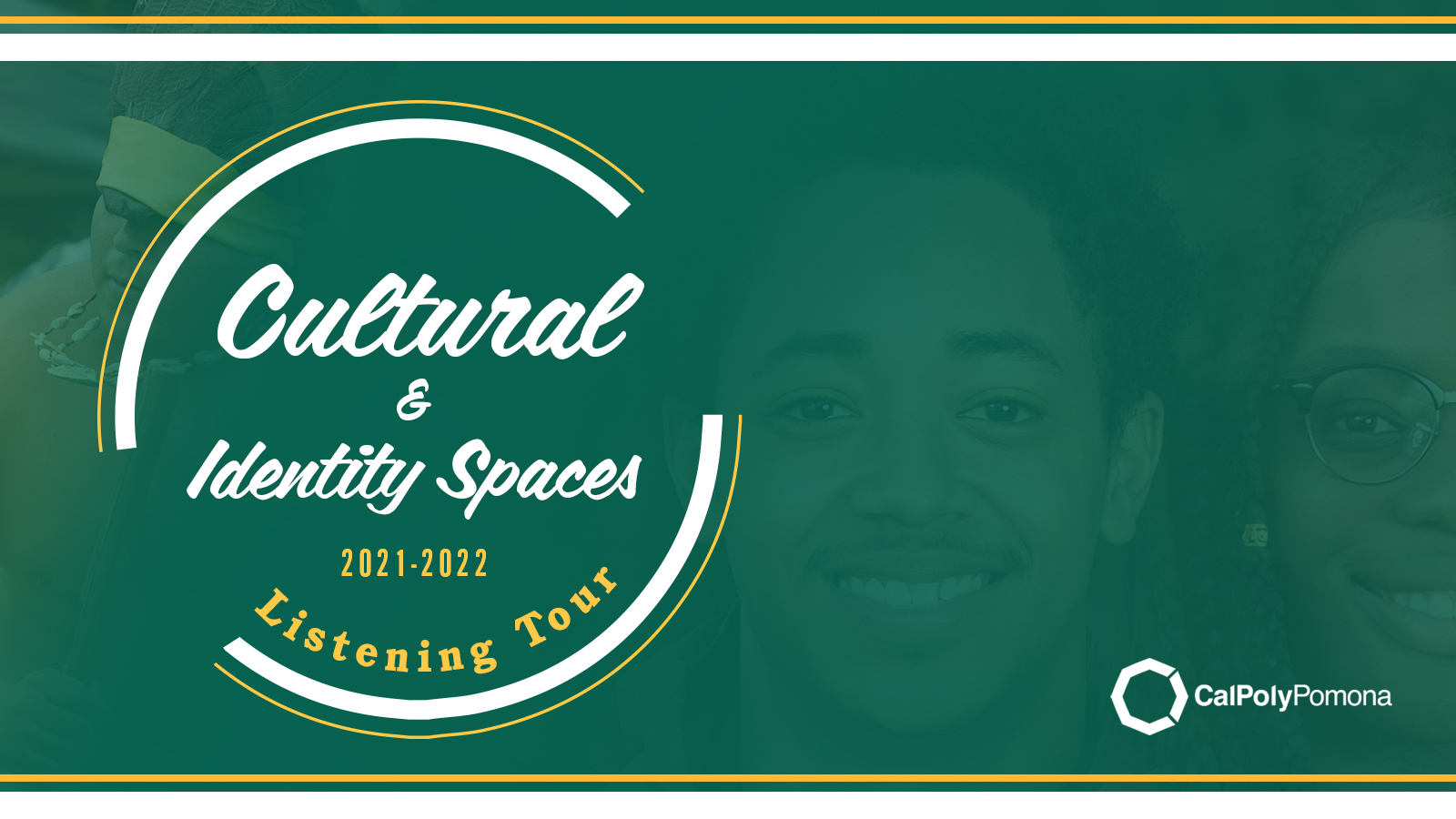 The 2021-2022 Cultural & Identity Spaces Listening Tour will explore ideas around elevating resources and support for our Cultural Centers and other advocacy efforts at our university, including how to best support the following:
African American Student Center
Asian & Pacific Islander Student Center
César E. Chàvez Center for Higher Education
Native American Student Center
Pride Center
Womxn's Resource Center
Undocumented Students Services
Men of Color Success Initiatives (MSI)
Black Achievement Success & Engagement in Science Program (BASES)
In-Person Sessions COVID-19 Guidelines: Please do not attend if you are experiencing any COVID-19 symptoms or are under quarantine or isolations orders. Adherence to all campus protocols is required, including completion of the Health Screener.
As an alternative option, you may provide feedback via an online form through December 10.
Virtual Sessions: Friday, November 19 (Sessions Have Concluded)
Faculty
9:00 am - 10:00 am
Students
11:00 am - 12:30 pm
In-Person Sessions: Friday, December 3rd (Sessions Have Concluded)
Faculty
9:00 am - 10:00 am
Students
11:30 am - 1:00 pm