Press Releases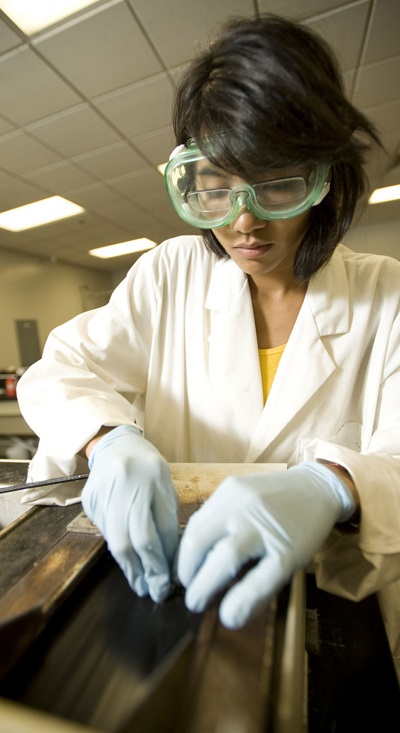 NSF Awards SEM Grant - Cal Poly Pomona has been awarded a $203,208 grant from the National Science Foundation to purchase and maintain a scanning electron microscope.
Posted: Monday Oct 27, 2014

Ever Present Corrosion Challenge for the US Navy - "Corrosion is an ever-present challenge for the Navy and always has our attention" says senior executive Dr. William H. "Bill" Luebke, technical director of the Naval Surface Warfare Center, Corona Division.

Researchers Study Titanium Alloy - Cal Poly Pomona professors Vilupanur Ravi, chemical & materials engineering, and Steve Alas, biological sciences, are investigating a new titanium alloy and the possible long-term benefits for prosthesis patients. From an engineering and biological perspective, their research project studies whether the metal is bio-compatible as an artificial implant.

Trio Selected for Provost's Award for Excellence - Ravi Villapanur among 3 faculty members who were selected for the 2013 Provost's Award for Excellence.

Chumash Story - Cal Poly Pomona College of Engineering research project centers on studying materials used by the Chumash.

Testing the Strength of Spider Silk - Spider silk is a fascinating material. It may break at the slightest tug because of its thinness, but it is in fact quite strong. Per unit mass, spider silk's tensile strength has even been compared with the force of steel.