Femineer Day Camp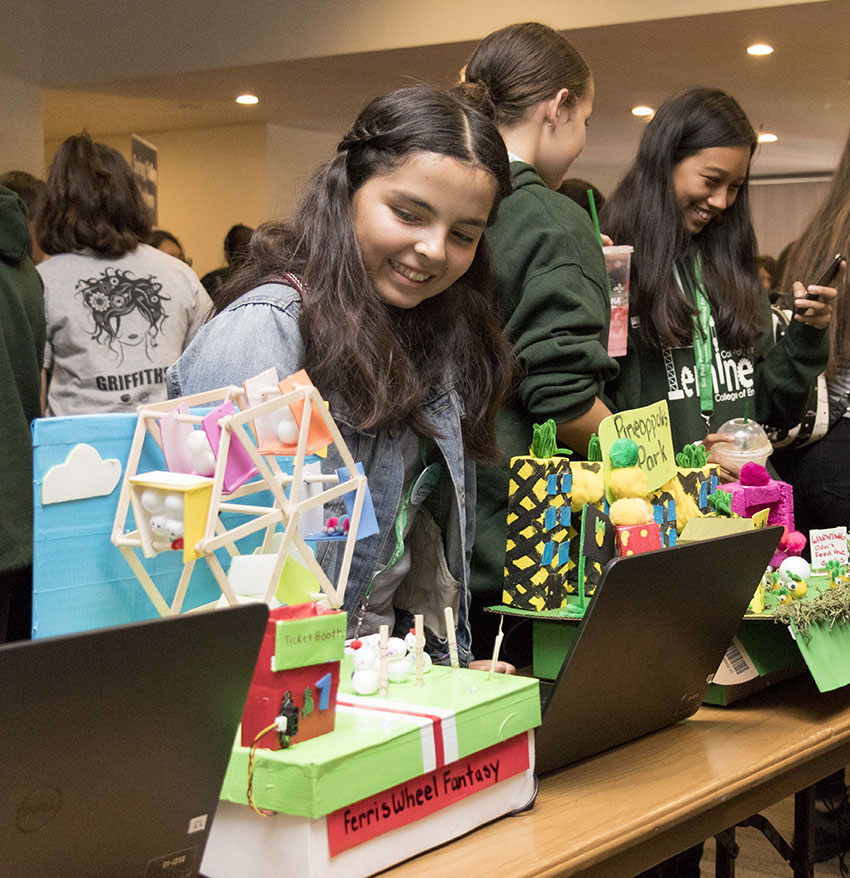 About
The Cal Poly Pomona College of Engineering Femineer Day Camp will be held at Cal Poly Pomona for rising 5th to 12th graders.
The Femineer Day Camp is a 4-day student camp tailored toward middle and high school aged females, grades 5 through 12. We will be offering two types of camps : Creative Robotics : Participants are introduced to the use of hand tools, including a screwdriver, a utility knife, a tape measure, etc. In Creative Robotics, students learn about basic electronics, wiring, sensors and motors, as well as operation of the Hummingbird microcontroller using Scratch programming language.
Wearable Tech: Participants are introduced into Basic circuitry and C programming. How to use conductive thread, bright neopixels, and wearable microcontrollers
Dates
June 15- 18, 2020 Creative Robotics and Wearable Tech offered-

CANCELED

June 29- July 2, 2020 Creative Robotics and Wearable Tech offered -

CANCELED
9:00am - 4:00pm for both dates
Cost
$600
Daily lunch and a t-shirt will be provided. Students will receive all project materials for the program to use during the camp, All students will also receive a notebook and bag.
Registration
Unfortunately, Day Camps have been Canceled! Please contact cpp_we@cpp.edu if you have any questions.
Register    The registration deadline is Friday, May 15, 2020 or until full. Space is limited, so please register early!
Complete the CPP CoE Femineer® Day Camp Authorization Forms and Waivers once you have registered your camper!
Femineer Day Camp Flickr Images