On the Grid: The Official e-Newsletter of the College of Environmental Design
Dean's Note: Welcome to ON THE GRID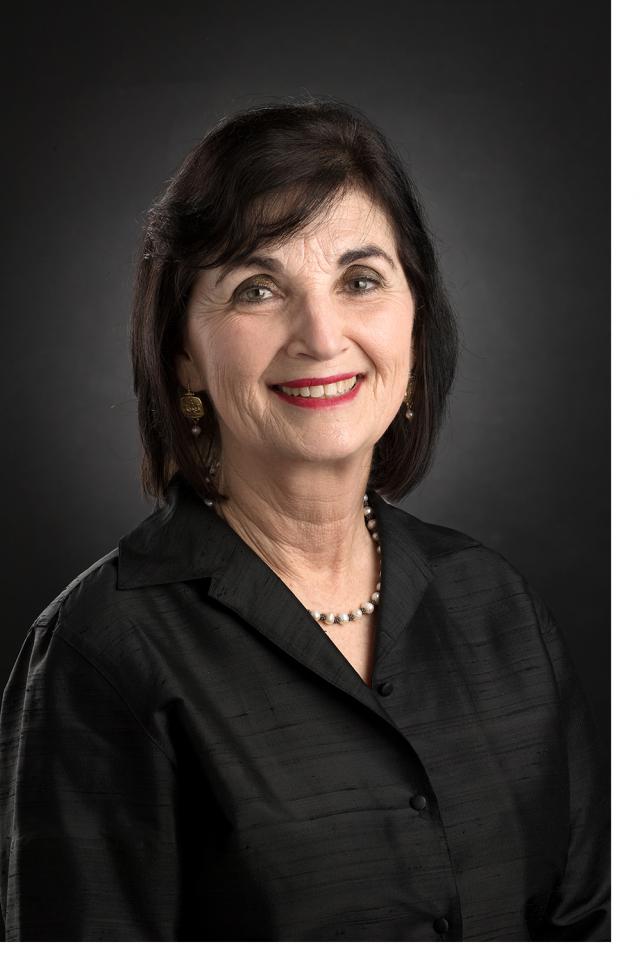 Preserving the ties that bind us in a rapidly changing world – this is one of our leading preoccupations today. It motivates us to keep current on methods to bridge the divides of time and space. At the College of Environmental Design, we feel strongly about the importance of reinforcing and expanding connections to our many friends both within and external to the College. This year we are renewing – with some modifications – previous communication methods and launching new plans.
The first of our new publications is our bi-monthly e-newsletter On the Grid, a renewed version of the previous ENV Weekly. This will be a space where students, faculty, staff and alumni can share and quickly find news related to ENV. In some cases, our stories will link to longer articles found in department pages within the ENV website. It is our hope that this publication will evolve with your feedback, to better suit our communities' information needs.
On the Grid is distributed on alternating Tuesdays during the regular academic year, and once a month during the summer. We encourage you to submit your announcements, news and events to env@cpp.edu. 
– Lauren Weiss Bricker, Ph.D.
Interim Dean, College of Environmental Design
Jan. 30, 2020

Vol. 1, Issue 2 | January 30 - February 12, 2020
Vol. 1. Issue 3 | February 13-26, 2020
Vol. 1. Issue 4 | February 27 - March 11, 2020
Vol. 1, Issue 5 | March 27 - April 8, 2020
[Editor's note: OTG's publication schedule became weekly after the COVID-19 pandemic resulted in the transition of Spring and Summer 2020 classes and nearly all campus services to remote/virtual formats.]
Vol. 1, Issue 6 | April 3-9, 2020
Vol. 1, Issue 7 | April 10-16, 2020
Vol. 1, Issue 8 | April 17-23, 2020 
Vol. 1, Issue 9 | April 24-30, 2020 
Vol. 1, Issue 10 | May 1-7, 2020 
Vol. 1, Issue 11 | May 8-14, 2020 
Vol. 1, Issue 12 | Class of 2020
Vol. 3, Issue 1 | Aug. 28 - Sept. 3, 2020
Vol. 3, Issue 2 | Sept. 4-10, 2020
Vol. 3, Issue 3 | Sept. 11-16, 2020
[Editor's note: OTG's publication schedule resumed its biweekly publication schedule.]
Vol. 3, Issue 4 | Sept. 25 - Oct. 6, 2020
Vol. 3, Issue 5 | Oct. 15-28, 2020
Vol. 3, Issue 6 | Nov. 20 - Dec. 3, 2020
Vol. 3, Issue 7 | Dec. 4-17, 2020
Vol. 3, Issue 8 | Winter 2020-21
Vol. 3. Issue 9 | Feb. 1-14, 2021
Vol. 3, Issue 10 | Feb. 15-28, 2021
Vol. 3, Issue 11 | March 1-14, 2021
Vol.3, Issue 12 | March 15-28, 2021
Vol. 3, Issue 13 | April 6-19, 2021
Vol. 3, Issue 14 | April 20 - May 3, 2021
Vol. 3, Issue 15 | May 4-17, 2021
Vol. 3, Issue 16 | Class of 2021
Vol. 4, Issue 1 | June-July 2021
Vol. 5, Issue 1 | Aug. 24 - Sept. 6, 2021
Vol. 5, Issue 2 | Sept. 22 - Oct. 5, 2021
Vol. 5, Issue 3 | Oct. 7-20, 2021
Vol. 5, Issue 4 | Oct. 22 - Nov. 4, 2021
Vol. 5, Issue 5 | Nov. 9-22, 2021