Information & Services
Weekly Newsletter
At the end of each week, University Housing Services sends out a Weekly Newsletter message to all residents. These emails are meant to communicate important updates, reminders and deadlines for various events and processes. If you have your e-mail forwarded to another e-mail address, please be sure to add the UHS address (housing@cpp.edu) to your safe list. Please review these messages carefully as they are a primary source of communication between the Housing office and the resident. Parents can also stay informed by signing-up to receive the newsletter as well. A copy of the Weekly Newsletter is placed on the Announcements Page. 
University Policy on Smoking
Effective September 1, 2017, Cal Poly Pomona is now a smoke free campus. For more information regarding the policy, support and frequently asked questions, please visit the Smoke Free Website.
Housing Parking Permit
If you have a car or motorcycle on campus, you may only park in student lots and you must have a CPP parking permit clearly displayed in your vehicle at all times. Several parking lots have been reserved for residential students only. To park in these lots, please obtain a resident sticker for your Parking Permit. Bring your parking permit and Bronco ID or valid driver's license to UHS during business hours. Vehicles parked in residential lots not displaying the Resident Parking sticker will be subject to citation.
What is FERPA?
The Family Educational Rights and Privacy Act of 1974, sets forth requirements regarding the privacy of student records. FERPA governs the limited release of these records (known as education records) maintained by an educational institution and access to these records. For more information on FERPA regulations please visit their website.
Television Reception
Each room is equipped with campus satellite television reception. You will need to provide your own coaxial cable.
Housing Portal
University Housing Service's Housing Portal is a website for residents. It is hoped that this site will provide an easy and seamless method for viewing, maintaining and updating resident information.

For prospective and current residents, this site will allow you to:
View contact and emergency information for accuracy
Update contact and emergency information, when needed
Submit Work Orders
Complete the contracting steps to lock in your space for next year
Participate in important housing processes such as Room Selection (selecting a space for the next Academic Year)
At different times, additional features will be added for residents, such as the ability to request room changes and meal plan changes.
Laundry
There are washers and dryers located throughout our communities. Each residential hall building has a laundry room on the first floor. In the residential Suites, laundry rooms are available in Vista de las Estrellas (54), Vista del Sol (61), and Vista de la Luna (63); residents of the suites will have access to all the suites laundry rooms. The cost is $1.00 to wash and $.50 to dry.
All laundry purchases are made through the Pay Range app available for Apple and Android users. Download the app, add funds, and then swipe payment to activate washer or dryer. It's that simple! If you prefer, you can still choose to pay with coins.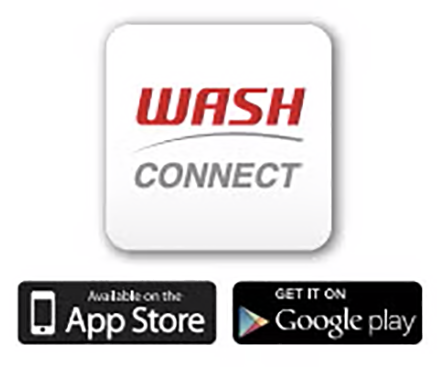 View WASH Laundry website for more information. Malfunctioning machines should be reported immediately to Web Services, Inc., at (800) 342-5932 for repair.  You may also submit a WASH "Service Request" at fix laundry.
It is the responsibility of the Licensee to abide by all rules posted in the laundry room).
UHS Fitness Express Membership
University Housing Services provides all residents free access to Fitness Express, a full body fitness facility. It is located in La Cienega Center, Building 59 and is open when school is in session. If you are interested in using the Fitness Express, you will need to complete an orientation and fill out a liability form. Orientations are approximately thirty minutes. The card that serves as your laundry card will be programmed for access to Fitness Express. Please take your card To the Housing Office on the next business day after you complete your orientation and turn in the liability form to have your card activated.

Lost card keys must be reported within 24 hours and a $15.00 fee will be assessed to replace it. Any remaining balance for laundry use will be lost and cannot be refunded.
Meal Plan Changes
Requests to change meal or point plans are accepted at specific time periods using an online form available on the Housing Portal.  Once the quarter has started, only upgrades to plans will be applied during the quarter. Requests to decrease a meal or point plan will be accepted but will not take effect until the next quarter.
Room Changes
The online Room Change Request is for residents who wish to find another room/suite. This form will be available on the Housing Portal on specific dates.
If you know someone who wants to swap spaces with you, both students must submit the form and enter the Bronco ID number of who they are swaping with.
To request a room/suite change, the online request form will be made available on the Housing Portal during business hours Monday-Wednesday of the 8th week of classes.
Each request will be reviewed by the Housing Office in the order they are received.
Room changes will be approved based on the number and types of spaces available.
If your request is accepted, you will be contacted by the Housing Office with the room offer and given specific instructions about completing the check-out/check-in process.
Mail & Package
For all questions or concerns regarding the mail services provided by University Housing Services, such as policies, mailing address, and package pickup, please refer to the information provided on this page: 
Student Health 101
Student Health 101 is a monthly on-line magazine packed with student perspectives on a variety of health and wellness topics that change each month. Read the latest tips to help you become successful in school, work or relationships. Sign up for your own monthly subscription (FREE!) and enter to win their $1000 drawing each month!
Click here to join!