Pomona Innovation Weekend
POMONA INNOVATION WEEKEND
---
SEPTEMBER 29-30, 2018 @ BRONCO STUDENT CENTER, CAL POLY POMONA
Pomona Innovation Weekend is a FREE, two day, learn-by-doing campus workshop that teaches new venture creation skills to university students in an extreme hands-on environment. From Saturday, September 29 at 9 a.m. to Sunday, September 30 at 6 p.m., experience what it takes to turn a bright idea into a for-profit, nonprofit, or social venture. This workshop will allow you to feel all of the highs and lows that starting a new venture has to offer. All activities (including meals, sleep and rest times) will take place in the Bronco Student Center at Cal Poly Pomona. Sleep is optional! Participants can bring sleeping bags, pillows, and whatever will make them feel comfortable overnight.
---
Timeline
SEPTEMBER 29 at 9AM to SEPTEMBER 30TH at 6PM
@ Bronco Student Center, Cal Poly Pomona
Day 1 - September 29th
Day 2 - September 30th
Registration
The program is FREE, but you must register to reserve a spot! Pomona Innovation Weekend is open to undergraduate and graduate students of all years, majors, and experience levels. Admissions are rolling, so please register ASAP to increase your chances of participating.
Registration Deadline Wednesday, September 26th, 5PM
---
Learn
Learn the fundamental skills to turn your ideas into a business
Understand the different types of resources available to you when you take the leap of starting a new venture
Experience
Experience firsthand what it takes to become an entrepreneur
Create an innovative solution to a problem that can be the base to build a business around
Network
Connect and establish a network with future co-founders, mentors, and investors that will push your passion and ambition to another level
Pitch your business to potential investors, customers or anyone that can help your company
---
Contact
For any general questions about the Pomona Innovation Weekend program or sponsorship inquiries, please email us at ilab@cpp.edu
Organizers
---
Olukemi Sawyerr
Facilitator
Dr. Olukemi Sawyerr is the inaugural Director of the Student Innovation Idea Lab (iLab) and Professor in the Management and Human Resources Department at California State Polytechnic University, Pomona. She is a founding faculty of the Education in STEM Entrepreneurship (ESTEME), the NASA Technology Screen Assessment, and the Startup NASA programs. She received her Ph.D. in Strategic Management from the University of North Texas. She has consulted for several organizations including the Ad Sales Division of Comcast, has taught executive education at the University of California Los Angeles' Collins Center for Executive Education, and has held visiting professor positions at various universities including the University of Texas at Arlington, Hong Kong Baptist University, and Beijing Institute of Technology. Her research interests include strategic entrepreneurship in emerging economies. She has authored publications in multiple journals including the Strategic Management Journal, International Small Business Journal, Journal of Small Business Management and Journal of High Technology Management Research. She has presented at numerous national and international conferences including the University Business Forum sponsored by the European Commission.
---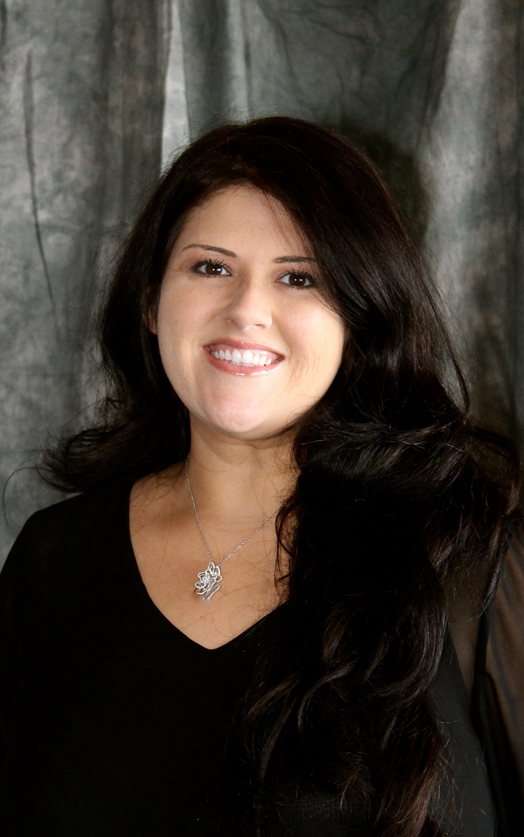 Erica Frausto
Pomona Chamber of Commerce
Erica Frausto currently serves as the Executive Director for the Pomona Chamber of Commerce. In her role she collaborates with the business community, local government, non-profit agencies and stakeholders to work towards a thriving Pomona Valley economy. Erica's career background includes public relations, economic and community development and local government. After earning a Bachelor of Science in Communications from California State Polytechnic University, Pomona in 2005, she began her pursuit of a career in economic development working for a non-profit community development corporation in Los Angeles that focused on the grow-fluidth of the minority small business community. Seeing the need for advocacy and support in business community and was also able to use her education in public relations to network with local stakeholders and politicians.As her interest in economic development grew she became the Business Development Specialist for the City of Pomona under the former Redevelopment Agency. Soon after an opportunity to serve as the Business Improvement District Manager for the City of Huntington Park provided her an arena to work with over 400 businesses. Erica currently serves as a member of the following organizations and committees: Kiwanis Club of Pomona, City of Pomona's Collective Impact: Economic Development Component, Bright Prospect Business Advisory Council and soon to be YMCA Board of Director.
---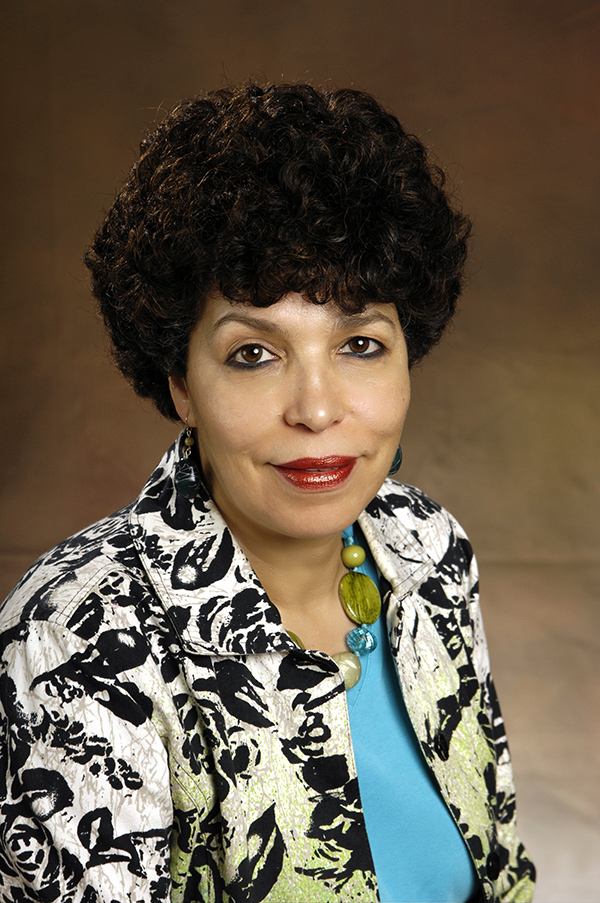 Malika Kachani
Western University
Dr. Malika Kachani, DVM, PhD, is a professor of Parasitology and Global Health at the College of Veterinary Medicine, Western University of Health Sciences, Pomona, California. She has a has a longstanding interest in disease control and prevention, health education, food safety, poverty alleviation through disease control, and she is a strong advocate for the One Health approach and interprofessional education. Her research is on parasitic zoonoses. She collaborates with various health professionals to promote the One Health approach in disease control and prevention. She works with intergovernmental Organizations and national agencies on Neglected Zoonotic Diseases, Poverty alleviation and Veterinary Public Health.
---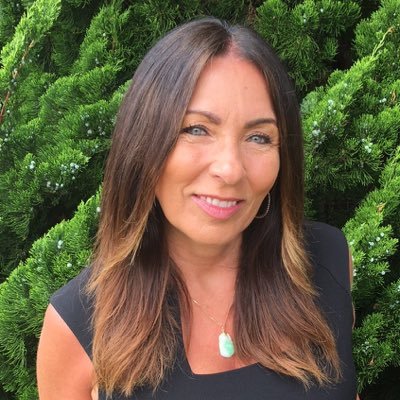 Debra Martin
Debra Martin is a Business Owner in the City of Pomona for the past 27 years. She served as a Member of the Pomona City Council between 2012 and 2016. In 2016, she took on the position of Preservation Commissioner for the City of Pomona, Oversite County Commissioner for the Successor Agency for City of Pomona, and Representative for the Special District Flood control for L.A. County. Since 2012, she has served as Democrate Central Committee member for L.A. County Assembly District 52. Additionally, she is a member of the Kwinanis Club of Pomona valley and the Democrate club of Pomona Valley.
---
Peter Nguyen
CEO Student Organizer
Peter Nguyen is the current President of the Collegiate Entrepreneurs' Organization (CEO) at Cal Poly Pomona. He is a senior at the College of Business Administration finishing up his last year studying Computer Information Systems. As a student leader, Peter works to empower students of all backgrounds by activating their entrepreneurial spark through the practices of networking, awareness, and collaboration. Having spent his last two summers interning at tech startups in both San Francisco and Los Angeles, Peter also carries experience in Sales Development and Operations.
---
Ericka Olguin
Cal Poly Pomona
Ericka Olguin is the Analyst for the Student Innovation Idea Lab (iLab) at Cal Poly Pomona. She is an essential part of the iLab, and significantly contributes to its daily functions and activities. She is an integral and valuable asset to the iLab's success, and continues to spread its message of innovation. Always having a foothold in business, Ericka owned the independent record store, Johnny's Records, in La Puente, California for 5 years, selling specialty items and records to DJs and musicians alike. For 10 years, she held the position of administrative coordinator in MHR, College of Business at Cal Poly Pomona. She has always had a passion for entrepreneurship and innovation, and is constantly thinking of new ideas and encouraging their possibilities. Her joy is in seeing students succeed, and regularly spends time with her family, sharing her passion for new ideas.
---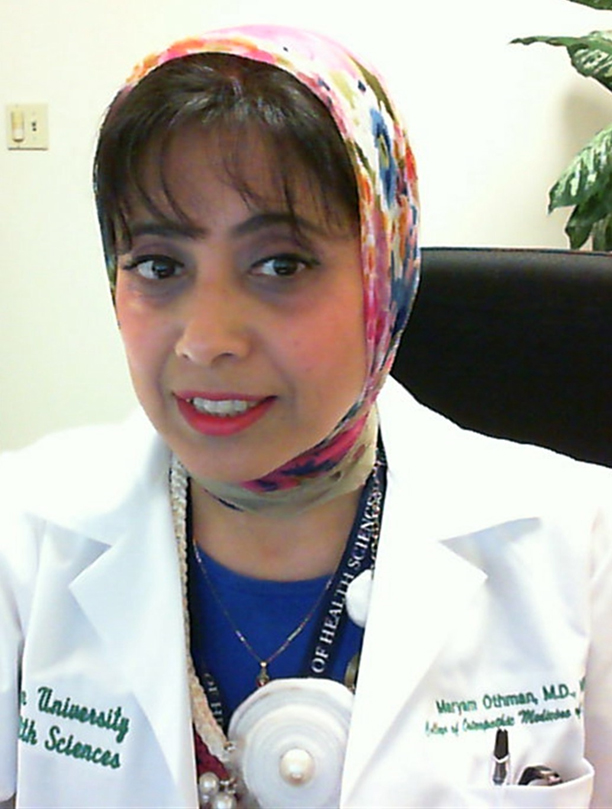 Maryam Othman
Western University
Dr. Maryam Othman, MD, MPH is an Assistant Professor and the Director of the Global and Community Health Center at the College of Osteopathic Medicine of the Pacific (COMP), Western University of Health Sciences. She completed her medical school in Iraq and her Master's in Public Health at the George Washington University in Washington, DC. Her area of interest in the health prevention began when she joined the Iraqi Ministry of Health as an Advisor in the Medical Evacuation Program followed by being a Medical Officer with the International Organization for Migration and the United Nations working in the Medical Rehabilitation Program for Iraq. Upon arriving to the US, she was working with WiRED International Organization as a Director for Medical Education.
---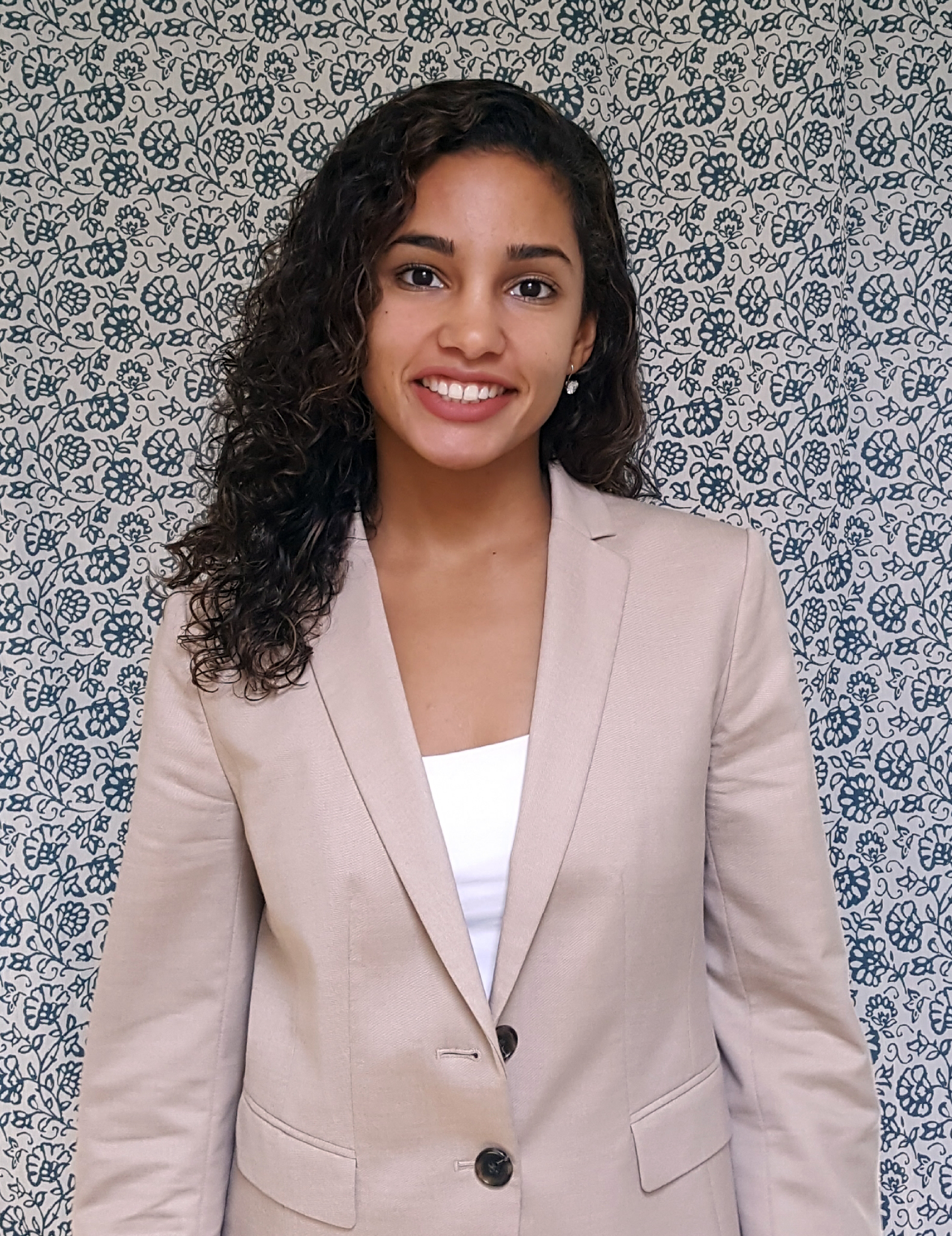 Christina Trabanco
Student Organizer
Ms. Christina Trabanco is a 2nd year student at the College of Veterinary Medicine, Western University of Health Sciences, DVM Class of 2019. She was born and raised in Miami, Florida. She received her bachelors in biology from Florida International University with a minor in nutrition in 2014. She moved to California in 2015 to attend Western University of Health Sciences Veterinary Medicine Program. She is currently the Parasitology Club president and Student Chapter of American College of Veterinary Pathology Club treasurer for the 2016-2017 curriculum year. She is interested in pursuing a specialty in veterinary histopathology.
---
Thanks to our Hosts, Partners, & Sponsors!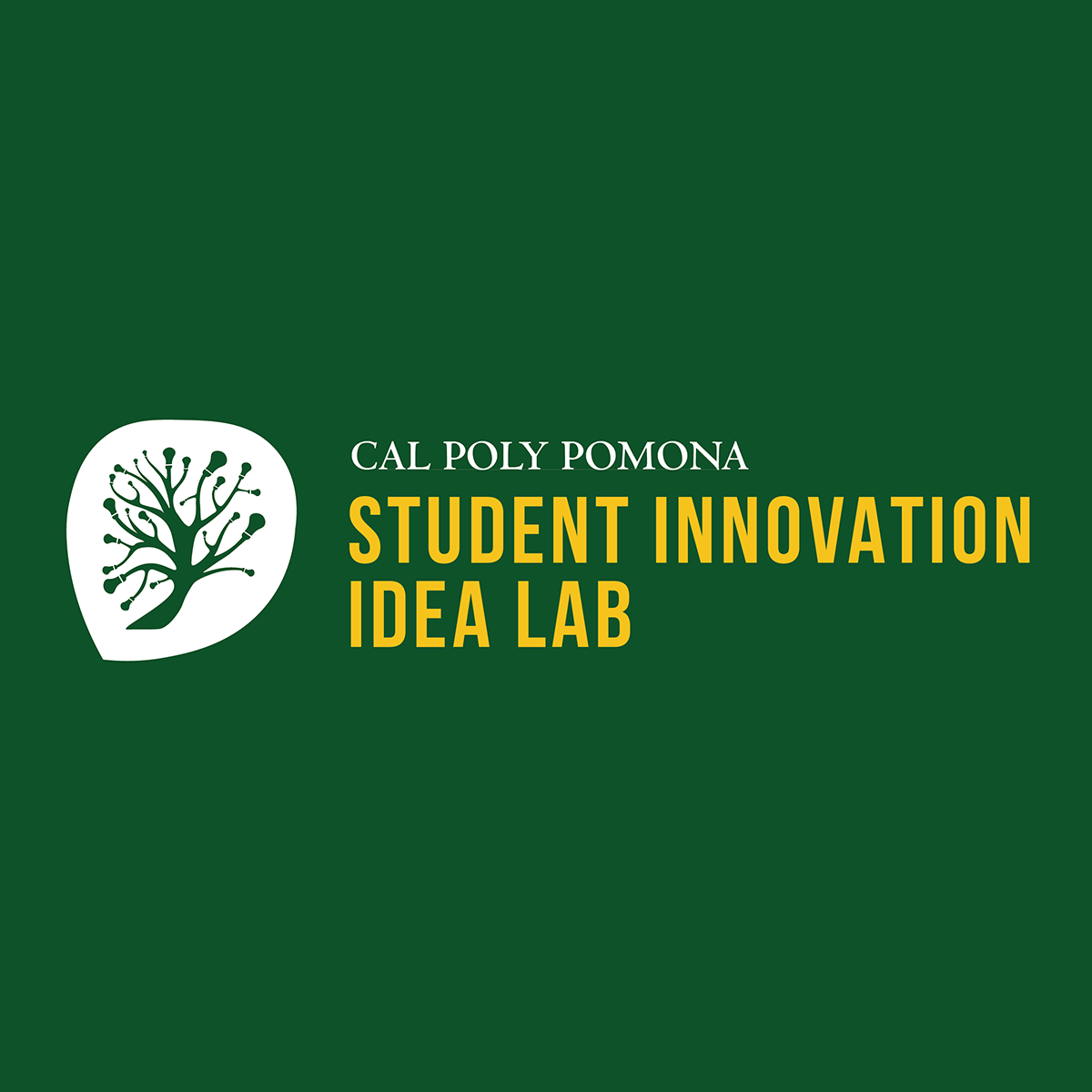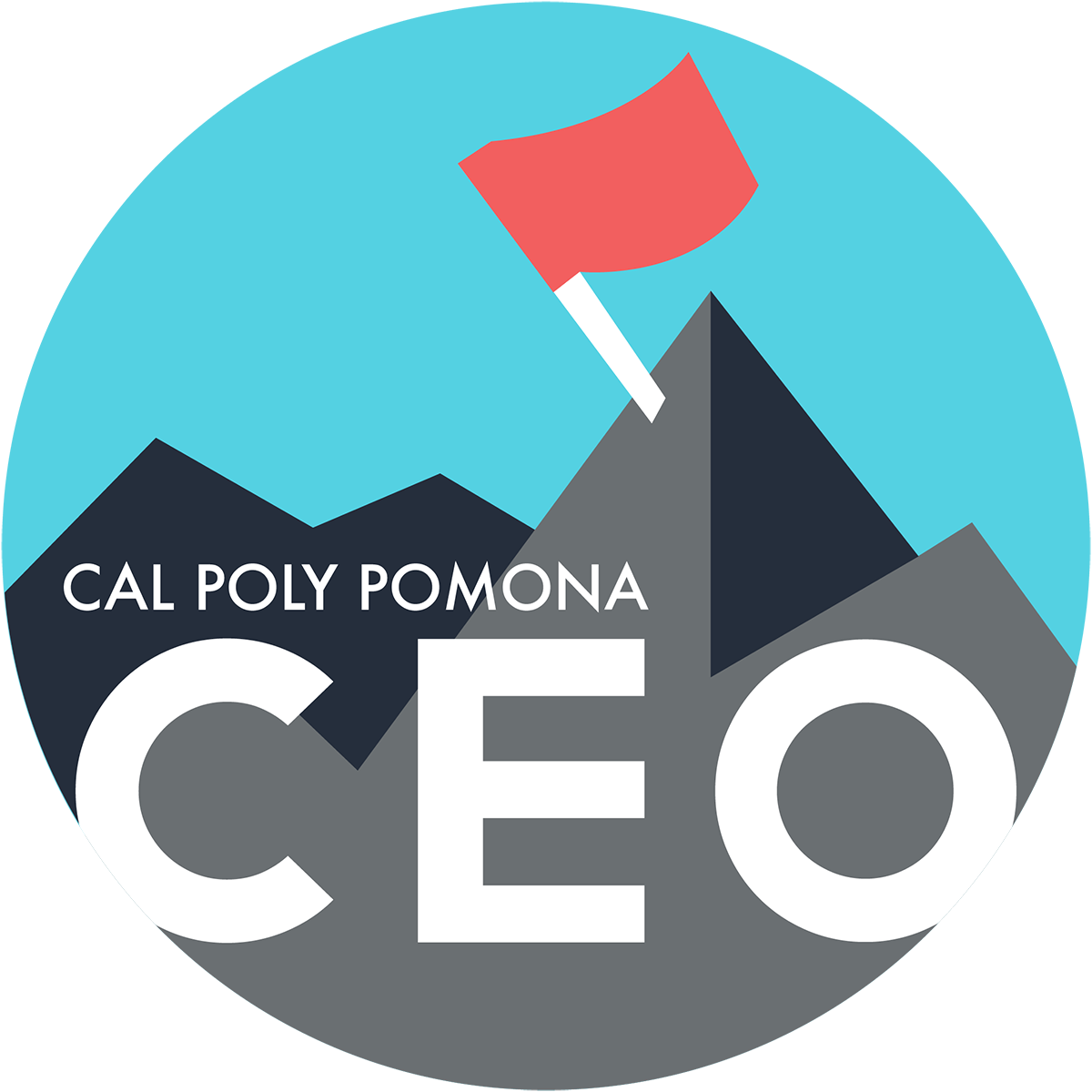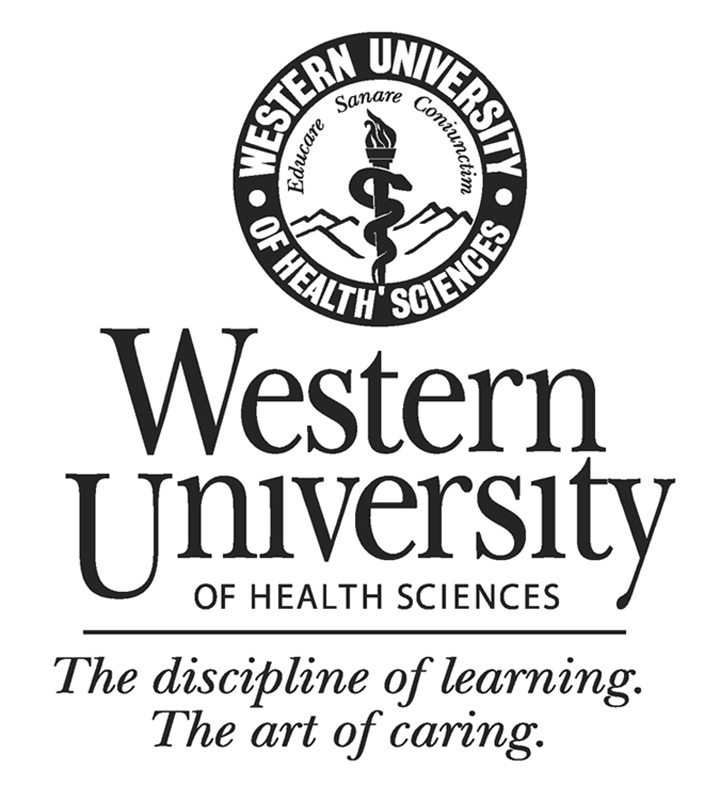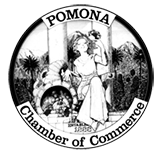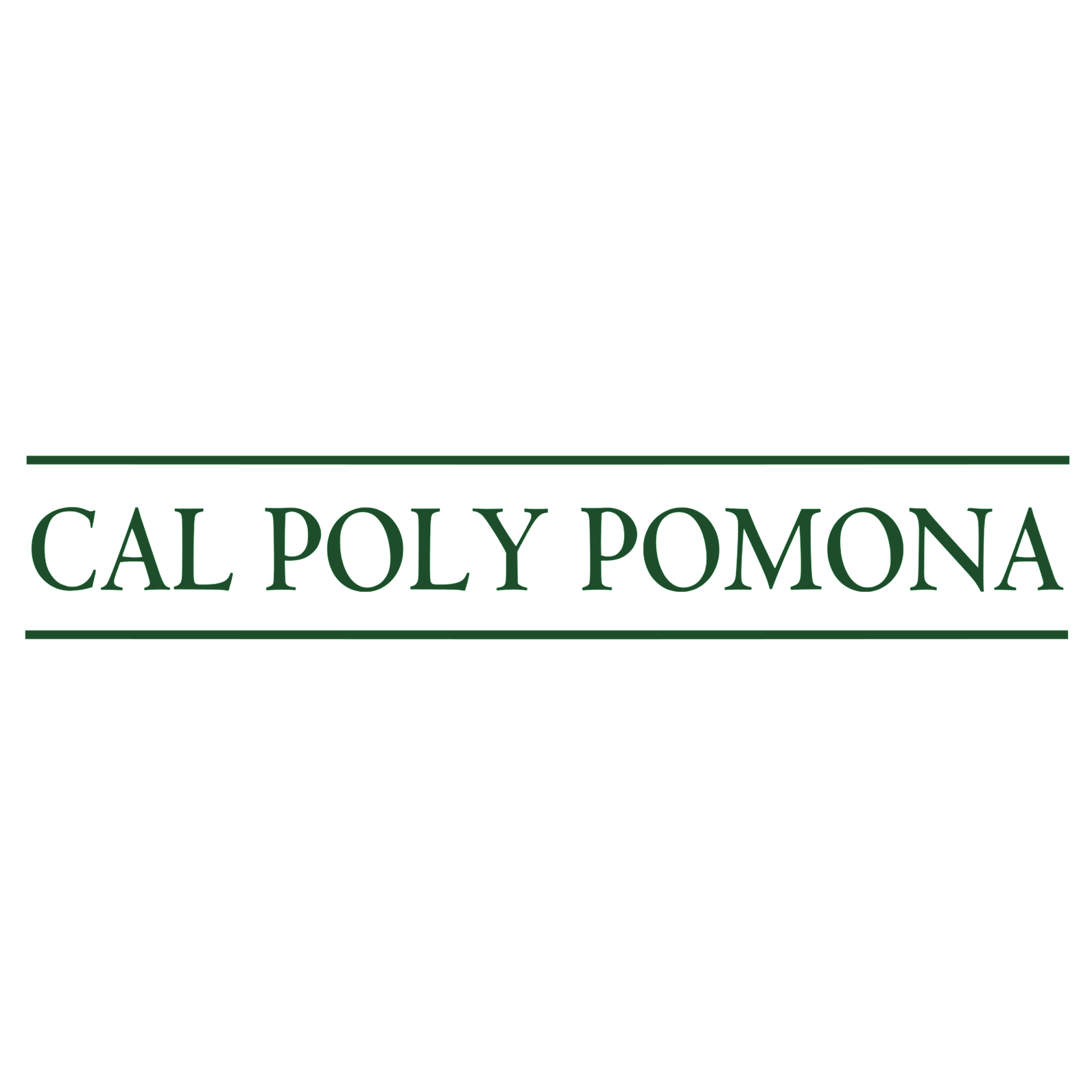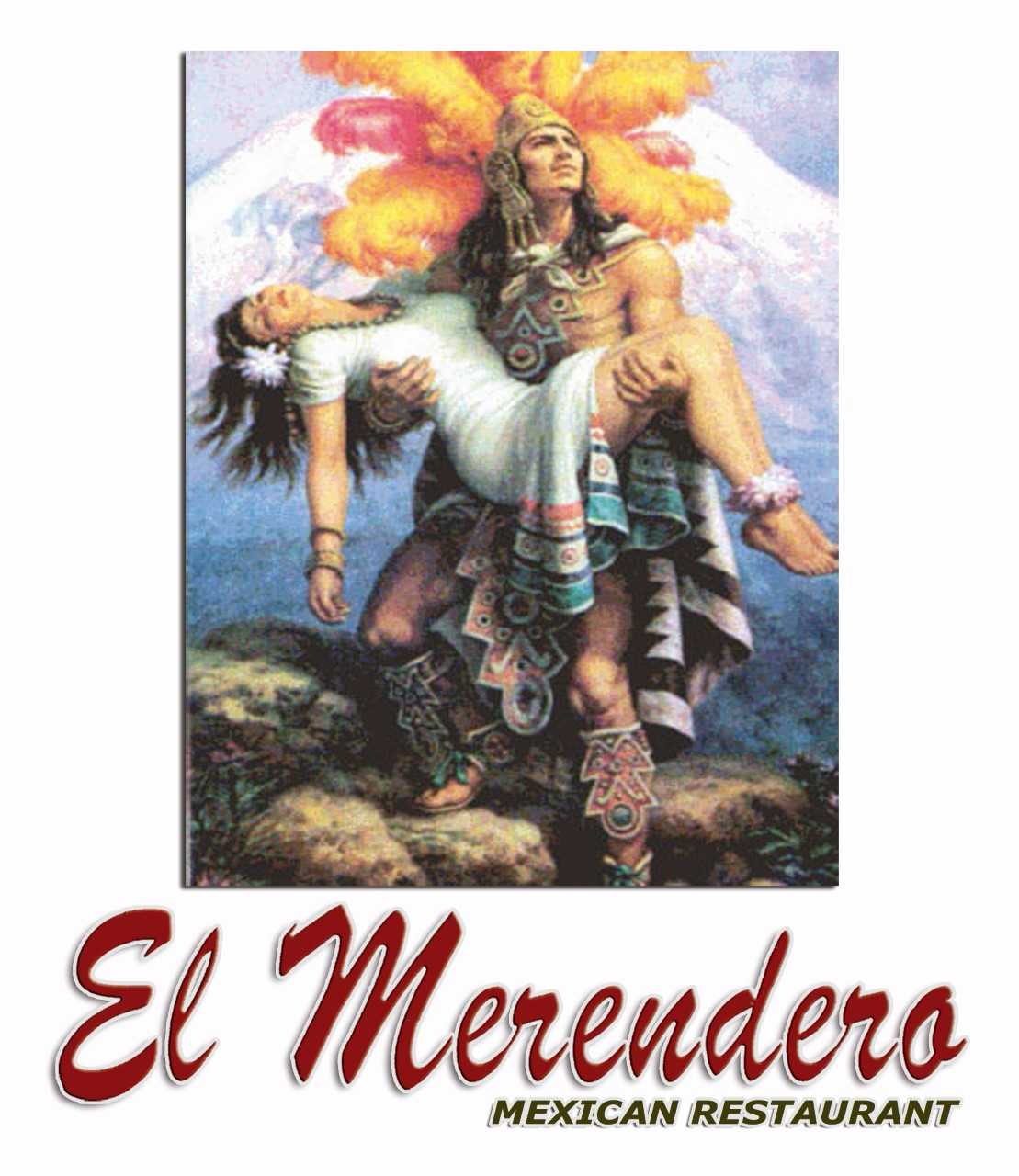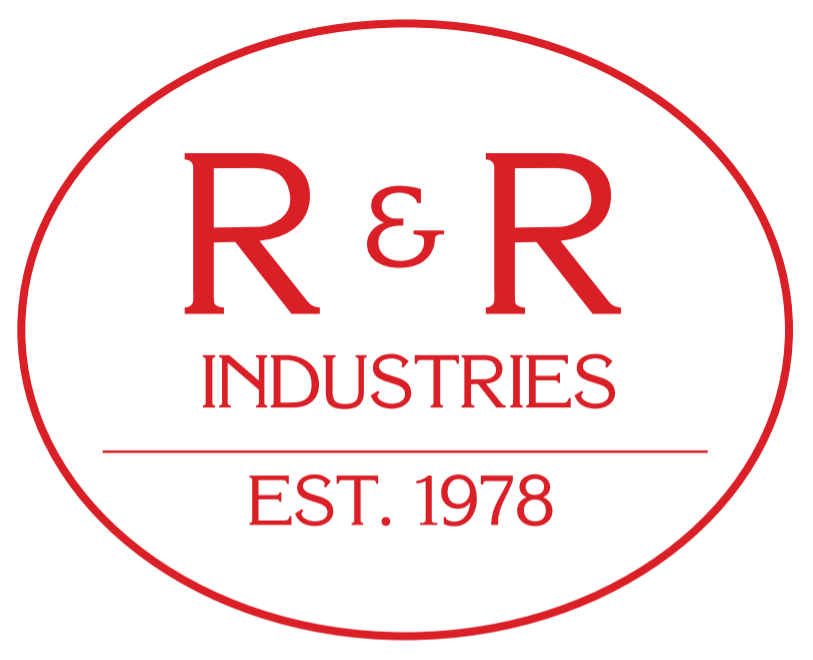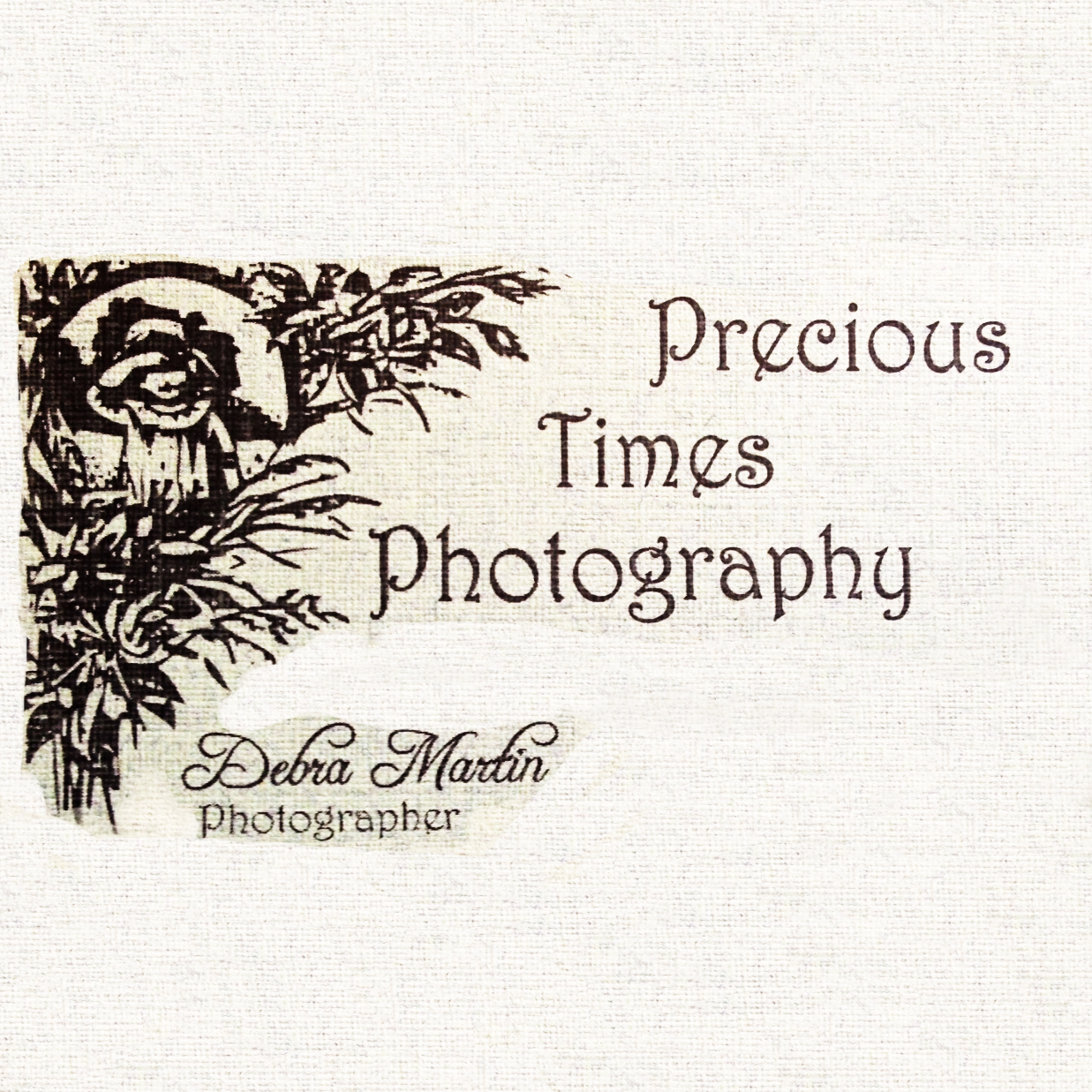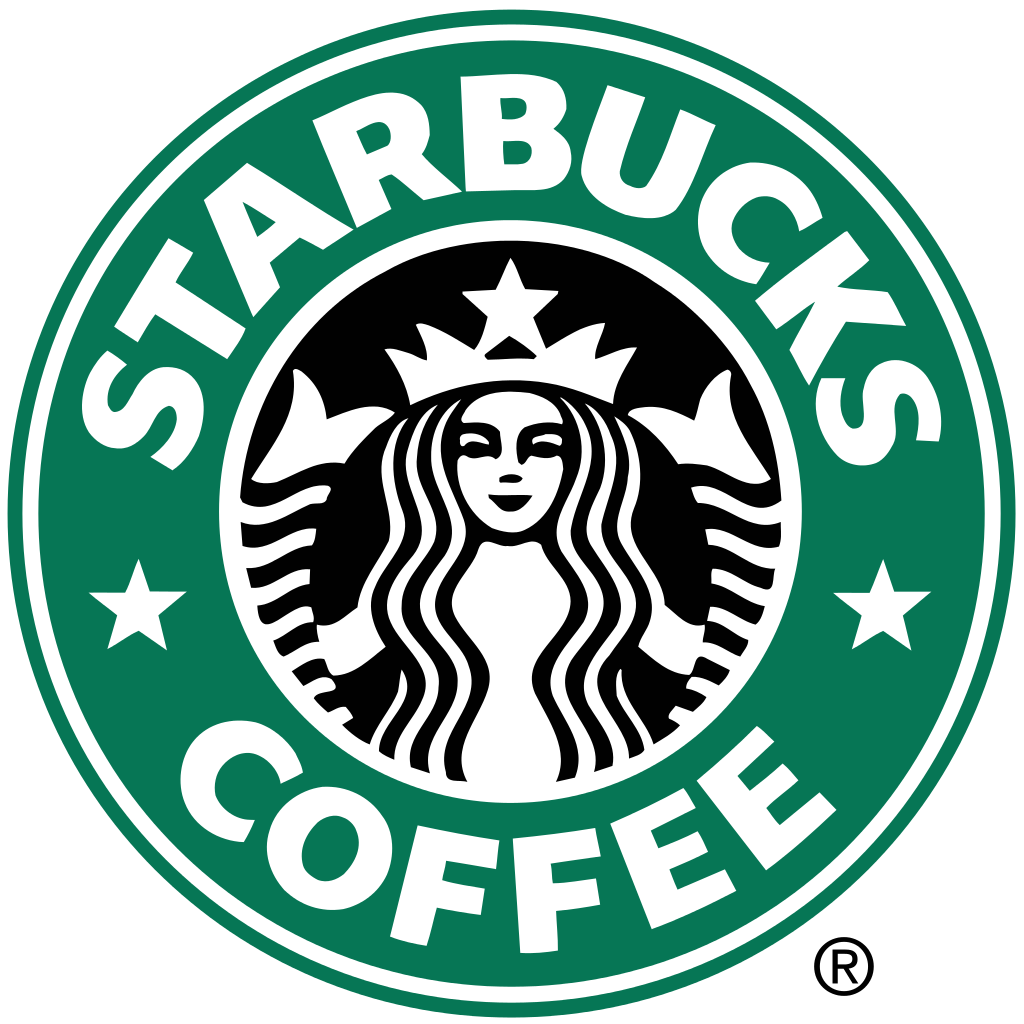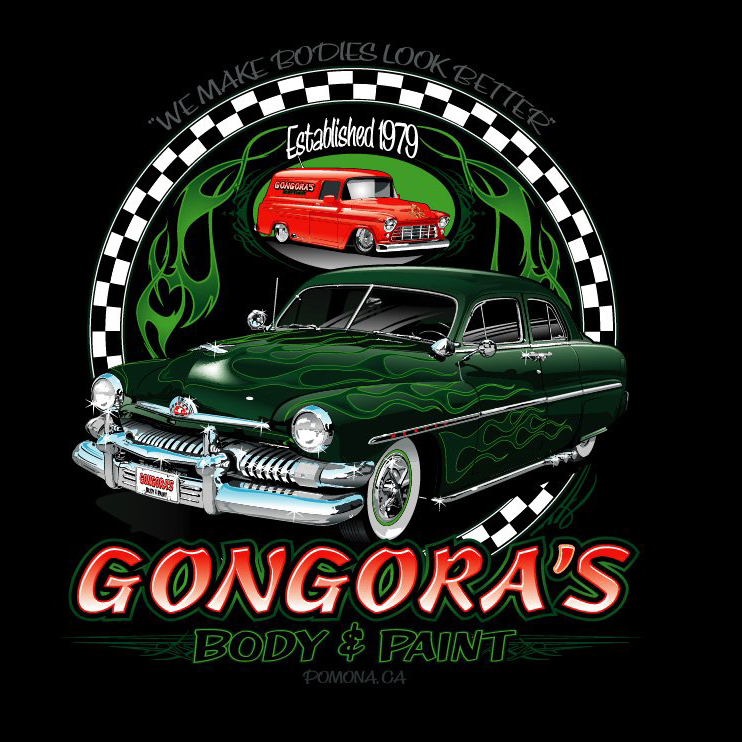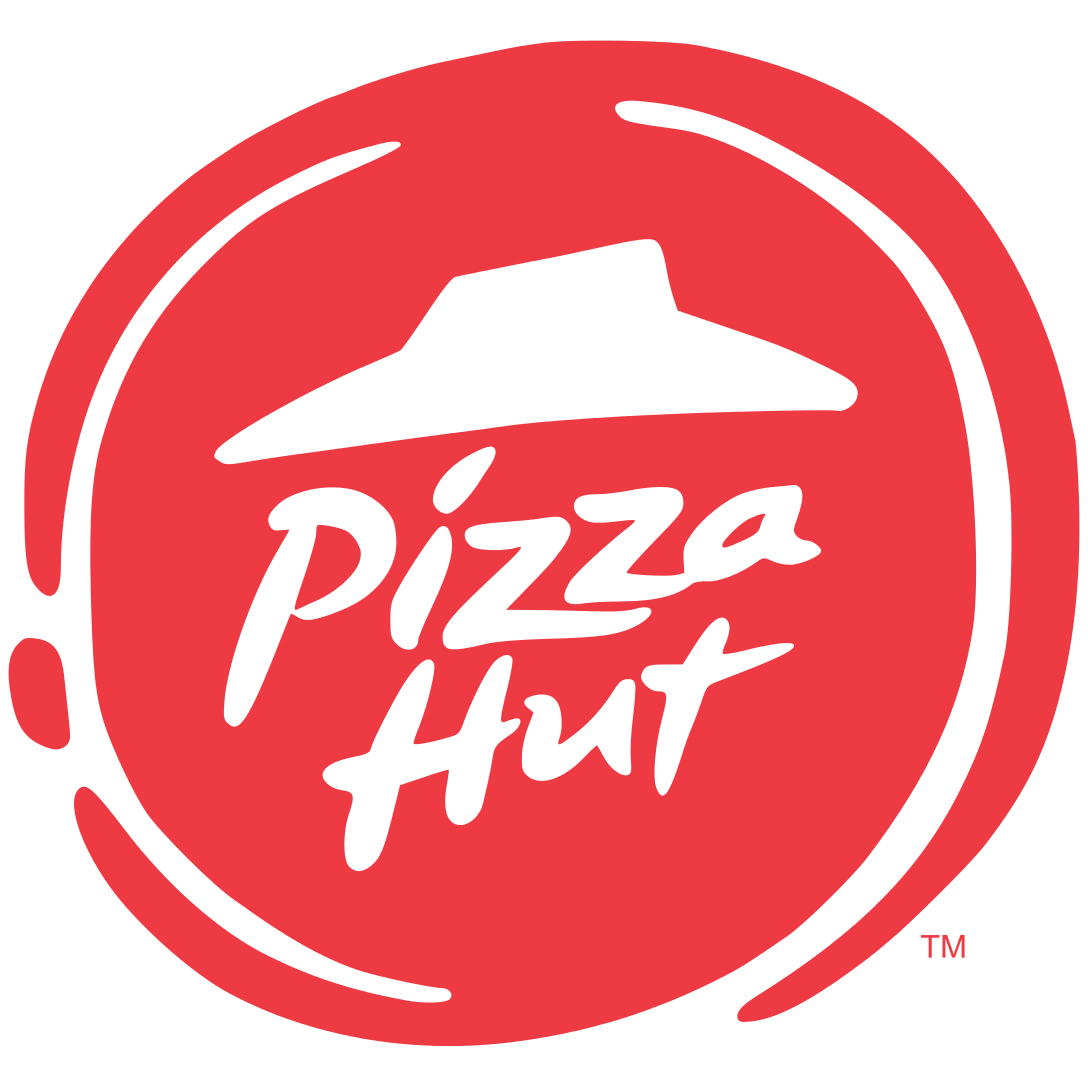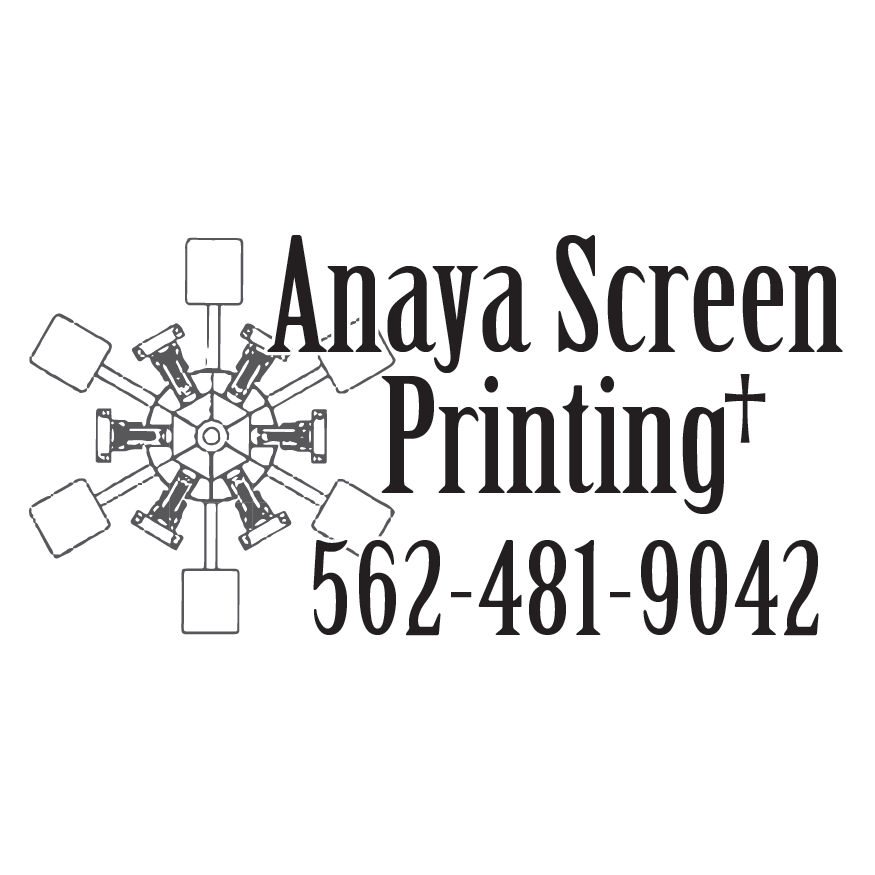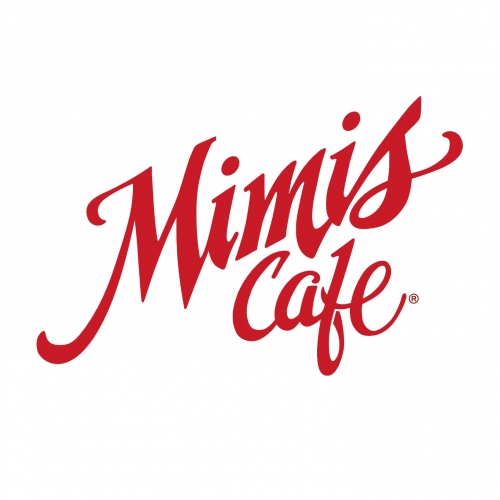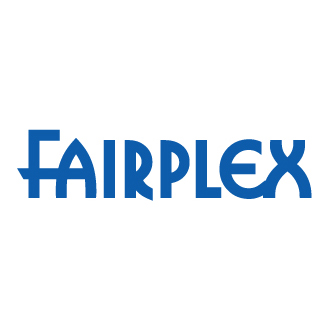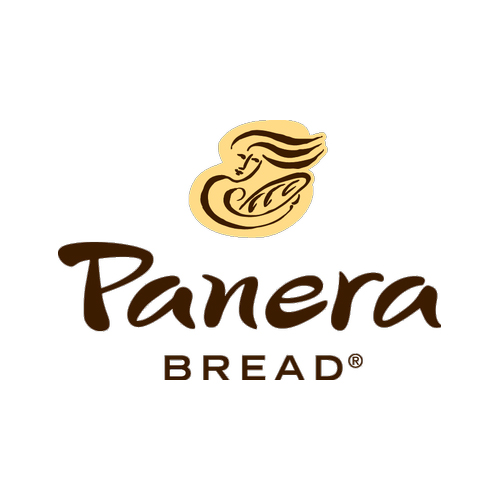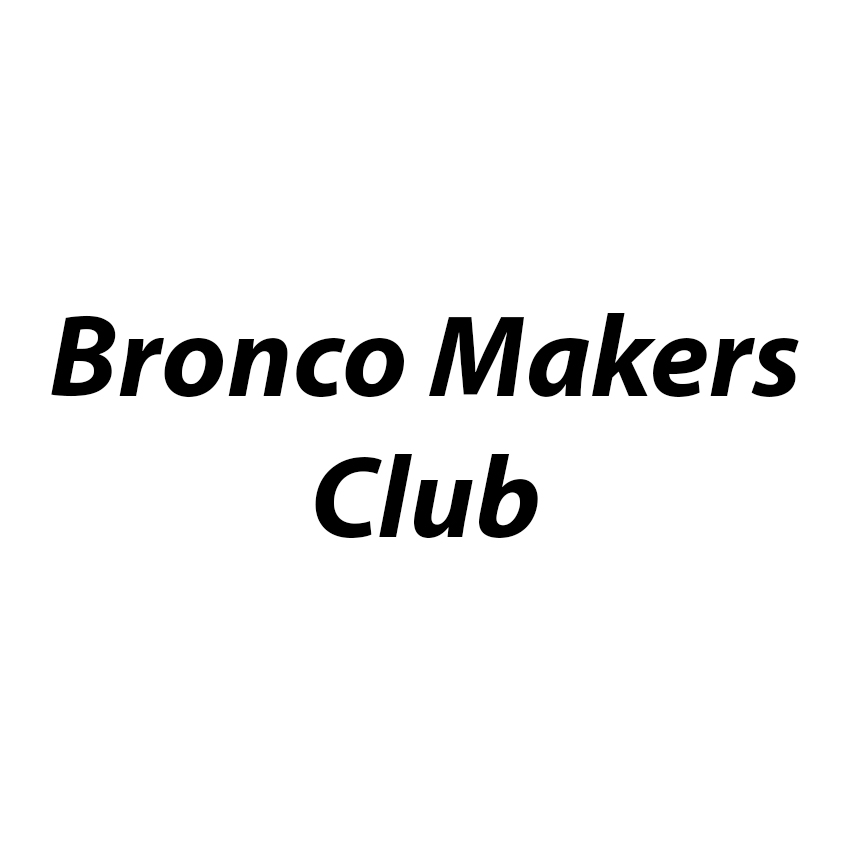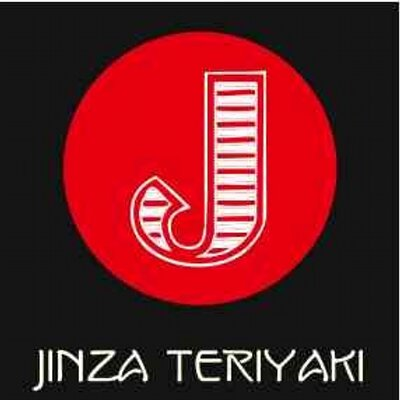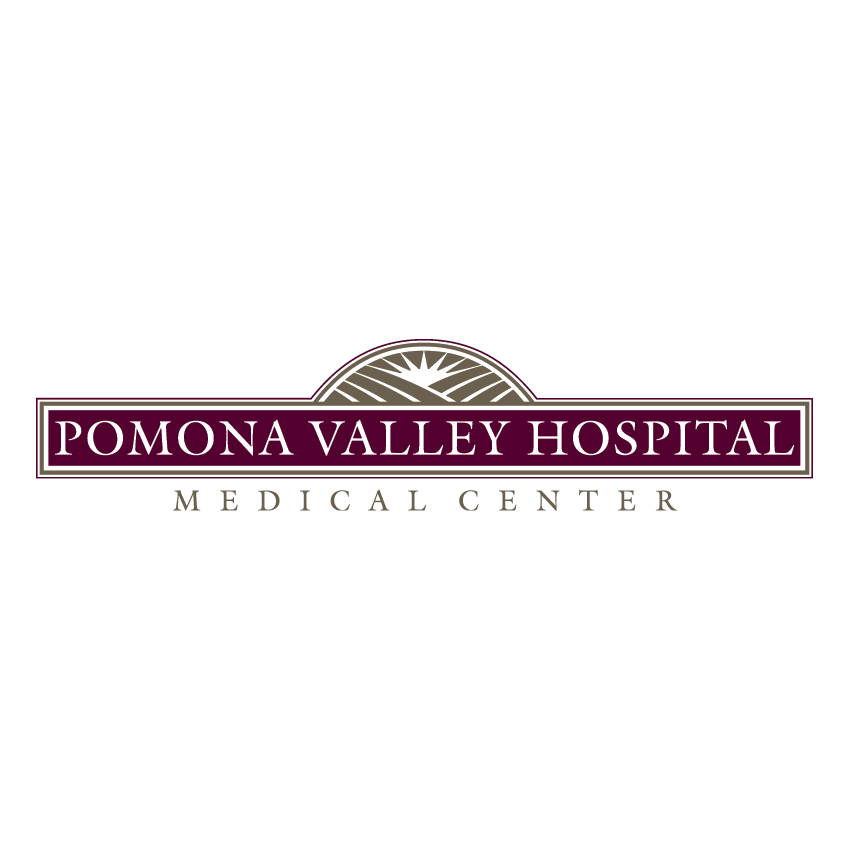 ---
Pomona Innovation Weekend 2017 - Schedule
---
Saturday
| | |
| --- | --- |
| 9:00am | Registration/Networking/Light Refreshments Welcome |
| 9:30am | 1 min. pitches, 2 min. audience Q&A and feedback |
| 10:30am | Team Formation |
| 11:00am | Business Model Canvas |
| 12:00pm | LUNCH |
| 1:30pm | BMC (Customer Segment Foucs) |
| 2:30pm | Customer Discovery Module |
| 4:00pm | Mentor Introduction to teams/Orientation |
| 4:30pm | Mentorship Module |
| 6:30pm | DINNER |
| 7:30pm | Intermediate Pitches |
| 9:00pm | Karaoke |
Sunday
| | |
| --- | --- |
| 9:00am | Breakfast |
| 9:30am | Pitch Workshop |
| 10:30am | Impact Evaluation |
| 11:00am | Team Time |
| 12:30pm | LUNCH |
| 1:30pm | Panel Orientation |
| 2:00pm | Final pitches |
| 4:00pm | Awards Ceremony |
Mentors
---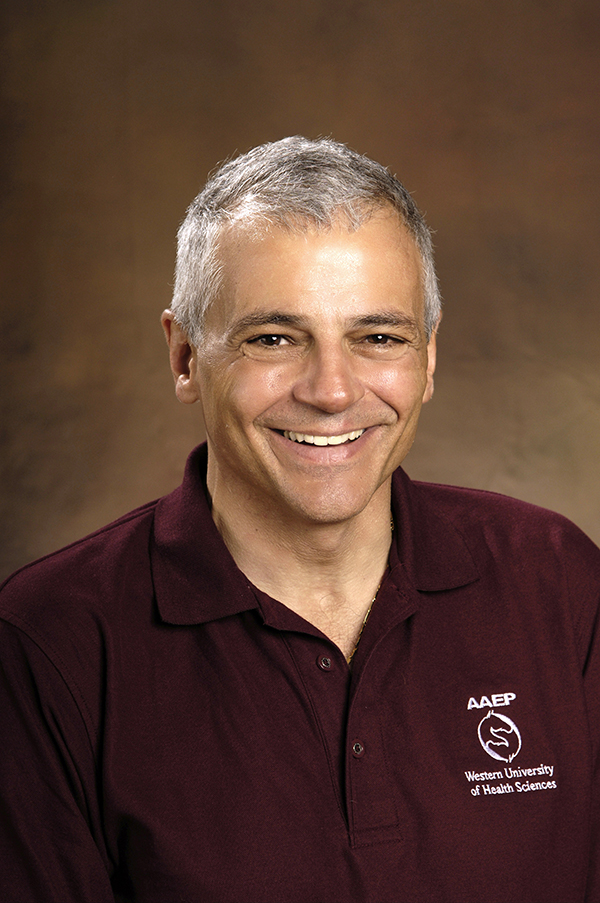 Joe Bertone
Joseph J. Bertone, DVM, MS, Diplomate ACVIM is a Professor of Equine Medicine at Western University of Health Sciences, College of Veterinary Medicine. He received his DVM and BS degrees-nutrition concentrate-from Cornell University (1983). He completed an internal medicine residency-training program and a MS degree at Colorado State University. He has been a faculty member of Louisiana State and Ohio State University, has participated on the American Veterinary Medical Association (AVMA) Council on Biologics and Therapeutic Agents, representing Equine Practice and endorsed for this position by the AAEP, has been a Veterinary Medical Officer at the Food and Drug Administration, Center for Veterinary Medicine, and has served on the AVMA Steering Committee for Antimicrobial Resistance. Moreover, he has been nominated and seated on multiple American Association of Equine Practitioners (AAEP) committees, including the Judicious Antimicrobial Use and Drug Piracy and Compounded Drugs Task Forces, and the Educational Programs (twice) and Welfare Committees, and is a three time recipient of the Equine Speaker of the Year award at the North American Veterinary Conference. He has edited The Five-Minute Consult for Equine Medicine and Surgery, Equine Clinical Pharmacology, Equine Geriatric Medicine and Surgery, and three Veterinary Clinics of North America. He was instrumental in the development of the AAEP World Equitarian effort to improve the lives of working equids around the world. He is Chief Medical editor for EQUUS magazine and a member of the AAEP educational committee. His most notable recent accomplishments include the investigation of a Lyme Vaccine in horses and well-being parameters of carriage horses with the latter being instrumental in halting the attempted ban of carriage horses in New York City.
---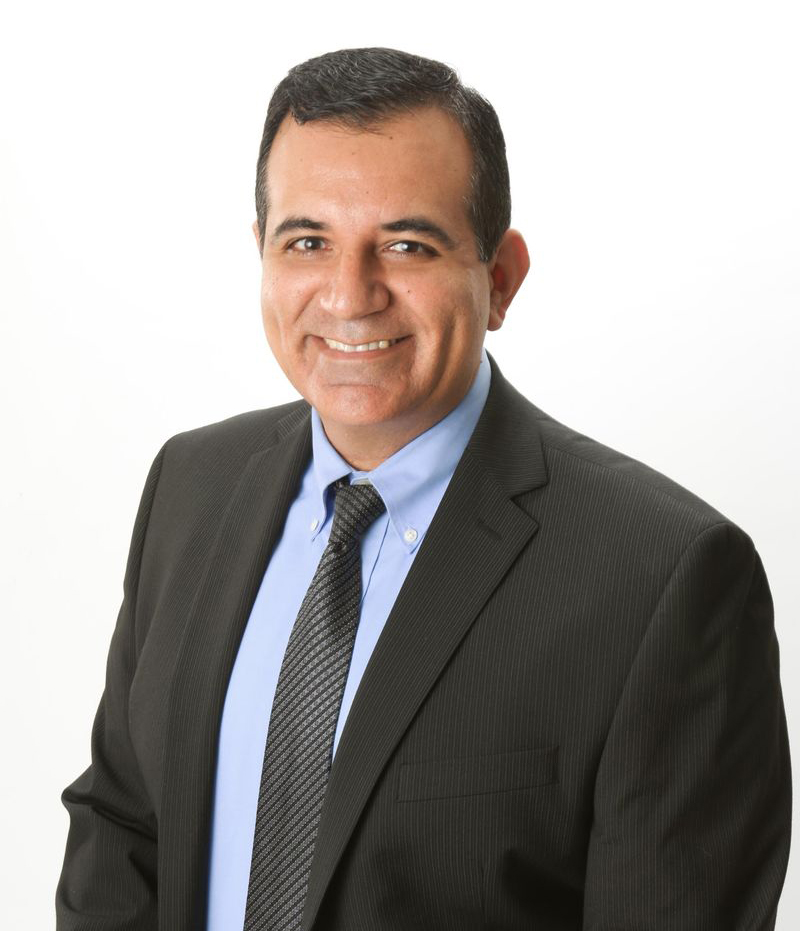 J.C. Canedo
J.C. Canedo's passion for high performance management led him to start his firm, Milvian, where he serves as a principal consultant. Throughout his 20 years of management experience with national retailers, J.C. has gained knowledge in corporate investigations, auditing, security strategy, and risk mitigation. One valuable point he has learned from his experiences and education is that high performing employees are essential to any business; however, he has also learned that employees can be the greatest risk to any business as well. He has consulted for large and medium-sized firms such as UBM and Disney Resorts.
J.C. Canedo holds a Bachelors of Science Degree in Business Administration from Cal Poly Pomona, two Master's Degrees from Chapman University (Organizational Leadership and Human Resources) and is currently working on a Doctorate of Business Degree from Argosy University. He is also a Business Professor and instructs in all facets of the business discipline in local community and private colleges.
---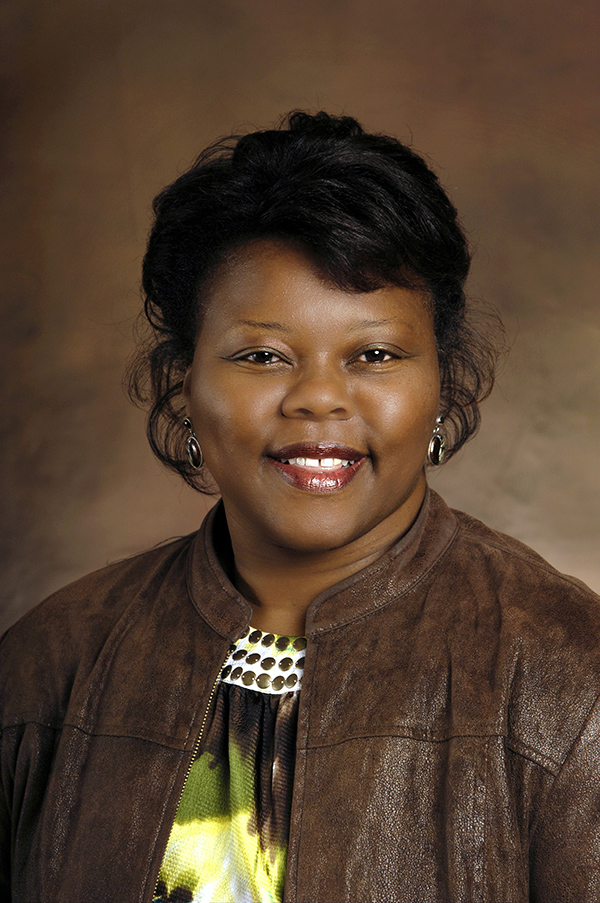 Maisie Dawes
Maisie Ernestene Dawes, DVM, PhD, Diplomate, American College of Veterinary Internal Medicine and an Assistant Professor of Large Animal Internal Medicine, began her tenure at Western University of Health Sciences (WesternU) College of Veterinary Medicine (CVM) in January 2007. Dr. Dawes is an alumna of Tuskegee University, where she earned her Doctor of Veterinary Medicine degree and BS degree in Animal and Poultry Sciences, and received her Doctor of Philosophy in immunology from the University of Missouri-Columbia (MIZZOU), where she completed both a Food Animal internship and a residency in Food Animal Internal and Production Medicine.
As a teacher, Dr. Dawes is engaged in facilitating and promoting veterinary proficiency throughout all four tiers of WesternU's professional problem-based, student-centered veterinary program. She engages in both collaborative and independent research, investigating hypertensive and hypotensive cardiovasoactive medications in animal models, innate responses in chickens, and lactoferrin effects on inflammation in ruminant models, all of which is funded by the Korea Institute of Science and technology, the USDA and Western University of Health Sciences, and the CVM Offices of Research, respectively.
A former Carl Norden-Pfizer Distinguished Teaching Award nominee (2010), this Jamaican continues to engage in community service at WesternU as well as in the wider community. She is currently a student mentor, is an advisor of the Student Chapter of the Veterinary Emergency and Critical Care Society, and is a member of the Curriculum and Faculty Affairs committees. Dr. Dawes is a current member of the Board of Directors of Pilgrim Place, a senior community for those serving in religious or charitable organizations, and helps to feed the destitute in Pomona and its environs through the Claremont United Methodist Church (CUMC). Additionally, she sits on CUMC's church council in her capacity of Chair of the Commissions of the Status and Role of Women and Religion and Race and is a member of the United Methodist Women's Debra Circle. An avid singer, Maisie is a member of the Southland Symphony Orchestra Chorus, CUMC's Sanctuary Choir, and the community-based Claremont Chorale, an organization for which she has served as Board member and Secretary.
---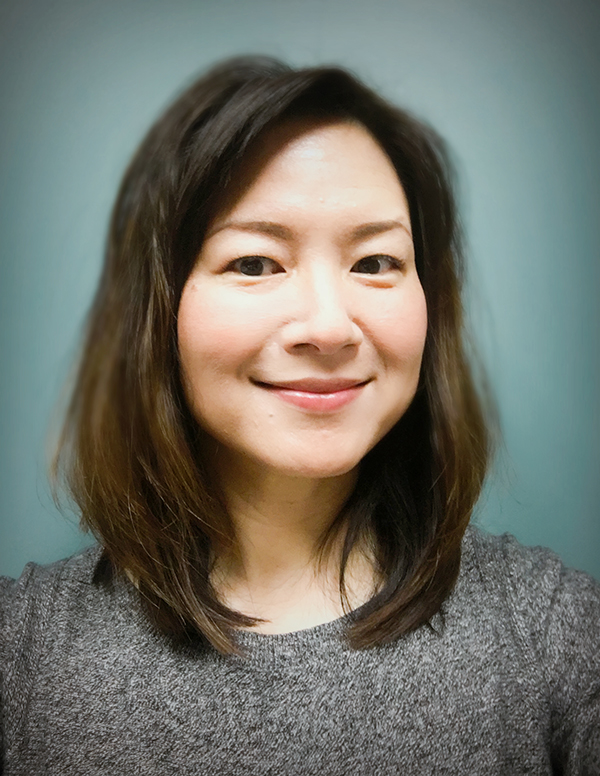 Jenny Feng
Jenny has 18 years of product marketing experience in the pharmaceutical, home décor, office/school, and paint industries. She currently works at Behr® in Santa Ana, CA. Jenny taught two marketing courses at Cal Poly Pomona and launched an entrepreneurial venture in 2009. Her passion in entrepreneurship is deeply rooted in her upbringing and further cultivated by her MBA at Babson – a leader in entrepreneurial thought and action. Jenny graduated from Cal Poly Pomona in 1995 with an Economics degree before getting her MBA from Babson College in 1999.
---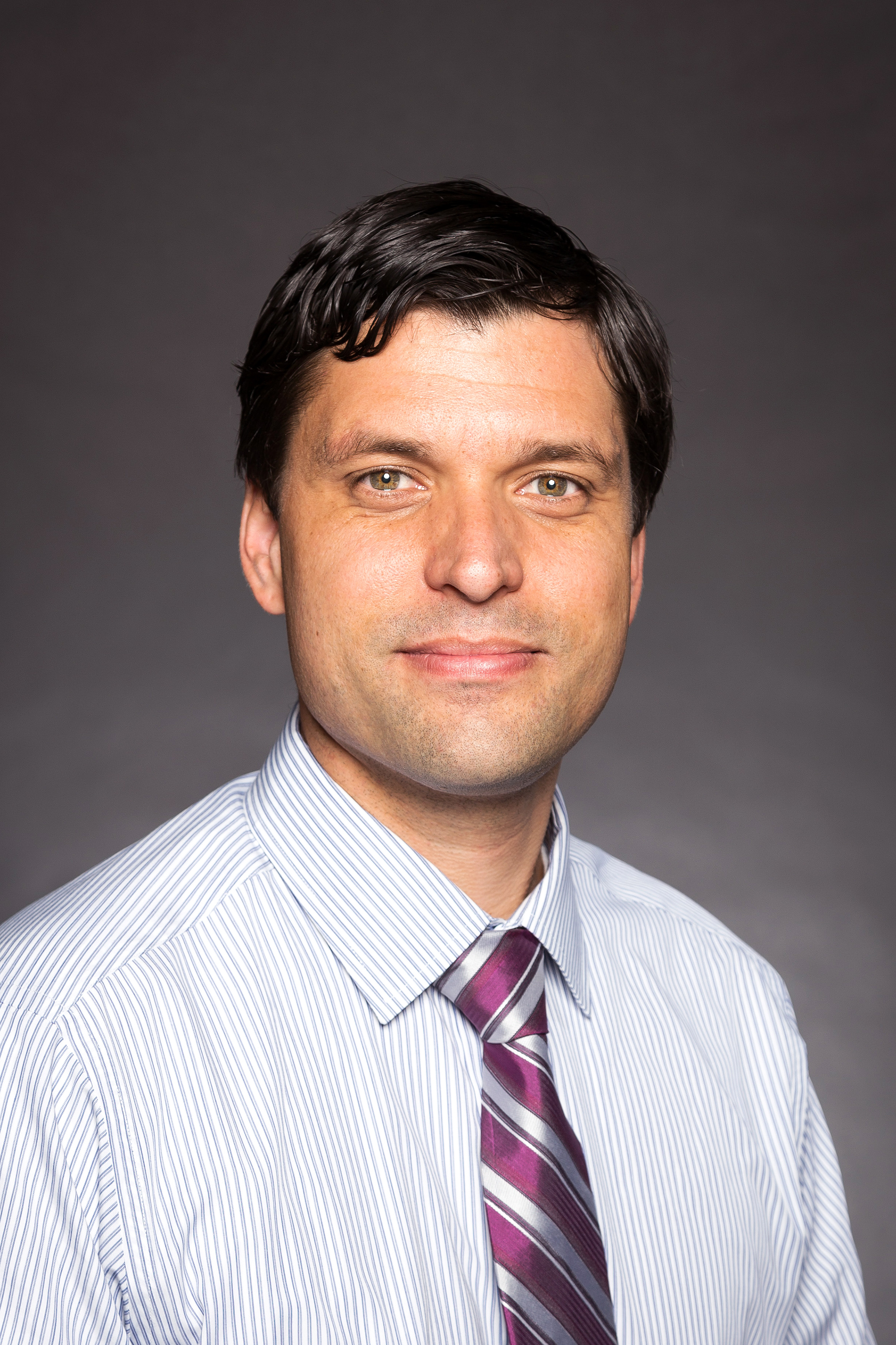 Adam Hain
Adam Hain began his career in documentary and commercial filmmaking, eventually taking his production talents to education. Finding a creative and technical outlet in instructional design, he completed the Educational Multimedia Masters program at Cal Poly Pomona. He is currently at Western University of Health Sciences working directly with faculty to design highly interactive curriculum, blending instructional design theory, web development, and graphic and user interface design.
---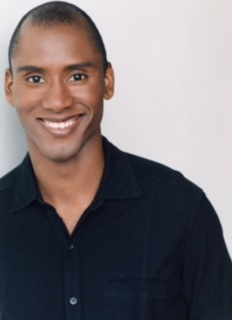 Tyrone Howard
Tyrone Howard is a United States Navy veteran who worked for Naval Intelligence as a Chinese Linguist and Training Manager for fifteen years. After his service, he went back to college, creating, testing, and developing an algorithm that links like-minded people. Get Social, the "new old-fashioned way to meet people," was born after a year of testing with Howard as the founder and CEO. Apart from this, he is a committee member of TechSparks—a social forum for entrepreneurs—in Pasadena, CA, and a Startup Weekend (SW) Facilitator and lead organizer of multiple events, including the first SW geared towards underserved students. Tyrone is also a producer at a AAA game studio in South Pasadena that focuses on VR games and experiences. Recently, he partnered with the Pasadena NAACP and Innovate Pasadena to help empower and teach underserved kids in the area about the opportunities available in the vibrant Pasadena tech and startup world.
---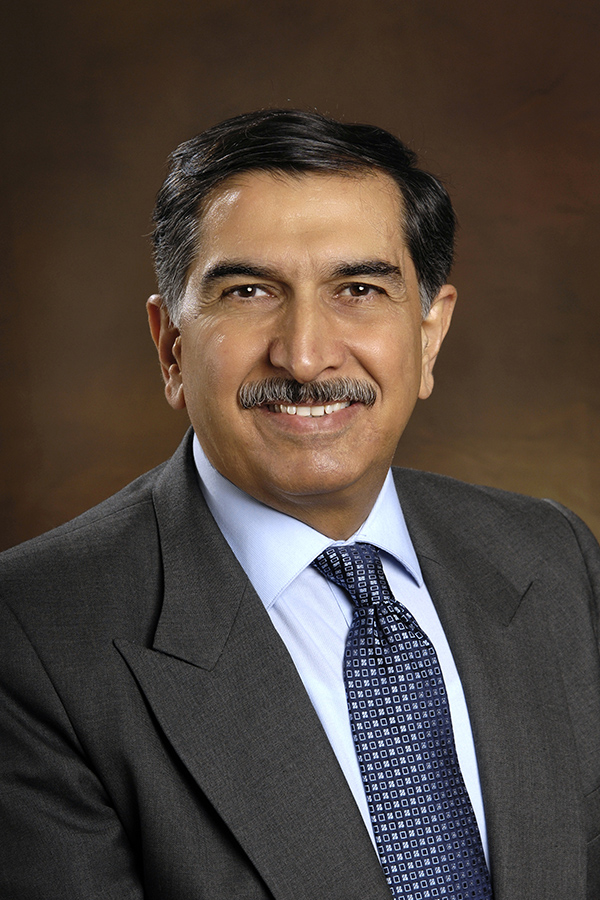 Wael Khamas
Dr. Wael A. Khamas, DVM, PhD, is a Professor of Anatomy & Histology at the College of Veterinary Medicine, Western University of Health Sciences. He has more than thirty years of experience teaching and conducting research projects in Anatomy and Histology. He has the expertise needed to conduct experiments on animals, collect specimens and process them for histopathology,and examine and report the results. He has experience in reading normal and pathological sections of glass slides and his experience has been reflected in his numerous publications. He was a Fulbright Scholar (2003-2004, Department of State, U.S.A) and was awarded the Northern Pfizer Award in 2009 at Western University of Health Sciences.
---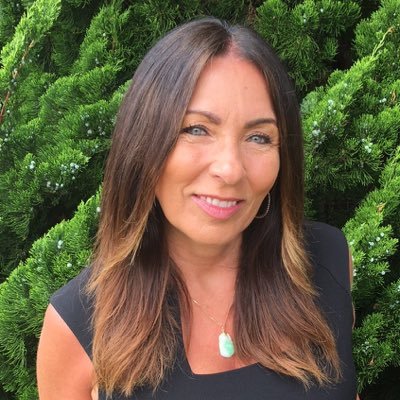 Debra Martin
Debra Martin is a business owner in the City of Pomona for the past 27 years. She served as a Member of the Pomona City Council between 2012 and 2016. In 2016, she took on the position of Preservation Commissioner for the City of Pomona, Oversite County Commissioner for the Successor Agency for the City of Pomona, and Representative for the Special District Flood control for L.A. County. Since 2012, she has served as a Democratic Central Committee member for L.A. County Assembly District 52. Additionally, she is a member of the Kiwanis Club and the Democratic Club of Pomona Valley.
---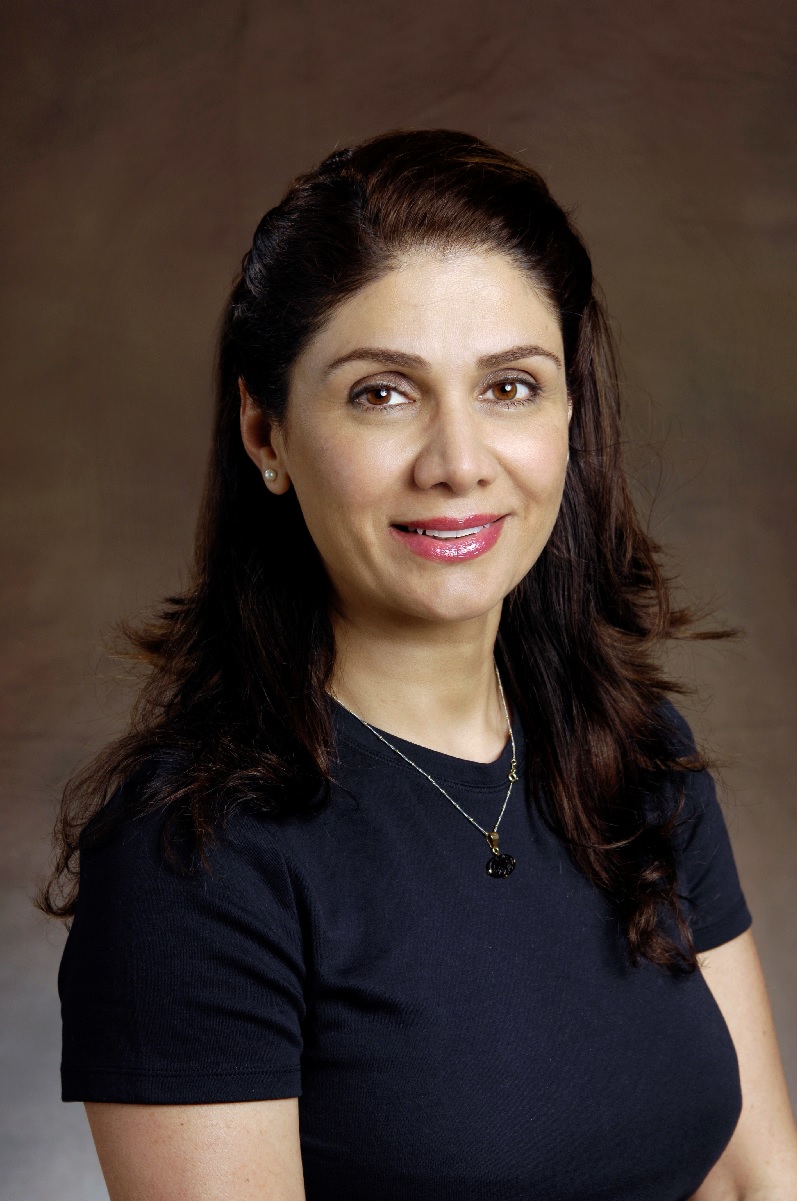 Hannah Mirrashed
I am a research scientist with more than 10 years of experience in research. Throughout this experience, I was given the opportunity to co-author ten peer-reviewed publications and develop skills in a variety of fields, including Molecular Biology, Microbiology, Mycology, Biotherapeutics, organization management and regulation. I completed a B.Sc. in Microbiology, followed by a M.Sc. and Ph.D. in Molecular Bio/Chemical sciences with a specialization in Biotherapeutics and Pharmacokinetics. During my two post-doctoral positions, I have focused my research on environmental issues such as biological wastewater treatment and risk assessment of microbial contaminants and data generation on microbial consortia stability and Ecotoxicology. During my B.Sc. in Microbiology, I obtained experience in quality assurance in veterinary sciences and animal pharmacotoxicology by evaluating and analyzing biological and veterinary drugs and vaccines in a Drug Quality Control Laboratory. My graduate work initially focused on the use of large-scale techniques to study fungal populations and their distributions world-wide. I investigated molecular genetic variation in fungal populations (M.Sc.), yeast proteomics and gene expression profiles in response to plant-derived antimicrobial macromolecules. This approach improved bioactive herbal compounds, contributing to the development and optimization of pharmaceutical agents (Pharmacokinetics) (Ph.D). In addition, prior to my current position, I worked as a research associate in the Food science and Nutrition division at Carleton University from Sep 2011- Feb 2012. My research focused on nutrigenomics and interdisciplinary studies of novel antimicrobial bioactive compounds from natural products. The research focuses on the mode of action of two major antioxidants and anti-inflammatory compounds; (1) Alkylresorcinols (phenolic acids) in cereal bran and (2) melatonin in sour cherries, in food and biological membranes in vitro. The results improved our understanding of the relationship between these natural compounds and their function in living microorganisms. Additionally I love to cook and have fun.
---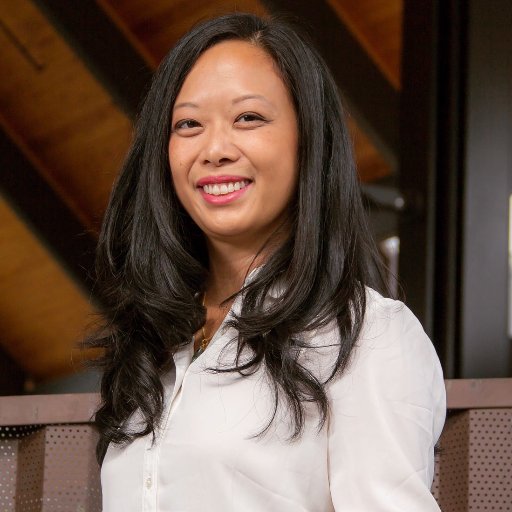 Lin Ong
Dr. L. Lin Ong is an assistant professor at Cal Poly Pomona in the International Business and Marketing Department. One stream of her research focuses on low-income entrepreneurs in emerging markets and the impact of innovative social enterprises in improving consumption and life quality outcomes for those most in need. Before entering academia, Dr. Ong was a strategy consultant who focused on international strategic management and mergers and acquisitions. She enjoys bringing her global management perspective to the classroom, where she teaches courses in international business and marketing strategy.
---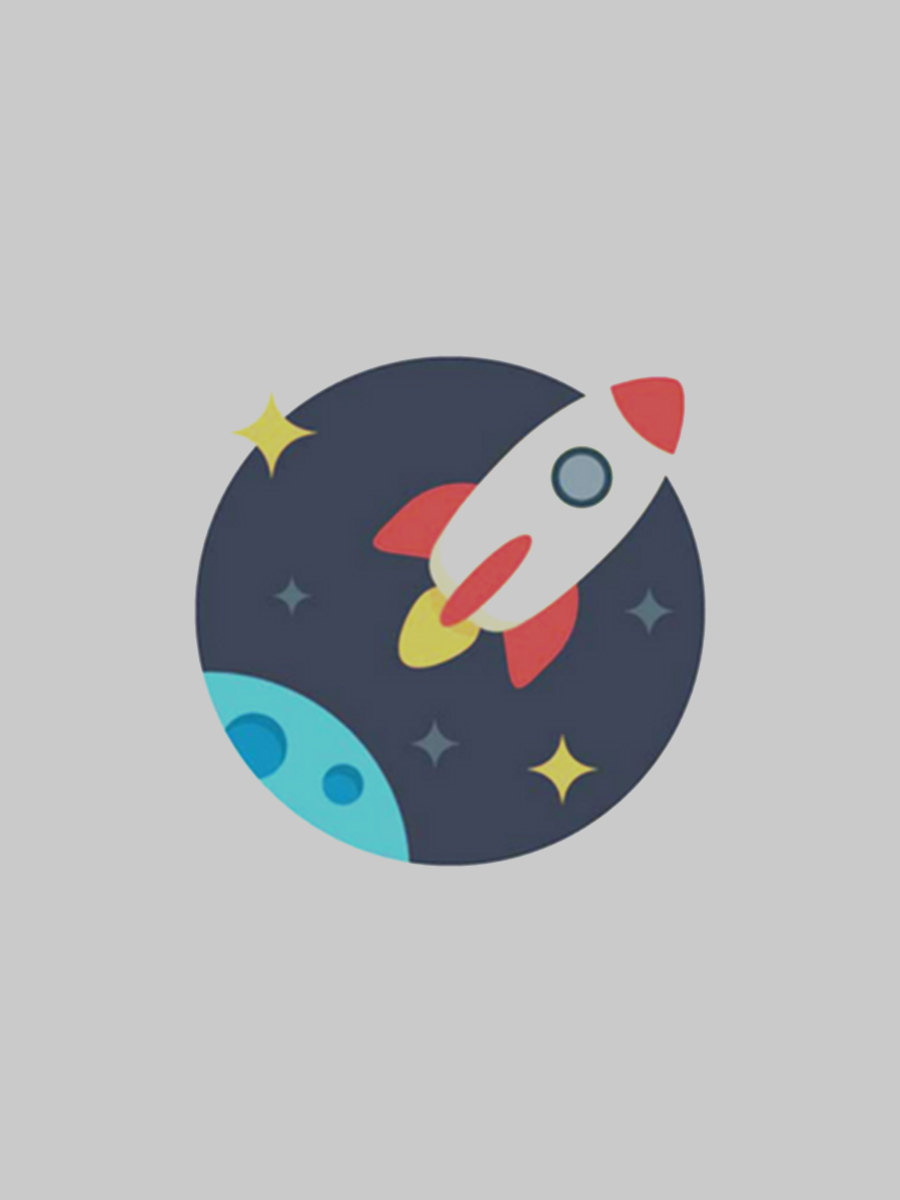 Greg Rewers
Greg is a Cal Poly MBA graduate class of 1993. His career has spanned leadership positions in marketing, strategy, business development, technology, product management and sales for both manufacturing and distribution companies. He has worked in both the private and public sectors. He is currently the Director of Solutions Marketing for Accuride International and spearheads the new Senseon Secure Access division with duties including strategies to expand the Senseon brand and technology. He is passionate about connecting with customers and helping them achieve their goals.
---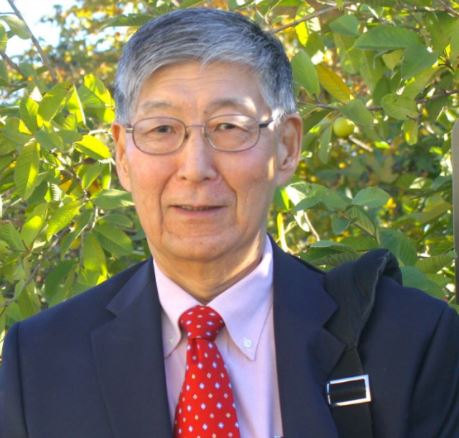 Robert Ozaki
Robert's 42 year business career includes experience in document handling operations, external and internal audit, tax and regulatory compliance, IT project management, and process improvement.
His document handling operations experience was with DHL during its formative years, and his initial audit and tax experience came during his 9 years at Price Waterhouse.
His Toyota career started in the Toyota Motor Sales tax department where his responsibilities included managing preparation of income tax returns, business licensing, state regulatory reporting, and tax planning.
At Toyota Financial Services, he oversaw accounting areas and preparation of the annual operating and financial plan. He later managed IT projects, and his time in internal audit included a 2 ½ year assignment at the global financial services parent company in Nagoya, Japan. Upon his return to Toyota Financial Services in Torrance, CA, his responsibilities included management of IT risks and regulatory compliance.
During his 29 year Toyota career, in addition to process improvements, he also developed standards, policies and procedures.
Robert has a BA in Economics from UCLA and a Masters in Taxation from Golden Gate University. He is a California CPA (retired), and a Certified Internal Auditor.
---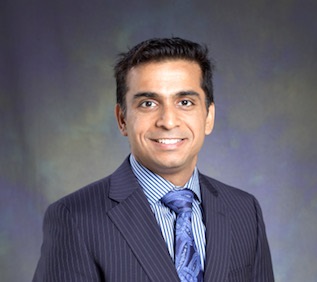 Munish Sharma
Munish Sharma, OD MD FAAO is Assistant Professor at Western University of Health Sciences, College of Optometry. He completed his medical school and residency in Ophthalmology in India followed by fellowships in Pediatric Ophthalmology and Adult Strabismus at Johns Hopkins University, in Pediatric Ophthalmology at Children's Hospital in Washington, D.C. and in Refractive Surgery at Boxer Wachler Vision Institute in Beverly Hill, CA. He has completed Optometry Training at SUNY College of Optometry, New York and a residency in Refractive and Ocular Surgery/ Ocular Disease at Omni Eye Services of New Jersey. His area of interest has been diverse in ocular disease including Intacs, corneal crosslinking, adjustable strabismus Surgery and higher order aberrations following LASIK surgery. He is a course leader for a posterior segment course in ocular disease and systemic disease and is also a course leader for a retina/posterior segment in surgical eye care and ocular manifestations of systemic diseases at Western University of Health Sciences.
---
Nastaran Simarasl
Dr. Nastaran Simarasl is an assistant professor of Strategic Management in the College of Business Administration at Cal Poly Pomona. One of Dr. Simarasl's passions is to help entrepreneurs establish successful and sustainable businesses. Her research on women and immigrant entrepreneurs has won awards from national and international institutions. Before moving to California, she maintained an active role in Tennessee's entrepreneurial ecosystem. She is currently involved in Claremont's Chamber of Commerce.
---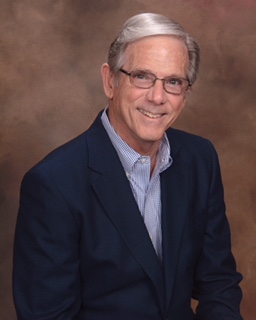 Dennis Wright
Dennis has actually had two careers: 30 years with an international consumer finance company, most of which were in B2B sales and sales management roles in locations throughout the country, and nearly 15 years in procurement for a national mortgage company, and later a global engineering company, which included leasing retail and office space. After retiring, he joined Orange County SCORE as a Small Business Mentor and also served as Chairman of their Advisory Board Services group, then Chairman of the chapter itself. He is now the District Director for the Los Angeles, Ventura, and Santa Barbara counties.
---
Panelists
---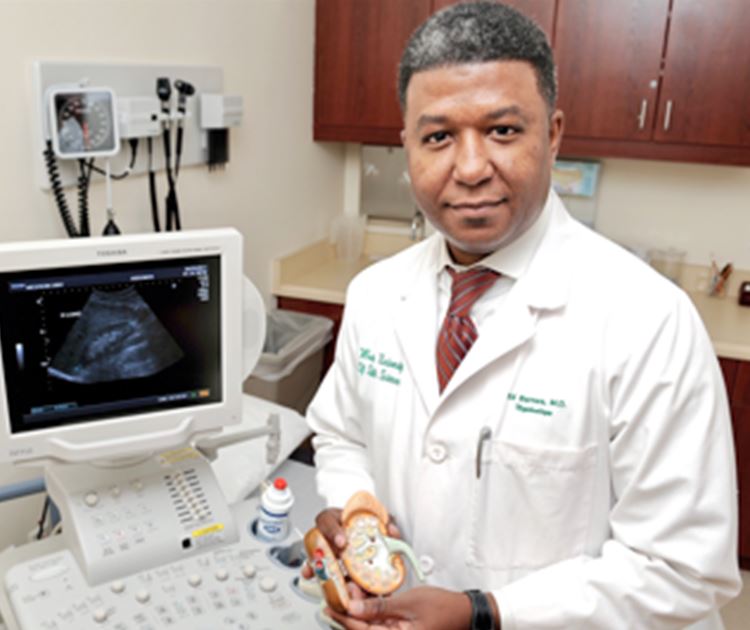 Ed Barnes
Dr. Edward Barnes is a graduate of Whittier College in Whittier, California where he earned a degree in Biology, and then migrated to Kansas City, Kansas to earn his medical degree from University of Kansas School of Medicine. He won a four year Army Scholarship while in medical school and he completed his internship and residency with the Army at Brooke Army Medical Center in San Antonio, Texas. Dr. Barnes successfully completed his Nephrology and Hypertension Fellowship at Walter Reed Army Medical Center in Washington, D.C. He is a Veteran of Operation Iraqi Freedom, serving as a Battalion Surgeon for a tank unit commanding 32 medics and providing care for over 1,000 soldiers.
Dr. Barnes was honorably discharged from the Army in 2010 when he joined Western University of Health Sciences to become the Director of Renal Services for the Western Diabetes Institute, a multi-specialty group in Pomona, California. He is currently the course director for the Renal System in the second year curriculum and is currently a member of the COMP curriculum committee. Dr. Barnes is dedicated to educating the future physicians of America through innovative teaching styles and integrating technology. During his tenure at WesternU, he has given educational symposia lectures at Loma Linda University, at regional conferences with the American College of Physicians, and at the University of California at Irvine. He has also spoken at symposia as close as Portland, Oregon and as far as Shijiazhuang, China.
---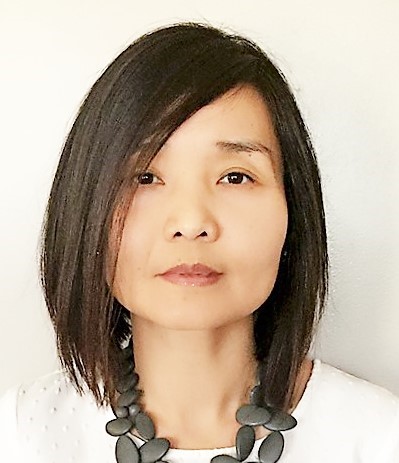 Gina Ferriere
Gina Ferriere is a regulatory professional with more than seventeen years of experience in the Quality and Regulatory Affairs sector of the medical device and pharmaceutical industry from startup to full-scale manufacturing operations. She has worked in both the U.S. and European pharmaceutical and medical device industries. She received her MS in Regulatory Affairs for Drugs, Biologics, and Devices from Northeastern University and is the founder and CEO of Grivot & Lee LLC as well as Savate, a sub-entity of Grivot & Lee LLC. She believes in higher education and serves as a board member of JSKY nonprofit scholarship organization, which aims to provide financial support to students who are immigrants or children of immigrants in their pursuit of higher education. She is passionate about technology and developing entrepreneurship and leadership capacity of students as well as professionals, including women for STEM. She volunteers her times to support Southern California Biomedical Council (SoCalBio) Trade Associate to foster and promote innovation ecosystem of California bioscience industry.
---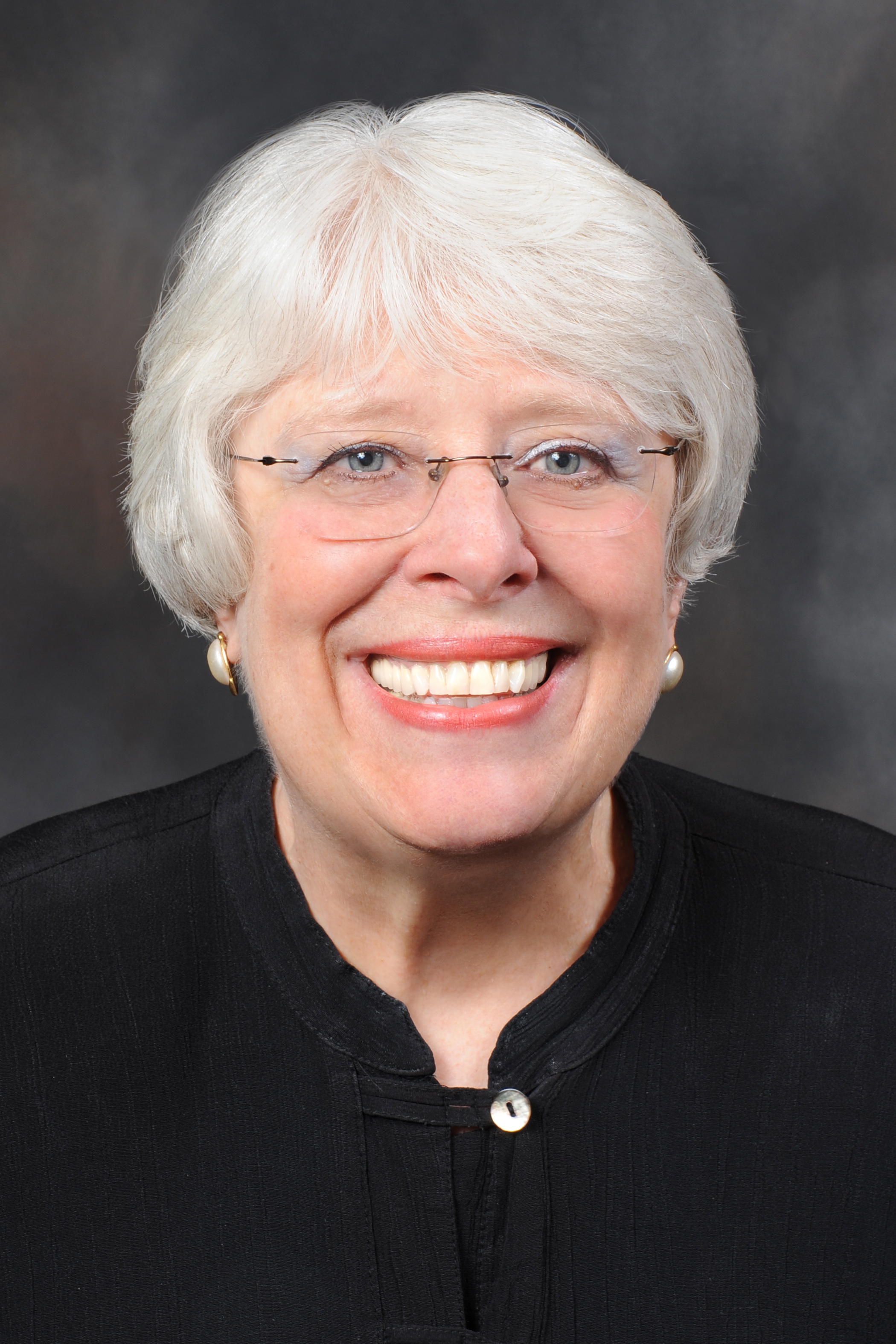 Shirley Johnston
Dr. Shirley Johnston was the founding dean (1998–2007) of the 28th College of Veterinary Medicine in the United States, the College of Veterinary Medicine at Western University of Health Sciences, in Pomona, California. From 2007-2009, Dean Johnston served as the Vice President of University Advancement at Western University. She was educated at the University of Washington, Seattle (BS Zoology, 1967), the Washington State University, Pullman (DVM, 1974), and the University of Minnesota, St. Paul (PhD, Theriogenology, 1981). She is a diplomate of the American College of Theriogenologists, the veterinary specialty board for animal reproduction, and served as its first woman president. She was Director of Scientific Research for Found Animals Foundation, Los Angeles, California, from 2009 until her retirement in 2016.
She has more than 30 years of academic faculty and administrative experience in veterinary medicine, focusing on canine and feline reproductive endocrinology. She established and led the endocrine laboratory and the small animal reproduction clinical services at the College of Veterinary Medicine at the University of Minnesota (1975-1996), and has lectured on canine and feline reproduction to more than 10,000 veterinarians on six continents. She is the senior author of Johnston SD, Root Kustritz MV, Olson PNS: Canine and Feline Theriogenology, WB Saunders Co., Philadelphia, 2001.
Her honors include the Norden Award for Distinguished Teaching of Veterinary Medicine (1984, 1988), the Distinguished Service Award, Association for Women Veterinarians (1992), and the David E. Bartlett Award from the American College of Theriogenologists (2000).
---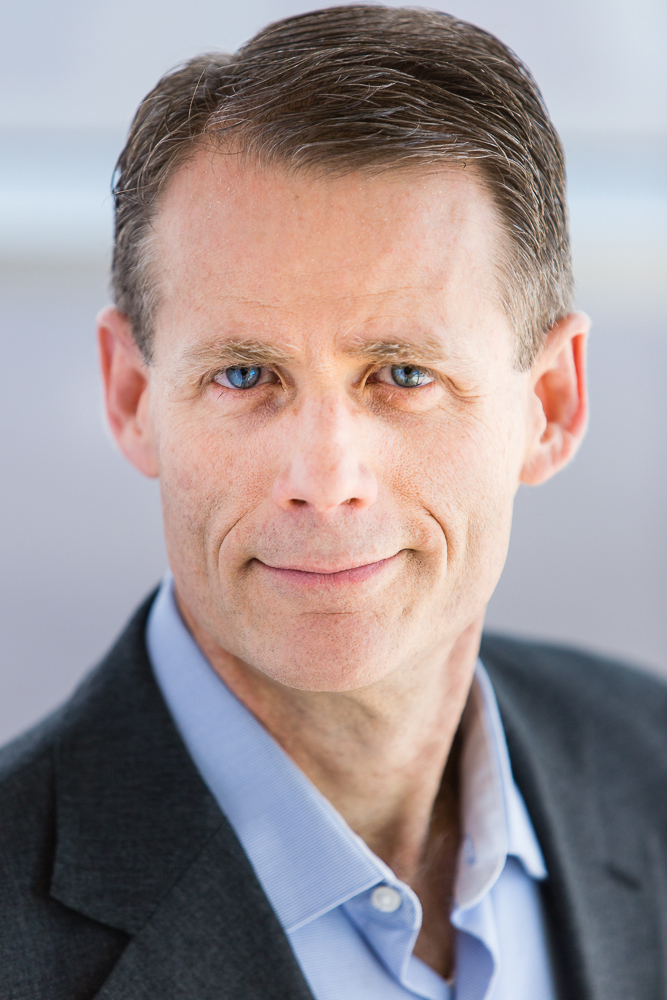 Tim Kippen
Mr. Kippen is an engineer and business owner with over 30 years of experience providing data recording solutions for extreme product testing. After graduating from Cal Poly Pomona in 1989 with a B.S. in Engineering Technology, he co-founded Diversified Technical Systems in 1990 to develop crashworthy data recorders for occupant safety testing.
With over 25 years in engineering and product design roles, he has contributed to hardware, firmware, and software solutions for more than seven generations of DTS on-board data recorder products and accessories. These award-winning products are used every day around the world in automotive, aerospace, biomechanics, military, blast, and sports/recreation testing—often in extreme conditions.
In addition to his role on the DTS Board of Directors, he has managed company functions at the executive level, including engineering, operations, and technical support and currently supports the product development team as CTO, Engineering.
---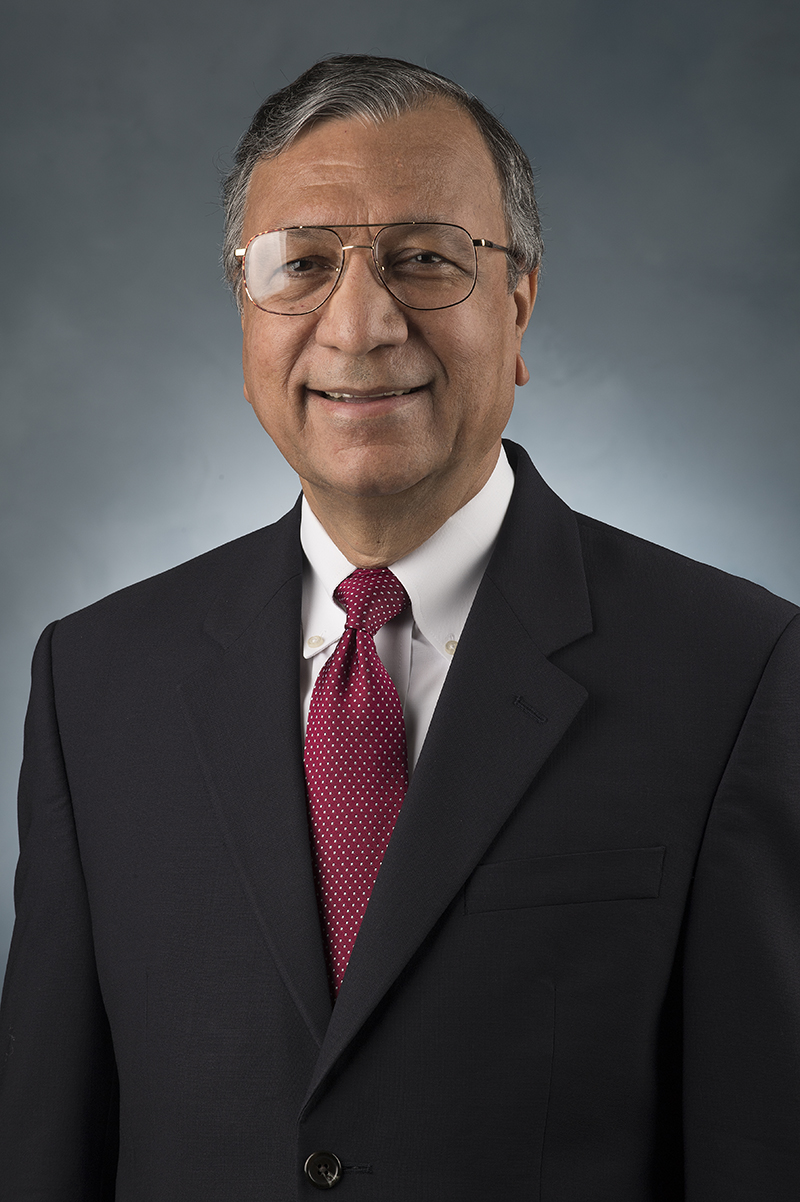 Sadiq Shah
Dr. Shah is the Associate Vice President for Research, Innovation and Economic Development at California State Polytechnic University at Pomona. Previously, he served as the Vice Provost for Research at The University of Texas - Pan American with responsibilities for managing, directing and grow-fluiding the research, scholarship and creative activities as well as technology transfer efforts on campus. He also served as the interim Vice president for Research at The University of Texas – Brow-fluidnsville. He served on the transition team for the consolidation of the two universities into The University of Texas Rio Grande Valley (UTRGV) and created a consolidated Office of Research for the new university. His academic leadership experience includes responsibilities for sponsored programs, research compliance, technology transfer, entrepreneurship center network, a research & development center with 22 technology based companies and three research institutes, and a center for the application of information technology, as well as the centers focused on economic development efforts. Dr. Shah's efforts helped facilitate the start-up of 26 companies in academia and increased research dollars from ~$17 million to $70 million at UT Pan American. After receiving his doctorate in chemistry from Washington University, St. Louis, in 1986, Dr. Shah joined Petrolite Corporation as a Senior Research Chemist with responsibilities for New Technology Development. In 1991, he joined Calgon Vestal Laboratories, a subsidiary of Merck Pharmaceuticals, in St. Louis as a Group Leader for Product & Technology Development. The ownership of the company evolved from Merck to Bristol-Myers Squibb and then STERIS Corporation. Dr. Shah's responsibilities with the company evolved in management of the R&D efforts in Infection Control, Wound Management, Decontamination, Product and Process Development and the Engineering group with responsibilities for product delivery technologies. Dr. Shah has been responsible for guiding the development of 20 new products from concept to launch and 7 technology platforms. Dr. Shah has 19 patents and has edited three books, written book chapters, and published 40 research articles and other articles related to technology transfer.
---
---