3D Printing at the iLab
Would you like to hold a physical copy of your designs? We know you want to! The iLab provides free 3D printing for students. Come to the iLab during the 3D printing office hours or get certified below.

*Please log your 3D printing hours here.
---
Come to the iLab for
3D Print Training
Design tips for 3D Printing
Printing Your Own Creations
3D Printing Hours
Classes on scheduled dates at the iLab or Maker Studio
Must Register Above Before Taking Class
Our Printers
Monoprice Select Mini v2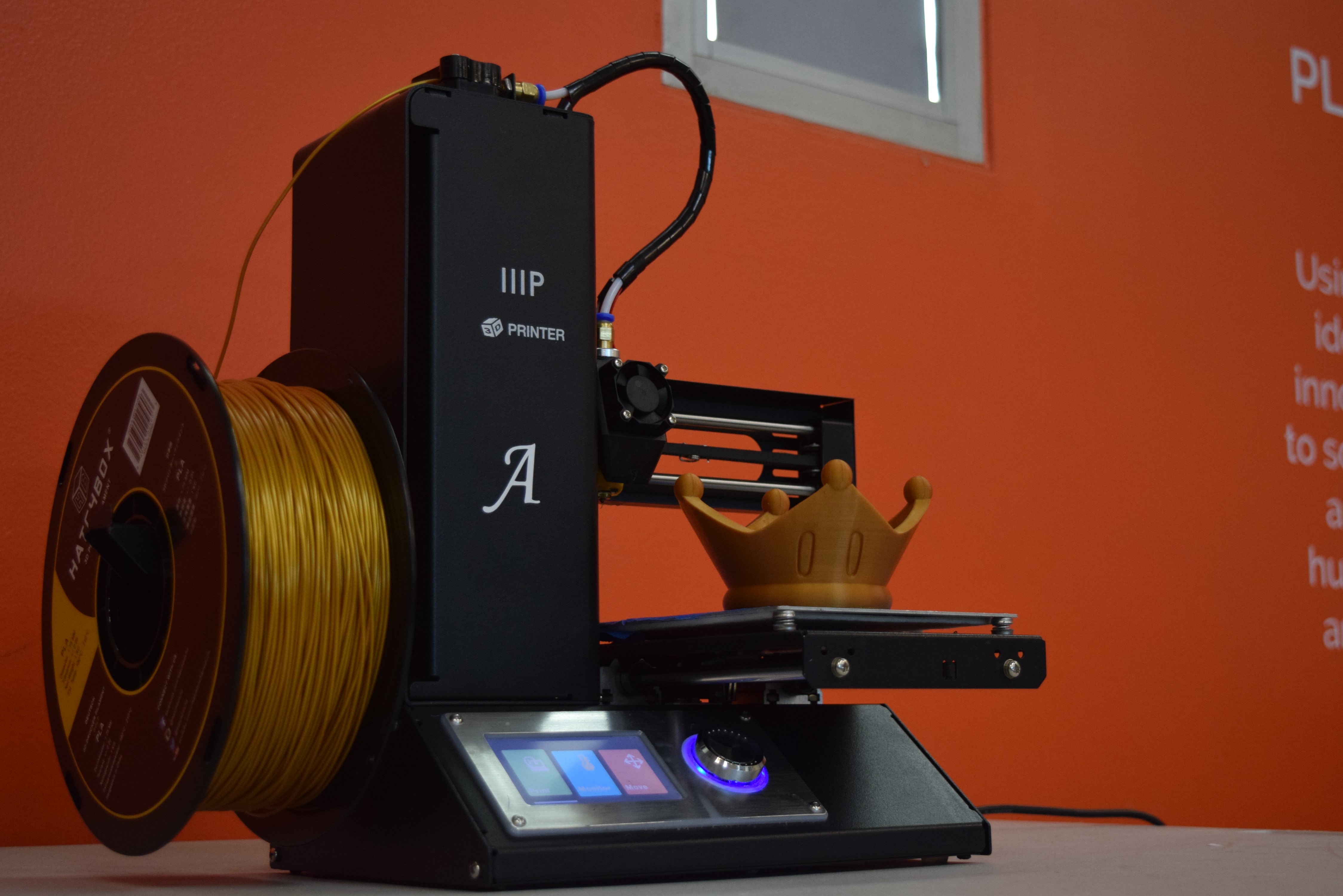 Build Volume: 120x120x120mm
Max Resolution: 100microns (.1mm layer height)
Materials Provided: PLA
Ultimaker extended 2+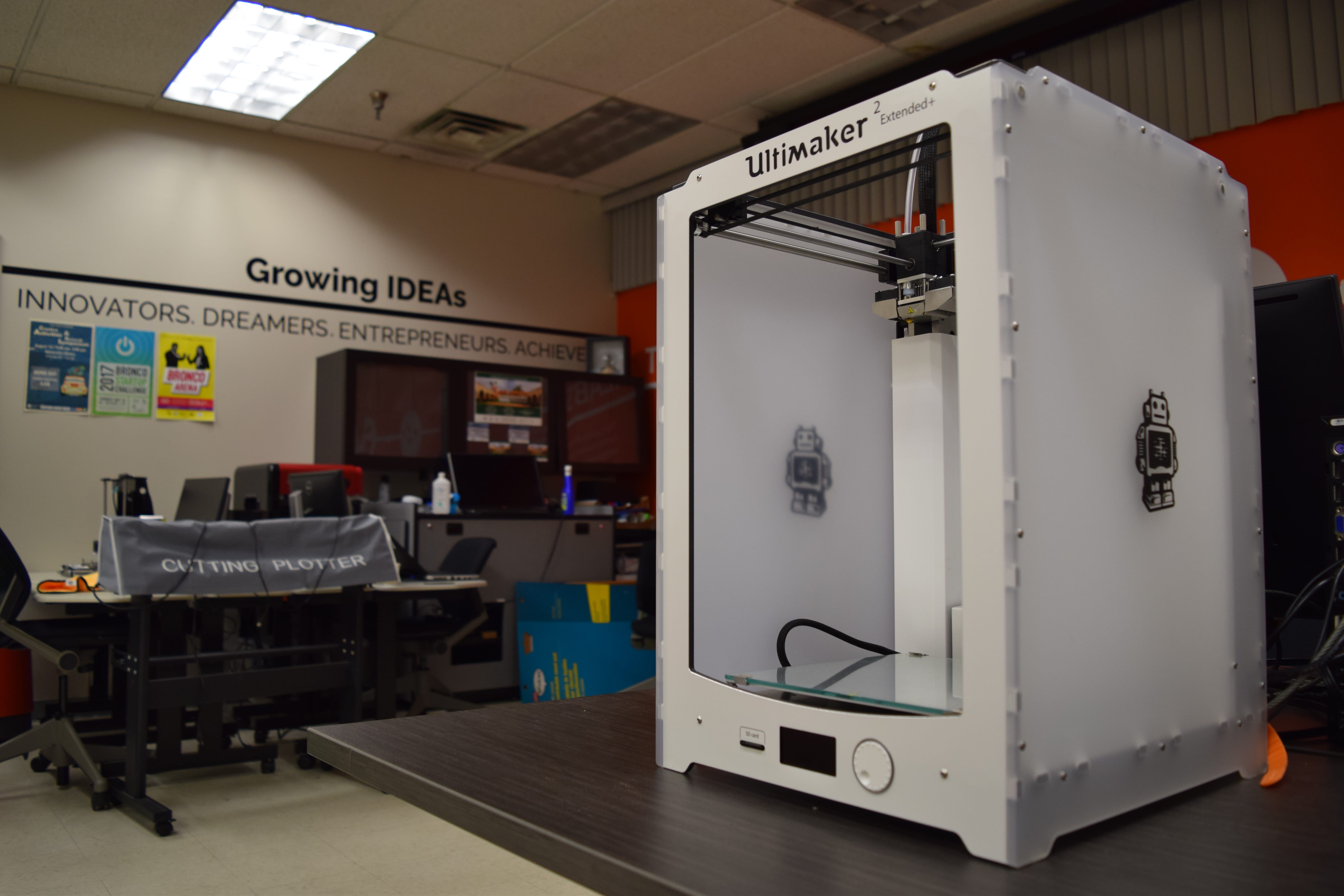 Build Volume 223x223x305mm
Max Resolution: 20microns (.02mm layer height)
Materials Provided: PLA, ABS, PETG, TPU
Frequently Asked Questions
How do I go about printing at the iLab?
Here at the iLab we require everyone to print their own parts, so everyone must be certified to use the 3D printers. If you are not currently certified to use our printers, weekly classes are provided after iLab hours. Please look [here] for this semester's dates and times. Walk-ins are allowed!
What if I already know how to 3D print/have used a 3D printer before?

What if I can't attend the scheduled time for the weekly classes?
Make an appointment with Tucker to schedule a time to give you the orientation. Also make sure to give yourself at least an hour and a half to learn all of the material.
When can I use the 3D printers?
After you get certified, you can use the printers any time during our iLab hours, which are Monday - Friday 8 a.m. to 5 p.m. 3D printers are first come first serve.
How many hours are provided of free 3D printing?
We provide 30 hours of free 3D printing per semester. If you go over your 30 hours, we suggest you attend some of our iLab sponsored events for more hours of 3D printing. If you cannot attend any events then we suggest that you bring your own filament.
What printers are in the iLab?
There are 4 Monoprice Select Mini V2s, and one Ultimaker 2 Extended +.
What are the sizes of the build plates of the printers?
The Monoprice's have a build plate that is 120x120x120 mm. The Ultimaker has a build plate of 8x8x12 inches in xyz respectively.
What materials do you provide for the 3D printers?
We mainly provide PLA for all of our Monoprice printers. We provide PLA, ABS, PETG, and TPU for the Ultimaker. If you would like to use a different material that the Ultimaker can print you can use our printers, however you must provide this material yourself.
Can I directly print a Solidworks file?
No. Please convert your file to a .STL, .OBJ, .X3D, or .3MF before processing through Cura. For more information please attend the orientation for 3D printing certification.
Is Cura provided on the computers?
Yes! Some of the computers in the iLab have Cura on them, so if you have a converted file type you can use our computers to translate it to the printers.
Can I just have someone who works at the iLab print my parts for me?
No. The iLab does not do any printing commissions for anyone. If you want to print something at the iLab, you will need to take to get certified and print your parts yourself.
Can I have a friend pick up my 3D printed parts?
Yes! But you are responsible for all of your own prints, so whoever picks up your print or whatever happens to it is on you.
Do my prints have to be school related? Is there any limitations to what I can and cannot print?
You can print anything you would like here at the iLab!