COVID-19 Closure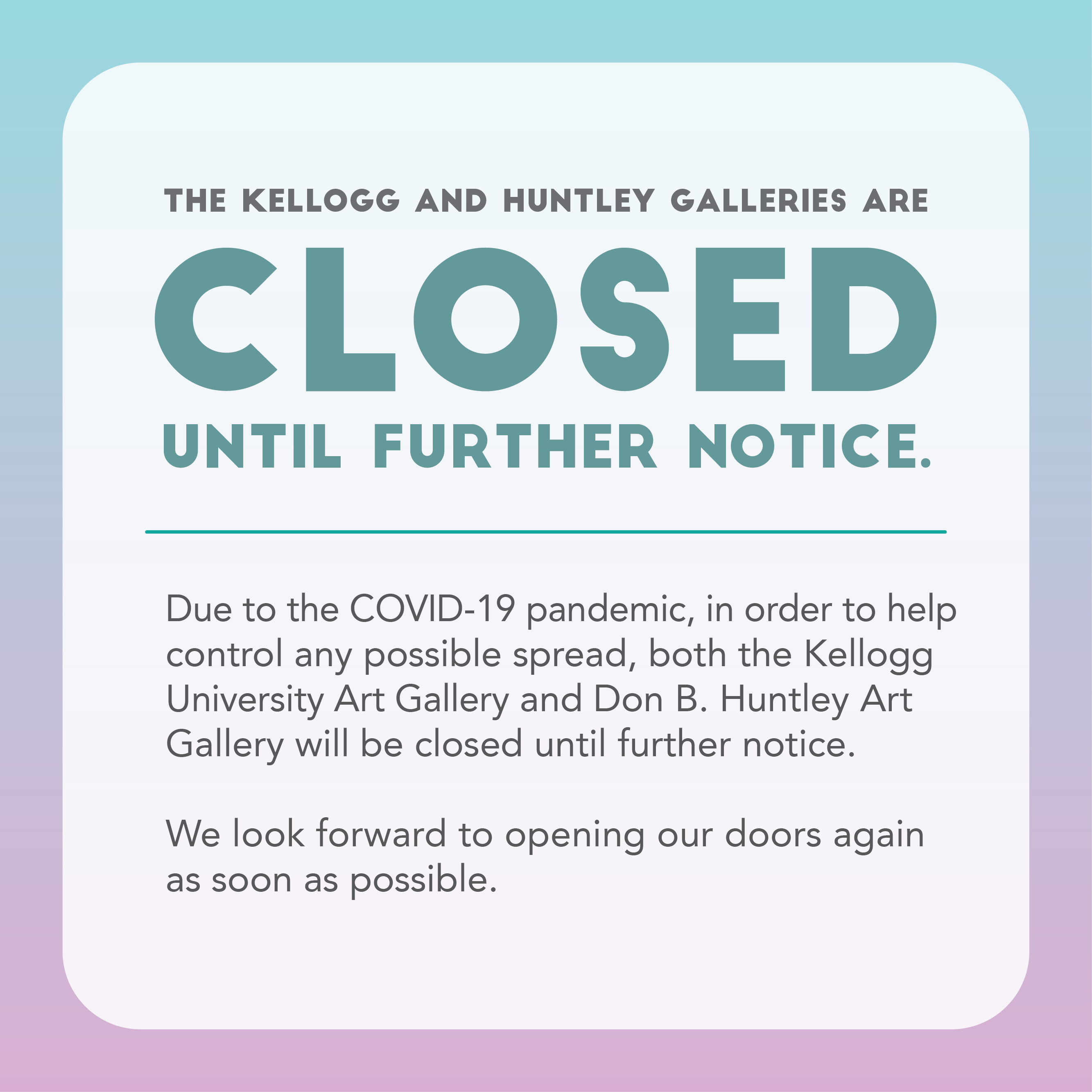 COVID-19 Closure Alert

Gallery Closure as of March 17, 2020
All Galleries' operations continue on a remote basis. 
Please continue to stay engaged.

Social media and websites will remain active as we continue to
develop exciting future exhibition programming!
At the official CPP Health Alert website you'll find up-to-date information about campus status, important announcements, health advisories, and frequently updated information for students, faculty, staff, and members of the public.
CPP Health Alert