Programs and Events
Preview Day
Preview Day is for African American/Black, Latino/Hispanic, and Native American/Indengnous male graduating high school seniors who have accepted admission to Cal Poly Pomona. We offer each student and up to 2 guests access to: one-day parking, continental breakfast with a club/resource fair, culturally relevant workshops, lunch with a student panel, and a campus tour. This event is free of charge for participants! Based on our survey last year, 98% of attendees felt "More" confident about attending Cal Poly Pomona as a result of attending Preview Day
Kin Groups
Project SUCCESS students are organized into Kin Groups (4 - 7 students) by academic college and ethnicity. Each kin group is guided by a Kin Group Leader (1 Faculty/Staff) and a Project SUCCESS Intern (upperclassmen mentor).
Project SUCCESS Interns
Project SUCCESS Interns (PSIs) serve as upperclassmen mentors to current Project SUCCESS students. As alumni of the Project SUCCESS program, the PSIs have completed one-full year participation in Project SUCCESS and work 5-10 hours a week to support the new cohort. PSIs work closely with faculty, staff, and students across Cal Poly Pomona to support first-year students' academic transition and sense of belonging. Based on the understanding that peer mentorship is a highly effective in regards to retention, the PSIs play a critical role in the overall success of our program.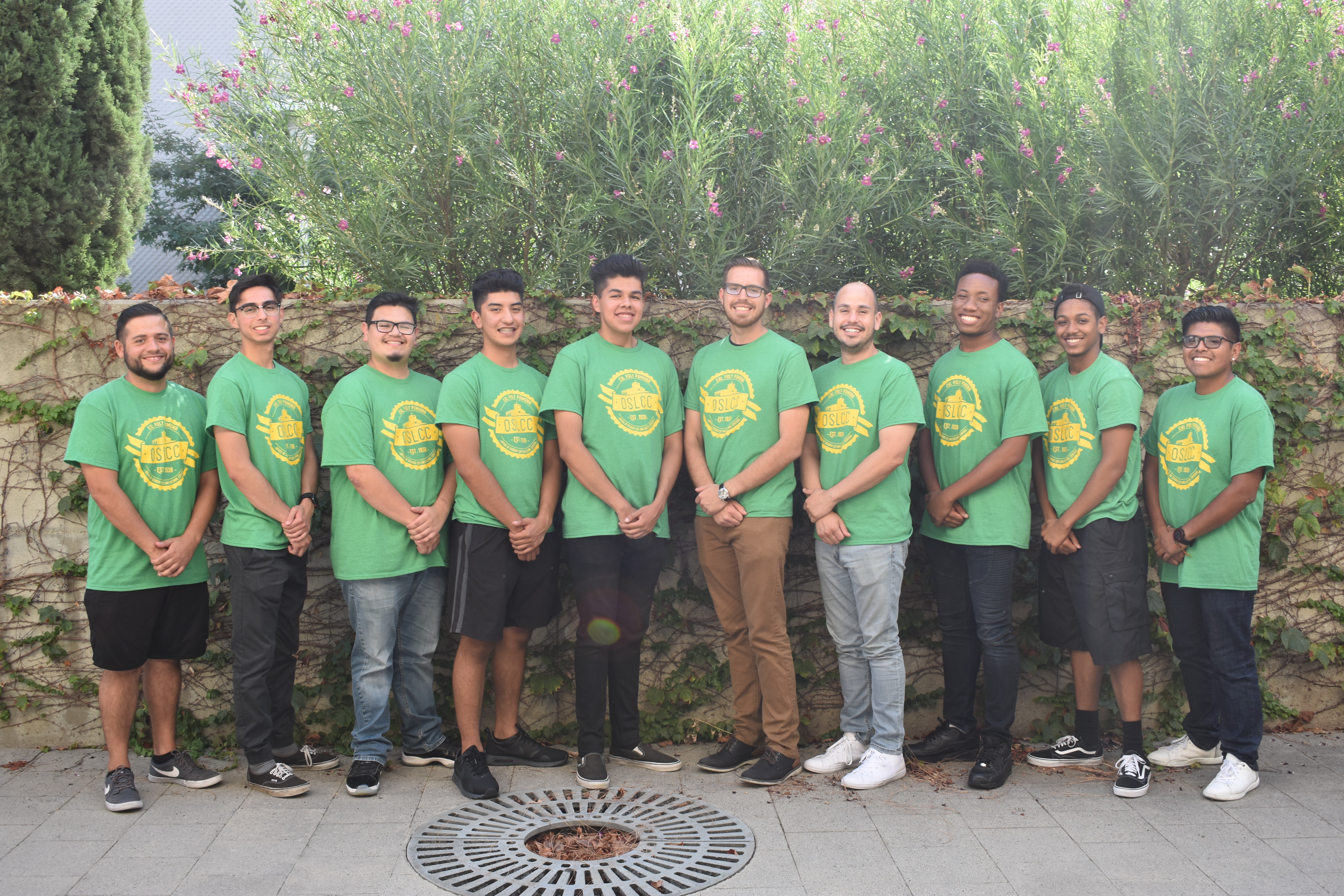 Course Credit
Project SUCCESS students register for a 2-unit independent study course in the Ethnic & Women Studies (EWS) department as well as EWS 280S which is a 4-unit general education course which fulfills General Education Requirement Area E. The Kin Group and Kin Group Leader decide when, where, and how long each group will meet for the class. Please be aware that these Kin group meetings are scheduled around students' class and work schedule. In terms of the course assignments, some examples are to write reflection journals, watch success videos, meet with mentors, and one final group project per term. 
Community Gatherings 
Once a month, all kin groups come together for Community Gatherings, which are one-hour long workshops with culturally relevant content that help to set up the students for success. We host Community Gatherings each semester from 1:00pm – 2:15pm during our scheduled class meeting time. Examples of Community Gatherings include: Academic Excellence, Professional Development, StrengthsQuest, and Community Cultural Wealth. 
Social Gatherings
In addition to helping students be academically successful, Project SUCCESS is all about creating a sense of belonging and community among men of color students, staff and faculty in and outside of the classroom. We do this by creating large quarterly events that encourage interaction and activities that promote teamwork, brotherhood, and scholarship. Examples of Community Gatherings include: Video Game Day, Escape Room, Pool/Pizza Party at the Bronco Recreation and Intramural Complex.
Book Stipend
Thanks to the California Community Foundation, our Project SUCCESS scholars are awarded a book stipend of up to $200 each semester to purchase their textbooks and academic materials through our Bronco Bookstore. The Book Stipend is named The Byron Book Fund, named after our Project SUCCESS founder and former Director, Dr. Byron E. Howlett. 
Free Academic Tutoring
Project SUCCESS scholars also have access to free tutoring thanks to a partnership with the Educational Opportunity Program's (EOP) Tutorial Services. This allows students to gain a better understanding of their course material by connecting them with trained upper division students who have prior experience in the course. One-hour appointments are available Monday-Friday from 8:00am – 5:00pm. Students have the option to create one-time appointments as well as on-going weekly appointments.   
Priority Registration
Project SUCCESS scholars are also highly encouraged to apply for the CPP Pledge Program, which offers priority registration so that they may graduate within 4 years.