While on Campus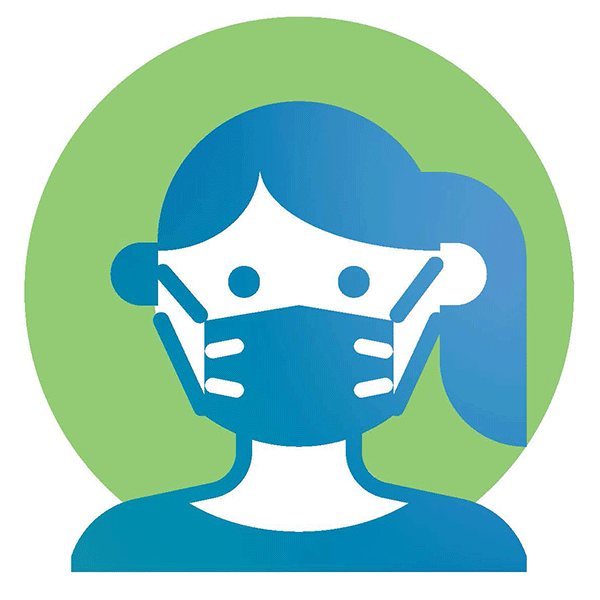 1. Wear a Face Mask
Individuals are required to wear a face covering or mask over their nose and mouth while indoors on campus. Masks are not required outdoors, unless in crowded environments where physical distancing cannot be maintained.
Visit the Face Coverings Page For Details
If you require an exemption to wearing a face covering and/or would like to request a face shield due to a documented disability or legitimate medical reason, please contact: 
Students:
Disability Resource Center
Employees:
ADA Coordinator
2. Practice Physical and Social Distancing
Avoid crowds, confined spaces and close contact with others. It's recommended that we maintain at least 6 feet of distance from others.
Being within approximately 6 feet of a person with a confirmed or suspected COVID-19 case for a prolonged period of time (greater than 15 minutes over a 24 hour period) increases your risk for COVID-19.
3. Maintain Personal Hygiene
It is important that you not only wash your hands often, but avoid touching your face, surfaces that are touched by others, and sharing food, drinks and other materials. In the event where handwashing is not practicable, you can use hand sanitizer containing at least 60% alcohol and must be rubbed into the hands until completely dry.