COS Advising
Currently, the College of Science Advising Center is working remotely. Please view our  COVID Advising page  for more information. To find out more information about our vision, mission, core values, and staff members please visit our Student Success page.
COS Advising Structure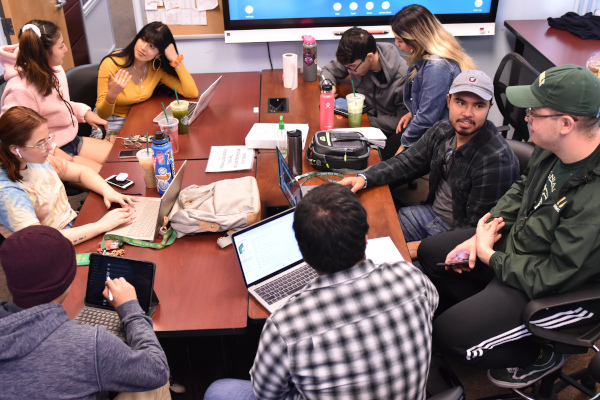 What can the COS Staff Advisors help you with? Please view this Advising Chart to see the College of Science Advising Structure. Before you meet with an advisor in our office, we will ask that you complete the Academic Success Worksheet. 
The Advising Center often partners with faculty advisors and department chairs as well to better support students. Please find the department websites and information here:   Biological Sciences, Chemistry & Biochemistry, Computer Science, Geological Sciences, Kinesiology & Health Promotion, Mathematics & Statistics, Physics & Astronomy 
Articulation Agreements for Community College Coursework
Are you a current CPP student thinking of taking a course over the summer at a local community college? Go to Assist.org or visit CPP's Semester Articulation Agreements. Please always consult with an advisor in our office before taking courses.
Curriculum Sheets & Roadmaps
To view your curriculum sheet visit the Academic Programs page here, select the year you began, your College, and your major.
If you are under the quarter curriculum, we would recommend using your department conversion guides and the University's conversion guide.  If you entered CPP in Fall 2018 or were transitioned to the semester curriculum, please view the following flowcharts. 
CPP Pledge/ Promise Programs
The COS Advising Center handles the pledge/ promise programs. Please also view the university's website  for further information. 
General Education Information
If you are quarter student following the quarter curriculum, please use the following GE Tool to discover the appropriate GE's needed to graduate.
If you are a semester student following the semester curriculum, please view the GE list through the catalog for your curriculum. 
Graduation & Commencement Information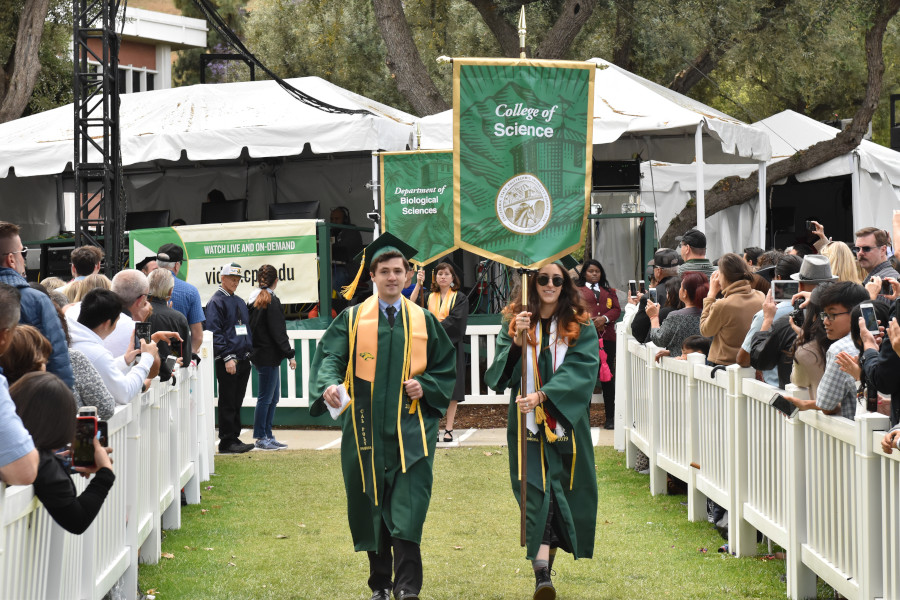 If you are in your last semester at CPP, completing all of your degree requirements you will need to apply for graduation in order to receive your degree, please view the Graduation Application Timeline.
If you will not be completing your degree requirements by the end of the Spring semester and only have 8 quarter or 6 semester units left, you can apply for Early Commencement Participation. This allows you to walk in the graduation ceremony and return to CPP in summer or fall to finish your remaining units.  To learn more, please visit the Early Commencement Participation.
GPA Calculations
To calculate your GPA, you may use the following GPA calculator.
Office of Student Success
For self-service tools, guides, resources, and more please view CPP's Student Success Central.
Registration Information
To find out more information on:
Every effort has been made to provide students with the most accurate information for advising purposes. However, this information may be amended or changed at any time. Please continuously check your CPP email for updates. Should you have any questions regarding the above information, please feel free to contact the College of Science Advising Center.  Webpage last updated: January 2021