About the Department
The Department of Physics and Astronomy prepares students for a variety of career paths, including graduate programs in physics, astronomy, engineering and related fields; teacher certification; and research jobs in industry and at national laboratories. Our majors learn principles of physics through a curriculum that builds strong quantitative and analytical skills and offers many opportunities for undergraduate research. According to the American Institute of Physics (AIP), our department is ranked in the top 1% nationally for number of B.S. degrees in physics, and we are ranked third nationally for number of physics graduates from underrepresented minority groups. For more information about our department, please check the links below.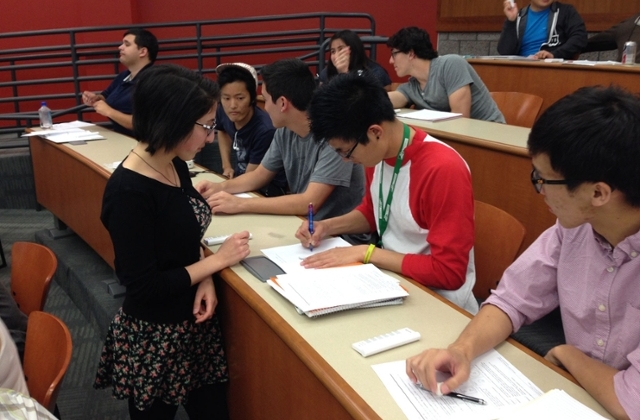 A Learning Assistant helps students work collaboratively in class.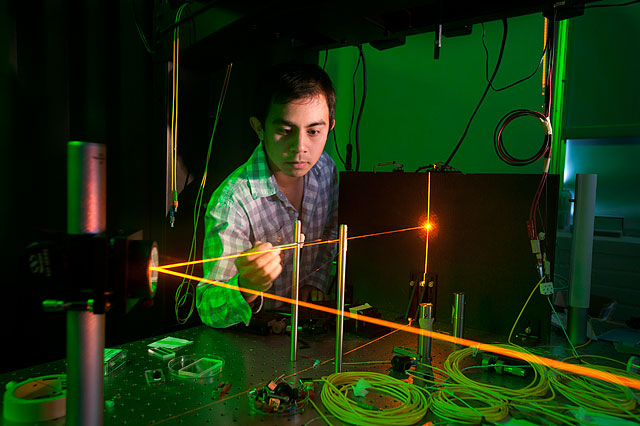 A former Physics student, Michael Medrano, conducted research on optical fiber sensors.