Bronco Family Ambassadors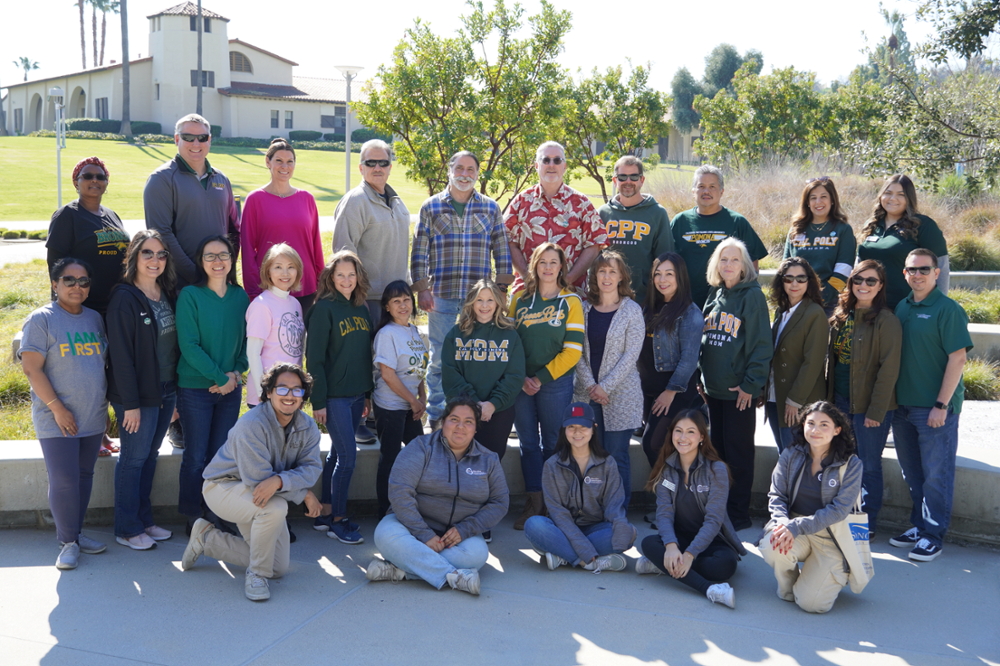 Make a Difference!

Bronco Family Ambassadors are a volunteer advisory group of parent and family members of Cal Poly Pomona students who support their student's college experience and volunteer to help the CPP community.

Family Engagement is Important
Parents and families play an important role in their student's educational journey. One student's experience at Cal Poly Pomona will differ from other students, which means the ways in which that student is supported will differ between students and their families. No matter your hometown or country, or family make-up, every family member possesses life skills and knowledge that support their student's college experience.
Your involvement enriches the services, resources and programs sponsored by the Office of New Student Programs and Family Engagement. As a family member, you bring life experience and culture that we view as assets from which people connect and draw information.
What do Ambassadors Do?

Share their unique perspective as parents, family members and supporters of current CPP students in support of the Office of New Student Programs and Family Engagement's efforts in the areas of outreach and ongoing engagement.

Assist in building a greater sense of community and help provide support to our current and prospective families.

Volunteer to improve the quality of the Cal Poly Pomona experience for students and their families by participating in parent-to-parent panels, providing event assistance and sharing their thoughts, concerns, and suggestions with university staff.

Support growing engagement opportunities for Bronco families by making decisions and carrying out a joint vision regarding events and family involvement at CPP.
Sign Up Form (currently not accepting applications)