Office of Financial Aid & Scholarships
Our Mission
To provide financial assistance to students and families in support of reaching their academic goals.
The Office of Financial Aid & Scholarships 
We are here to assist you with obtaining the finances you need to complete the degree you set out to achieve. We trust this website will provide you with the information necessary to navigate through the financial aid process. What you put into your educational experience is what you will get out of it. Together, let's take the time to invest in your future! Please let us know if you have any questions, comments, or concerns about any information listed. Remember, you are our reason for being here!
Submitting Financial Aid Documents, Made Easy!
Great news!  Students, beginning with the 2016-2017 academic year, you will be able to submit the majority of the required verification documents electronically.  If you are required to submit additional documents, our office will send you a link directly to the forms you need to complete.  We hope you are as excited about this new process as we are.  Within the next 2 weeks, be on the lookout for an email from our office if you are required to submit additional documents.  Don't be alarmed if you do not receive an email.  That just means you are not required to submit any other documents!  Just remember, complete your FAFSA in order to start the application process!
To Apply For Financial Aid (Grants, Loans and Scholarships)
You must complete one of two Financial Aid Applications beginning January 1st each year. Complete your application by March 2. If you miss this deadline, you might miss out on eligible funds!
FAFSA (click for more information)
Dream Application (click for more information)
Bronco Scholarship Application (BSA) (click for more information)
After Filing Your Application (click for more information)
Tips
Here are a few key things to remember when applying for Financial Aid:
Only one application is required, either the FAFSA or Dream Application, not both.
If the FAFSA application priority date (March 2nd) is missed, students should apply as soon after that date as possible to be considered for the financial aid that is still available.
It is recommended that you (if you are required to do so) and your parents complete your taxes before filing the FAFSA; however, if you or your  parents have not filed your tax return, submit the FAFSA using estimated figures. After you and your parents have filed your taxes, you can make corrections to your FAFSA as needed.
If there are errors on your FAFSA, our office might not receive your FAFSA. Be sure to check for errors and make corrections as needed.
Even if you mark the "Work Study" box on your FAFSA, you will still need to apply for Work Study by completing an Information Update Form and submitting it to our office.
Remember, there are two Cal Polys. Be sure to choose California Polytechnic University, Pomona. (If you choose Cal Poly San Luis Obispo, our office will not receive your FAFSA.)
Cal Poly Pomona's school code is 001144.
.
Ask Billy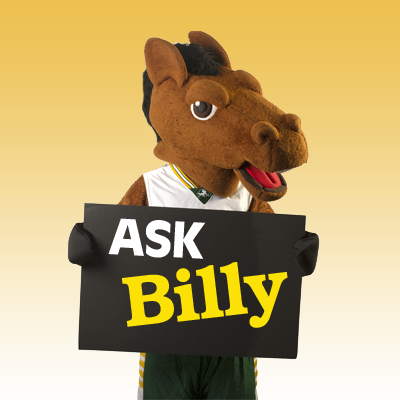 Related Links
Contact Us
Office of Financial Aid
(909) 869-3700
(909) 869-4757