Dr. E'Lisha V. Fogle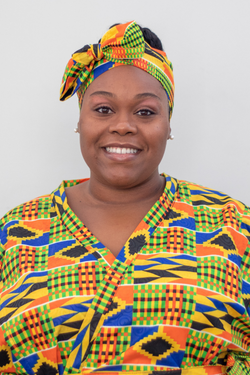 Dr. E'Lisha V. Fogle

Assistant Professor
Virtual Office Hours:
Dr. E'Lisha V. Fogle is an Assistant Professor at the Collins College of Hospitality Management at Cal Poly Pomona. Before joining Cal Poly, E'Lisha began her career as a Food Service Resource Manager with SODEXO, where she worked for three years aiding more than 20 healthcare systems across 13 states. Her passion for service and hospitality was further encouraged after working in industry and observing gaps between service to customers and service to community.
Throughout her academic and professional career, she has interned with Walt Disney World Resorts, Ecotourism Australia, and advised the community-based organization, the Conservation and Tourism Society of Livingstone, Zambia. During her doctoral studies, she instructed several tourism related courses and taught as an Adjunct Faculty at her undergraduate alma mater.
As an emerging teacher-scholar, E'Lisha conducted research in the U.S., Central America, Australia and Africa, with her dissertation work titled, "Rising Black Voices of the Global South: Understanding Locals' Relationship with Tourism in Livingstone, Zambia. Her research focuses on the use of more culturally sensitive methodologies to investigate critical tourism issues related to gender and community participation in lesser economically developed contexts—specifically Africa.
E'Lisha holds memberships with Delta Epsilon Iota and Eta Sigma Delta International Hospitality Honor Society. She enjoys travel, learning about new cultures, dance and music.

Education:
Doctor of Philosophy, Clemson University, Parks, Recreation and Tourism Management
Master of Science, University of North Texas and Centro Agronómico Tropical de Investigacíon y Enseñanza (CATIE), International Sustainable Tourism
Bachelor of Science, Virginia State University, Hospitality Management