Cal Poly Pomona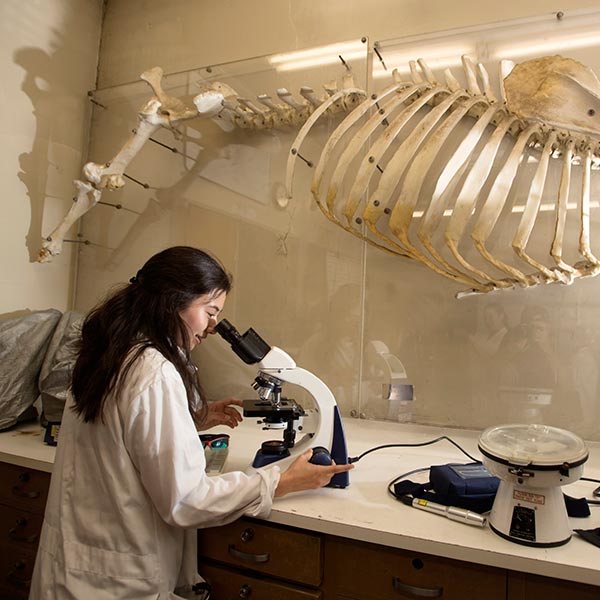 Apply to Cal Poly Pomona
Our history and geography are unlike any other university in the region. Nowhere else can students ride an Arabian horse, practice on a Steinway piano, bring a new product to market, and build a liquid-fueled rocket. The application period for the fall 2019 semester begins on Oct. 1 and closes on Nov. 30.
Apply Now
University News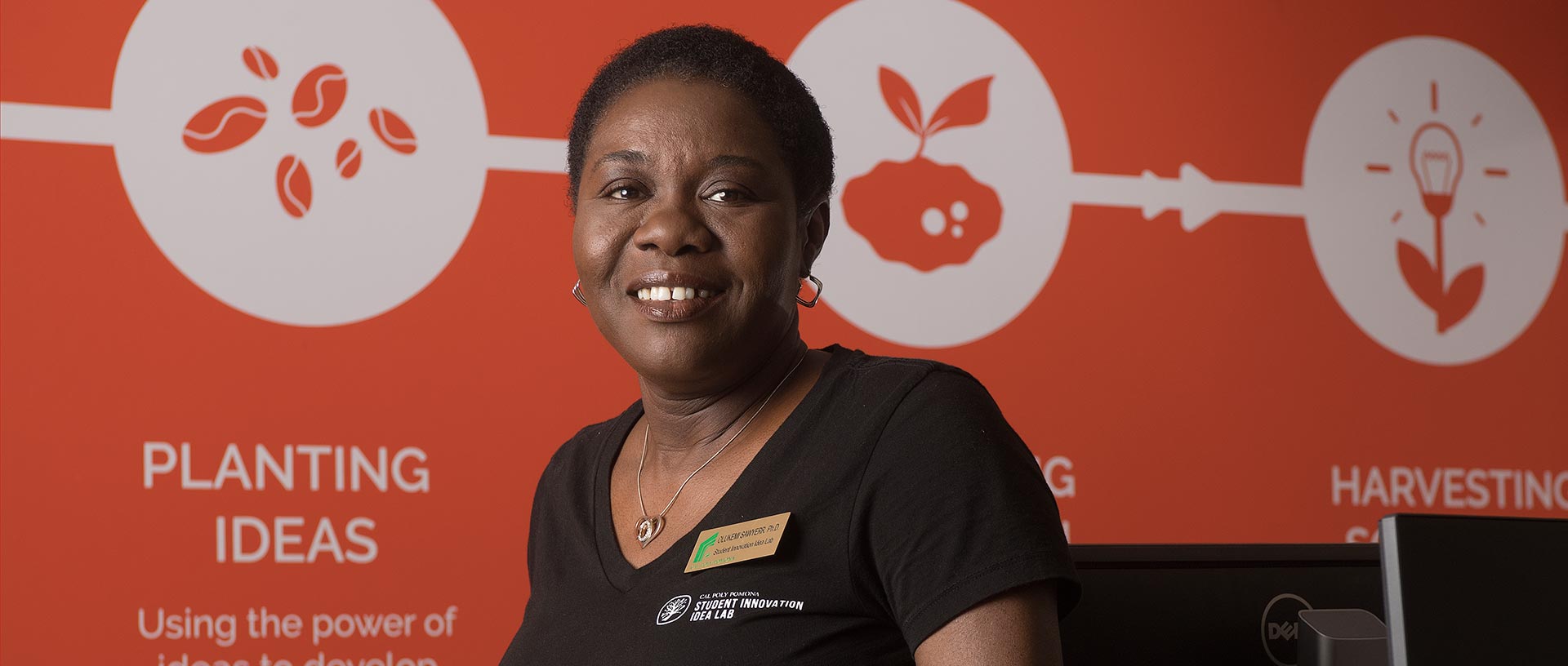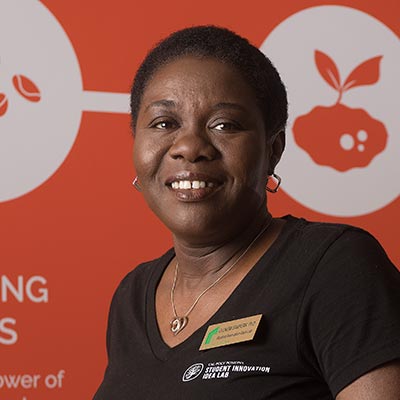 "We want our students to be able to apply their disciplinary knowledge to real-world problems. We want our students to understand that they have the capacity to solve the problems they see every day."
Olukemi Sawyerr
Director, Student Innovation Idea Lab, and Professor of Strategic Management and Entrepreneurship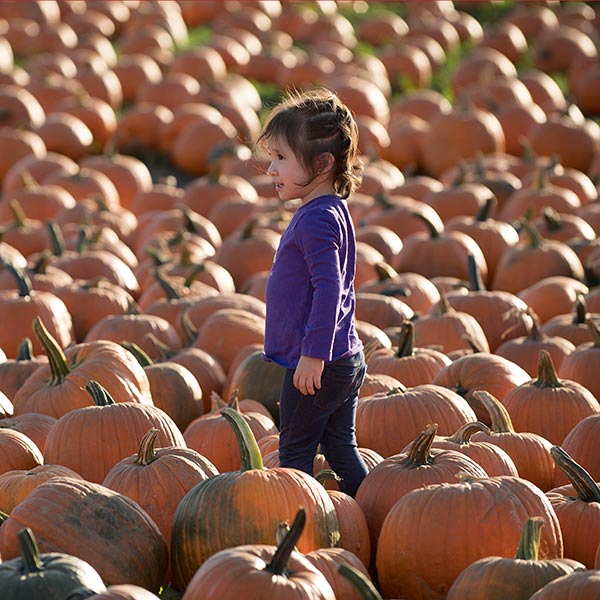 Pumpkin Patch
Our Pumpkin Patch is known as one of the largest in California with over 50,000 Cal Poly Pomona grown pumpkins to fill the huge patch. After the Festival, the fun continues with no admission into the Pumpkin Patch daily. Come play with our adorable farm animals a the Petting Farm or take a pony ride on  Saturdays and Sundays.
Learn More
The BAC Has Your Back
As you're getting ready to register for spring 2019, stop by the Bronco Advising Center to learn about your academic planning tools and for questions about general academic advising, class registration, academic records, financial aid and student accounting.  
Visit the Website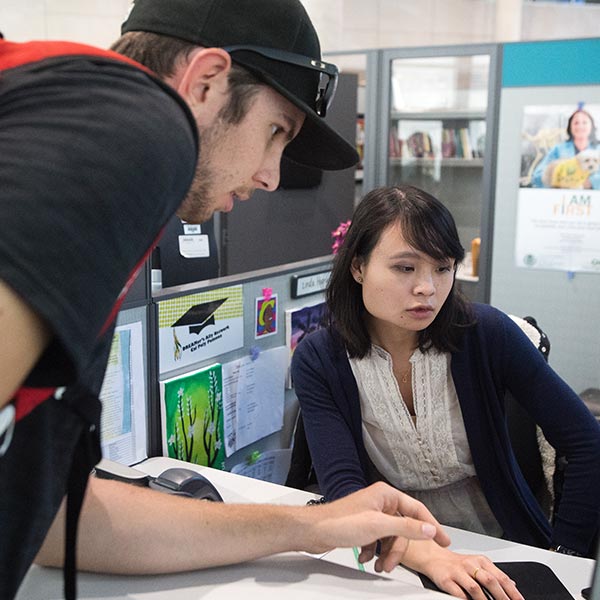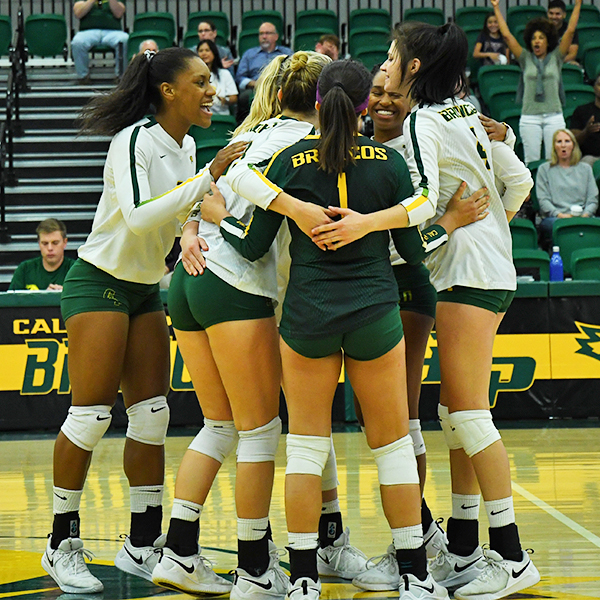 Athletics Putting CPP On The Map
All five of Cal Poly Pomona's intercollegiate athletics teams that compete in the fall are already proving to be national championship contenders. Already a month into the fall schedule, the Broncos are in the midst of their postseason campaign, and the month of October is gearing up to be a thrilling one. You don't want to miss being a part of the action, so visit the Athletics web site for a complete schedule of upcoming home games and events!
Visit the Bronco Athletics Website