Jerald W. Chesser, Ed.D, CEC, FMP, CCE, AAC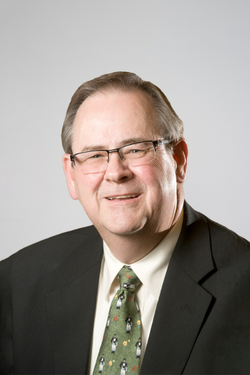 Dr. Chesser is an internationally recognized speaker, author, and educator. He is a Professor Emeritus at The Collins College of Hospitality Management, California State Polytechnic University, Pomona, one of the top hospitality management programs in the United States. Prior to entering academe and consulting he spent more than a decade in restaurant operations, including ownership of a successful restaurant and off-premise catering company. He has taught at the high school, community college and university level. Dr. Chesser's consulting has included the Disney Development Company, Copeland of New Orleans, University of Alaska, National Restaurant Association, and American Culinary Federation. He teaches, researches, and consults in the areas of leadership, human resource development and the culinary arts. His publications include Human Resource Management in a Hospitality Environment; The World of Culinary Supervision, Training, and Management,6th edition; and The Art and Science of Culinary Preparation.   
Dr. Chesser earned his doctorate in leadership at the University of Central Florida. He has earned certification by the National Restaurant Association as a Food Management Professional and the American Culinary Federation as an Executive Chef and Culinary Educator. Dr. Chesser has received numerous honors including membership in the National Restaurant Association Educational Foundation's (NRAEF) College of Diplomates and the American Academy of Chefs. His industry awards include the International Council for Hotel Restaurant and Institutional Education's Chef Herman Briethaupt Award, the Research Chefs Association Lifetime Achievement Award, and the American Culinary Federation's Henry award. In 2016 he received the prestigious Chair's Award for leadership from the National Restaurant Association Educational Foundation. In 2018 and 2019 he was a Hennessy Traveler.