Jerald W. Chesser, Ed.D, CEC, FMP, CCE, AAC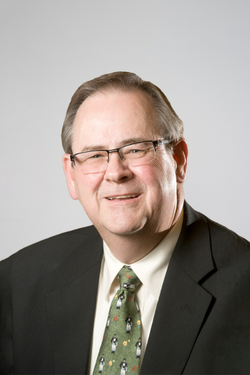 Professor Emeritus
Office: 79-116
Email:  jwchesser@cpp.edu
Phone: (909) 869-3535
Fax: (909) 869-4805
Dr. Chesser is an internationally recognized speaker, author, and educator. He has over 35 years experience in restaurant operations, consulting and hospitality/culinary education. He has taught culinary arts and hospitality management at the high school, community college and university level. His consulting has included the National Restaurant Association Educational Foundation, American Culinary Federation, Disney Development Corporation, and Copeland of New Orleans. His publications include  The Art and Science of Culinary Preparation and  The World of Culinary Supervision, Training, and  Management, 4th edition.   
Dr. Chesser received his Doctorate of Education from the University of Central Florida and is certified by the American Culinary Federation as an Executive Chef and Culinary Educator and the National Restaurant Association Educational Foundation (NRAEF) as a Foodservice Management Professional. He is a member of numerous boards including Immediate Past Chair of the California Restaurant Association Educational Foundation and the Research Chefs Association Certification Commission.  Dr. Chesser has received numerous honors including being recognized as the 2007 American Culinary Federation Western Region Chef Educator of the Year. He is also a member of the American Academy of Chefs and recipient of the distinguished Herman Breithaupt award from the International Council on Hotel, Restaurant Institutional Education.
In 2008, Dr. Chesser has been a presenter, seminar presenter or visiting lecturer for the National Restaurant Association Educational Foundation, the National Restaurant Association Solutions (LLC), the California, New York, Nevada, North Carolina and South Carolina Restaurant Associations, and the Western Hospitality Institute, Montego Bay, Jamaica. Currently, Dr. Chesser is part of the revision team for the NRA ProStart textbook and working on a new text on culinary and foodservice math scheduled for release in 2010.
Dr. Chesser is a Professor at The Collins College of Hospitality Management, California State Polytechnic University, Pomona, one of the top hospitality management programs in the United States. 
Education:
Ed.D. University of Central Florida 1994
M.A. Oklahoma State University 1976
B.A. Oklahoma State University 1972