Linchi Kwok, Ph. D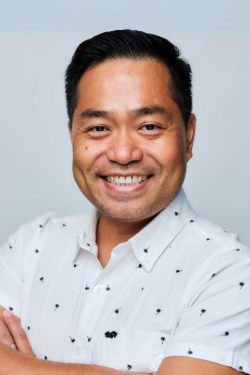 Linchi Kwok is an associate professor at The Collins College of Hospitality Management, California State Polytechnic University Pomona (Cal Poly Pomona) and an adjunct professor at the Sun Yet Sen Business School (SYSBS) in China (top 3 business school in mainland China). He teaches undergraduate and graduate classes in hospitality sales and marketing, human resource management, information technology, service marketing, service operations, and tourism management. Linchi was the Chair of the College's Curriculum Committee during the quarter-to-semester conversion period at Cal Poly Pomona. He currently serves as the Chair in the College's Retention, Tenure, and Promotion Committee and on additional 5 committees at the College and University levels.

Linchi came to Cal Poly Pomona by way of Syracuse University (SU) in Syracuse, New York, where he developed and taught hospitality management courses. Between 2011 and 2013, Linchi was named a Kauffman Professor in Entrepreneurship and Innovation at SU to support the university's initiatives in teaching and research excellence in entrepreneurship and innovation. During his appointment at SU, Linchi also taught a social media class as an adjunct professor at Rochester Institute of Technology in Rochester, NY.


Linchi's research interests include social media, information technology, and service operations. Since 2010, Linchi has submitted 19 grant applications with a total of over $280,000 and received approximately $110,000 internal and external funds to support his scholarly work. Linchi has presented 50 authored/co-authored papers in conferences and conducted over 10 invited presentations on pedagogical strategies, dinner etiquette, and research methods. 

Linchi is a recipient of The W. Bradford Wiley Memorial Best Research Paper of the Year Award at CHRIE and several Best Paper/Proposal Awards in conferences. His research work often appears in high-impact journals in the field. Linchi serves on the editorial board for the Journal of Hospitality and Tourism Research, Cornell Hospitality Quarterly, and Journal of Hospitality and Tourism Insights; he performs ad-hoc reviews for more than 20 hospitality/social science journals and conferences.


Besides his work as a professor and researcher, Linchi is a thought leader in hospitality management. He publishes periodical viewpoint articles about hospitality news and trends on HospitalityNet.org and MultiBriefs.com, in addition to the exposures on mainstream media. Linchi is recognized as an expert in hospitality management at Cal Poly Pomona.  

Linchi holds a Ph.D. degree in Hospitality Administration and an M.S. degree in Restaurant, Hotel, and Institutional Management both from Texas Tech University and an MBA degree from SU. Linchi's professional portfolio also includes several years of managerial and hands-on experience in the hospitality industry in the U.S. and mainland China.