Dr. Sungsik Yoon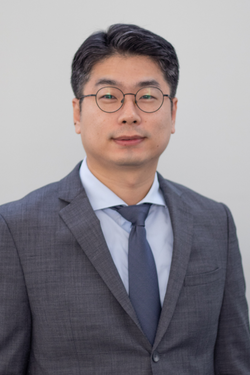 Associate Professor
Office: 79B-2427
Email: sungsikyoon@cpp.edu 
Phone: (909-869-4426)
Fax: (909-869-4805)
Office Hours:
Mon 10am-12pm (Office)
Dr. Sungsik Yoon is an Associate Professor at The Collins College of Hospitality Management at California State Polytechnic University, Pomona (Cal Poly Pomona), where his major teaching areas are accounting and financial management. He joined the faculty of The Collins College of Hospitality Management in fall 2017.
Dr. Yoon was born in Seoul, South Korea. He holds a B.S. in Tourism Management from Kyonggi University, Seoul, Korea; his M.S. in Hospitality Business from Michigan State University; and his Ph. D. in Hospitality Administration from University of Nevada, Las Vegas (UNLV).
Prior to joining Cal Poly Pomona, Dr. Yoon taught courses at UNLV as an instructor when he pursued his doctoral degree. Courses include hospitality financial management and computers applications for hospitality and tourism. He also obtained the Certified Hospitality Educator (CHE) as well as the Certification in Hotel Industry Analytics (CHIA). His professional work experiences in the hospitality industry include various positions such as a part-time server, interpreter, assistant controller, assistant marketing analyst, global exchange program assistant, and founder and CEO of his small online business.
One of the research projects that Dr. Yoon is interested in and currently working on is to identify and analyze the impact of disruptive innovation/technology on the financial decision-making process in a disruptive customer-to-customer (C2C) context (e.g., sharing economy), like Airbnb. He is also involved in a project examining the relationship between hotel guests' fairness perception on pricing and their familiarity with hotel revenue management practices in different business contexts. He is the first or co-author for a multiple number of articles in hospitality peer-reviewed journals. He also served as an ad-hoc reviewer on peer-reviewed hospitality journals such as Cornell Quarterly, Journal of Hospitality and Tourism Technology, Tourism Economics, International Journal of Contemporary Hospitality Management, etc.
Education:
University of Nevada, Las Vegas, Ph.D. (Hospitality Administration)
Michigan State University, M.S. (Hospitality Business)
Kyonggi University, B.S. (Tourism Management)
Teaching and Research Interests:
Accounting for the Hospitality Industry
Hospitality Financial Management
Cost Control
Revenue Management
Information Technology
Sharing Economy
Research Methodology & Data Analysis
Certificates
Certified Hospitality Educator (CHE), American Hotel & Lodging Educational Institute (AHLEI), 2016
Certification in Hotel Industry Analytics (CHIA), American Hotel & Lodging Educational Institute (AHLEI), 2016