Zhenxing (Eddie) Mao, Ph. D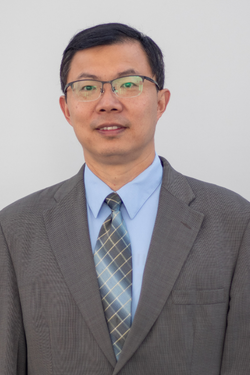 Department Chair and Professor
Office: 79B-2232
Email:  zmao@cpp.edu 
Phone: (909) 869-4849
Fax: (909) 869-4805
Dr. Zhenxing (Eddie) Mao is a Professor with the Collins College of Hospitality Management at California State Polytechnic University at Pomona and is its Department Chair. Prior to joining Cal Poly Pomona, he taught various courses at University of Nevada, Las Vegas.
Dr. Mao has worked in the hotel industry both in the U.S. and China for several years before pursuing his interest in hospitality education. This allows him to bring invaluable working knowledge to the classroom. His teaching and research areas include hospitality finance/accounting, technology and lodging operations.
Dr. Mao holds a B.S. from Zhejiang University in China, an M.S. and Ph.D. in Hospitality Administration from the Harrah College of Hotel Administration, University of Nevada, Las Vegas.