Virtual Schedule of Events
Throughout the first three weeks of the Fall 2020 semester, CPP Fest Live will continue with online programs designed to make you familiar with campus, connect with other incoming students, learn about opportunities to get involved and support your transition to CPP.
These events are hosted on myBAR, CPP's engagement portal that hosts the 300+ clubs and organizations on campus and their events, along with official events hosted by CPP departments. Get familiar with myBAR - it's the best way to get involved with student life during your college experience! 
List of Events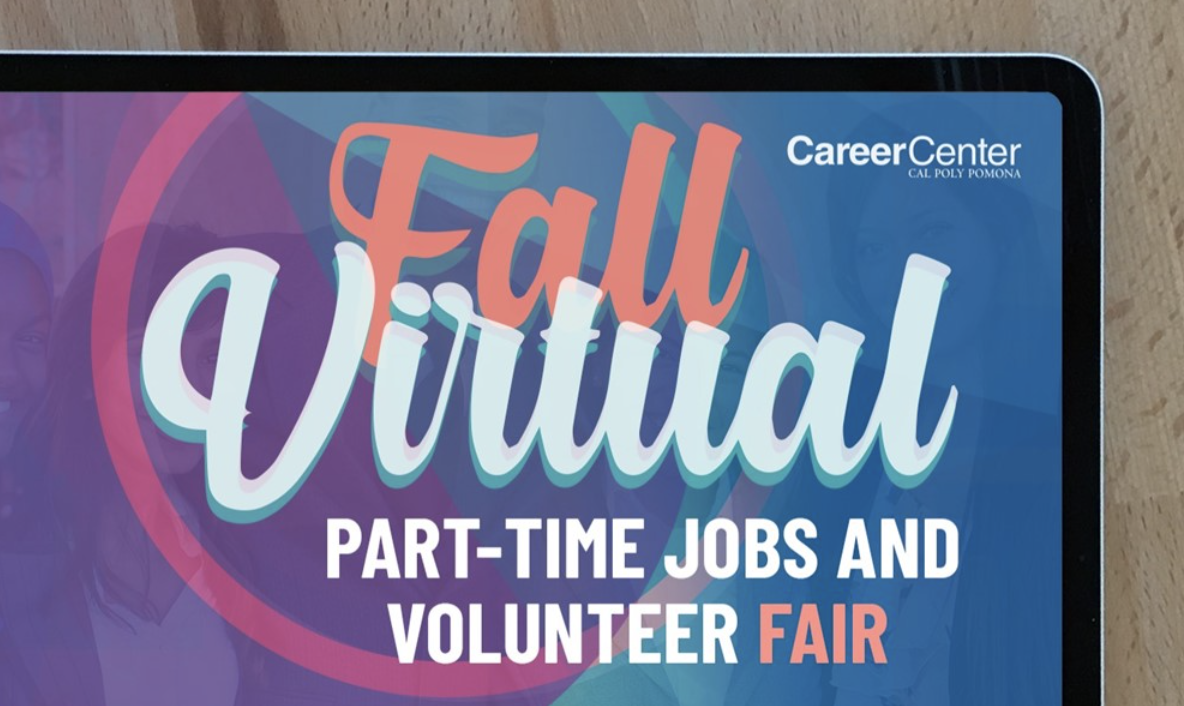 Part Time Jobs and Volunteer Virtual Fair
August 19: 11 am - 3 pm. Meet with employers recruiting for part-time and volunteer job opportunities. In this virtual fair, students have a wider range of employers, some of whom may not typically attend an all day, on-site event.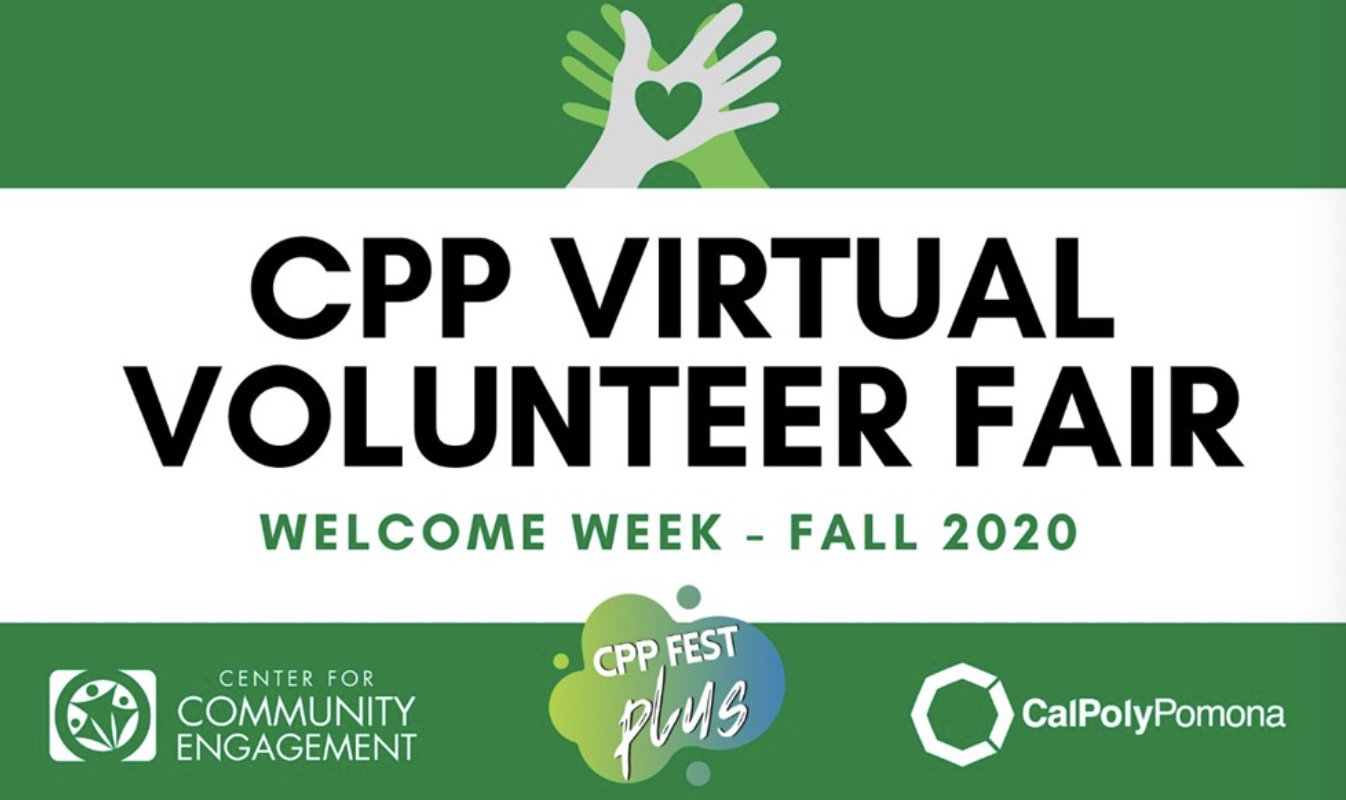 CPP Virtual Volunteer Fair
Starting August 19. The CPP Virtual Volunteer Fair will provide an opportunity for CPP students, staff and faculty to connect with volunteer organizations virtually to promote meaningful opportunities for volunteer service and sustain civic engagement in a virtual environment, and will run 8/17-9/11. Learn about local nonprofits and community-based organizations representing diverse social impact areas!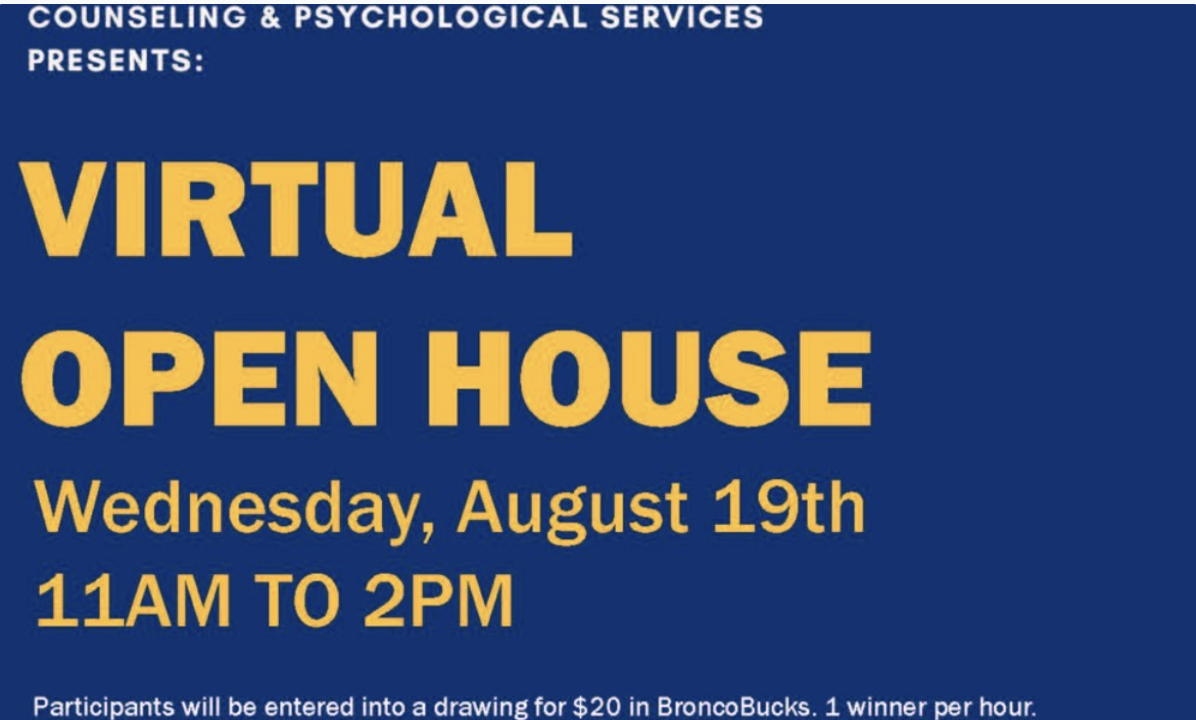 Virtual Open House - CAPS
August 19: 11 am - 2 pm. Join Counseling and Psychological Services (CAPS) for a virtual open house. Meet CAPS counselors and learn more about services... and be entered into a drawing for $20 BroncoBucks!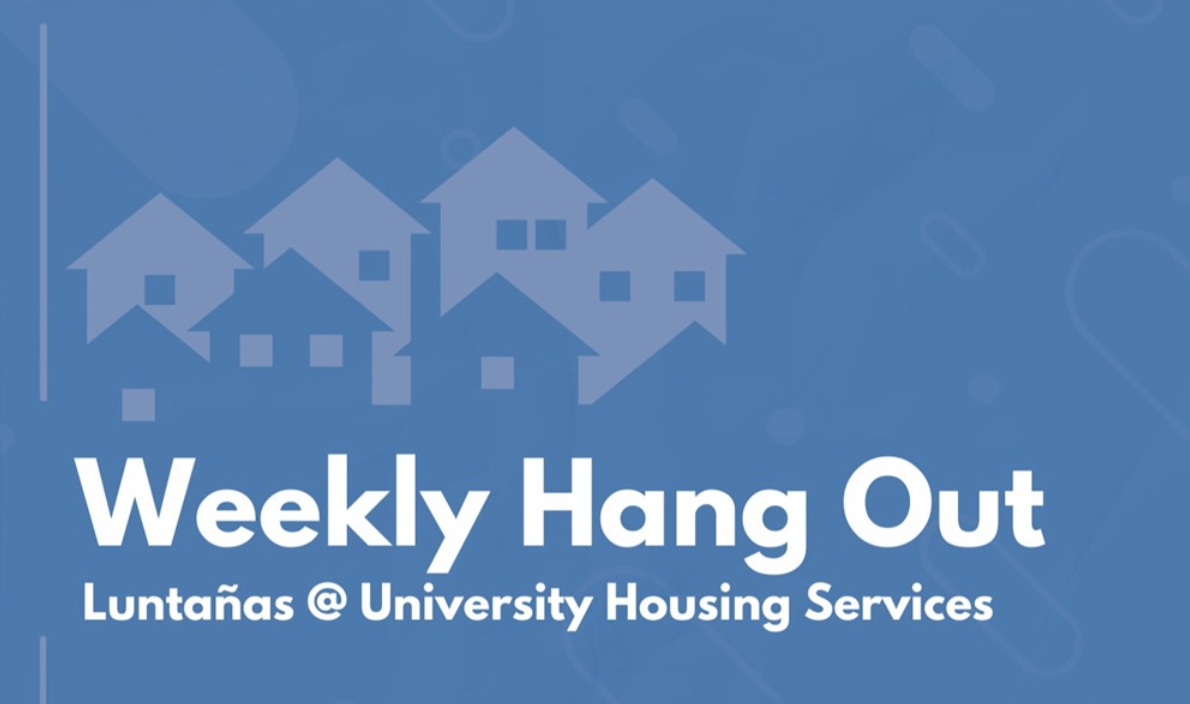 Weekly Housing Hangout - Luntanas
August 19: 7 pm - 9:30 pm. RA's Jestin and Audrey will go over UHS policy with residents focusing on the guest policy and proper distancing rules. along with hosting a socially distanced movie night!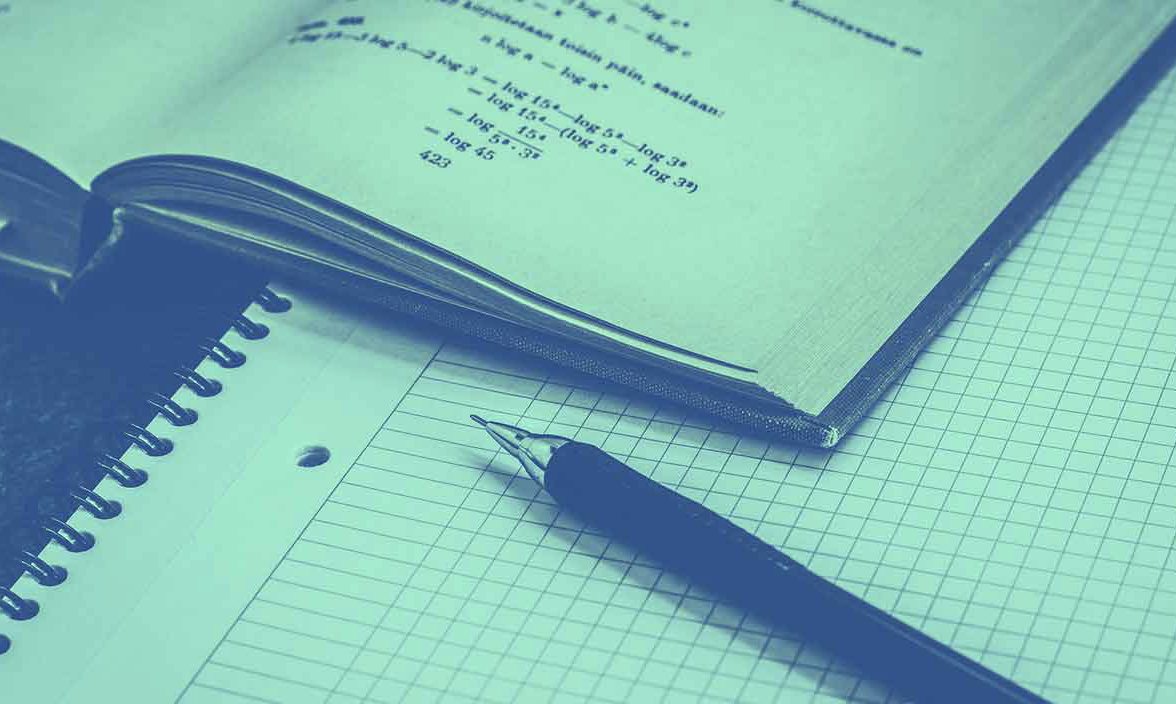 Bronco LEAD Program Informational Session
August 20: 10am - 10:30 am. Get an inside look at the Bronco LEAD Certification Program how you can get started! The session will break down each level and total requirements, followed by a Q&A period.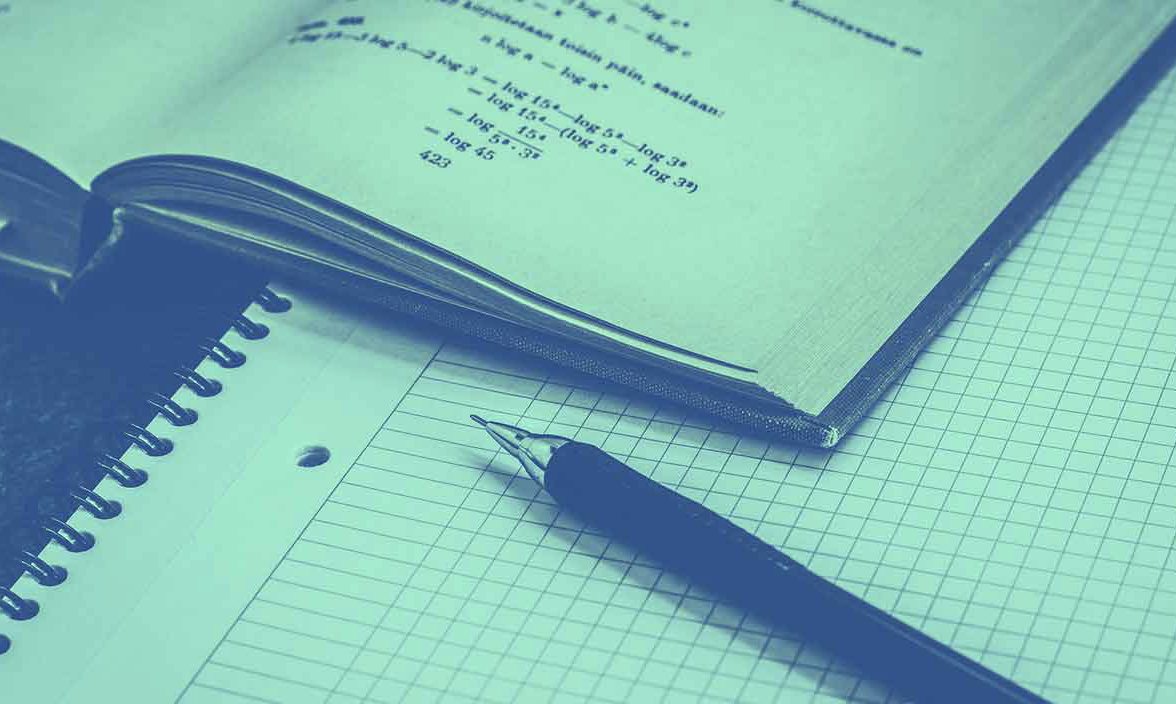 Getting Started with Blackboard, OneDrive and Zoom
August 21: 4 pm - 5 pm. Learn how to access and use these tools, which you will use frequently at CPP.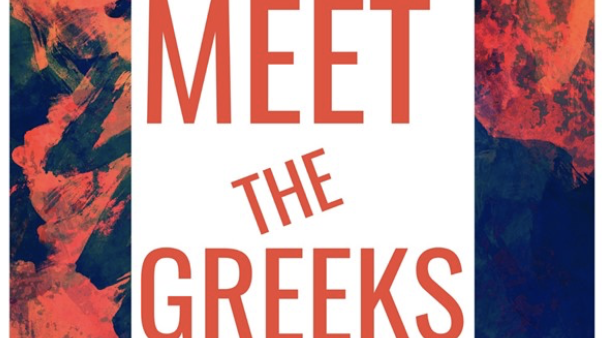 Meet the Greeks
August 21: 6 pm - 7 pm. Information session! Join us for an opportunity to meet members of the social fraternity and sorority community.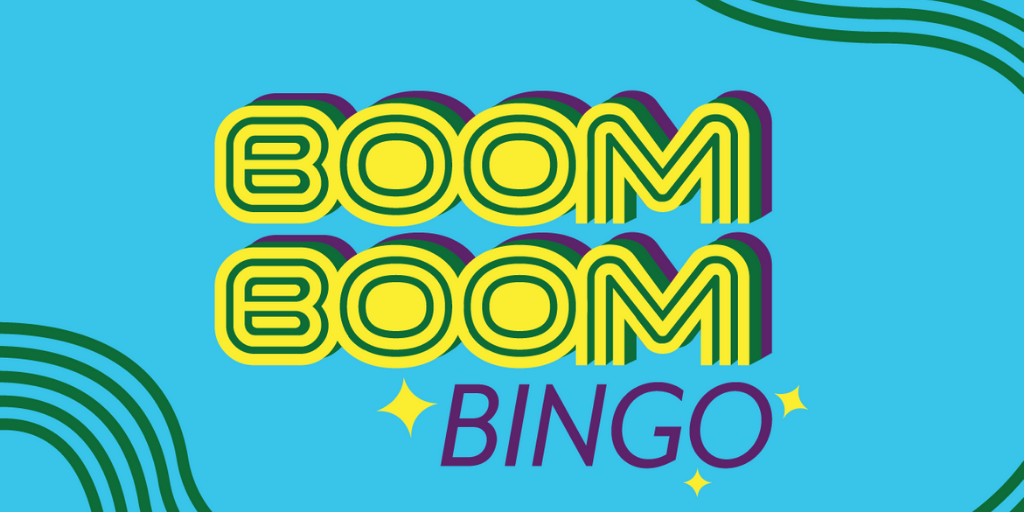 Boom Boom Bingo
August 21: 8 pm - 9:30 pm. This is no ordinary game of bingo. Expect lots of dancing, hilarious party games, prizes and... there's some bingo too! Music includes 80s and 90s throwbacks, sing-alongs and dance-offs. Virtual bingo will be played with online bingo cards with numbers called out from the host and DJ.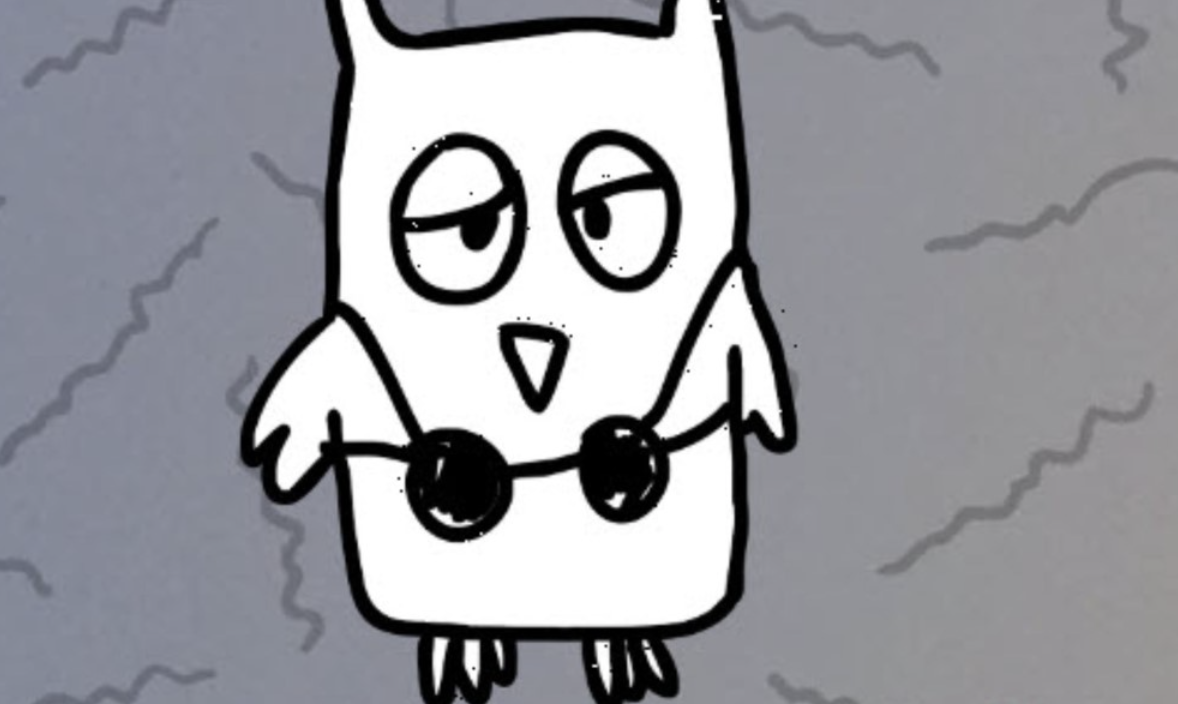 Drawful 2: CPP Library Edition
August 24: 11 am - 12 pm. J
oin for a CPP Library edition of the online party game Drawful 2! No registration or drawing experience necessary. 
For the best experience, join the Zoom meeting from your computer and join
http://jackbox.tv
from your phone's web browser.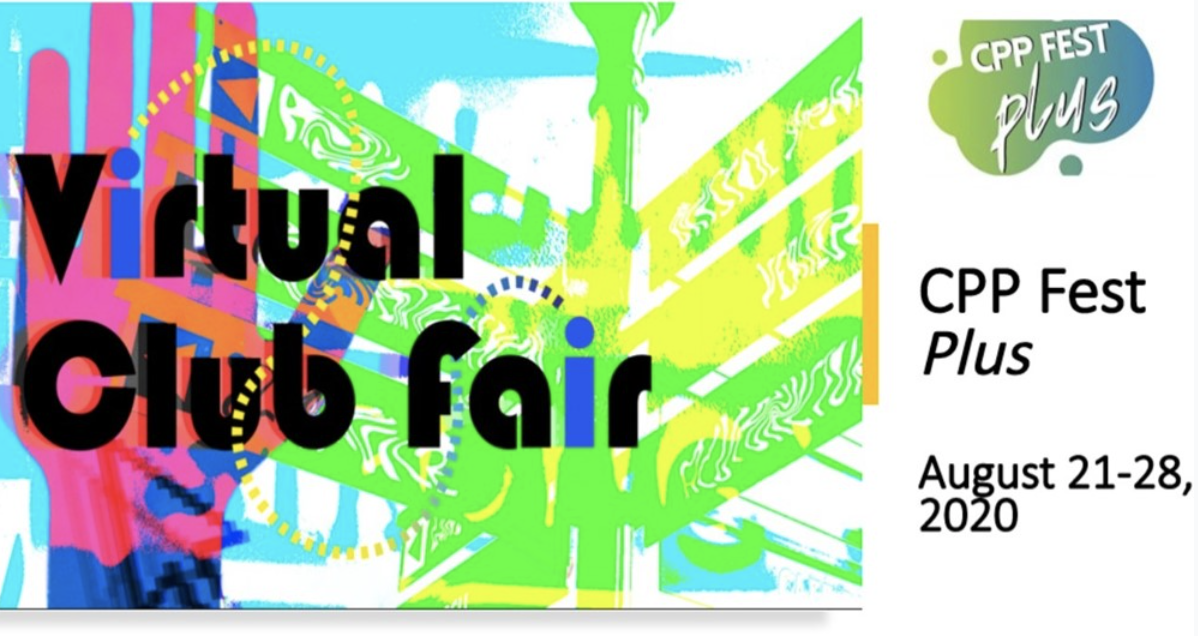 Virtual Club Fair - Education and Integrative Studies
August 24: 5 pm - 6 pm. The Virtual Club Fair for the College of Education and Integrative Studies!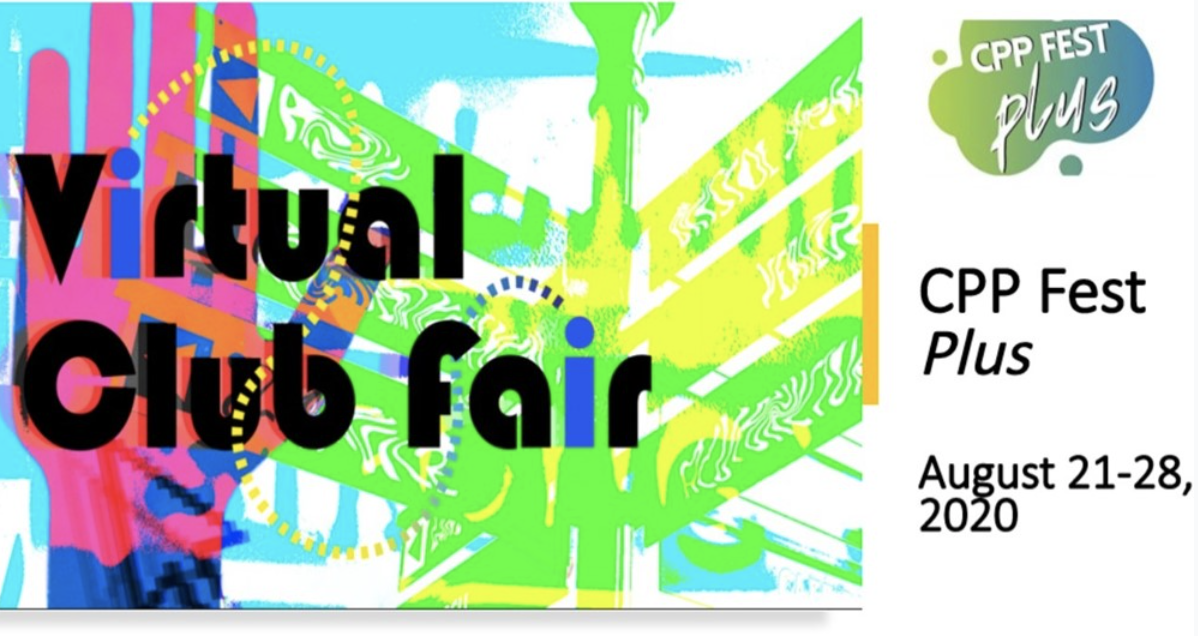 Virtual Club Fair - College of Science
August 24: 6 pm - 7 pm. The Virtual Club Fair for Science Council!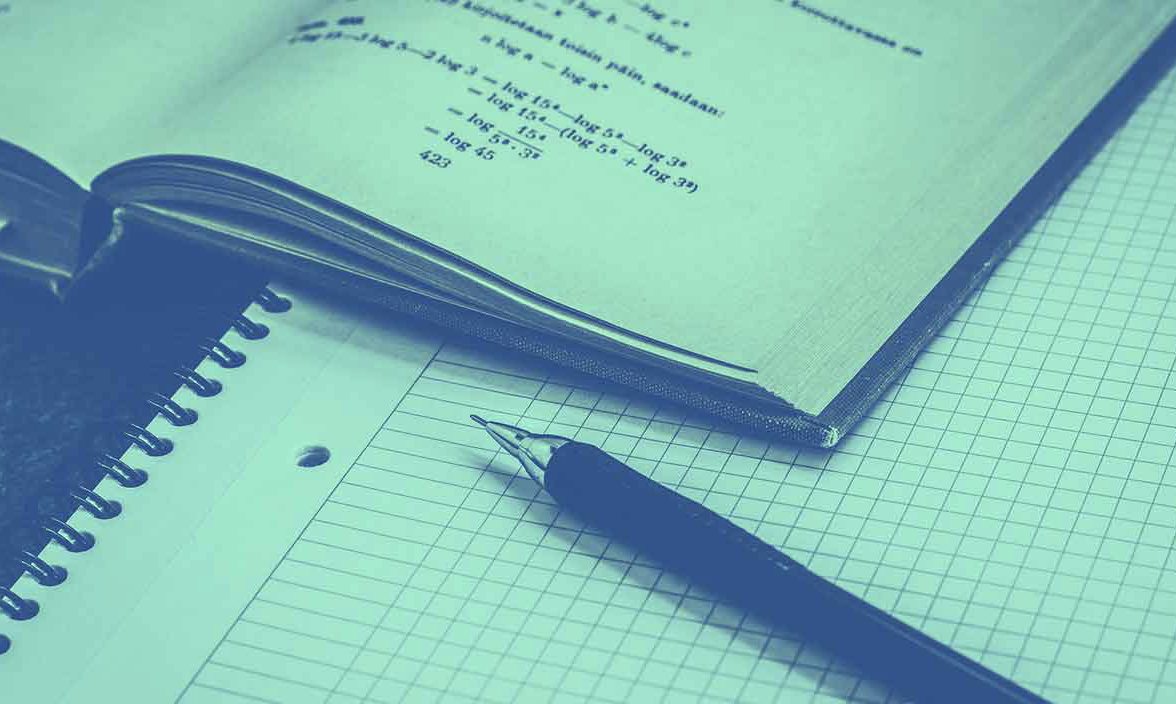 COVID-19 Library Research Workshop
August 24: 1 pm - 2 pm. Join the CPP Library to learn how to use Library databases to find news, scholarly research and data about COVID-19. No registration is necessary.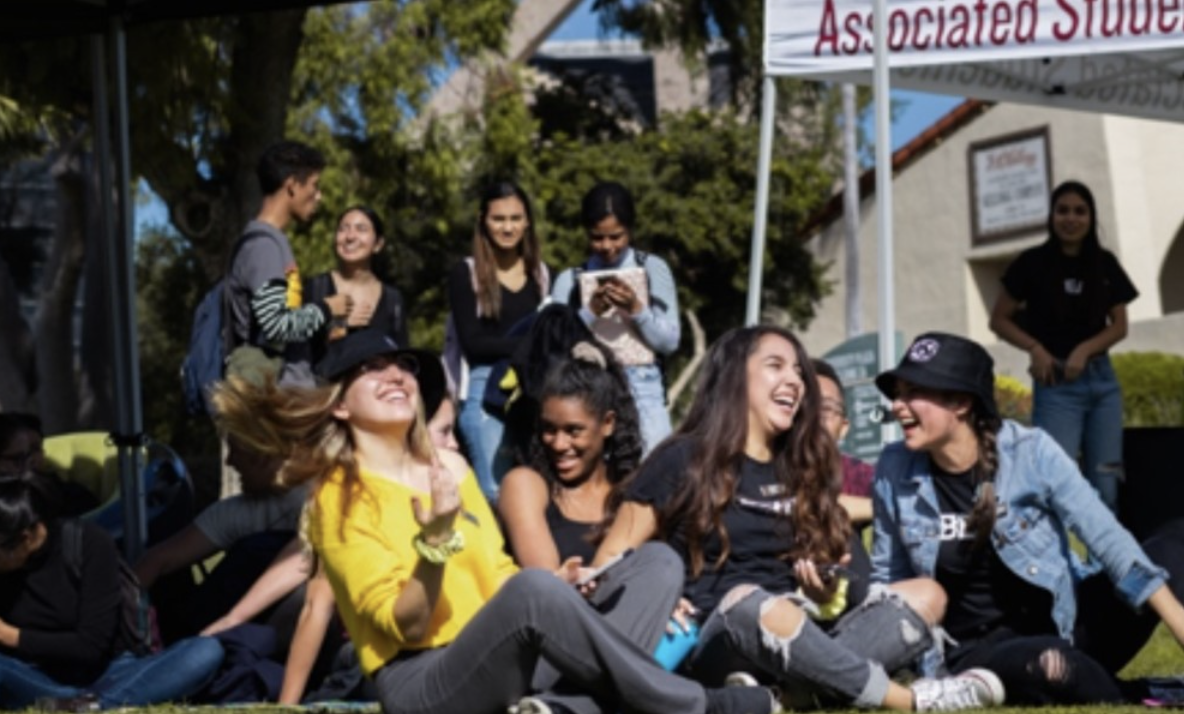 BEAT Volunteer Info - Event Planning
August 25: 12 pm - 1 pm. Learn from the BEAT outreach team & programmers  about upcoming volunteer opportunities, information about campus resources and how to become a staff members. Perfect for those interested in event planning!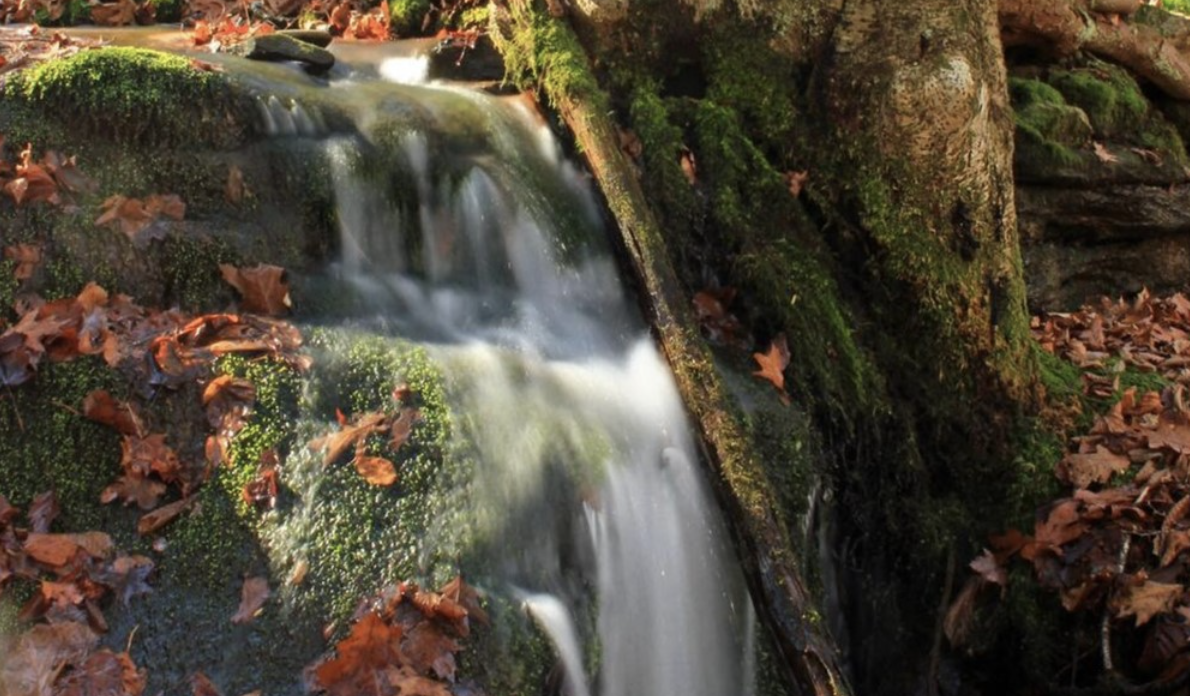 De-Stress with Mindfulness Meditation
August 25: 12 pm - 1 pm. Join this workshop from the University Library to learn how meditation can be beneficial for one's physical and mental health, and how mindfulness can assist with stress management. There will be a short meditation session to help get you started.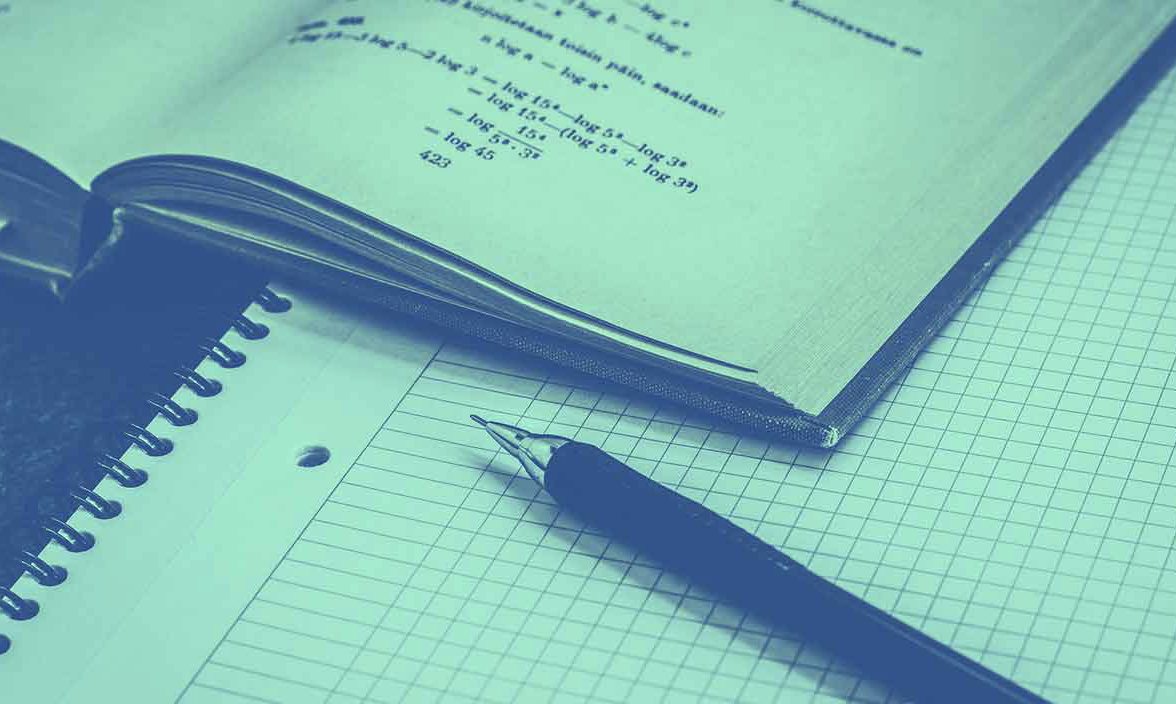 Navigating Your Academic Toolkit
August 25: 12 pm - 1 pm. Learn how to use your academic planning tools, get in touch with your academic advisor and start getting ready for Spring 2021 registration!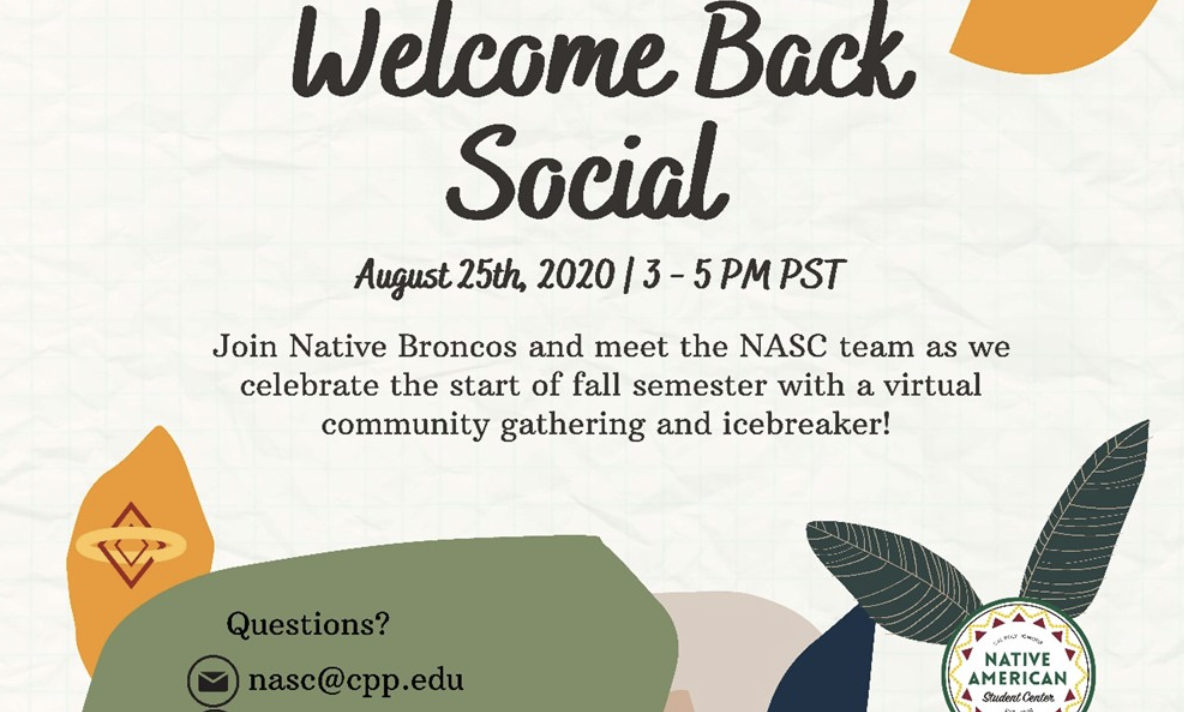 Native American Student Center Welcome Social
August 25: 3 pm - 5 pm. Come meet the NASC team as we celebrate the beginning of the fall semester with out virtual community gathering!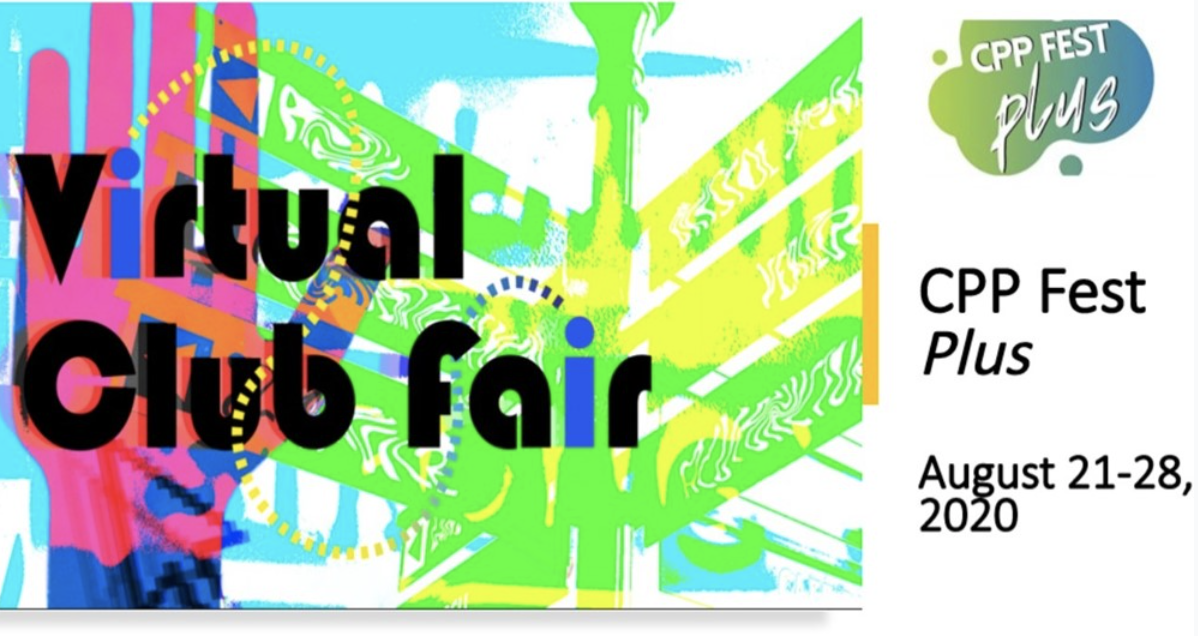 Virtual Club Fair - College of Agriculture
August 25: 5 pm - 7 pm. The Virtual Club Fair for Agricultural Council!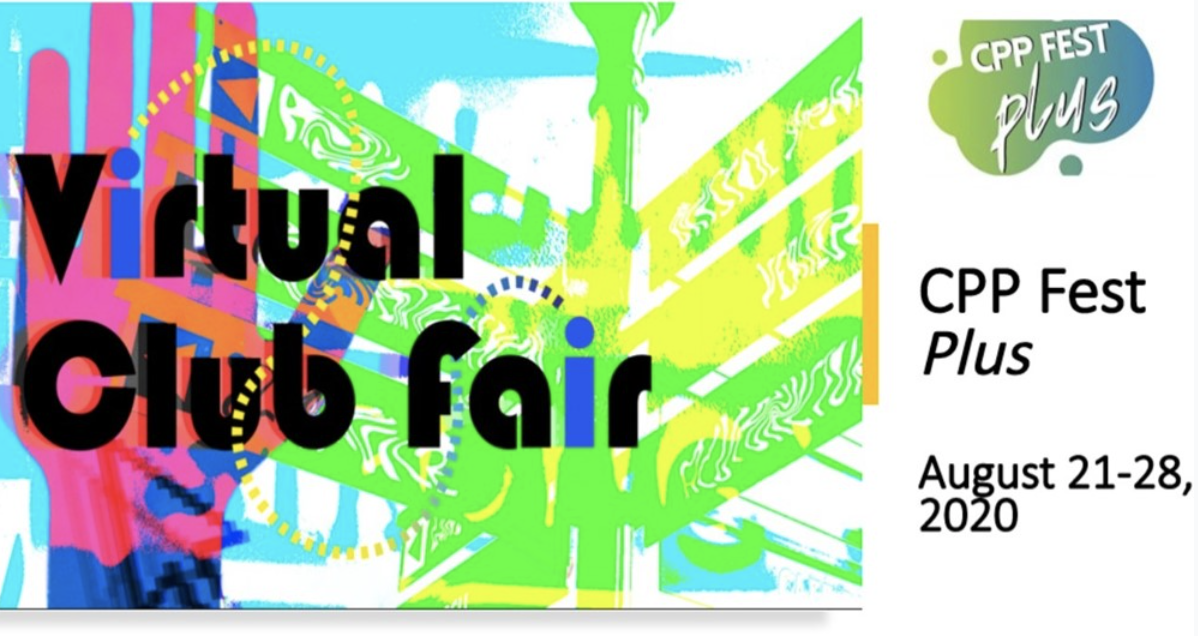 Virtual Club Fair - College of Engineering
August 25: 6:30 pm - 7:30 pm. The Virtual Club Fair for Engineering Council!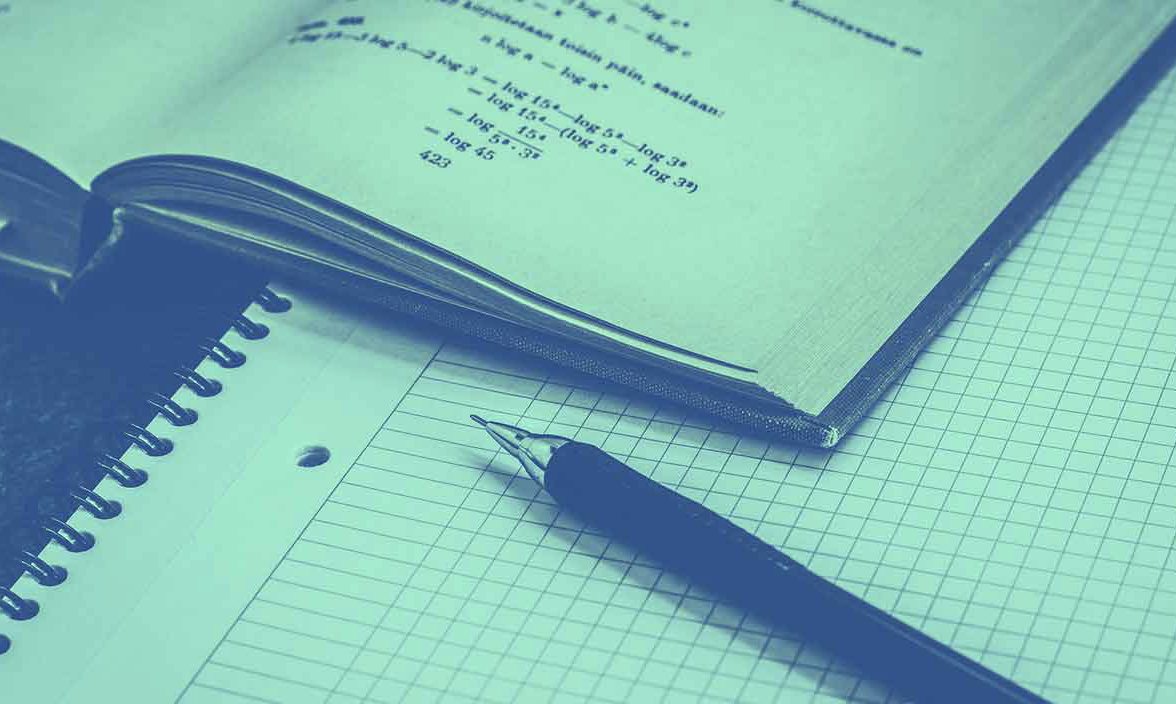 Interdisciplinary General Education (IGE) Info Session
August 26: 10:00 am - 1:00 pm. Learn more about IGE is, and how IGE advising works.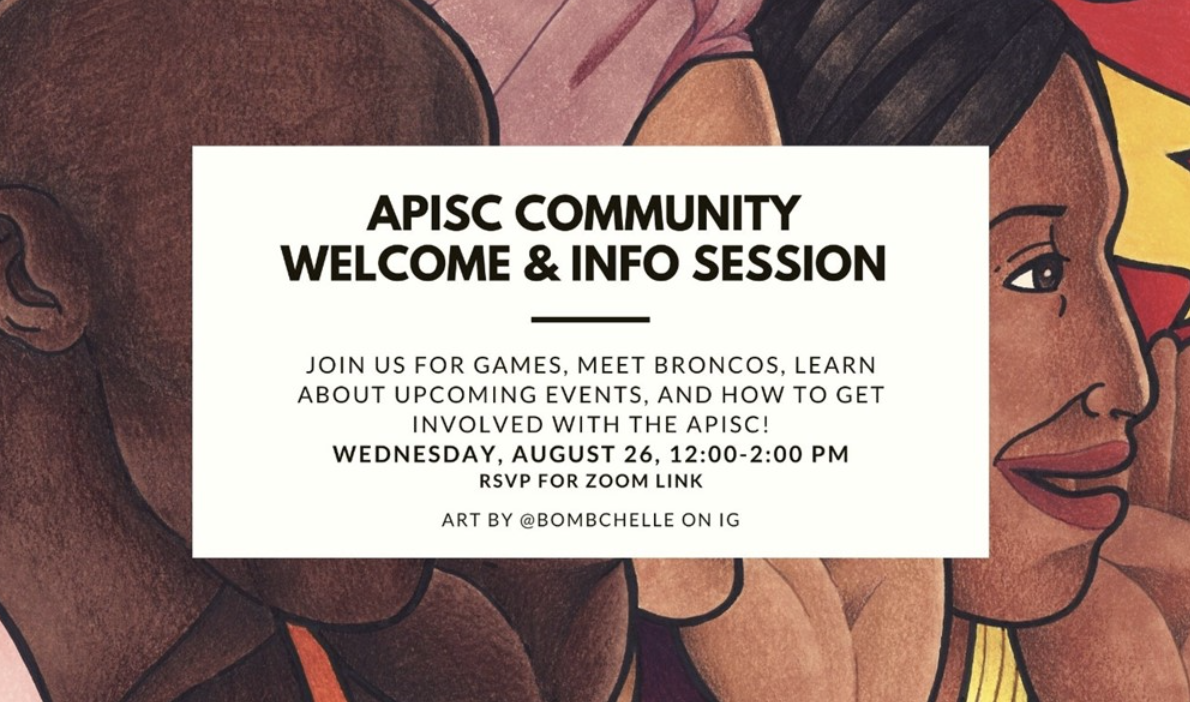 APISC Community Welcome and Info
August 26: 12 pm - 2 pm. Join the Asian and Pacific Islander Student Center for some online games, meet and greet with the team, and learn about what we have in store for Fall 2020, as well as information on how to get involved with our APISC Mentor Program (AMP). Applications for AMP will be open from August 17-30 for mentors and August 24-September 13 for mentees.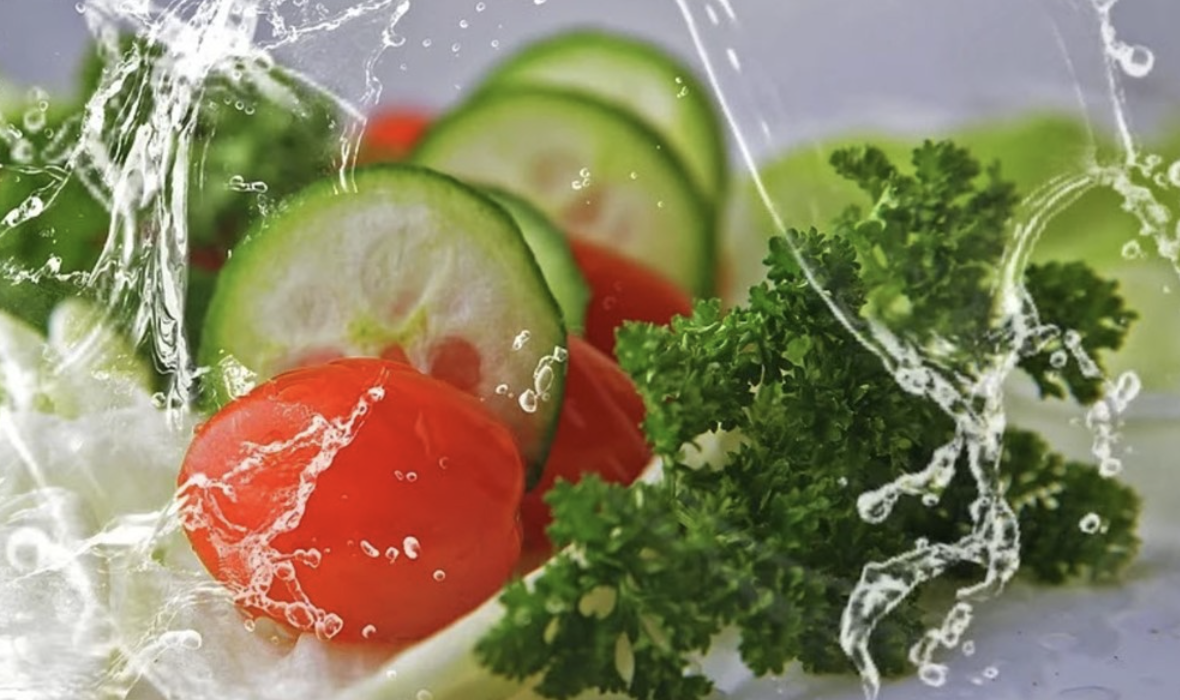 Healthy Eating on a Budget - Workshop
August 26: 12 pm - 1 pm. In this workshop, Dr. Ge from the Collins College of Hospitality and Management will discuss what healthy eating is, the common barriers to healthy eating and some tips for healthy eating with a tight budget and busy schedule.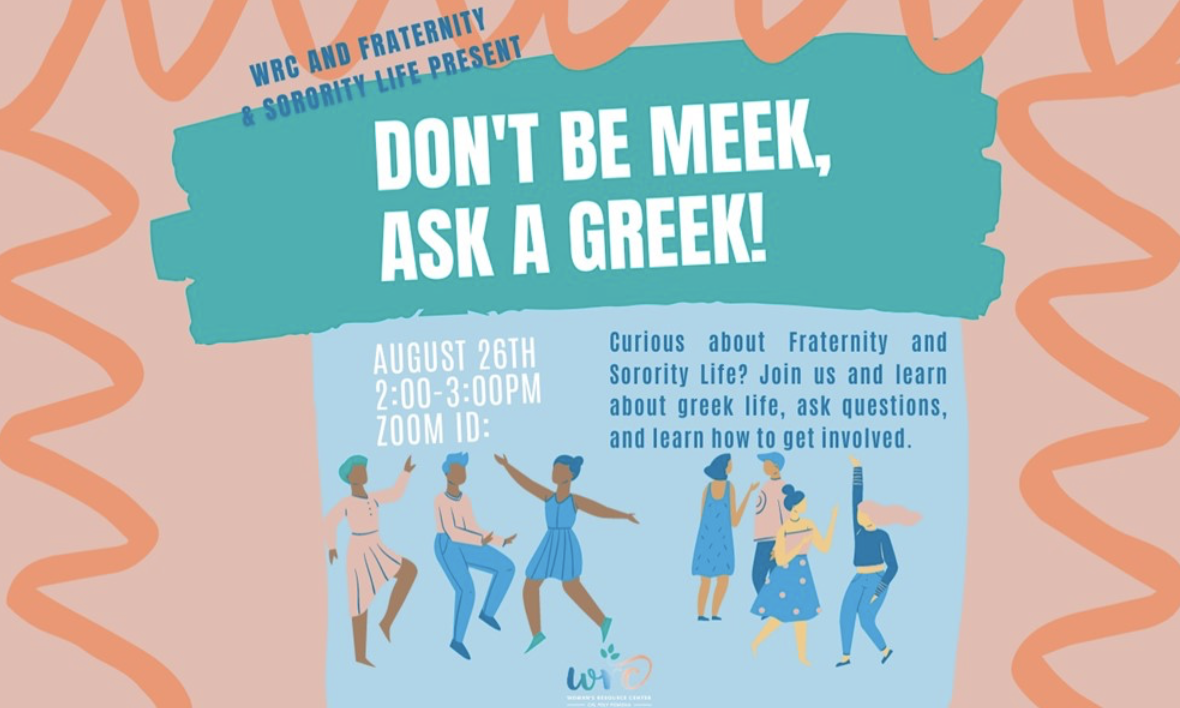 Don't Be Meek, Ask a Greek
August 26: 2pm - 3 pm. Join the Womxn's Resource Center and Greek Life to hear leaders from CPP's sororities share sorority history, their perspectives on what it's like to be a sorority womxn at CPP and how to get involved in Fraternity and Sorority Life! Get your questions answered in this info session.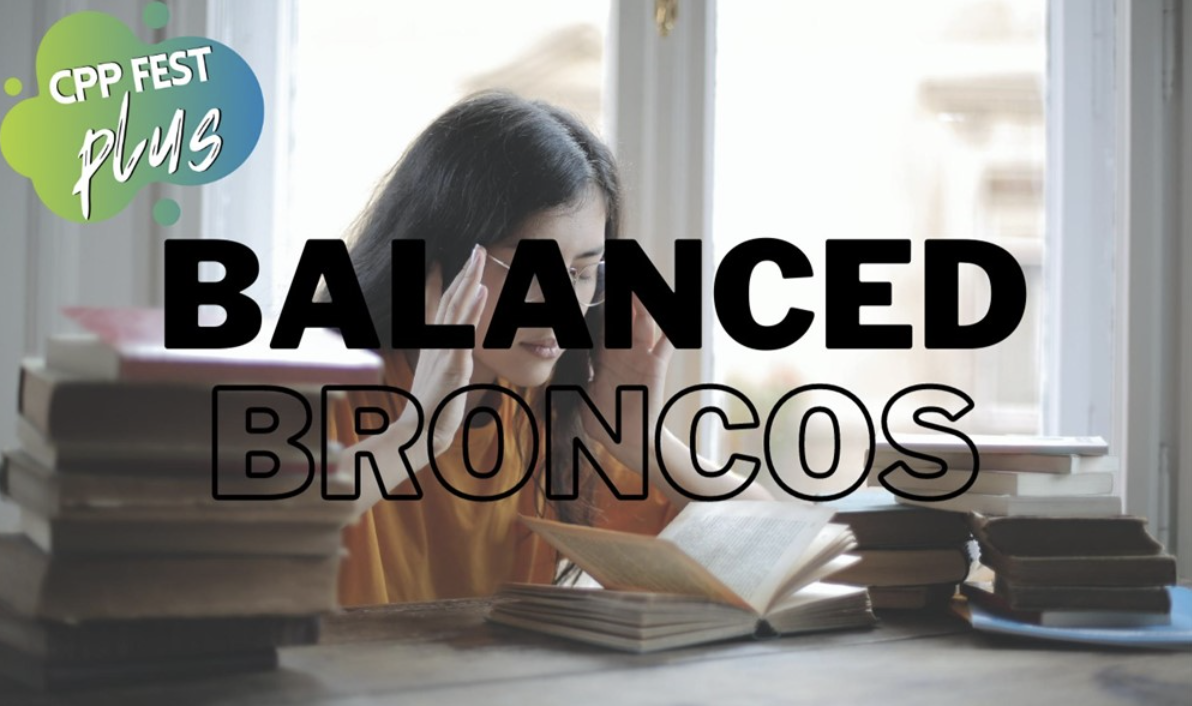 Balanced Broncos
August 26: 3pm - 4 pm. It's no secret that college is stressful! According to CPP students, stress is the #1 impediment to academic success. During this time of COVID-19, your stress levels can be at an all-time high. Juggling all your responsibilities can be overwhelming and ultimately affect your academic success. During this workshop you will learn and experience things you can do to find balance and manage stress in the age of COVID-19.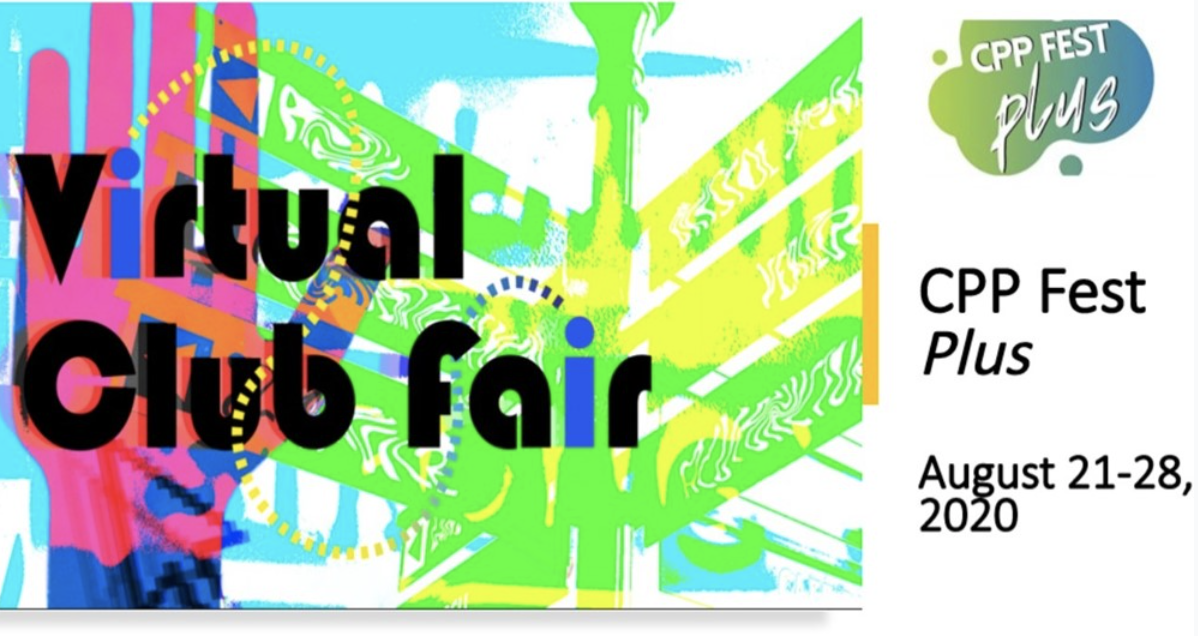 Virtual Club Fair - Hospitality Management
August 26: 5pm - 7 pm. The virtual club fair for Collins College of Hospitality Management!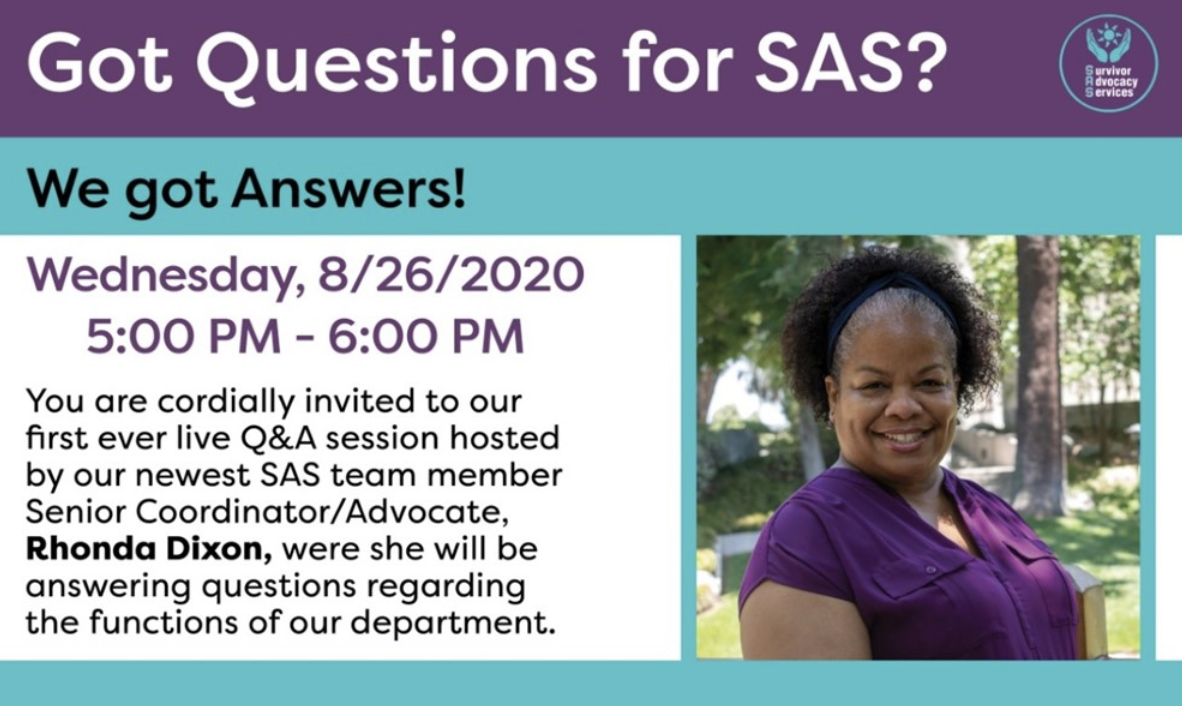 Q&A With Survivor Advocacy Services
August 26: 5pm - 6 pm. Kick off the year by meeting CPP's Survivor Advocate, Rhonda Dixon, and learn about the department while asking any questions you have.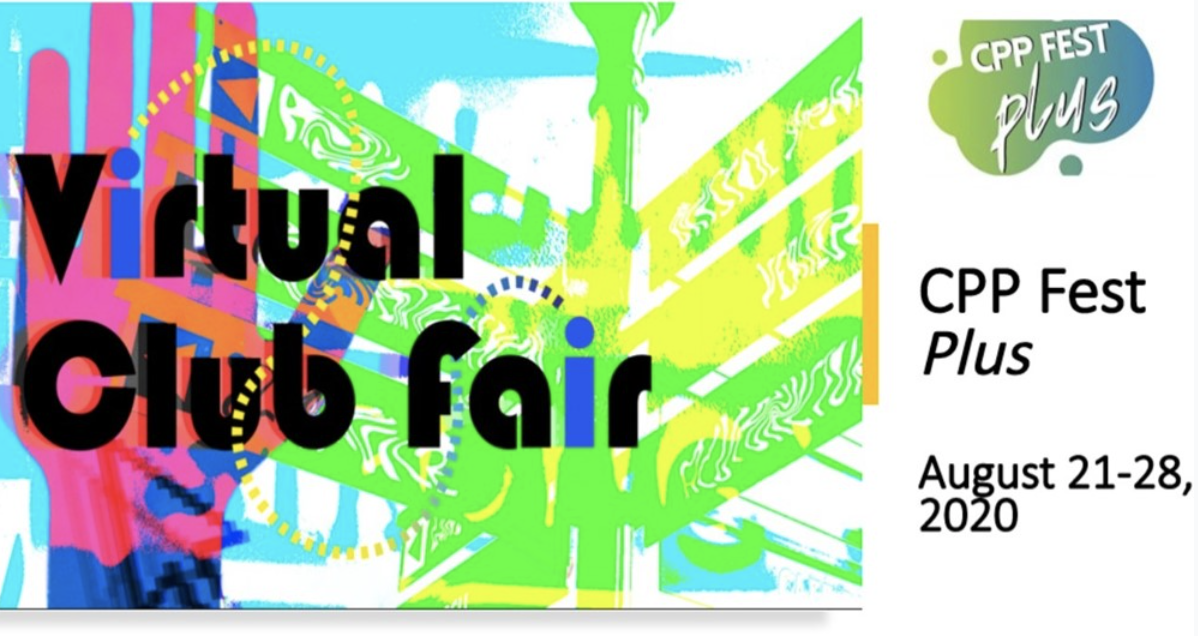 Virtual Club Fair - Business
August 26: 6 pm - 8 pm. The virtual club fair for the College of Business Administration!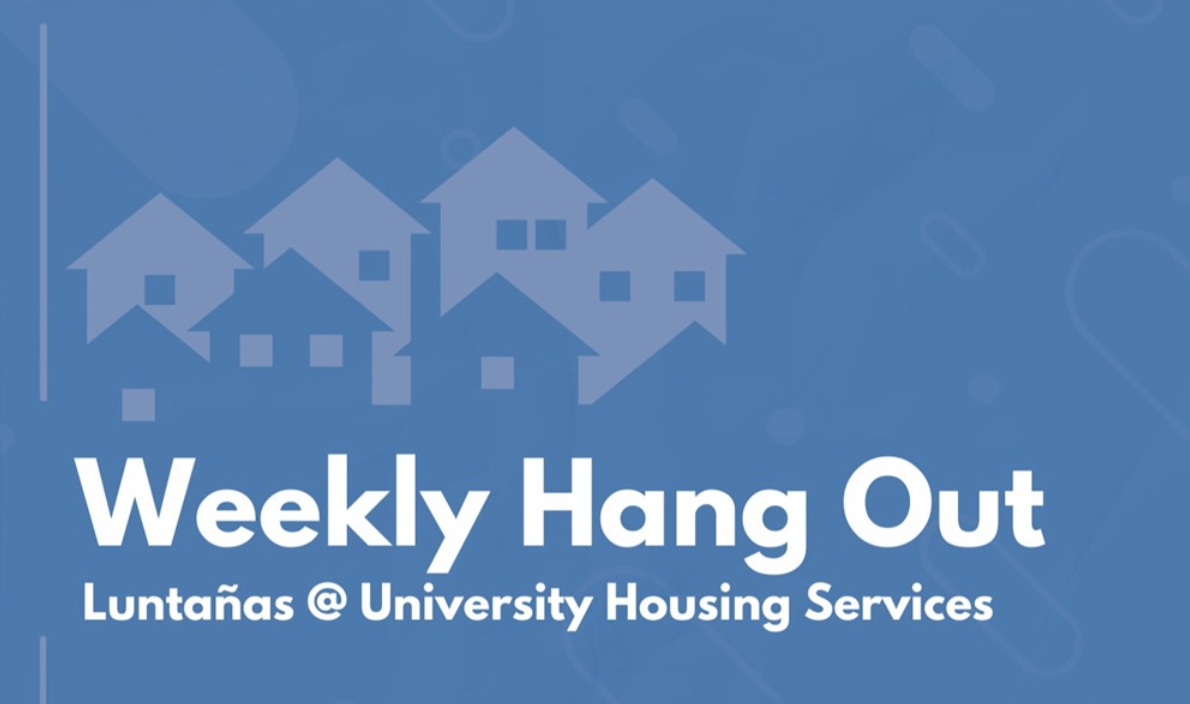 Housing Weekly Hangout - Luntanas
August 26: 7 pm - 8 pm. RA Jestin will host a virtual meet and greet where residents of the Luntanas community can get to know staff members while maintaining social distance. You'll meet the Resident Advisors, Programming Resident Advisors, the Area Coordinator and his dog!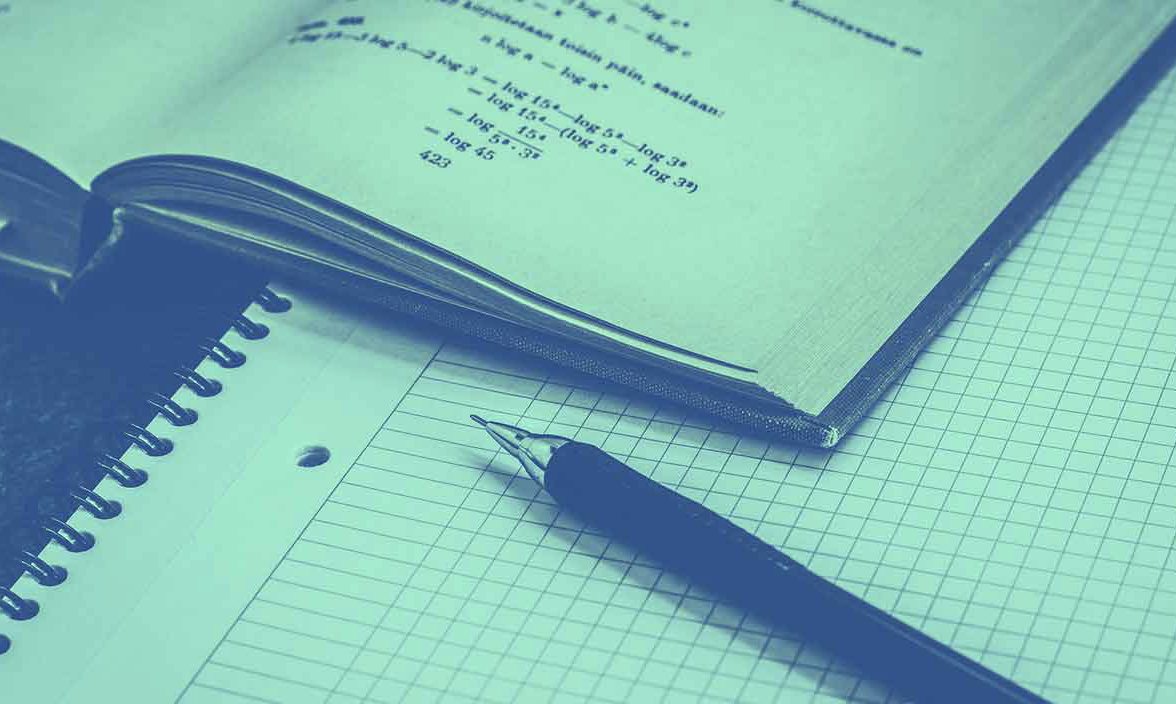 Take a Live Ride with University Police and Parking
August 27: 10:30 am - 11:30 am. Come interact with Police Chief Robinson, Police Lieutenant Simpson and Director of Parking Services, Mike Yu. You'll learn about police and parking services, and have a chance to ask questions.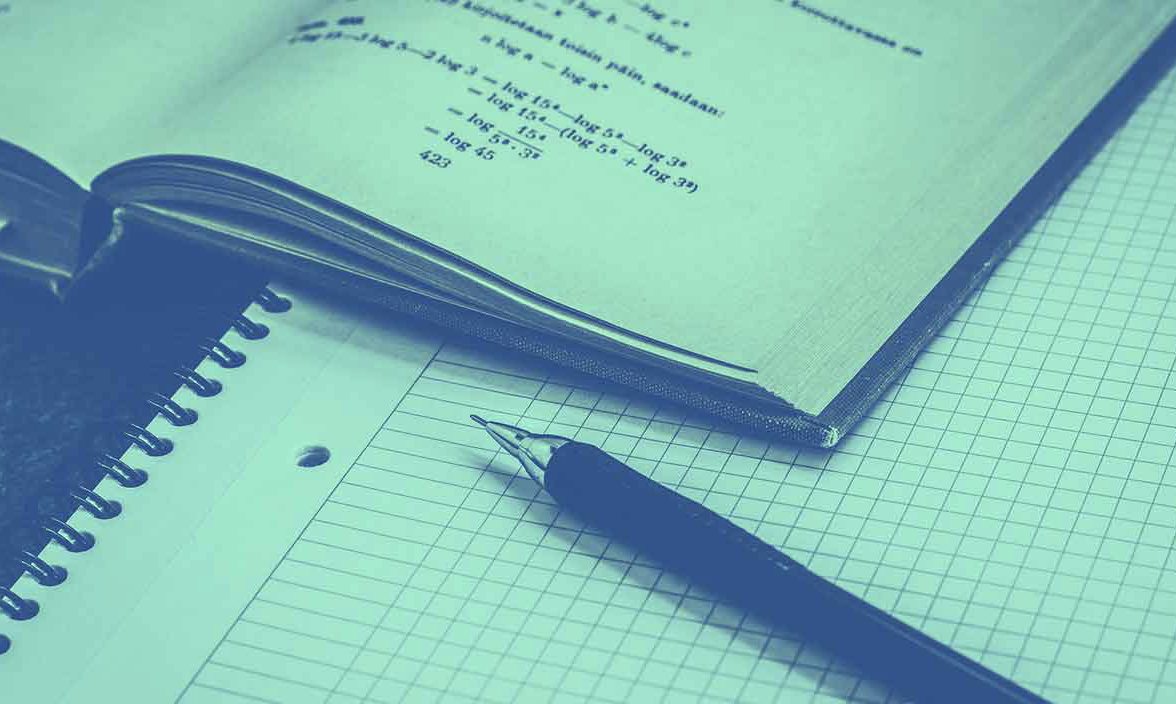 Lunch with Undeclared Program
August 27: 12 pm - 1 pm. CStudents in the Undeclared Program: Join us for a casual lunch time chat. This is a great opportunity to meet and get to know your undeclared advisors and peers. Bring a lunch and a few questions, and let us know how your first week at CPP has gone!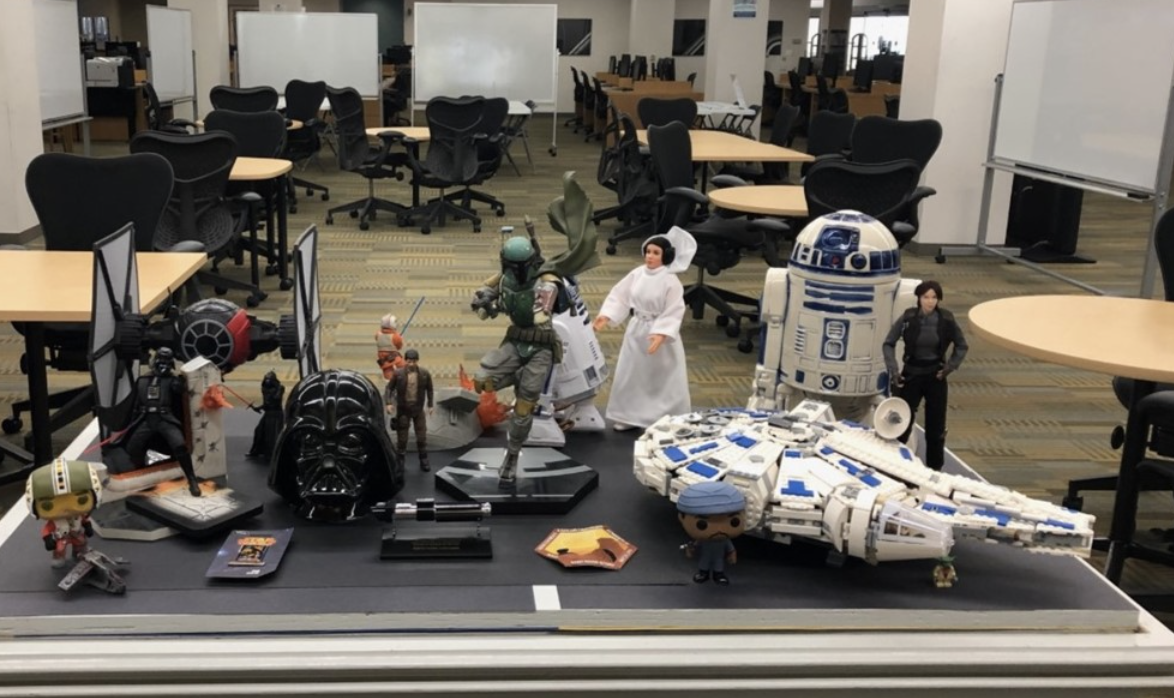 Star Wars: The Virtual Exhibit
August 27: 11 am - 12 pm. The University Library has several key Star Wars items in cases... learn how they were acquired, and what historical relevance they hold in the Star Wars universe! Join Paul Hottinger and Larry Huizar for the live virtual exhibit.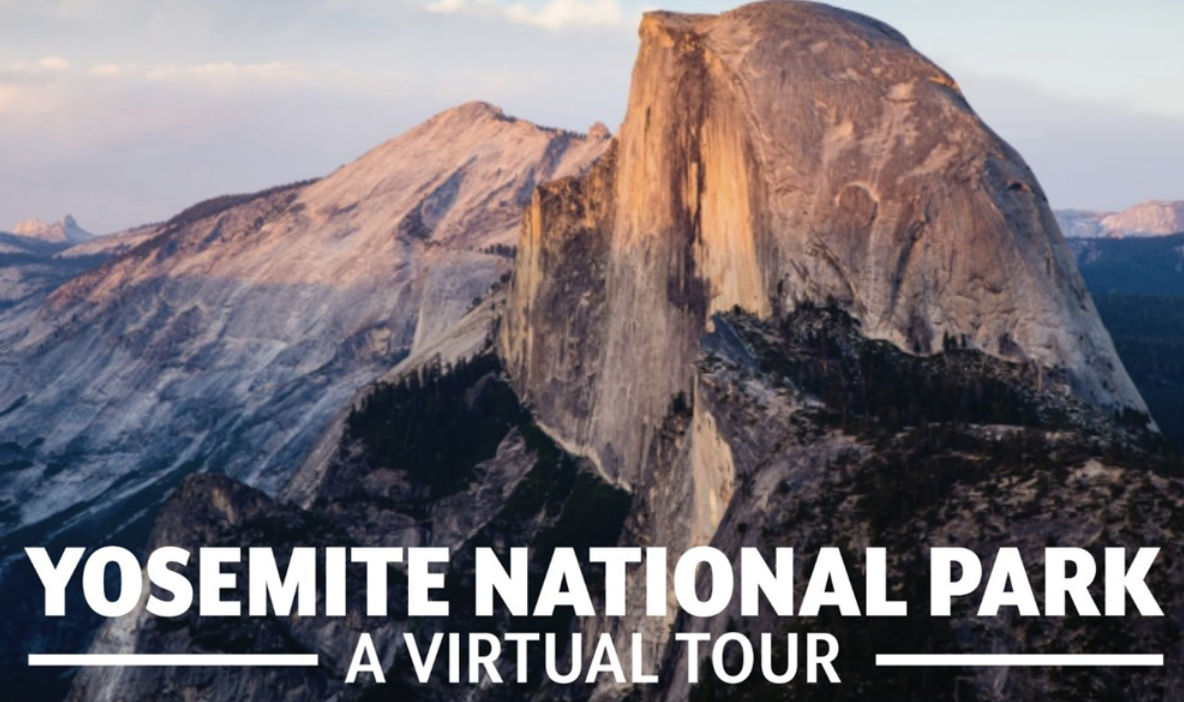 Yosemite National Park - Virtual Tour
August 27: 12pm - 12:30 pm. Join Adventures as we take a virtual tour of Yosemite National Park. During this live tour via Google Earth, you will have a chance to explore some iconic sights like Half Dome and Yosemite Falls. This will be a great opportunity to experience this famous location from the comfort of your own home with some insight for planning your next trip. Hiking shoes not required!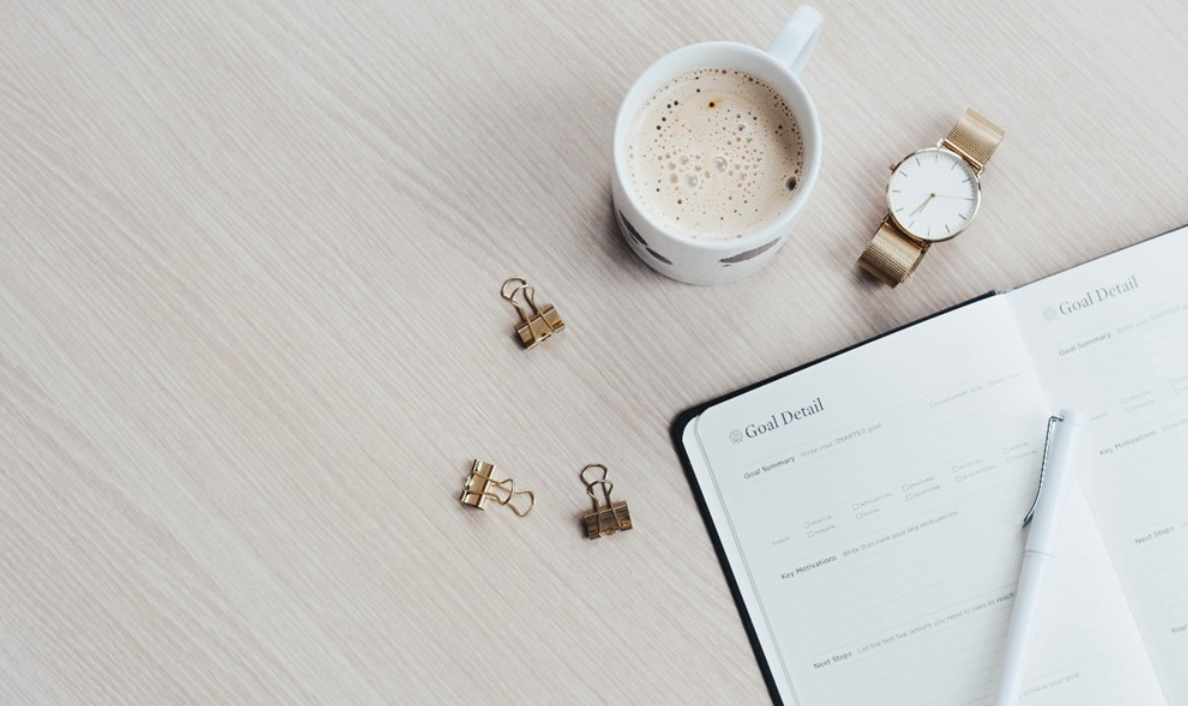 Financial Planning - Organized Money
August 27: 12pm - 1 pm. Join Alaina Fingal, the host of YouTube's The Organized Money, as she teaches you how to use a planner effectively to manage your time AND your budget! Get your colored pens and planner ready.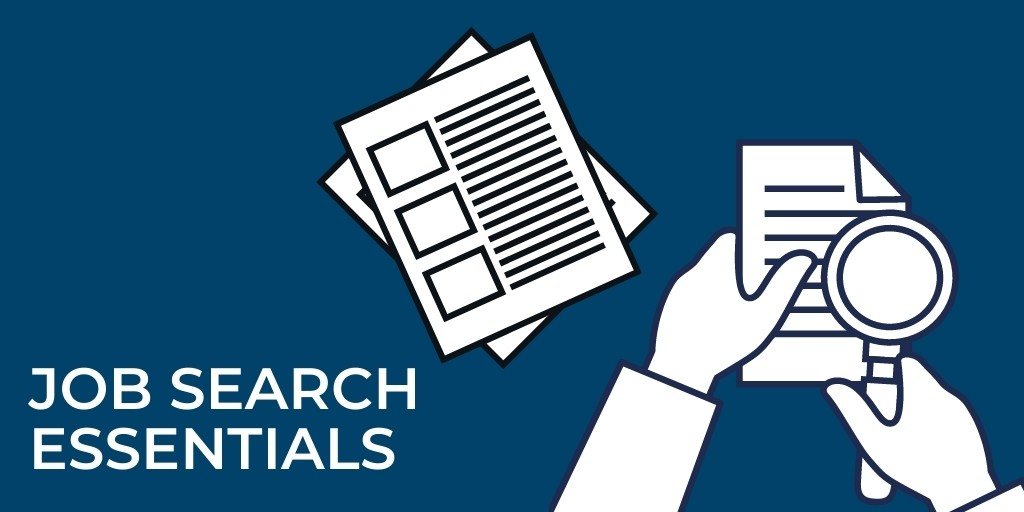 Resume and Job Search Essentials
August 27: 12pm - 1 pm. The Career Center provides you with tips for a stellar resume and job search pointers to keep in mind as you search for various job positions.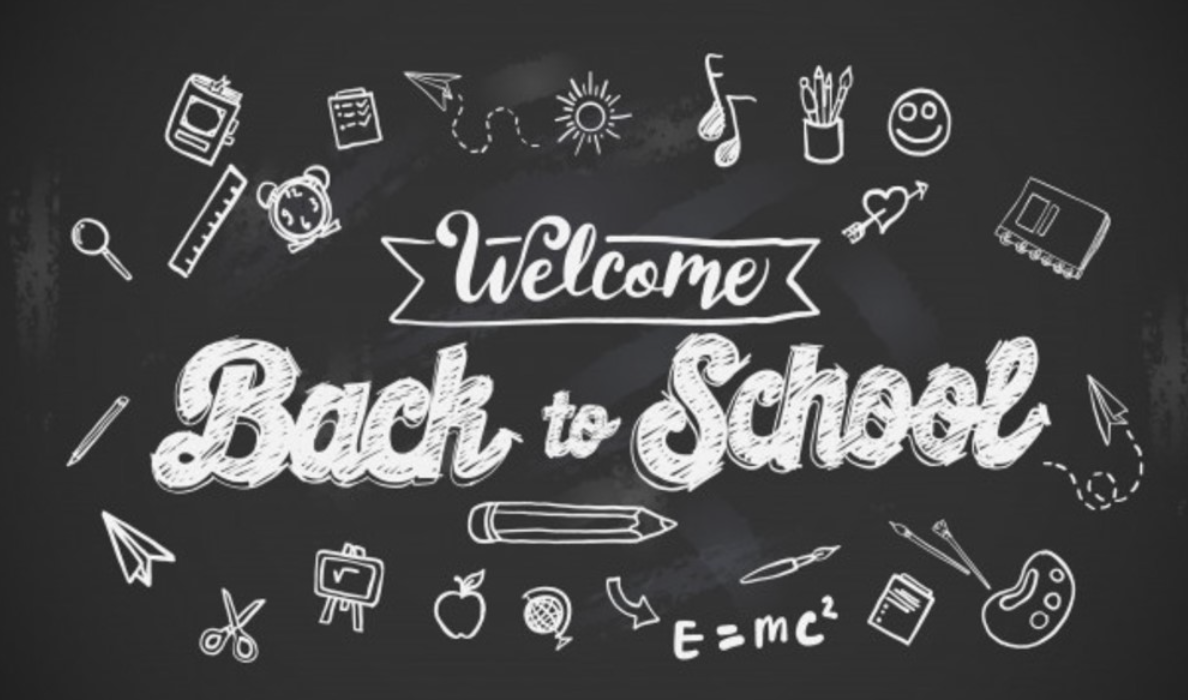 Black Welcome Reception
August 27: 12pm - 1:30 pm. This is the collaborative kickoff event between the AASC & BFSA to welcome new and returning Pan-African students, informing them about events and resources we have in store for this semester.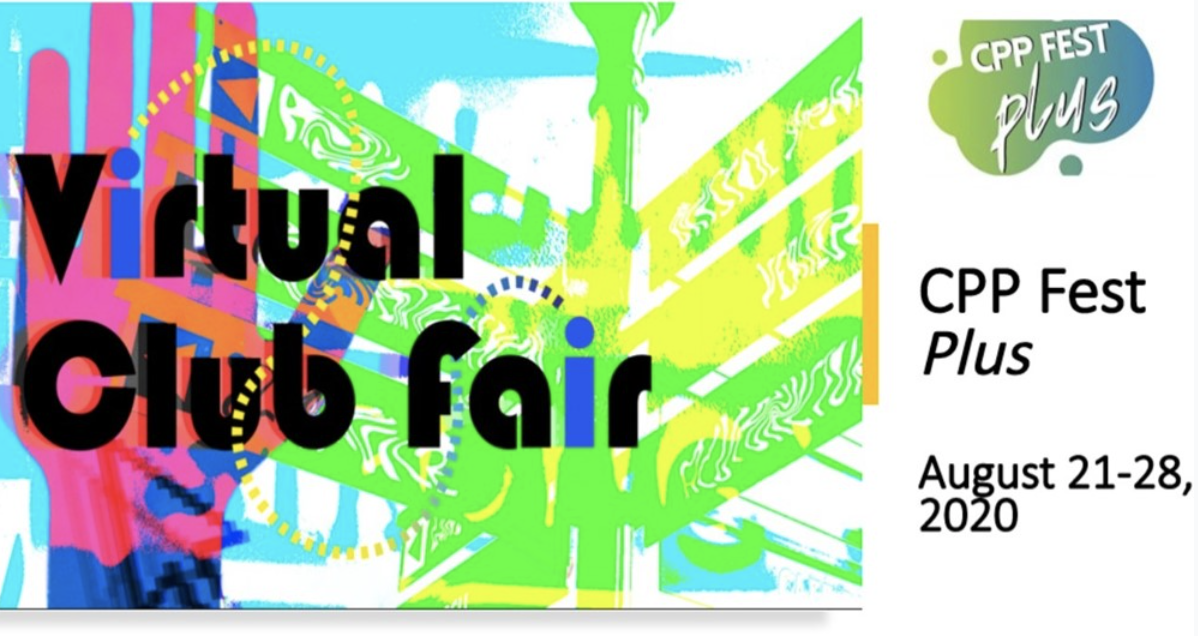 CLASS Virtual Club Fair
August 27: 5pm - 6 pm. The official virtual club fair for the College of Letters, Arts & Social Sciences!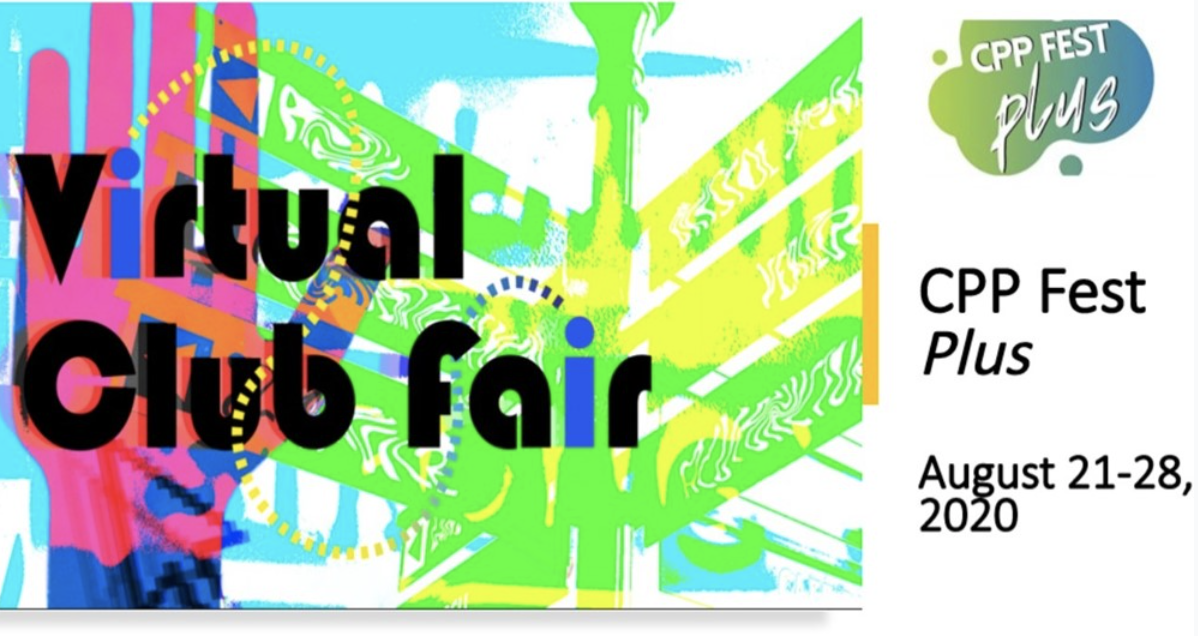 Multicultural Council Virtual Club Fair
August 27: 6:30 pm - 7:30 pm. The official virtual club fair for Multicultural Council! Includes cultural clubs from across campus.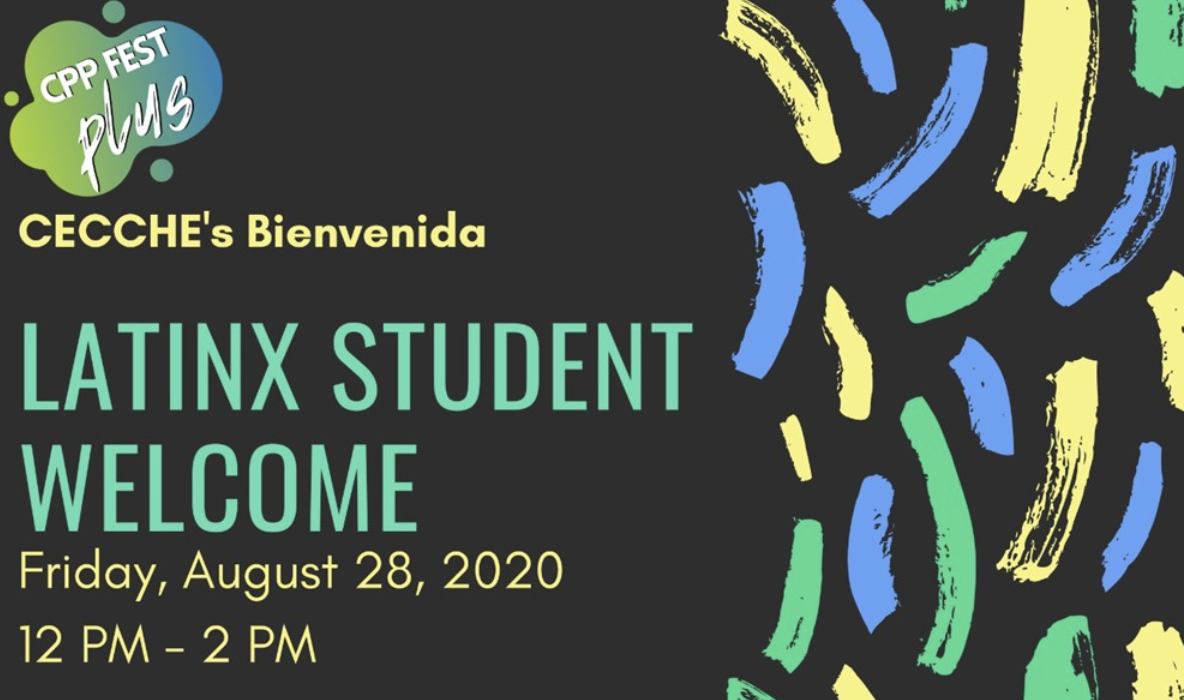 Latinx Student Welcome
August 28: 12 pm - 2 pm. Join the Cesar E. Chavez Center for Higher Education for a welcome back from our team, learn about this semester's programs and how you can get involved.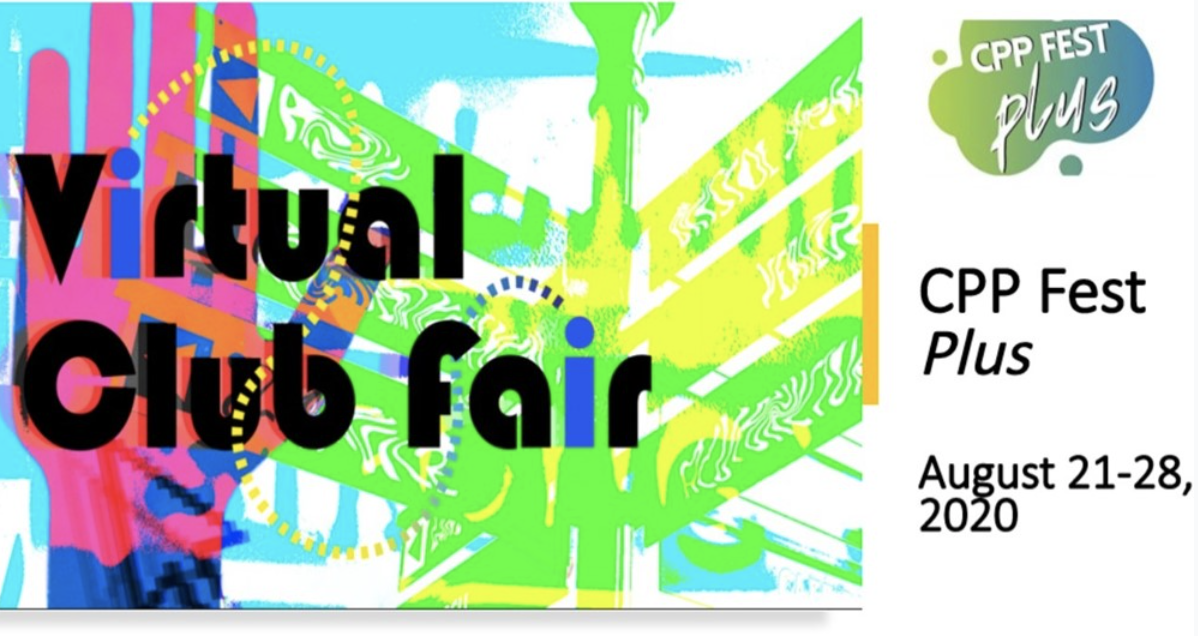 Virtual Club Fair - Environmental Design
August 28: 5 pm - 7 pm. The Virtual Club Fair for the College of Environmental Design.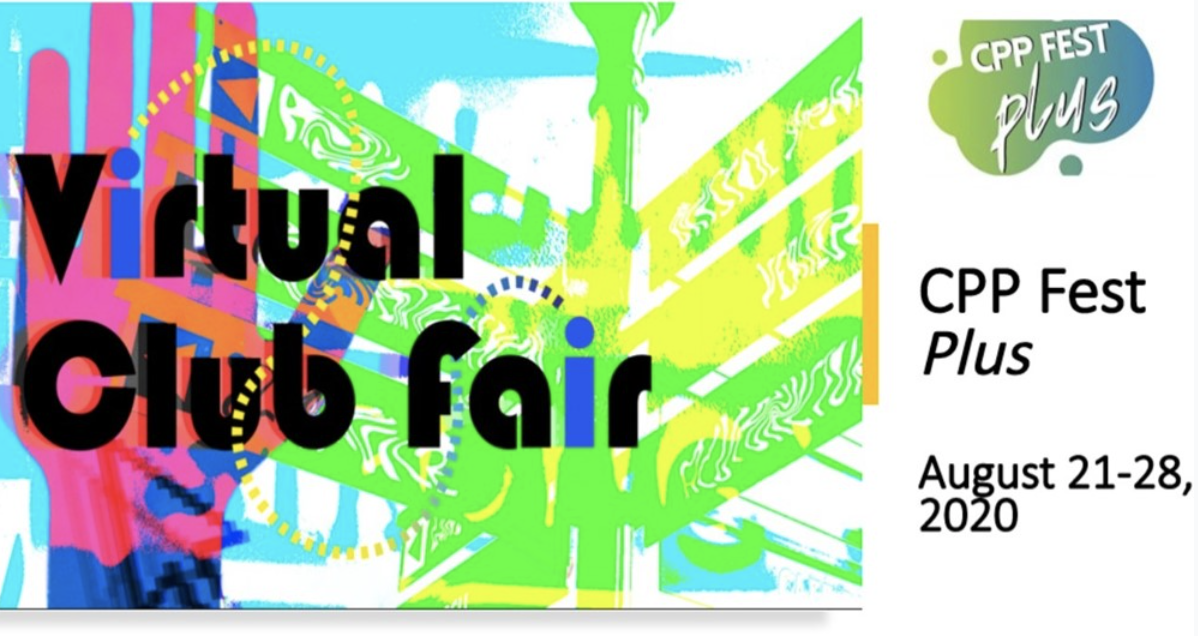 Virtual Club Fair - Student Interest Council
August 28: 6 pm - 8 pm. The Virtual Club Fair for Student Interest Council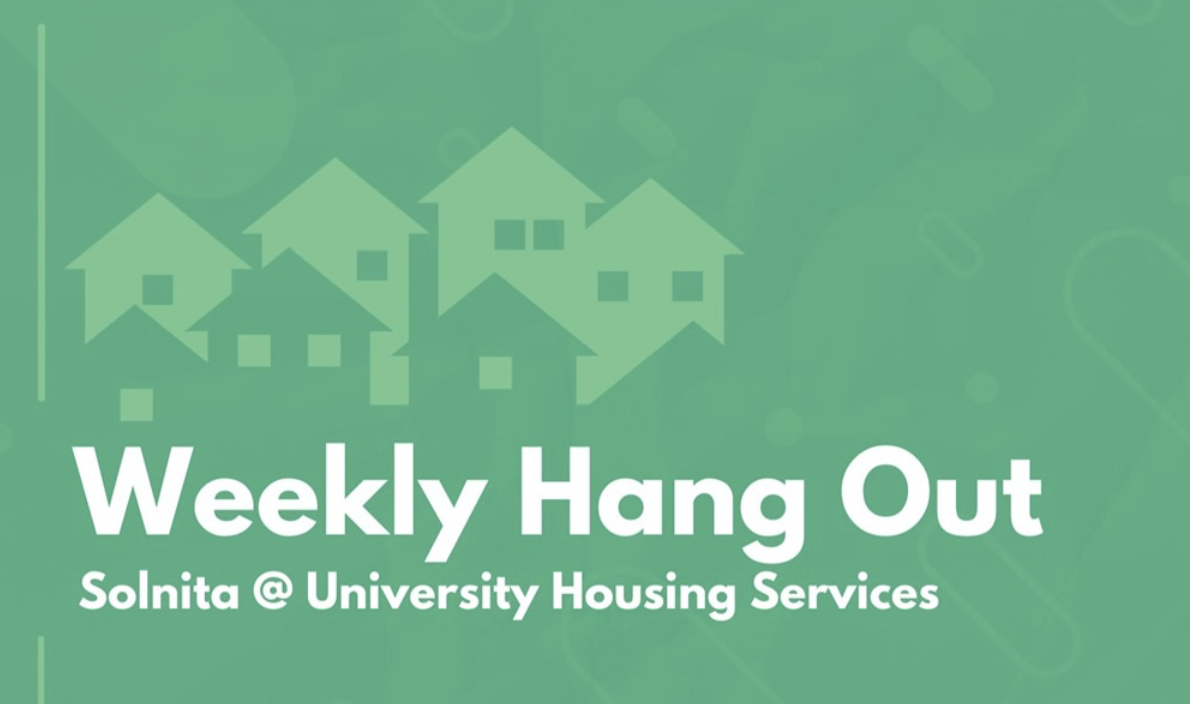 Housing Weekly Hang Out - Solnita
August 28: 7 pm - 8 pm. Spend time with your community at the weekly hang out, hosted by RA's Collin and Obi! All gatherings are held via Zoom. Residents will receive an email with information about how to join.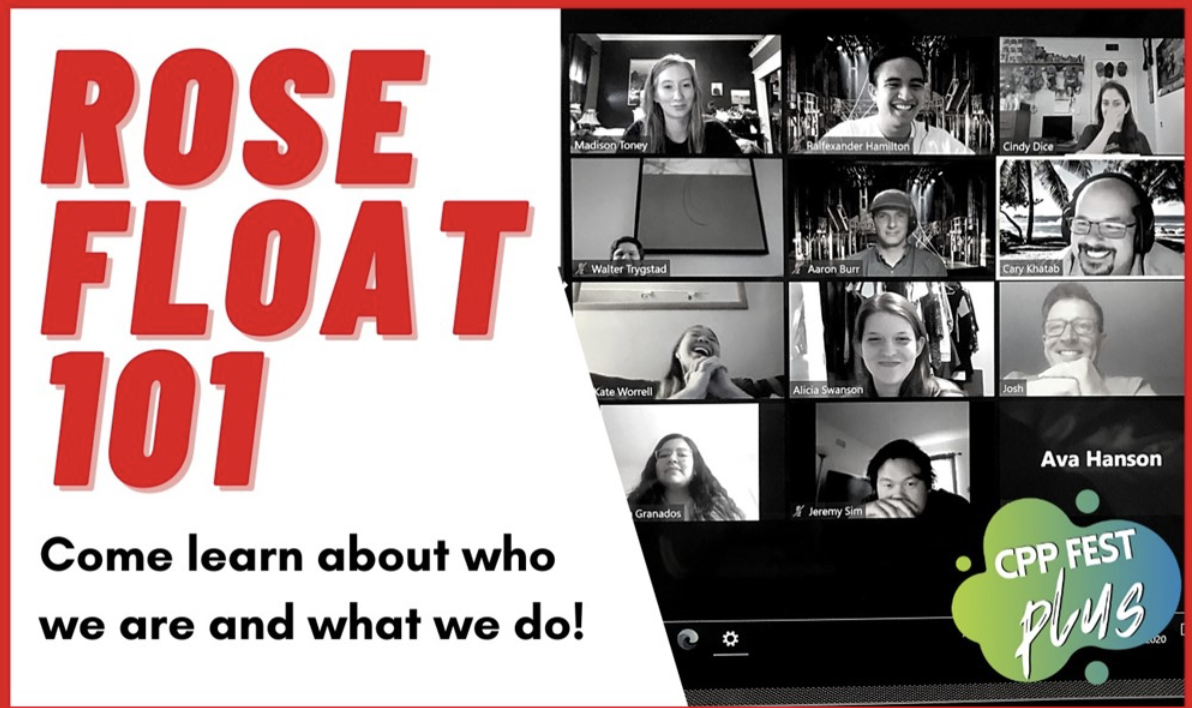 Rose Float 101: Learn About Rose Float
August 28: 12 pm - 1:15 pm. Interested in building up your leadership skills or learning about areas of design, materials testing, welding, wood shaping, agriculture, finances, photography, business marketing or more? At this Rose Float 101 event, learn more about who we are and what we do!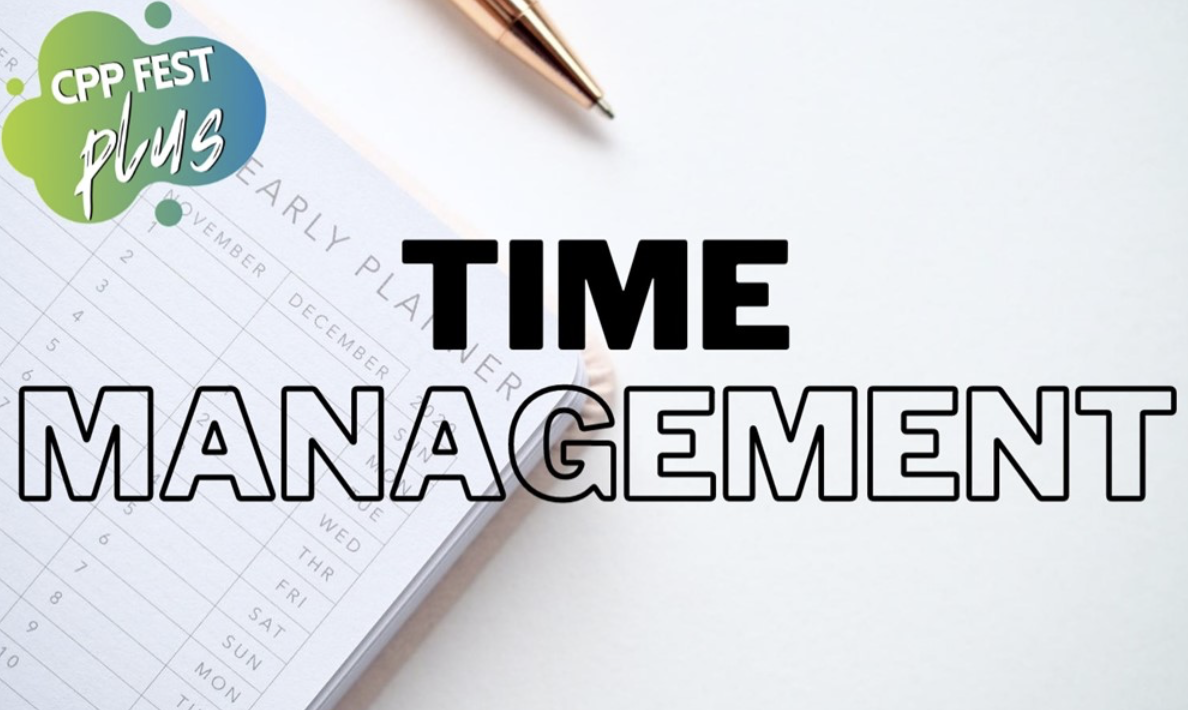 Time Management Workshop
August 28: 2:30 pm - 3:30 pm. The Fall semester is here and it's the perfect time to start prepping for the start of the school year. At this workshop you'll learn to plan and prioritize everything on your schedule and know how to manage your time effectively!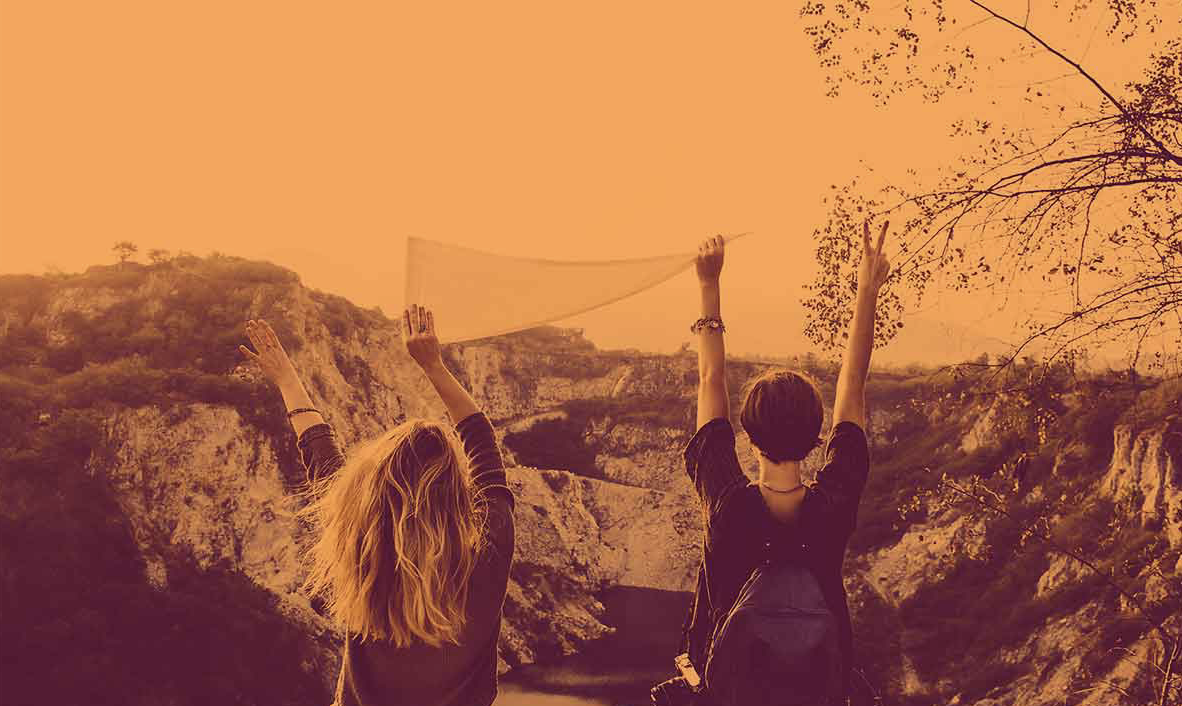 Fall Transfer Student Welcome
August 28: 5 pm - 7 pm. The Fall Transfer Welcome, hosted by the PolyTransfer Program, is an event aimed at connecting new and returning transfer students with campus resources, faculty members, and each other! We'll have opportunities for you to meet new people through small group activities, campus resource presentations, and breakout rooms where you can connect virtually with faculty members from your college.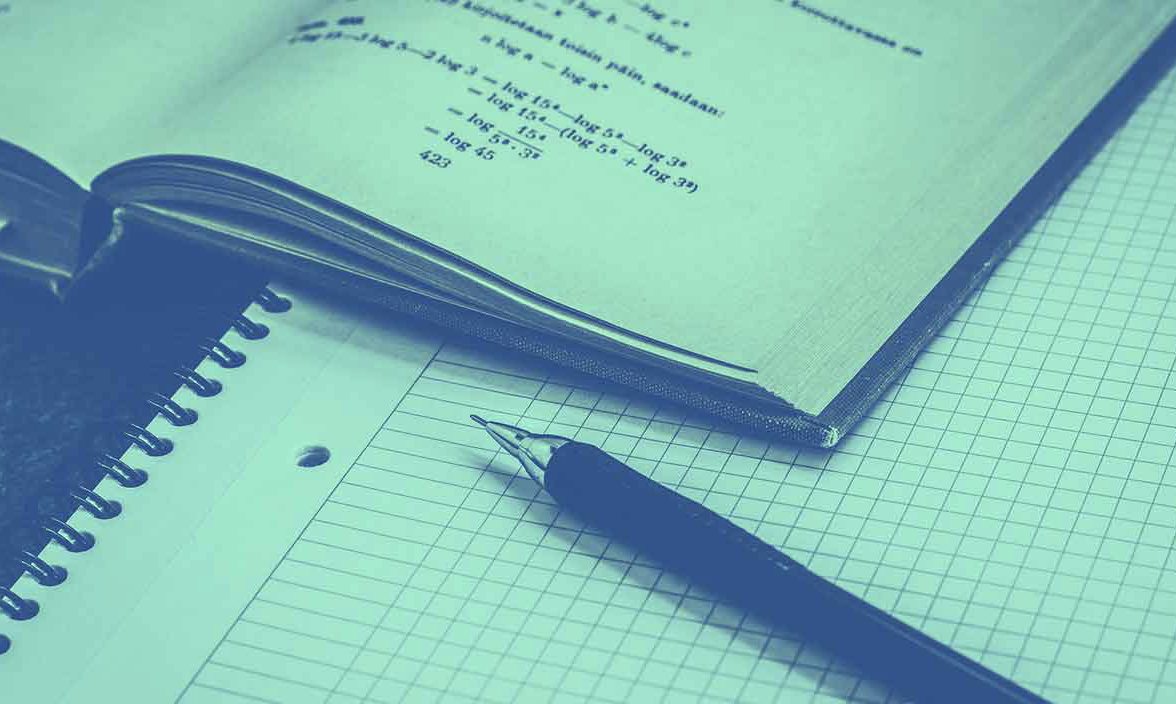 Utilizing StrengthsQuest - Find Your Path!
August 31: 12 pm - 1 pm.  Taking the StrengthsQuest assessment, students will discover their greatest natural talents, help improve their grades and increase learning by making the most of their talents. Additionally, students will discover a rewarding career path based on results and maximize potential for strengths by building on their talents rather than focusing on weaknesses.
Bought to you by Orientation Services and the Career Center!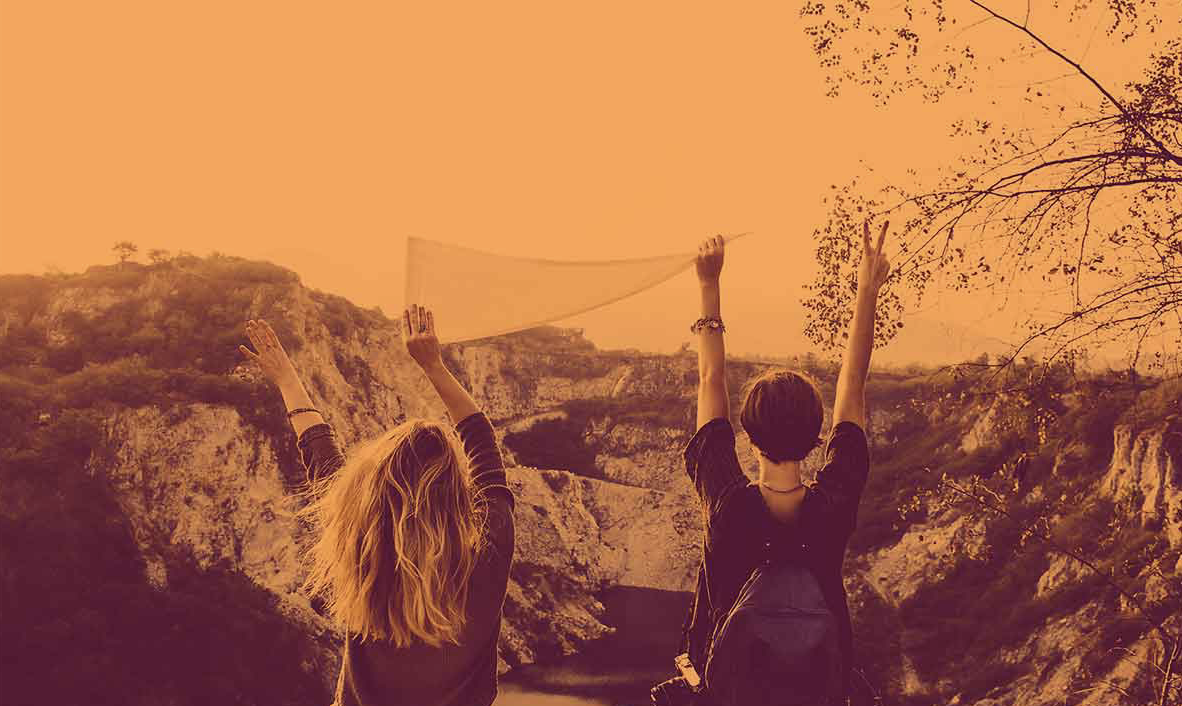 Rexpo - Campus Rec
Sept. 1: 12 pm - 1 pm. Join Campus Recreation for Virtual Rexpo to find out what Campus Rec has in store for Fall. There will be updates from the Campus Rec team, exciting program information for Fall and an opportunity for questions. CPP student attendees will automatically be entered into an opportunity drawing to win a Hydroflask!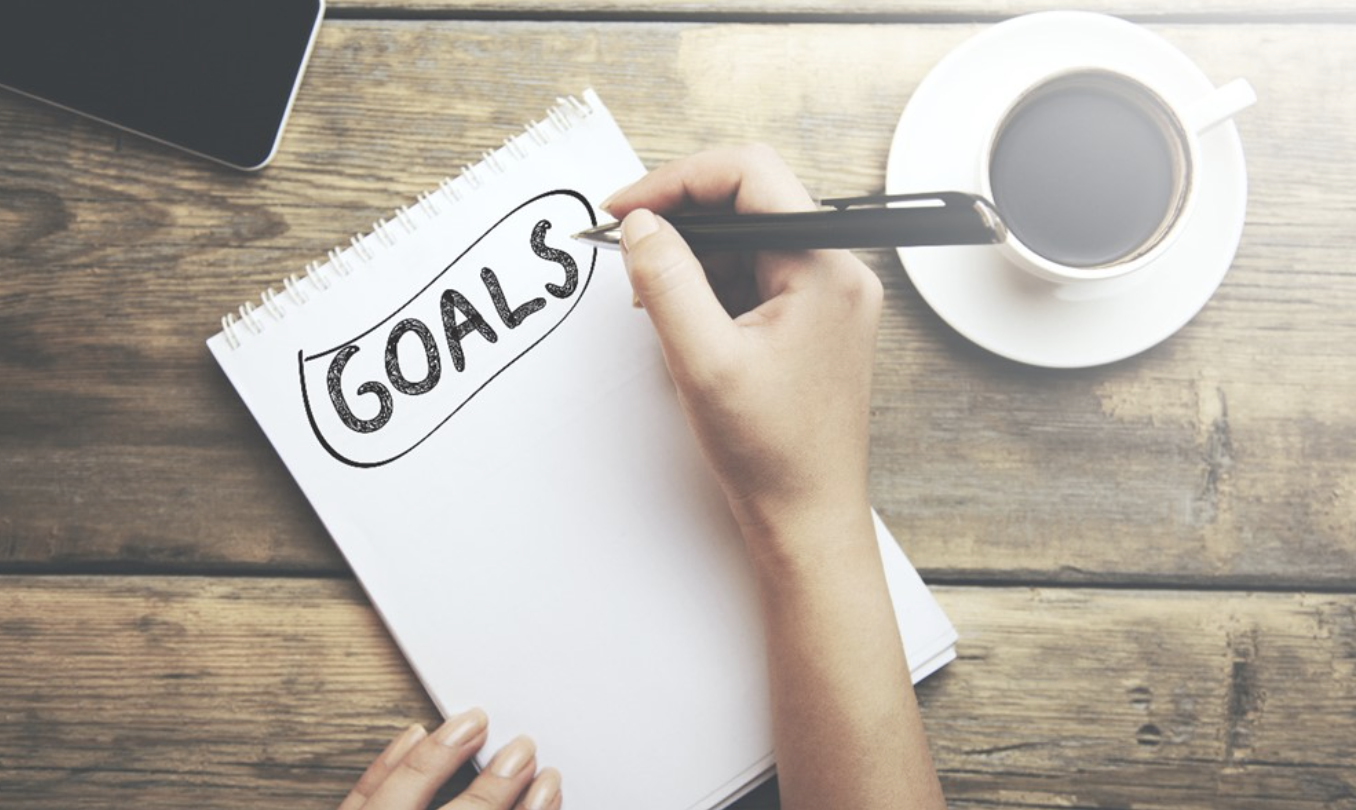 Goal Setting for Success
Sept. 1: 12 pm - 1 pm. Learn about SMART goals and steps for effective goal setting. Part of the Executive Skills Workshop Series, designed to assist students in understanding their struggles with executive function while teaching strategies for using executive skills effectively.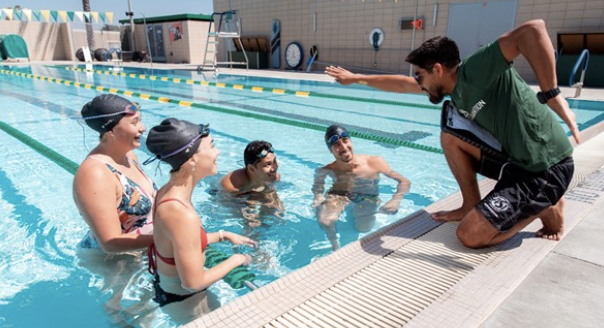 Intro to Water Skills - Part 1
Sept. 1: 1 pm - 2 pm. Join ASI Aquatic Instructors in a live session for an Introduction to Water Skills.  Instructional workshop will be posted on Streaming @CPP a week before the listed live session. Participants will be able to review the workshop video, if possible, practice the skills prior to the live workshop and ask any questions about the video or their skills they practiced. Zoom link will be emailed prior to start of program.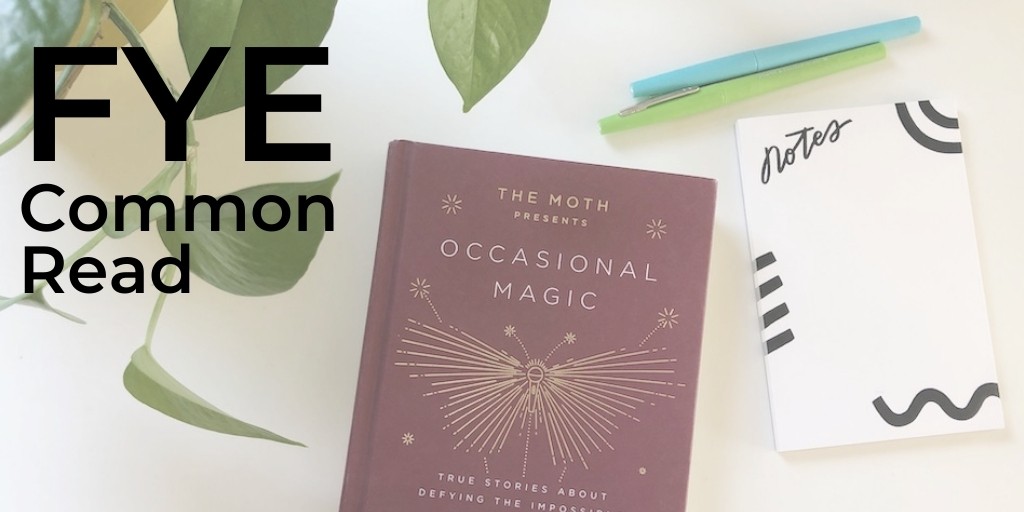 Your First-Year Experience at CPP
Sept. 1: 1:30 pm - 2:30 pm. Be part of the largest book club on campus with FYE Commone Read. Learn how you can participate in activities and contests around this year's book: The Moth Presents: Occasional Magic. Participants of this workshop will be entered to win this year's Common Read book and other CPP swag!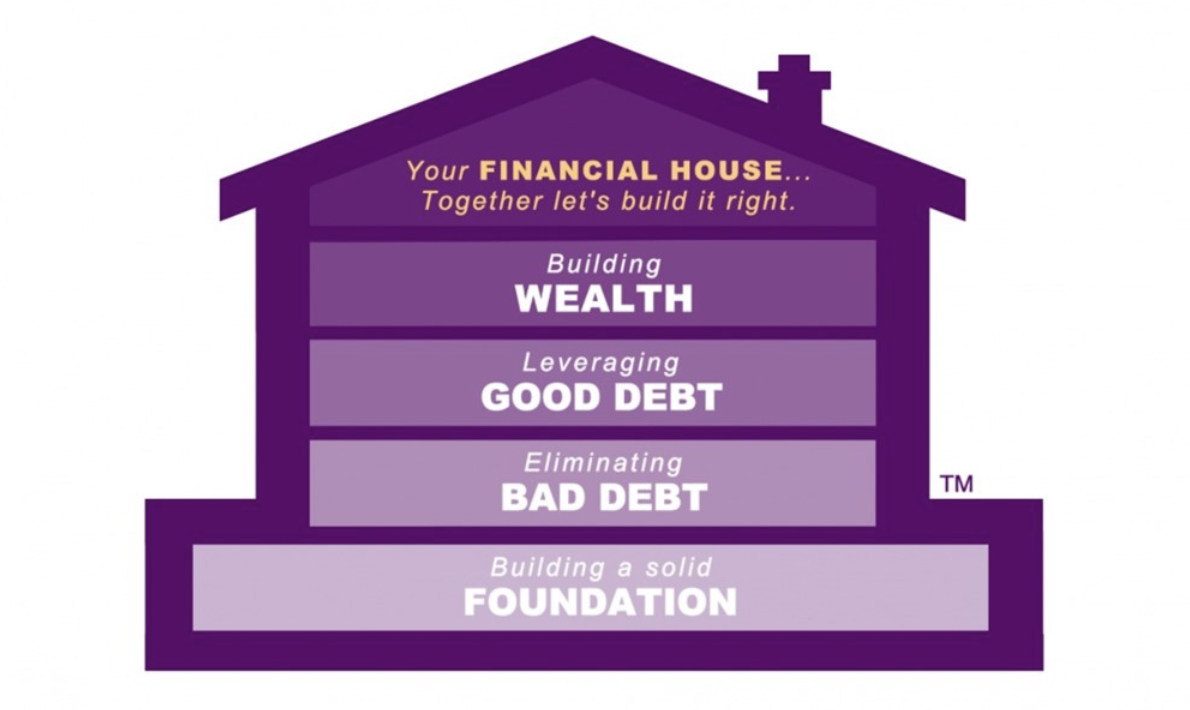 Building Your Financial House
Sept. 2: 2 pm - 4 pm. This event will teach the fundamentals of money management.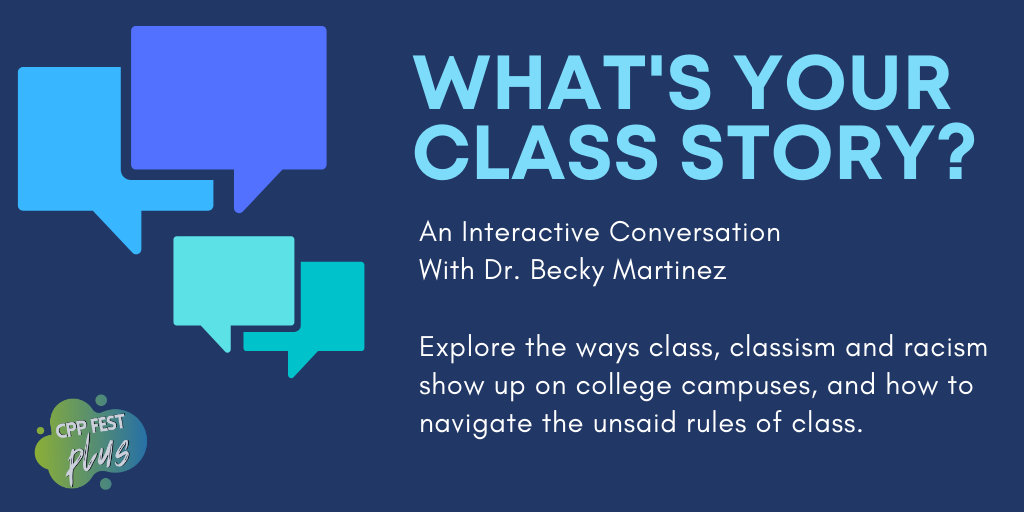 What's Your Class Story?
Sept. 2: 5:30 pm - 6:30 pm. Have you ever worried about not knowing what to wear to a job interview? Or had to choose between working a shift to pay rent or attending class? Or have been told you were "too good for us now" by your family and "not good enough" by classmates or professors? Join us for an interactive conversation where will explore the ways class, classism and racism show up on college campuses and how you navigate the unsaid rules of class.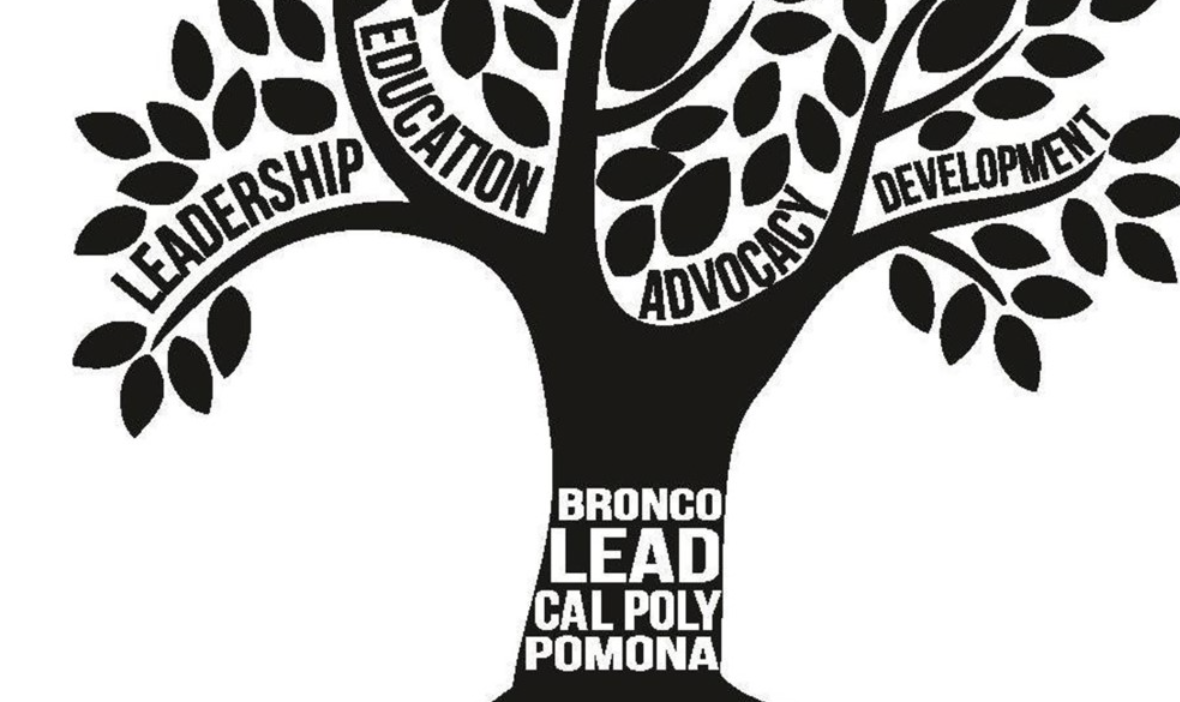 Managing Your Wellbeing While Leading Through COVID-19
Sept. 3rd: 12 pm - 1 pm. Participants will learn several coping skills to help navigate stress, anxiety and other mental health issues that arise due to COVID-19 through the lens of leadership. Sponsored by Bronco LEAD.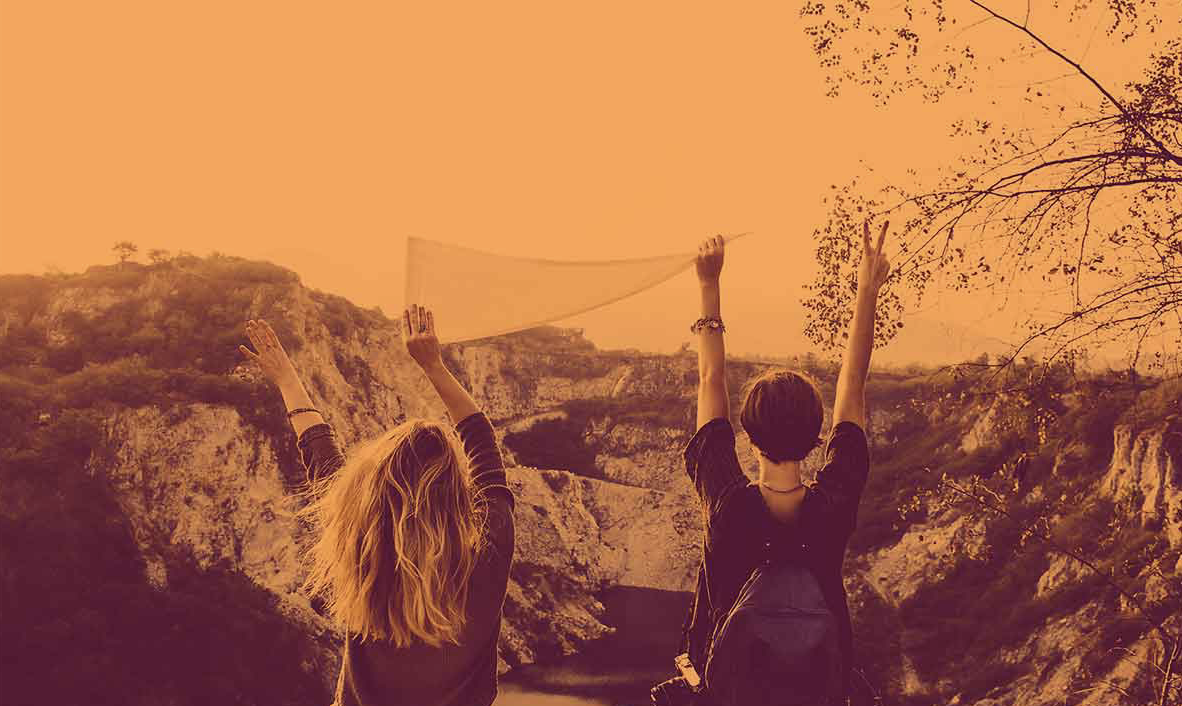 Wilderness Survival - The 7 Priorities
Sept. 3rd: 12 pm - 12:45 pm. Join Adventures as we dive deep into the topic of Wilderness Survival. Together, we will explore the seven priorities of wilderness survival and identify some greater context around the knowledges and skills required to survive a single night or longer in a variety of environments. During this virtual workshop, survival kits are not required.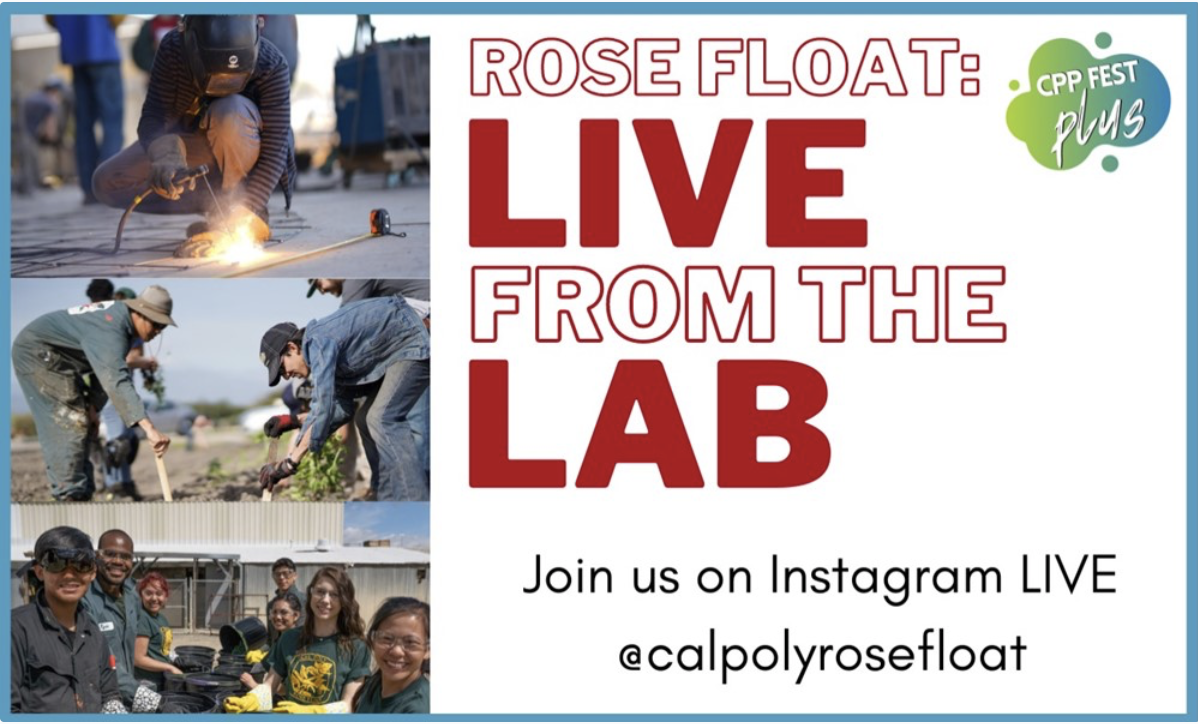 Rose Float: Live from the Lab
Sept. 3rd: 12 pm - 12:30 pm. Ever wondered what the Rose Float Lab looked like? Let us give you a virtual tour of the original Rose Float Laboratory! Come check out the space where the *magic* has happened for over 50 years. We'd like to share our space with you before transitioning to the new lab later this year. Live on IG - @calpolyrosefloat.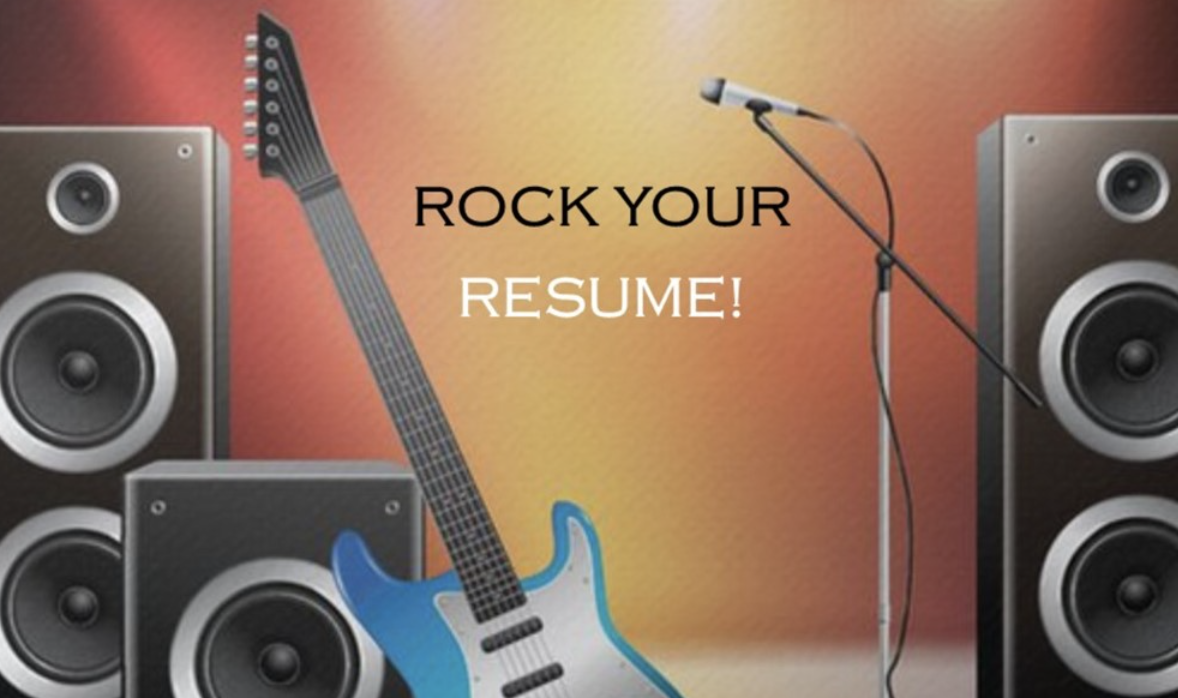 Rock Your Resume!
Sept. 3rd: 12 pm - 1 pm. A Career Center workshop. Learn how to develop an effective resume from scratch, format your resume intentionally, utilize appropriate industry buzzwords and avoid common resume myths. This is a great workshop whether you're writing your first resume, or seeking to update an existing one.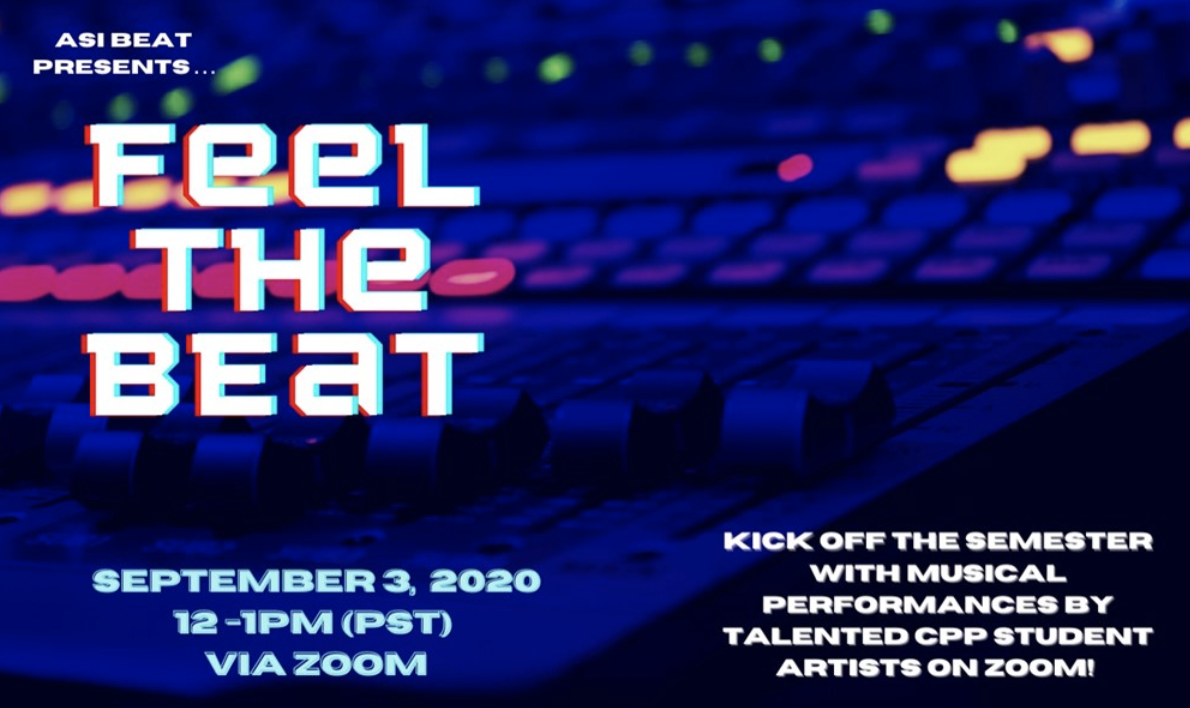 Feel the Beat
Sept. 3rd: 12 pm - 1 pm. Enjoy a musical performance by some talented ​Broncos!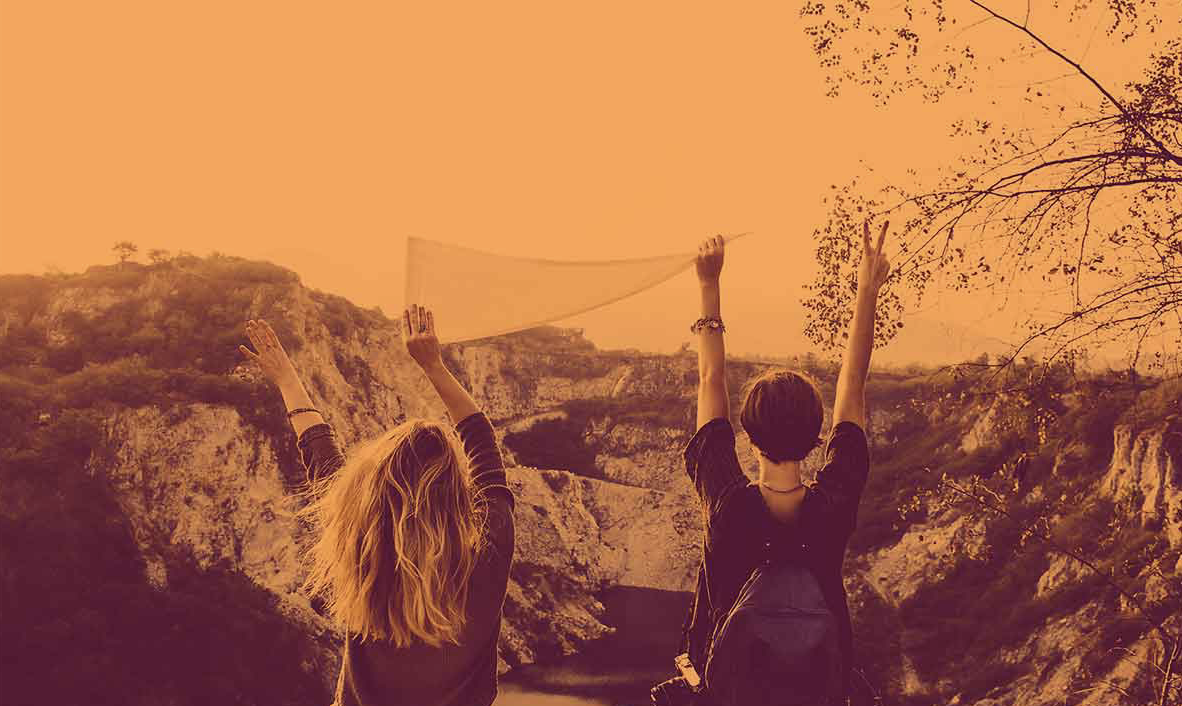 PADI Coral Reef Conservation Specialty Course
Sept. 3rd: 5 pm - 6 pm. Most people know little about the importance of reef ecosystems. The Coral Reef Conservation Specialty course helps you appreciate the complexity of these habitats and teaches you how you can help conserve these vital systems! There are no other parts to this course, once completed you will receive a certification.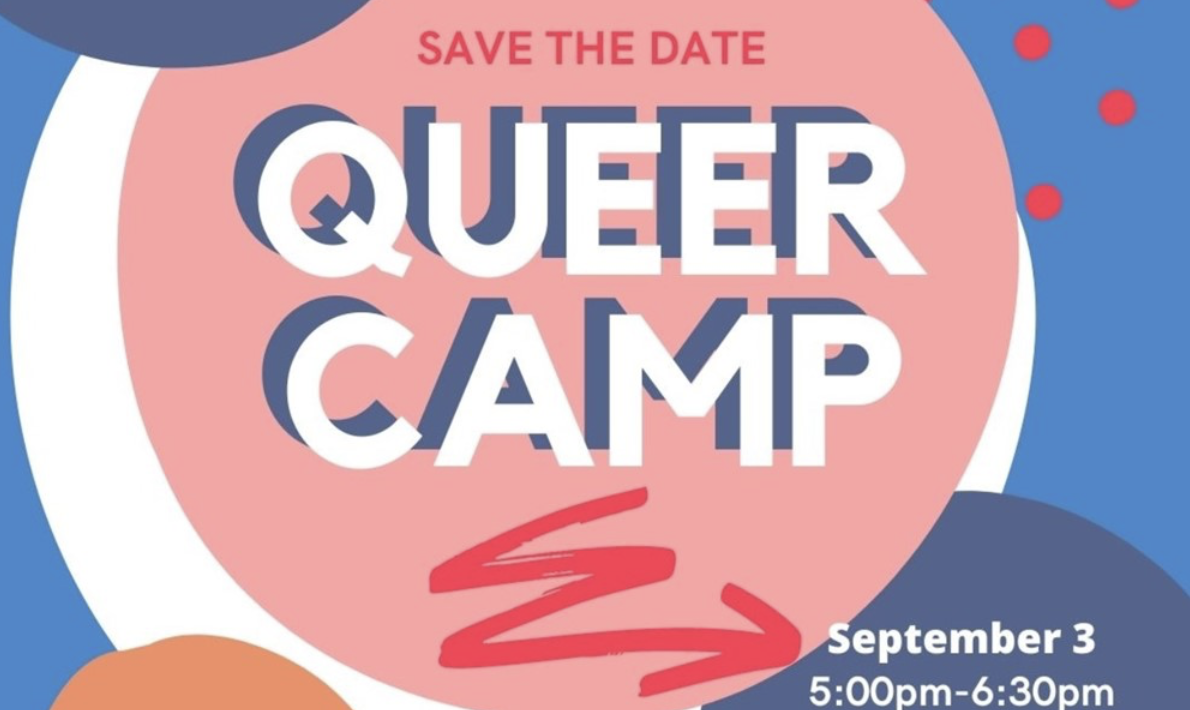 Q-Camp
Sept. 3rd: 5 pm - 6:30pm. The kickoff event to the new year for queer and transgender students. This is an opportunity for students to gain awareness of services and support for LGBT students, get to know one another and chat with others about their experiences at Cal Poly Pomona.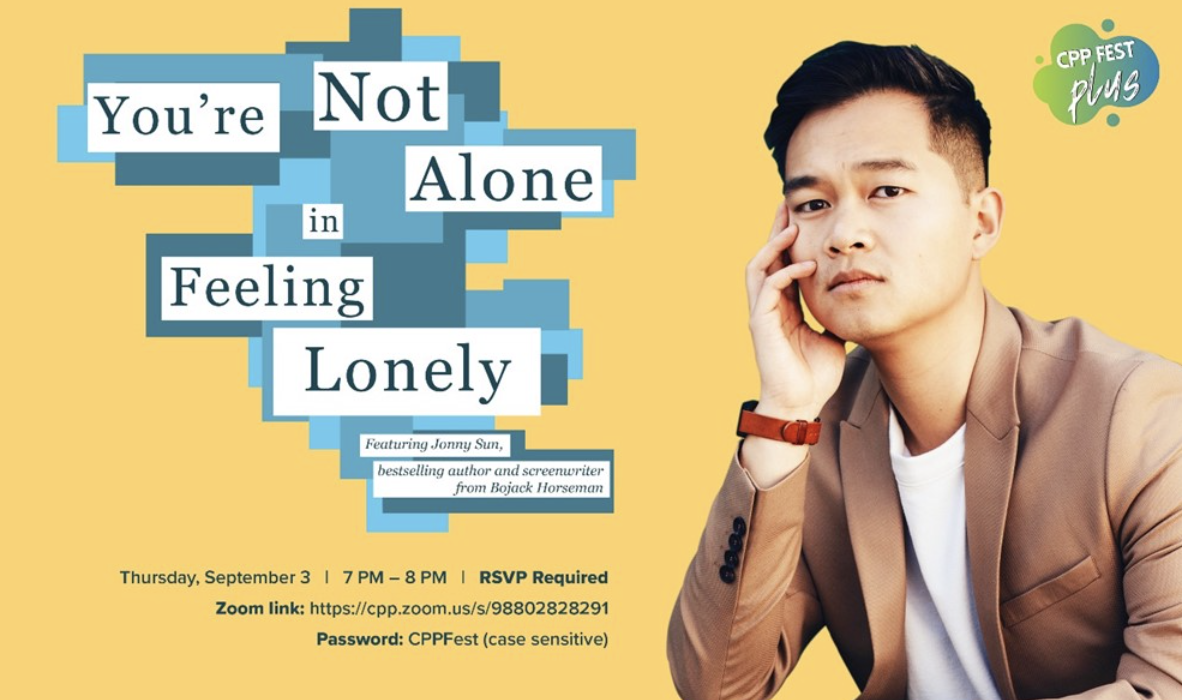 You're Not Alone in Feeling Lonely with Jonny Sun from BoJack Horseman
Sept. 3rd: 7 pm - 8 pm. 100 lucky attendees who RSVP in advance will be entered into an opportunity drawing for Jonny Sun's book!

Find out how to make connections with others in an online environment with BoJack Horseman's Jonny Sun! Be brave, open, and vulnerable with your loneliness, sadness, and fear during this pandemic to help you find comfort and feel less alone. Attendees of this event will be entered to win a copy of his bestselling book, everyone's a aliebn when ur a aliebn too.

Jonny Sun is the best-selling author and illustrator of everyone's a aliebn when ur a aliebn too and the illustrator of Gmorning, Gnight! by Lin-Manuel Miranda. He is a writer for the sixth season of BoJack Horseman, and is writing a movie for 20th Century Fox.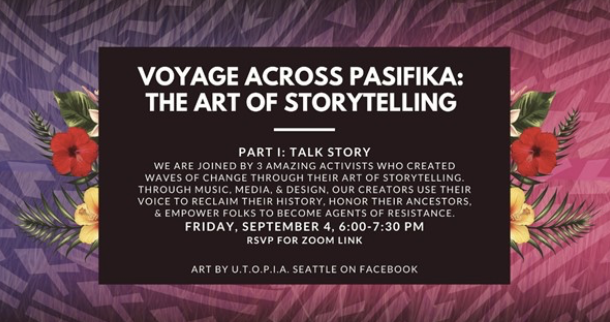 Voyage Across Pasifika: The Art of Storytelling
Sept. 4th: 6 pm - 7:30 pm. Art is a form of activism. We are joined by three amazing activists who created waves of change through their art of storytelling. Through music, media, and design, our creators use their voice to reclaim their history, honor their ancestors, and empower folks to become agents of resistance.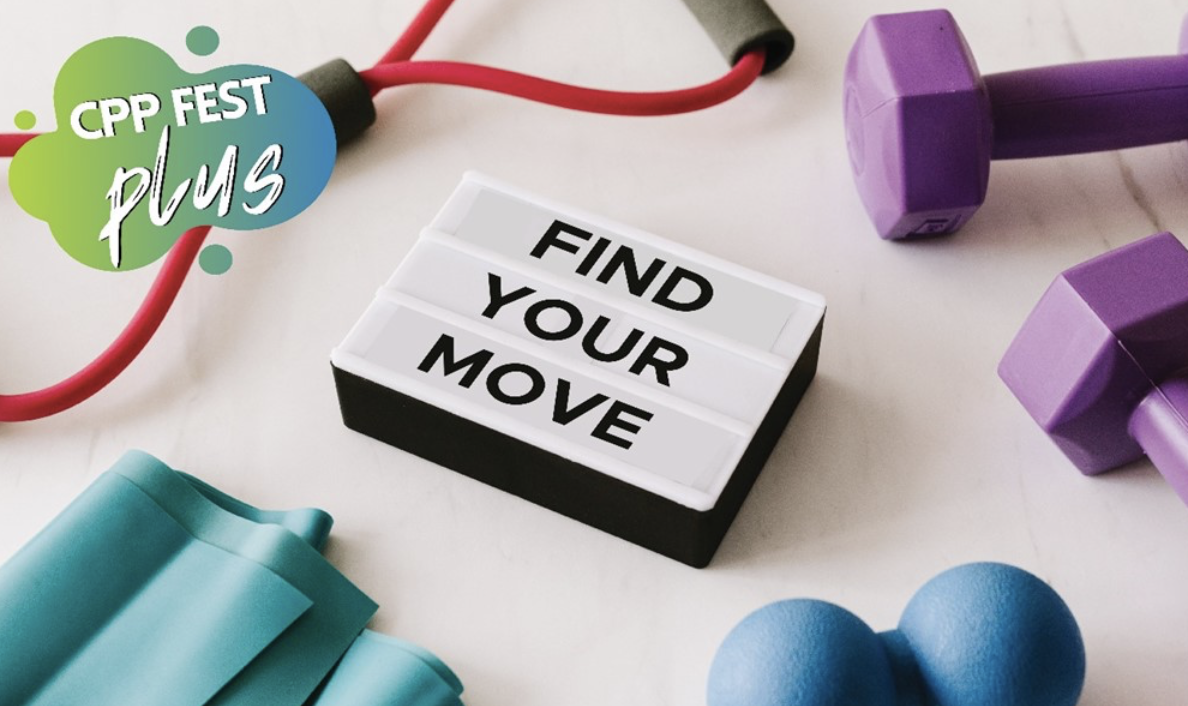 Find Your Move
Sept. 9th: 3 pm - 4 pm. The basics of physical activity, including cardiovascular fitness, muscle strengthening, and flexibility are reviewed in this presentation. Strategies to add enjoyable exercise to daily life and how to overcome barriers will be covered. Plus, you'll actually have the chance to move during the presentation!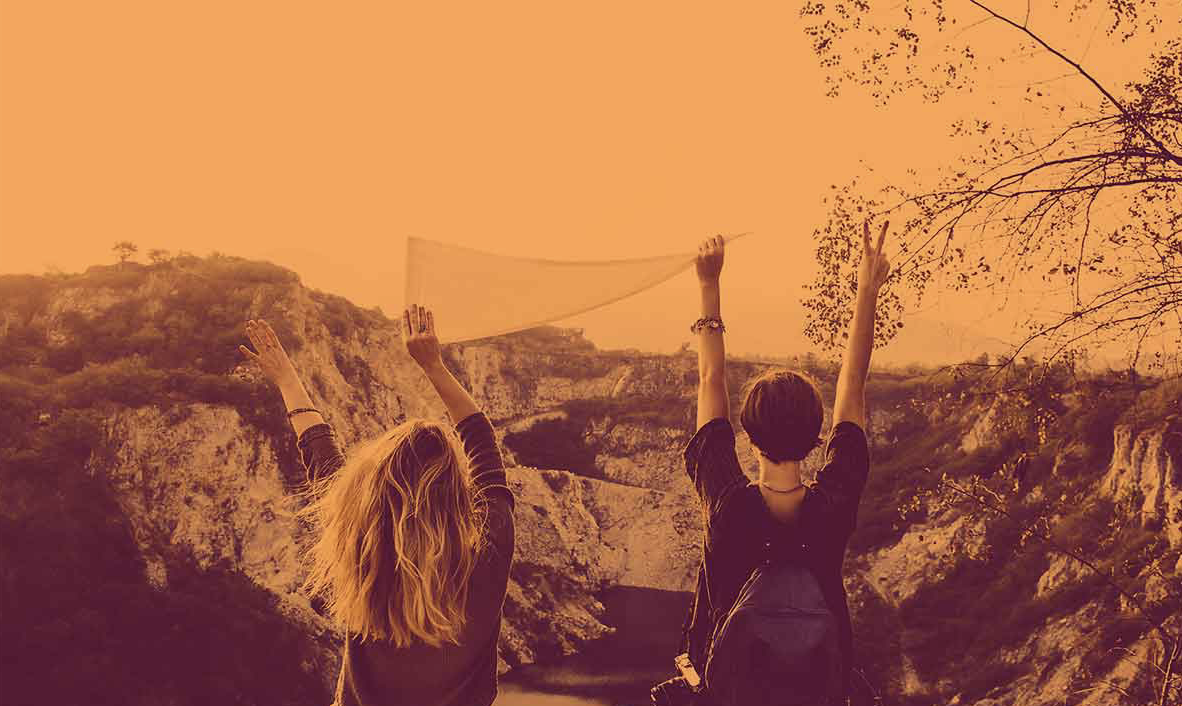 Wellness Wednesday: Self-Compassion
Sept. 9th: 5 pm - 6 pm. Personal growth and development goes beyond the weights and treadmills. Join CAPS and our Fitness team to find out what wellness means for you and what you can do to set yourself up for success in anything you do.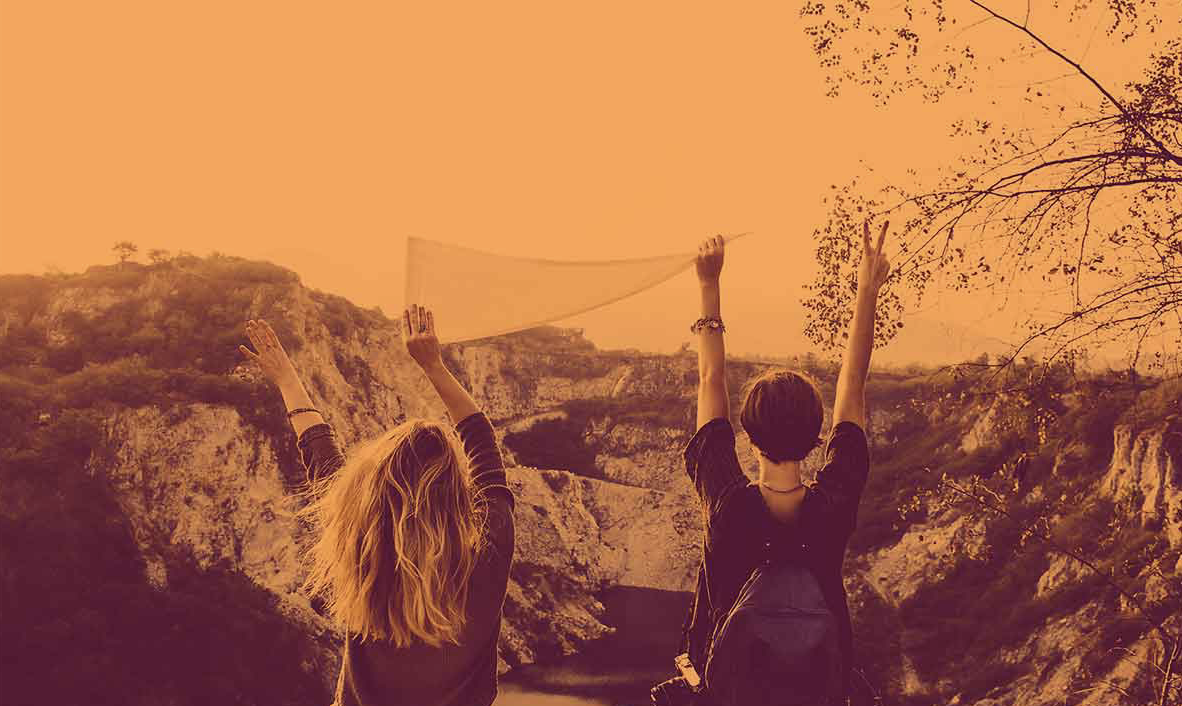 Wilderness Survival - Skills Demonstration
Sept. 10th: 12 pm - 12:45 pm. Join Adventures as we dive deep into the topic of Wilderness Survival. This second live session will incorporate some live demonstrations of skills and techniques that could be useful during a wilderness survival situation.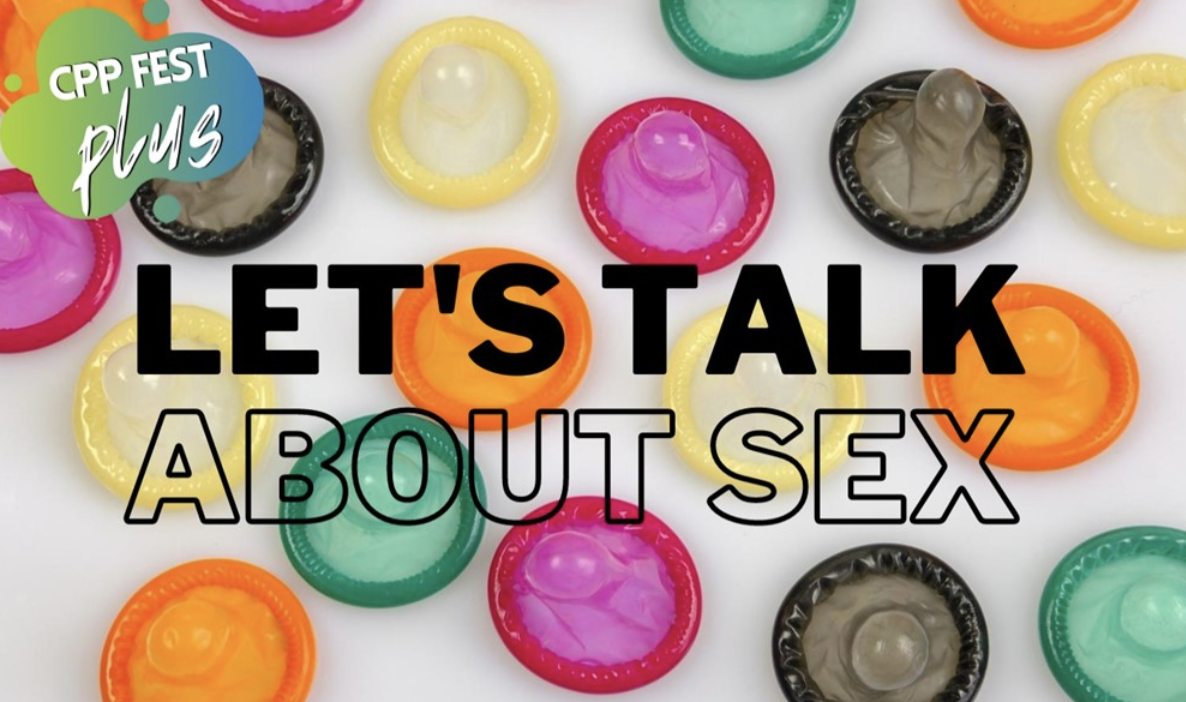 Let's Talk About Sex
Sept. 11th: 3 pm - 4 pm. Topics covered in this inclusive and engaging presentation include STD awareness and testing, common forms of pregnancy prevention, and how to use latex barriers for various types of sex.