Now Available: 24/7 Bronco Lockers!
ATTENTION:
Please visit Safer Return for COVID-19 safety guidelines prior to coming to campus.


The University Library is providing a contact-less method of delivering physical materials to Cal Poly Pomona students, faculty, and staff through the 24/7 Bronco Lockers. Lockers are accessible 24 hours, 7 days a week for your convenience. Library materials that you request through OneSearch are placed in the Bronco Lockers for you to pick up in a way that is safe for users, as well as library staff.
The Bronco Lockers are located on the south side of the Bronco Bookstore, adjacent to visitor Parking Lot 'G'.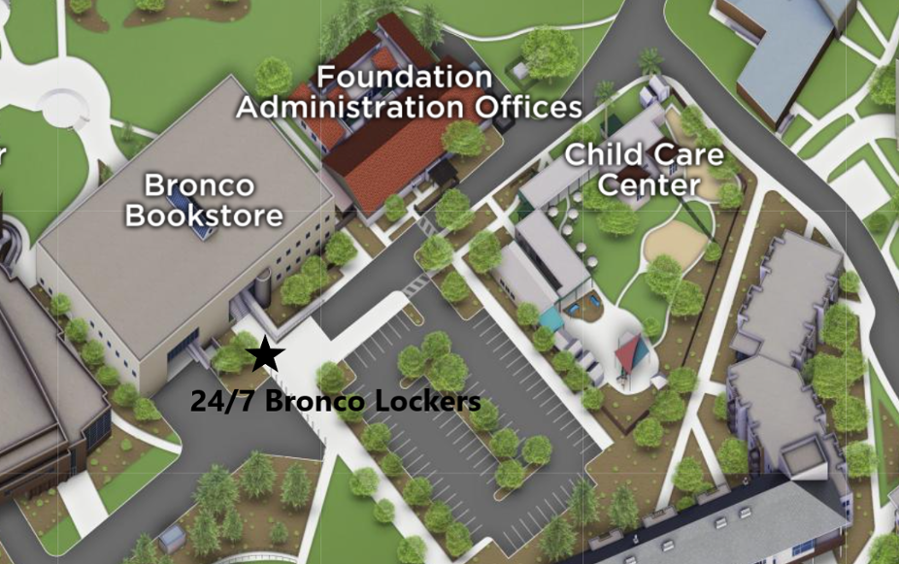 To learn how to submit requests for pick-ups at the 24/7 Bronco Lockers, please follow the instructions in the following video.
For further details on the Bronco Lockers, please visit the Bronco Lockers FAQ page.
Access Services
(909)869-3075