LSAMP Program
STEM Training and Preparation
The CSU-LSAMP Program is a California State University systemwide program dedicated to increasing the number of students from disadvantaged backgrounds, underrepresented minority (URM) groups, and those who face social, educational, or economic barriers to achieving degrees in science, technology, engineering, and mathematics (STEM) disciplines.  Initiated in 1994, the CSU-LSAMP Alliance currently consists of all 23 campuses of the CSU. The LSAMP program at Cal Poly Pomona is designed to build a collaborative learning community among STEM students with career goals of pursuing graduate school preparedness. LSAMP promotes and funds student involvement in undergraduate research opportunities, graduate school preparation, career development and networking opportunities. Activities to support STEM students begin with entering freshman and transfer students and continue to graduation and placement in strong STEM graduate programs. 
To be eligible to participate in CSU-LSAMP, students must:
Be a U.S. Citizen or Permanent Resident; 
Be enrolled in an undergraduate major in a STEM discipline or have expressed an interest in pursuing a STEM baccalaureate degree; 
Be an individual who has faced or faces social, educational, or economic barriers to careers in STEM. 
Although the project's goals and anticipated outcomes are stated in terms of improving URM participation in STEM, it is important to emphasize that CSU-LSAMP does not limit participation to URM students or provide URM students preference in admission.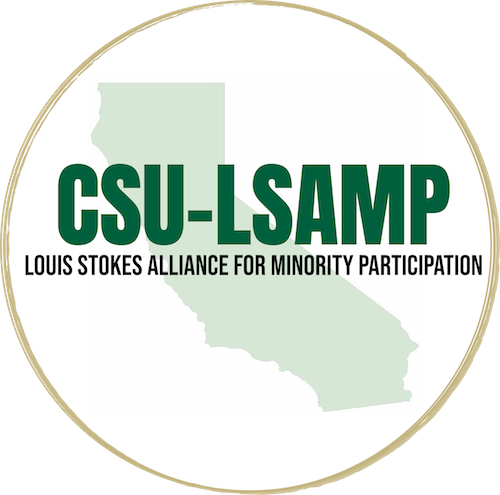 ---
About CSU-LSAMP
The Cal Poly LSAMP program is funded through the system-wide CSU-LSAMP and is supported by funds from the National Science Foundation (NSF grant # HRD-1826490), the CSU Office of the Chancellor, and the Science Educational Enhancement Services (SEES) program at Cal Poly Pomona.