Dean's Welcome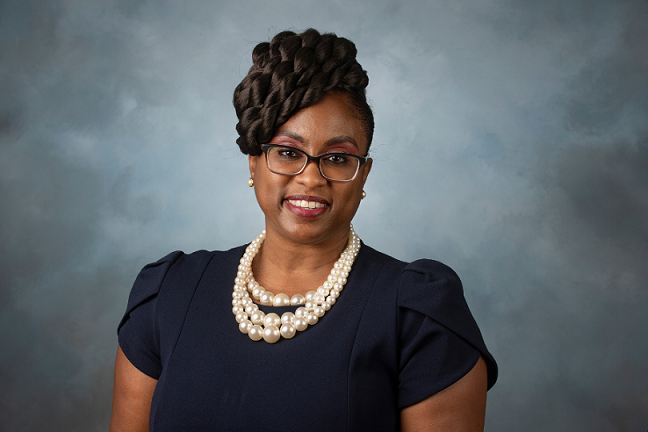 Welcome to the College of Education and Integrative Studies at Cal Poly Pomona! Our mission is to prepare students to become dynamic, innovative, skilled and socially responsible leaders in an ever-changing local and global society. We are committed to the principles of diversity, ethics, social justice and life-long learning. Central to our mission is innovative and integrative thinking, reflective practice, collaborative action and learning by doing.  
Our talented faculty and staff are committed to meeting the needs of our students, community and society. We have three undergraduate programs, several post-baccalaureate programs and our Interdisciplinary General Education Program, which offers students a unique and stimulating option to fulfill their general education requirements. IGE integrates the humanities and social sciences in active, student-centered classes.  
Our Department of Liberal Studies holds the same commitment, which uses a multidisciplinary lens to help students develop into societal leaders in a variety of fields. While in our program, students are able to conduct research and advocacy, create research projects and works of art, and serve the community to transform the society and environment around them.  
Most of our Liberal Studies graduates enter our post-baccalaureate programs to become school administrators and teachers at the elementary, middle and high school levels.    
We've recently added our Early Childhood Studies Program, which is Cal Poly Pomona's fastest growing baccalaureate program on campus. Our Department of Early Childhood Studies provides its students with the knowledge and skills needed to make a positive difference in the lives of children.  
We also offer a Master of Arts in Education degree or a combined teaching credential and master's degree. There are three emphases available to master's students: Curriculum & Instruction; Special Education; and Educational Leadership. 
Our doctoral program in Educational Leadership has received great praise from local school districts. The program is carefully designed, emphasizing research into practice and completed over a three-year period. It's also designed for working professionals and delivered by distinguished faculty who are graduates from some of the nation's finest universities. 
Please browse our department websites to get a deeper understanding of our college's offerings. We have created programs that fulfill our mission to innovatively meet the needs of our students and society.  
-- Dean Jenelle S. Pitt-Parker