Commencement
Cal Poly Pomona's Commencement ceremonies will take place in the University Quad on May 17-20, 2024.  Seniors applying for fall 2023, spring 2024 or summer 2024 graduation are invited to participate.
Commencement Schedule
To promote a safe environment, the university will hold 12 ceremonies over four days, Friday through Monday. The four larger colleges — Business Administration, CLASS, Engineering, Science — will each hold two ceremonies. All ceremonies will be about 90 minutes long.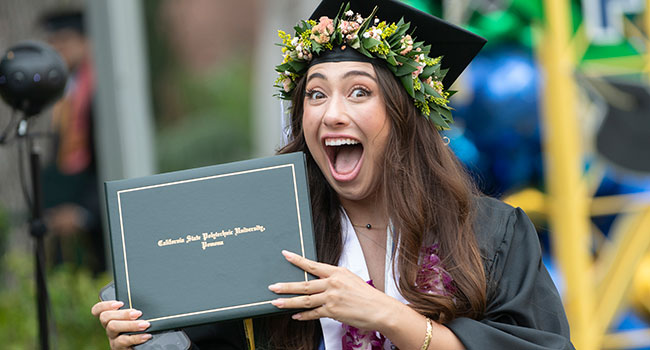 Friday, May 17
4 p.m., The Collins College of Hospitality Management
7 p.m., Huntley College of Agriculture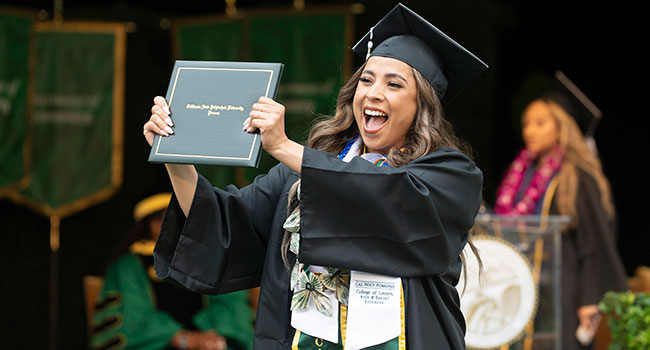 Saturday, May 18
8 a.m., College of Letters, Arts, and Social Sciences #1
12 p.m., College of Letters, Arts, and Social Sciences #2
4 p.m., College of Engineering #1
7 p.m., College of Engineering #2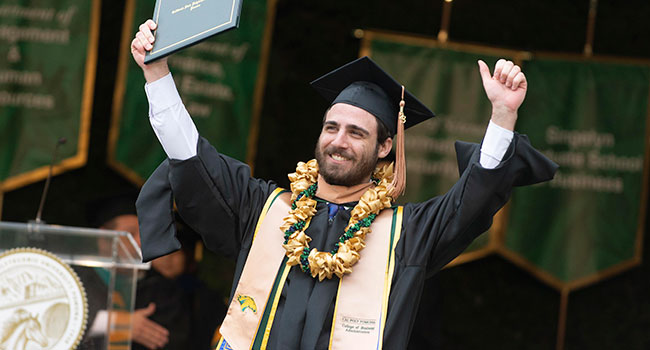 Sunday, May 19
8 a.m., College of Business Administration #1
12 p.m., College of Business Administration #2
4 p.m., College of Science #1
7 p.m., College of Science #2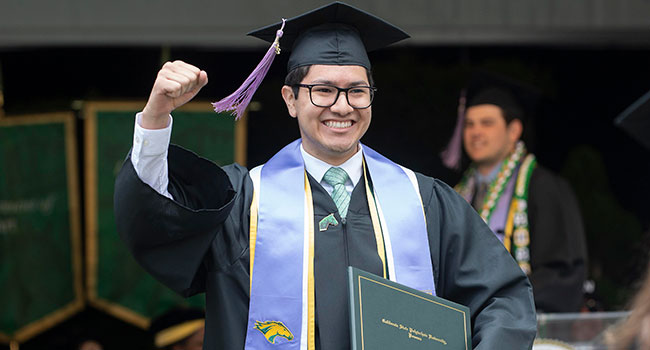 Monday, May 20
8 a.m., College of Environmental Design
12 p.m., College of Education and Integrative Studies