Commencement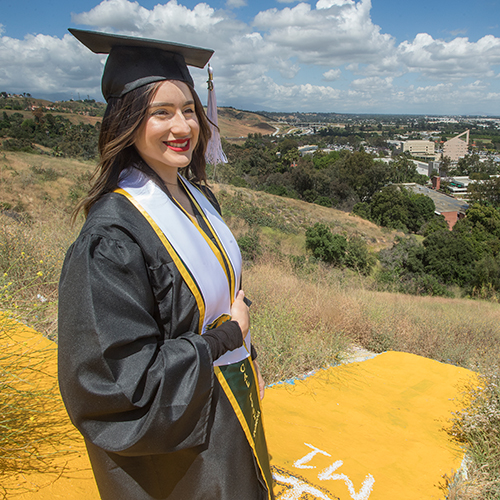 FAQs
Information on how to obtain ceremony photos through Grad Images.
Virtual Ceremonies
The university will hold virtual ceremonies for all eight colleges on:
Saturday, May 29, 2021 at 9:00 a.m. (PST)
Class of 2020 (summer/fall 2019, Spring 2020 graduates) 
Sunday, May 30, 2021 at 9:00 a.m. (PST)
Class of 2021 (summer/fall 2020, Spring 2021 graduates)
Virtual Ceremony Links (Live on day of)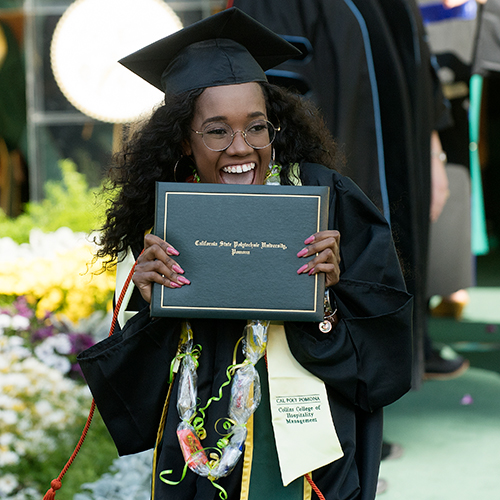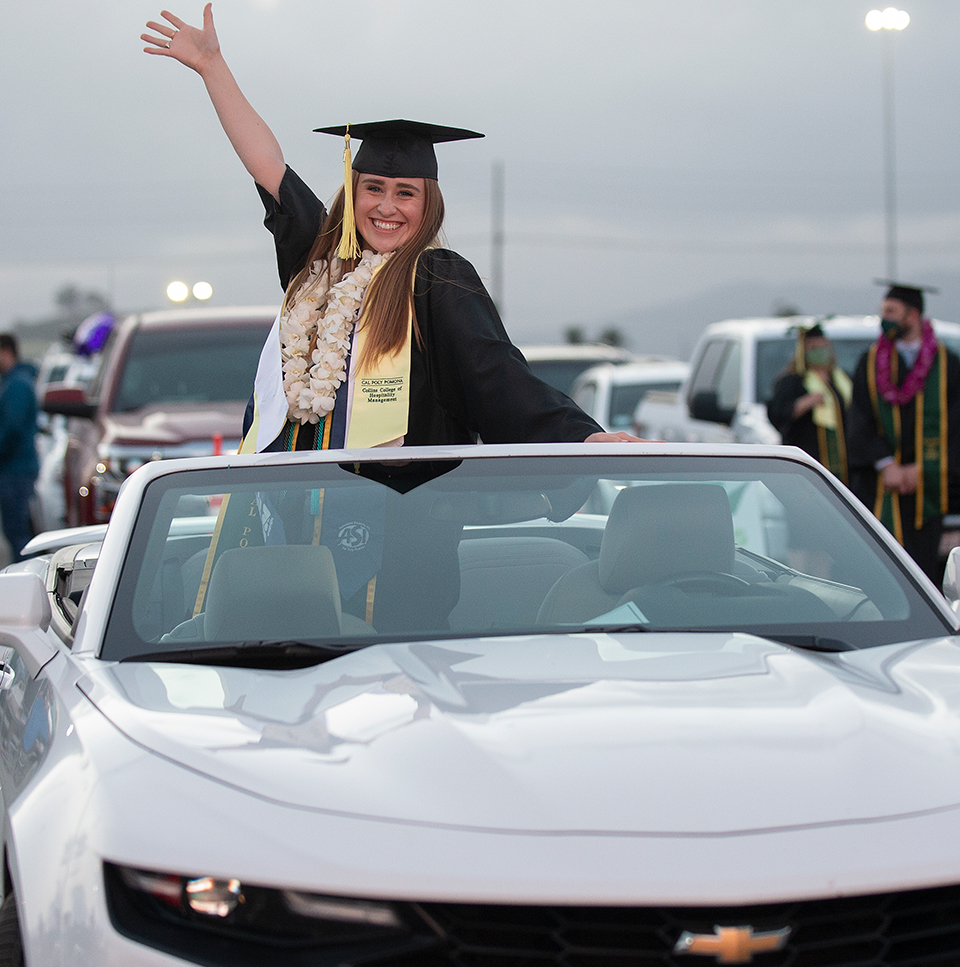 Drive-In Commencement Event
The university held 20 in-person, drive-in ceremonies from May 20 to 23 at Fairplex in Pomona. 
Grad Gifts
Grad gifts and regalia are available at the Bronco Bookstore! Purchase in-store and online.