Margie Ferree Jones, Ph.D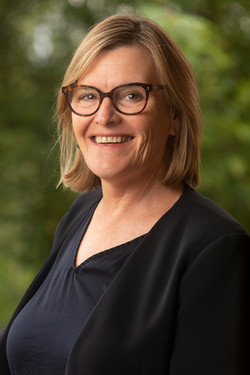 Interim Dean
Office: 79B-2232
Email:  mfjones@cpp.edu
Phone: (909) 869-4479
Fax: (909) 869-4805
Margie Ferree Jones is the interim dean of The Collins College of Hospitality Management. Dr. Jones has been a member of the college faculty as a professor at Cal Poly Pomona since 1990. She has a Ph.D. in Educational Studies from Claremont Graduate University, a master's degree in Hotel Administration from Cornell University and a bachelor's degree in Economics from Indiana University.
Perhaps best known as "the wine professor", Dr. Jones is a certified wine educator (CWE) and a certified sommelier (CS). She has taught courses in strategic leadership, marketing, special events, food & beverage, and hotel/resort planning & development. In her early tenure with the college, she acted as the business manager for the college's Restaurant at Kellogg Ranch (RKR) for over ten years.
Dr. Jones has participated in several university and college committees including the university retention, tenure, and promotion (RTP), the institutional review board (IRB), the university grade appeal, the college and university assessment committees and several faculty and staff search committees. She served as a member of the leadership team for the college's 2018 reaccreditation process with the Accreditation Commission for Programs in Hospitality Administration (ACPHA), and as a member of the steering committee for the university's 2019 reaccreditation with the WASC Senior College and University Commission (WSCUC) and was the college curriculum chair from 2001 to 2013.
Dr. Jones is the lead instructor and faculty coordinator for the Club Management Association of America's (CMAA) Business Management Institute's Leadership Principles program offered exclusively in Los Angeles. She has been a board member of the Society of Wine Educators (SWE) for over ten years and is currently serving for the next two years as board president. She has judged several international wine competitions and was the steward for Fairplex's L.A. International Wine Competition from 1999 to 2019.
Prior to joining The Collins College faculty, Dr. Jones worked as a manager in food & beverage with Four Seasons Hotels & Resorts. She has also worked for VMS Realty, Hyatt Hotels, and RCI International.