Patrick Lee, DBA, CHE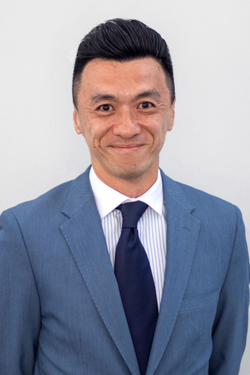 Associate Professor/ 
Interim Department Chair
Office: 79B-2427
Email: cplee@cpp.edu
Phone: (909) 869-4285
Fax: (909) 869-4805
Dr. Patrick Lee is an Associate Professor and Interim Department Chair at The Collins College of Hospitality Management at California State Polytechnic University, Pomona. Before joining Cal Poly Pomona, Dr. Lee taught at the School of Hotel and Tourism Management at The Hong Kong Polytechnic University.
Dr. Lee received his Master of Science from The Hong Kong Polytechnic University and his Doctor of Business Administration (DBA) from the University of Surrey, U.K. Dr. Lee is an American Hotel and Motel Association Certified Hospitality Educator (CHE) and has extensive industrial experience in hotels and theme park such as Four Seasons Hotel Hong Kong, Hong Kong Disneyland Resort, and Island Shangri-La Hotel Hong Kong. Dr. Lee's background in the hotel industry allows him to bring valuable firsthand experience to the classroom and his research.
Dr. Lee's research interests include career management, training and development, and hospitality education. Specifically, his work examines career readiness, career decision, and career choices, as well as adoption of training methods and competencies and roles of training professionals in the hotel industry.
Dr. Lee is currently responsible for the lodging series in The Collins College of Hospitality Management. He teaches lodging operations classes while his long-term professional aspiration is to utilize his industrial experience, share his academic knowledge, and create a classroom environment which focuses on interactive learning and proactive student development.