Parking Restricted on Section of University Drive Starting on Thursday, July 30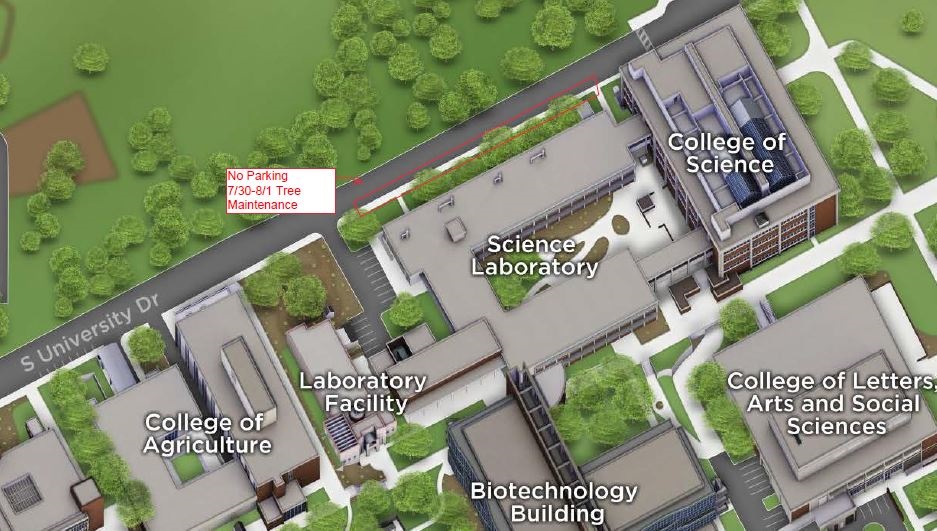 Summary of Disruption: Parking will be prohibited on a section of University Drive adjacent to the Science Laboratory (Building 3) starting on Thursday, July 30, for a tree maintenance project. The work is scheduled to be completed on Saturday, Aug. 1.
Reason for Disruption: Allow contractor crews to perform maintenance on trees along the street.
How does this affect me? The work area will be cordoned off but University Drive will remain open to traffic.
What do I need to do? Park along other sections of University Drive or in nearby lots. Please share this information with others who may have not received this message.
For any questions or more information, please contact: Facilities Customer Service at Ext. 3030.