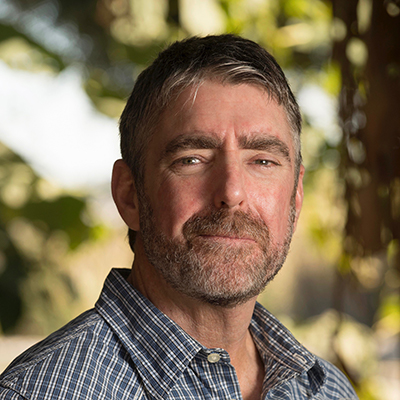 Douglas G. Kent
Lecturer, Department of Regenerative Studies, College of Environmental Design
Office location
Office hours
M | 12PM - 1:30PM (VIA ZOOM)
About Me
Douglas Kent is an author, activist, educator, and specialist in ecological land management. He is the Principal of Douglas Kent + Associates and Adjunct Professor at the John Lyle Center for Regenerative Studies.
Since 2008 Kent has taught a variety of land management courses at Cal Poly Pomona. He is the author of a variety of books, including Firescaping: Protecting your home with a fire-resistant landscape (2nd Ed.); Foraging Southern California: 118 nutritious, tasty and abundant foods; California Friendly: A Maintenance Guide for Landscapers, Gardeners and Land Managers; Ocean Friendly Gardens; Firescaping, A New Era of Gardening; and Ecological Land Management. Kent has had over 50 articles published in various newspapers and magazines including CoastKeeper Magazine, Fine Gardening, Los Angeles Times, Marin Independent Journal, Orange County Register, and the Southern Sierran.
Kent has been working in California's landscapes for over 40 years and his designs and projects have been featured in publications across the nation, including Los Angeles Times, Fine Gardening, Sunset Magazine, HGTV, National Wildlife, and CNN Comcast. Kent received both his Master degrees from Cal Poly Pomona, one in Regenerative Studies and the other Landscape Architecture.
SPRING 2018 COURSES
RS 1110: Introduction to Regenerative Studies
RS 3010: Life Support Systems
RS 4990/4990L: Practical Applications in Regenerative Studies (classes are Ecological Restoration, Ecological Land Management, Sustainable Landscape Construction and Communications for the Environmental Professional)
RS 5200/5200L:  Nature as Model