FEDCO
Due to the COVID virus, we are currently not accepting applications. Please check back for updates.
Teacher Grants - FEDCO Classroom Enrichment Fund
For school districts in San Bernardino County and specified school districts in Los Angeles County:
The FEDCO Charitable Foundation is providing grants for full-time public school teachers serving students in grades Kindergarten through 12 in all school districts in San Bernardino County and the following school districts in Los Angeles County: Azusa Unified School District; Bassett Unified School District; Bonita Unified School District; Charter Oak Unified School District; Claremont Unified School District; Covina-Valley Unified School District;  Glendora Unified School District; Hacienda La Puente Unified School District; Pomona Unified School District; Rowland Unified School District; Walnut Valley Unified School District; West Covina Unified School District. Grants support hands-on, classroom, or "real-world" field trip projects that "bring learning to life" and increase student academic achievement. Grants are designed to encourage experiential learning, enhance student understanding, and increase student achievement in relation to the curriculum standards in one of the core subject areas of language arts, social studies, mathematics or science.
Proposed projects must be submitted by a full-time teacher and involve some type of field trip experience.
Field trips may include visiting a museum, artistic or cultural center, participate in a civics or community service project, or have an outreach program bring the experience to your school!  Grant funds may be used for transportation, pre- or post-field trip materials, or other expenses specific to the proposed project.
Grant funds may not be used for the following: computer hardware, salaries, video cameras, sectarian purposes, substitutes, field trips to amusement parks, or for substituting existing funds that are available to support similar services or third party payments.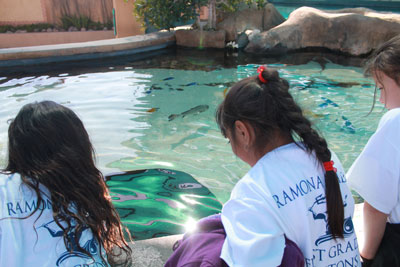 FEDCO Grant

Total Available: $40,000
Grant Amount: $500 per teacher
A maximum of four grants or $2,000 will be allowed per school
---
The application period is now closed!
Please check back next fall 2021.