Information
Cal Poly Pomona will once again be hosting a special Winter 2021 intersession this year. Stay on Track for your Take 30! Please check back for more updates. The Winter 2021 session will begin December 19, 2020! General Registration starts on Wednesday, October 7th, schedule an appointment with your advisor today! 
Below are general details about important dates, registration, student financials and more: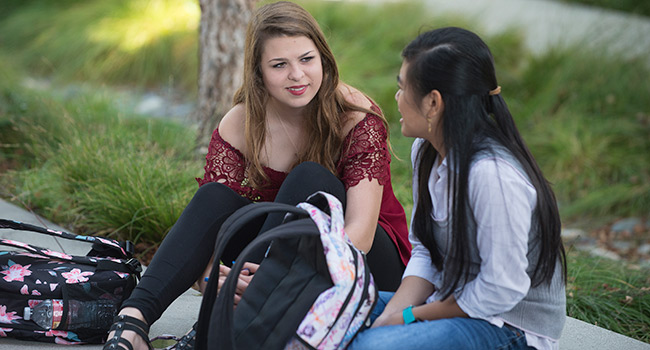 Important Dates
Registration Advising Period: October 5, 2020 - November 8
Priority Registration: October 5, 2020 - October 6, 2020
General Registration: October 7, 2020 - December 3, 2020 
Fees Due: November 30, 2020
Add/Drop Period: December 4, 2020 - December 20, 2020
Session Dates: December 19, 2020 - Janaury 21, 2021 
Registration and Course Availability
Both priority and general registration will begin at midnight for all students. You can see your registration appointment on BroncoDirect.
·         Enrollment limit for priority registration is 6 semester units.
·         Winter 2021 waitlisted units limit is up to 4 semester units.
If you have any questions about course availability, contact the academic department offering the course. If you have any general questions about winter 2021, contact the Registrar's Office or the Bronco Advising Center.
Student Accounting and Financial Aid
The Winter 2021 fee structure: https://www.cpp.edu/student-accounting/tuition-fees/ 
Financial Aid for CPP Students:
Although there is no federal or state financial aid specific to Winter Sessions, students are encouraged to budget their annual financial aid award to include Winter Sessions. You may also want to consider privately-funded education loans. Students may want to check with CPP's Office of Financial Aid & Scholarships at finaid@cpp.edu, or 909-869-3700.
Financial Aid for Non-CPP Students:
Federal & state financial aid is not available for non-CPP students.